How to Prep A Guest Room for the Holidays with Horderly and Brooklinen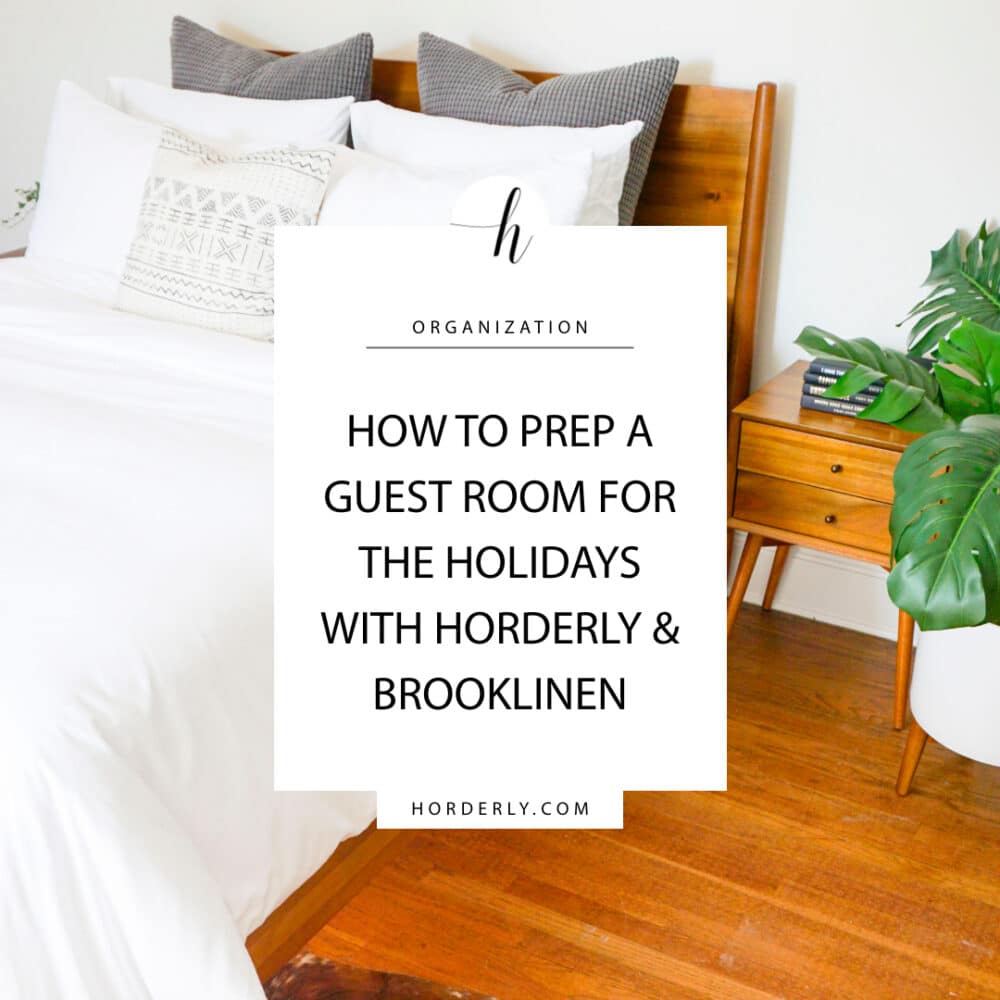 This holiday season, Horderly teamed up with Brooklinen to help our followers master the art of prepping the perfect guest room!
Brooklinen has established itself as the leading e-commerce disrupter of the overpriced and over-complicated bedding industry, offering customers an amazing, curated collection of stylish, luxury-grade linens at an accessible price point. The brand was founded on the philosophy that people deserve simple, beautiful home essentials without the luxury markup – and Horderly is, of course, all about that!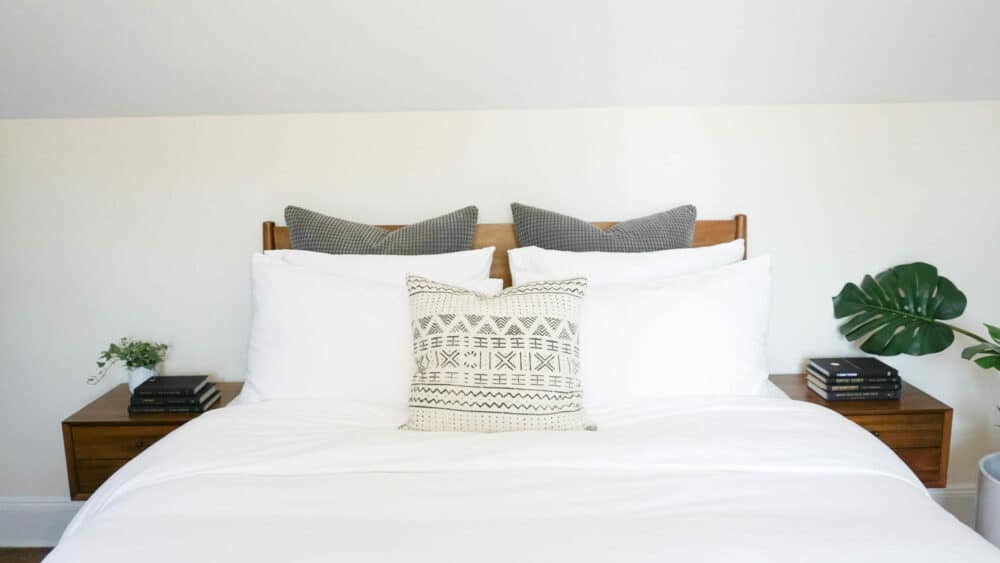 Brooklinen's Down Comforter paired with the Luxe Hardcore Sheet Bundle creates the ultimate cozy oasis for any guest. But don't just take our word for it (even though we'd never lead you astray) – check out over 15,000 5-star reviews from happy customers!
While preparing your room for guests, we love bright white sheets with lots of colorful, cozy accents.
We love, love, love all the options Brooklinen provides in its sheet bundle. The different color options allow you to choose one color for your sheets, and another for your duvet – giving you the creative freedom to mix and match your linens to your individual aesthetic!
The best part: Brooklinen's sheet bundle is hundreds of dollars less than competitors, where other similar luxury offerings can cost much more.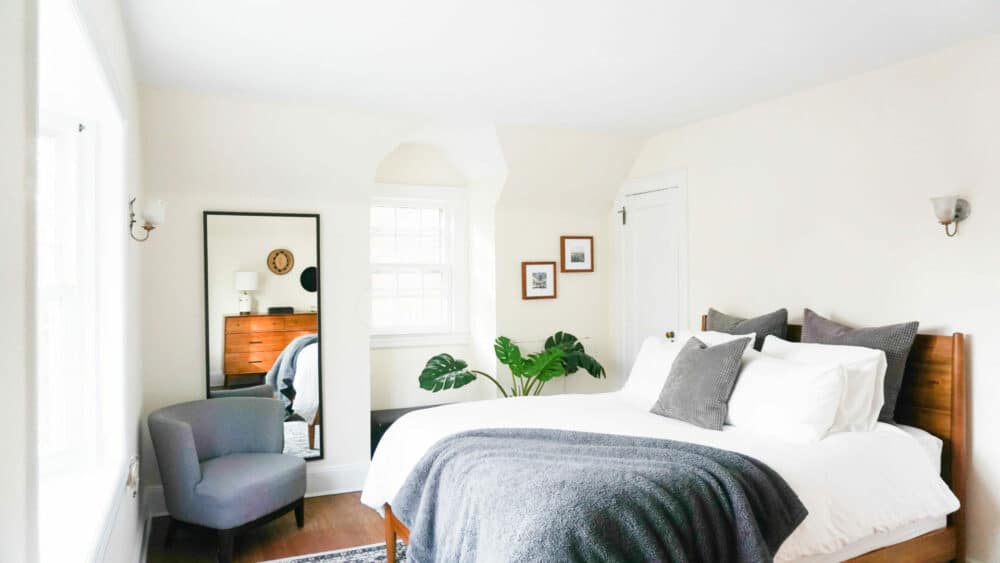 Here at Horderly, we're sticklers for detail! We really appreciate the attention to detail Brooklinen had while designing their sheet sets. All pillowcases wrap your pillow in a cozy envelope closure and the fitted sheets blow our minds with a short/long side tag – no more hooking the wrong side to the corner and having it fly off!
The cherry on top? Brooklinen's duvet covers and down comforters come with ties so the insert won't break free or get lost in the cover. All of these simple additions will make your life SO much easier while making the bed and prepping for visitors.
TIP: Making your bed every morning is the perfect way to start your day off right! At Horderly, we love setting up our clients with functional spaces where they can implement healthy, routine habits on a daily basis. Making your bed each morning will inspire the rest of your day to be orderly as well!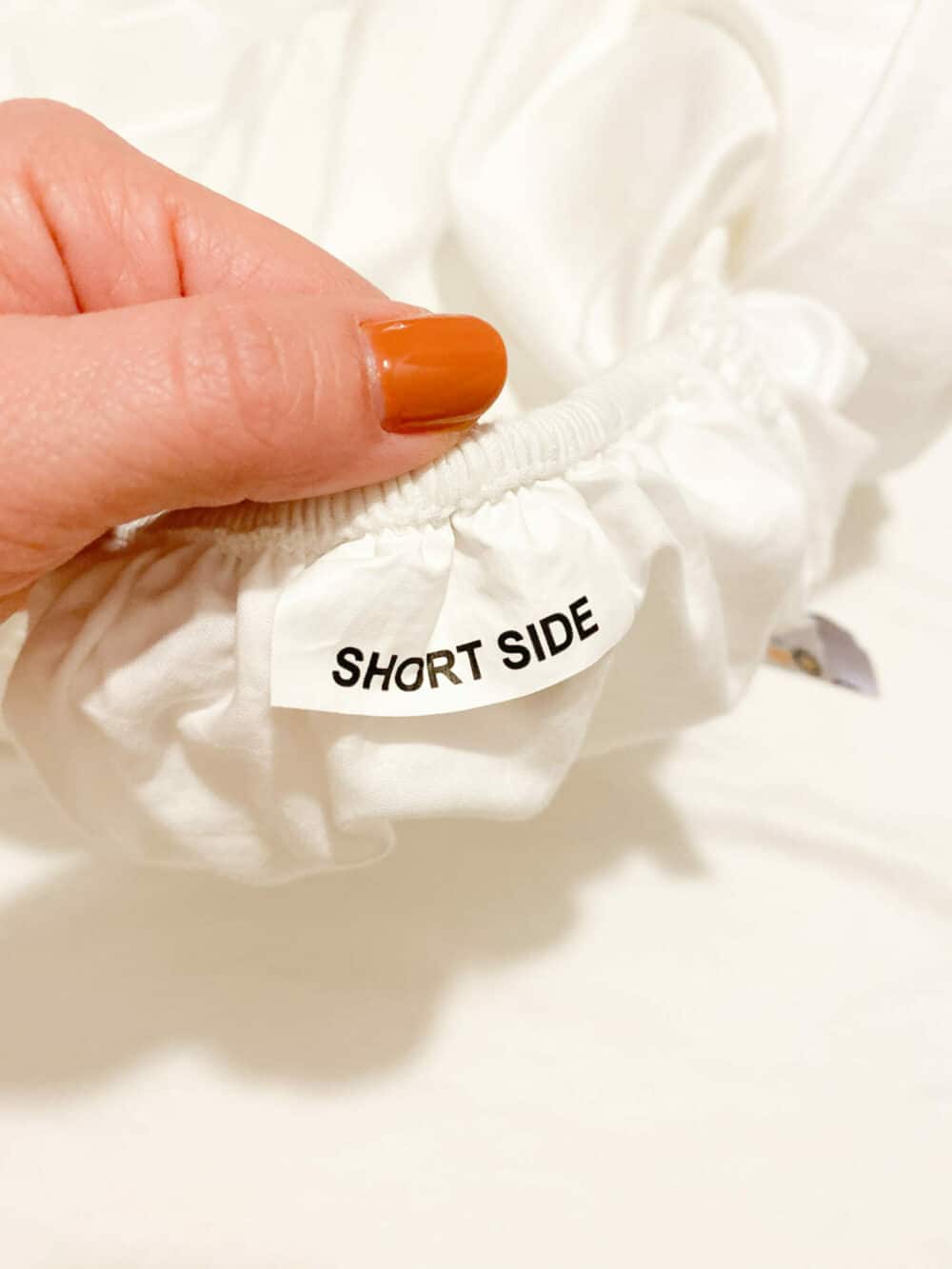 In addition to creating a comfy bed for your guests, we love putting thoughtful, fun, inspiring books around the room to make your visitors feel more at home.
Consider adding a stack of books to the side table or shelving, and lighten things up with plants, cozy blankets and other fun accessories!
TIP: Your guest bedroom is the best place to display decor items gifted to you, that aren't necessarily your style (but you don't want to get rid of)!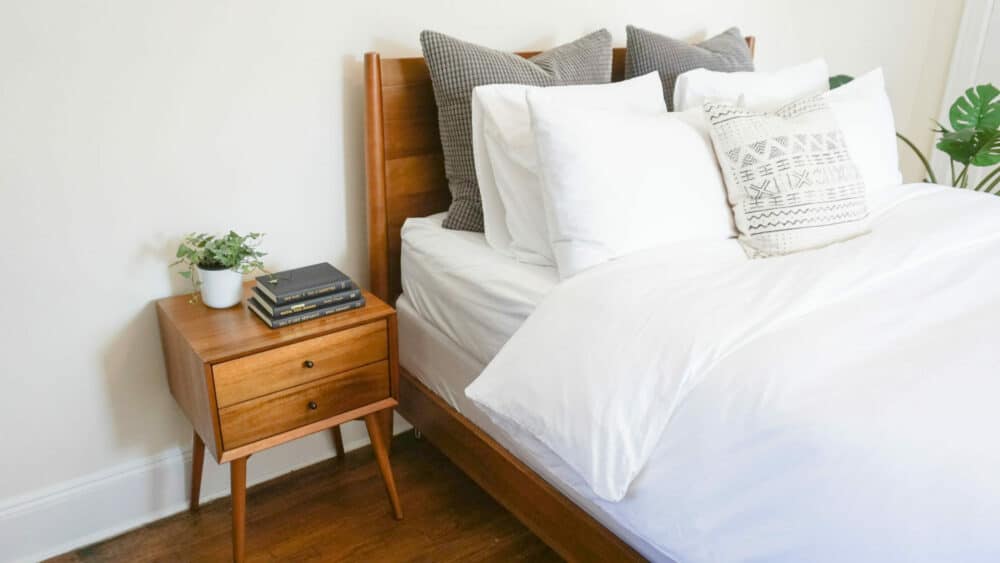 Adding a luggage rack will show YOUR attention to detail (in addition to the bedding rockstars at Brooklinen) – ensuring an easy unpack for your overnight guests.
For longer stays, your guests will really appreciate an empty dresser where they can unpack and of course have a proper home for everything during their stay!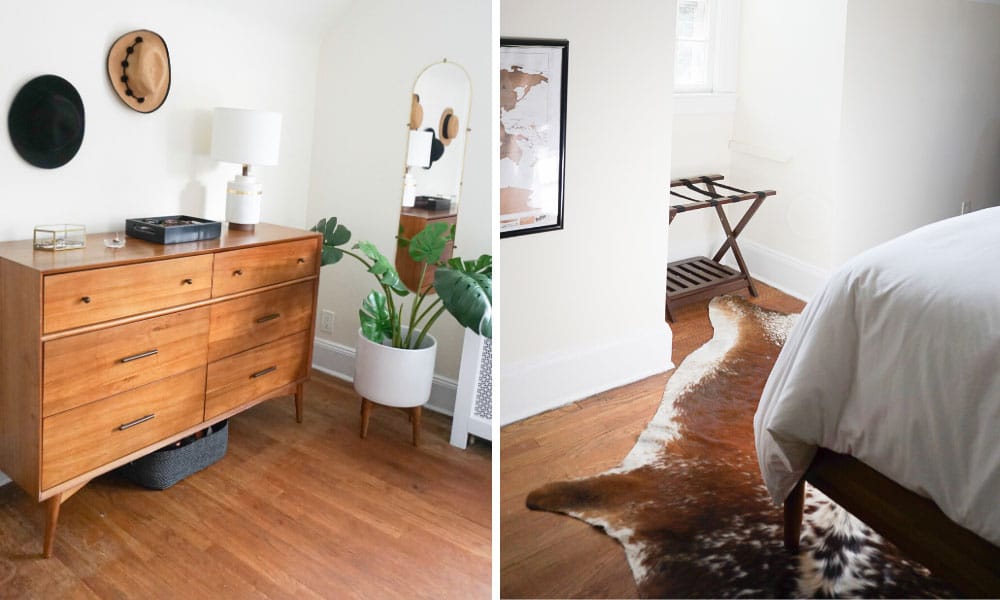 Horderly followers can use the code HORDERLY20 for $20 off Brooklinen orders over $100.
Follow along with us over the next few weeks for more tips and tricks on how to prepare for the holiday season the Horderly way!
Each product is independently selected by Horderly. Items you buy through our links may earn us a commission.