3 Ways to Organize Your Underwear Drawer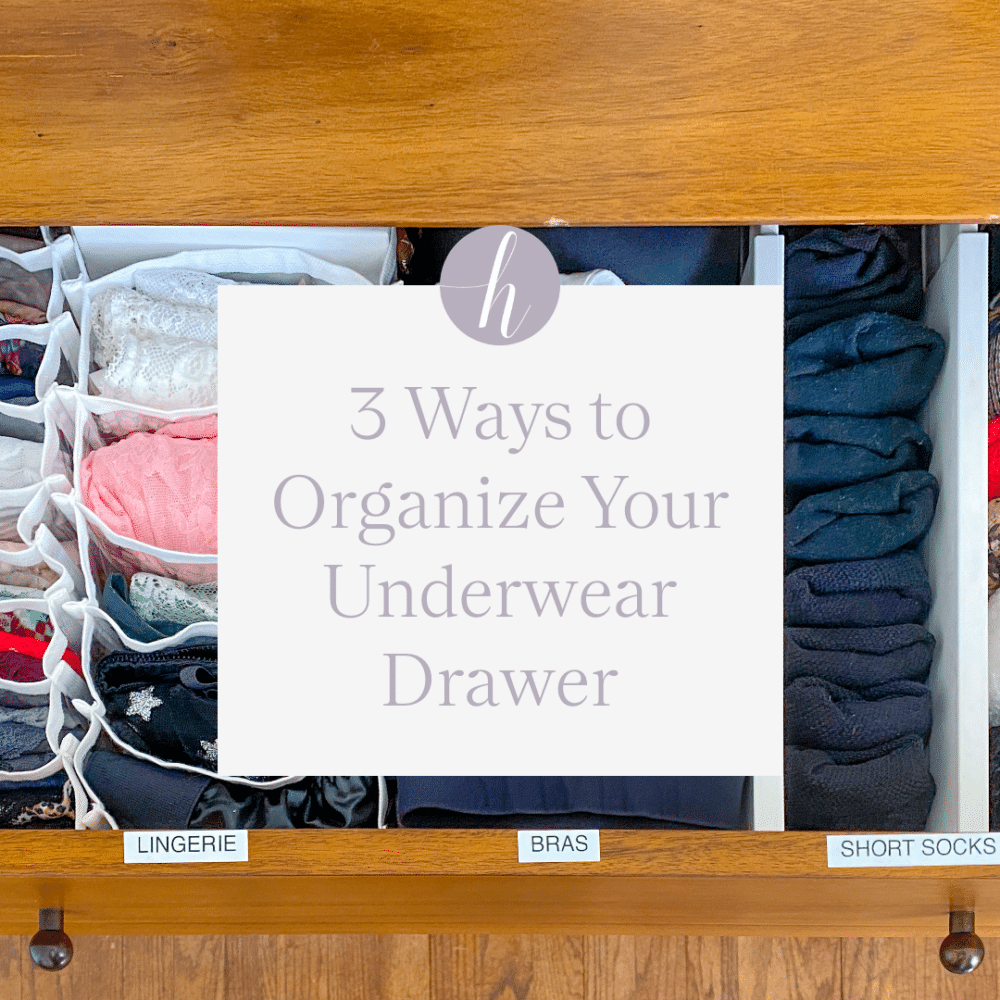 Do you ever find that your underwear drawer turns into a tangled mess of underwear, tights and socks?
Here are Horderly's three favorite ways to organize underwear drawers to simplify your daily routines:
Soft Plastic Drawer Dividers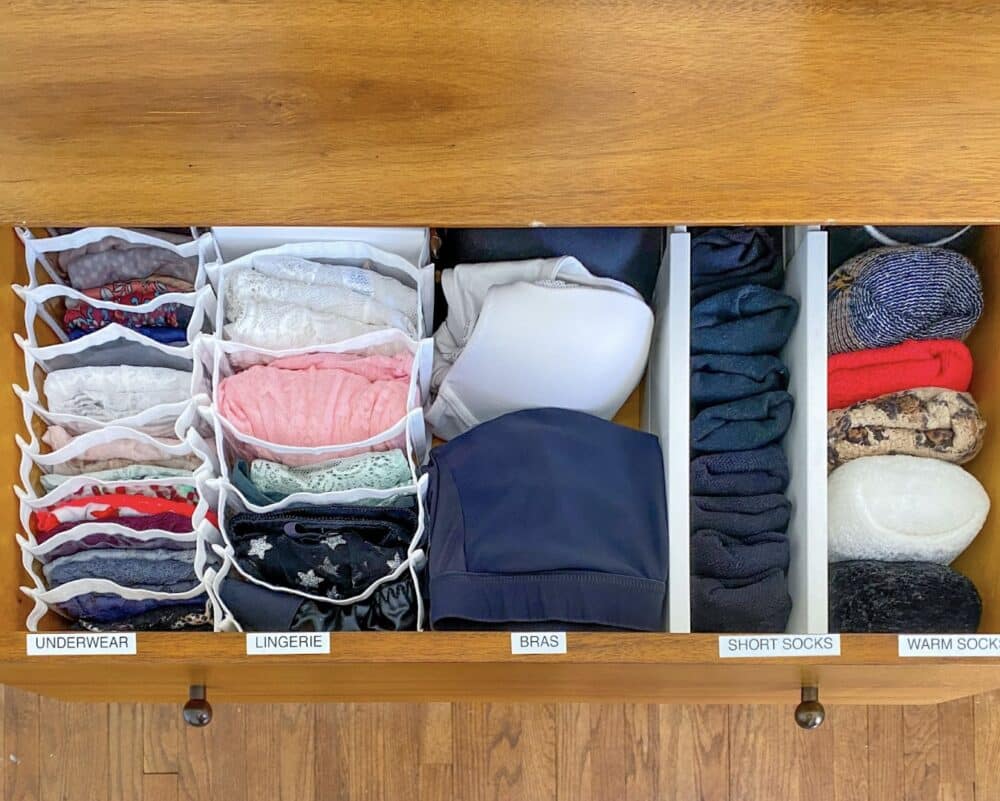 When organizing your underwear drawer, first sort by category and color. For example, get all of your underwear together, file fold each item and store in the plastic slot in color order, or from dark to light. These collapsible, flexible organizers give structure to your space.
Expandable Drawer Dividers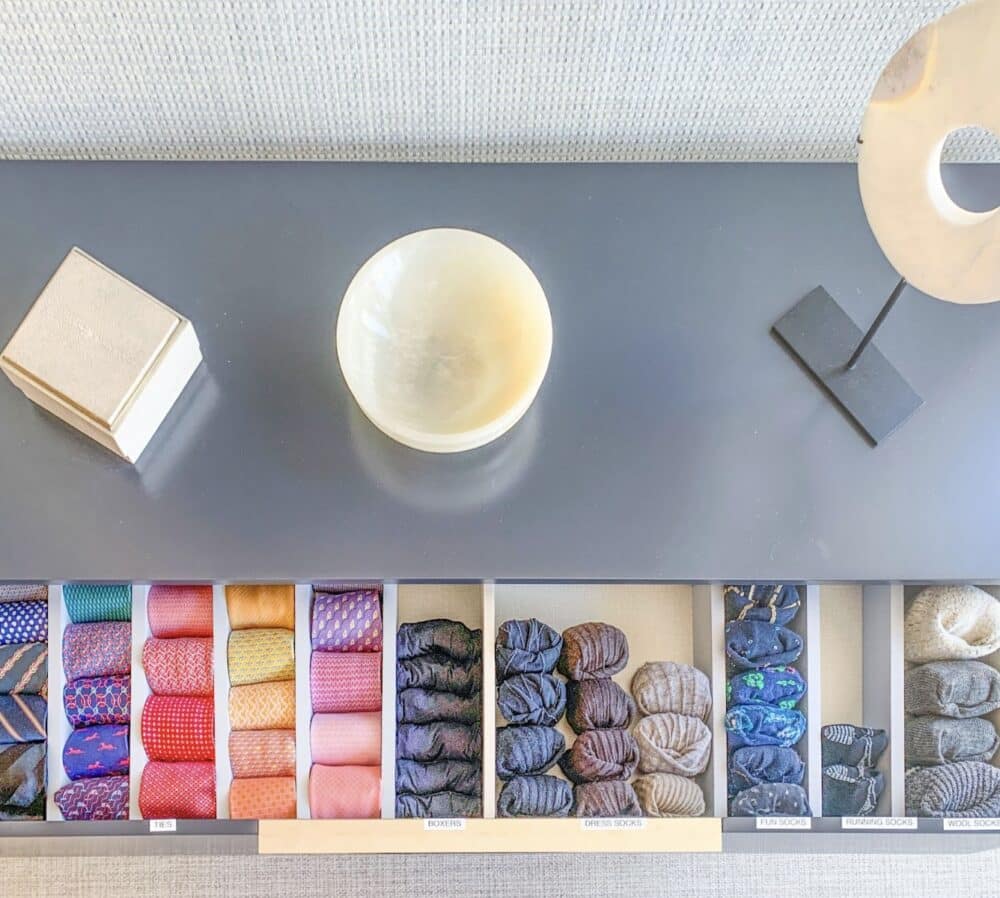 Use spring-loaded expandable drawer dividers to separate items in your underwear drawer. Like above, separate items into piles by category, then fold each item and situate in a straight line from the front to the back of the drawer. Use expandable drawer dividers to separate different categories.
Luxe Linen Drawer Dividers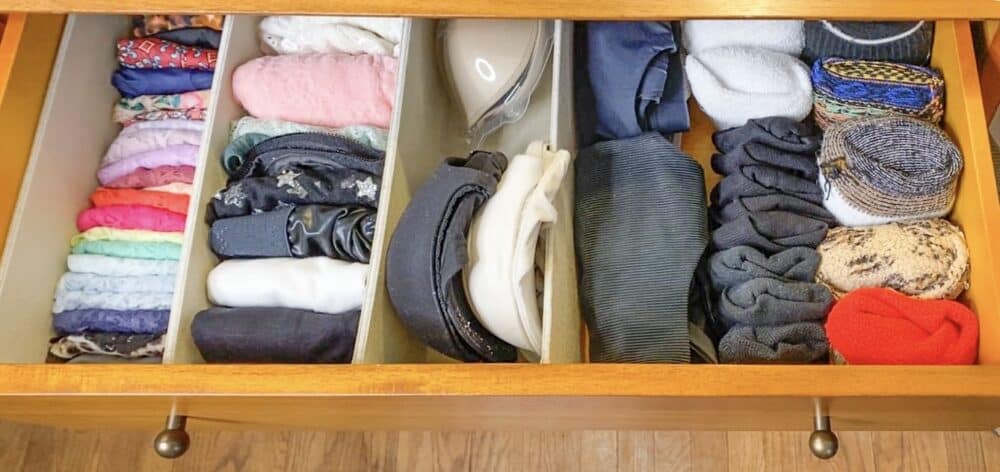 For a more elevated look, use these structured linen dividers to separate and store different categories of underwear. These dividers are great for items that are irregularly shaped or need more support to store. These dividers give a boutique vibe at home!
Horderly partnered with Real Simple to create fun, easy-to-follow organizing videos so you can try to DIY from home! Watch this video for more tips and tricks on how to organize your underwear drawer.
If you need some extra help but aren't sure where to start, reach out to Horderly to schedule a session for in-home or virtual organizing.
For more information on all things Horderly – including lots of great tips, tricks, and other #HorderlyHabits – check out our blog or reach out for more information!
This content is independently curated by Horderly and may earn us a commission.