Staying Organized As A New Parent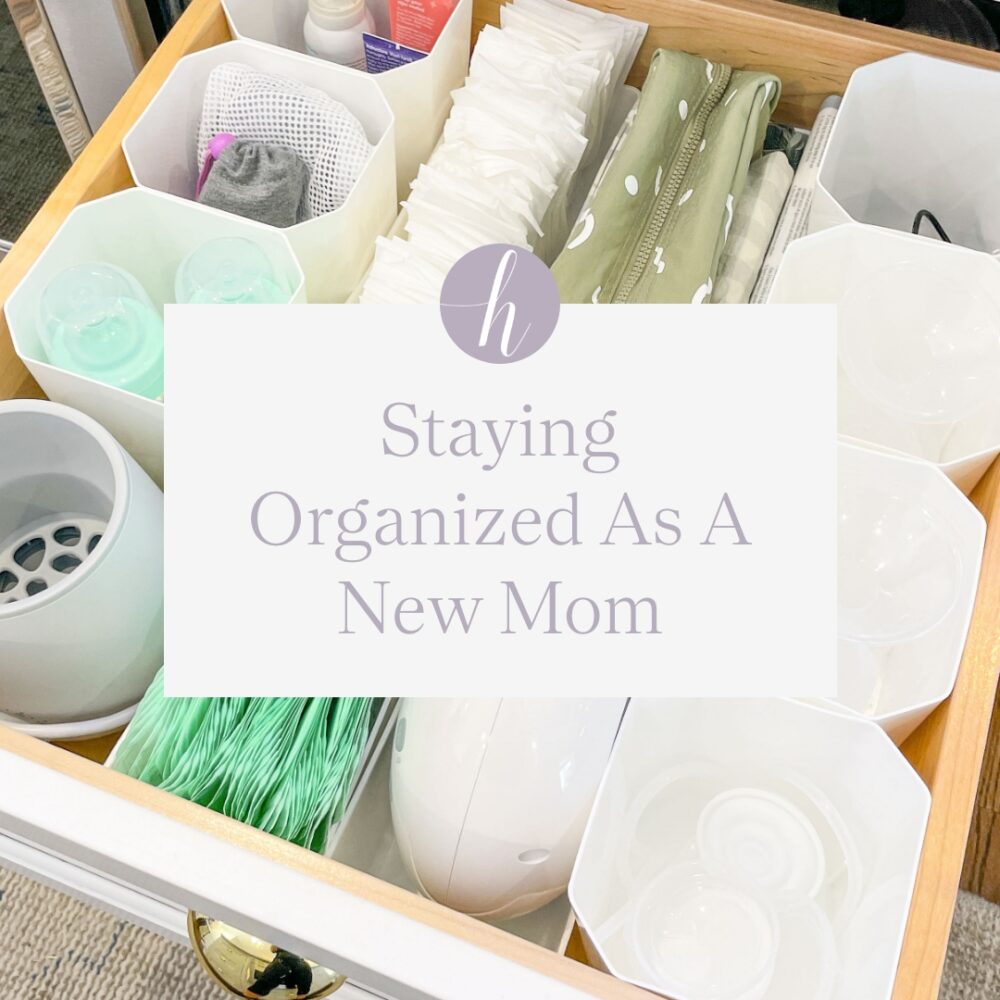 First baby and don't know what to expect? Hopefully, this blog can help! First and foremost, be open and prepared for adjustments that will need to happen before baby comes. And, know that things will be forever adjusting and evolving, so stay open and flexible! Decor will leave and turn into toys, your pots and pans might move to accommodate a pumping drawer, and your dining room table might look like a changing table at times. Don't fret! There are easy ways to stay organized and on top of the changes.
Additional Storage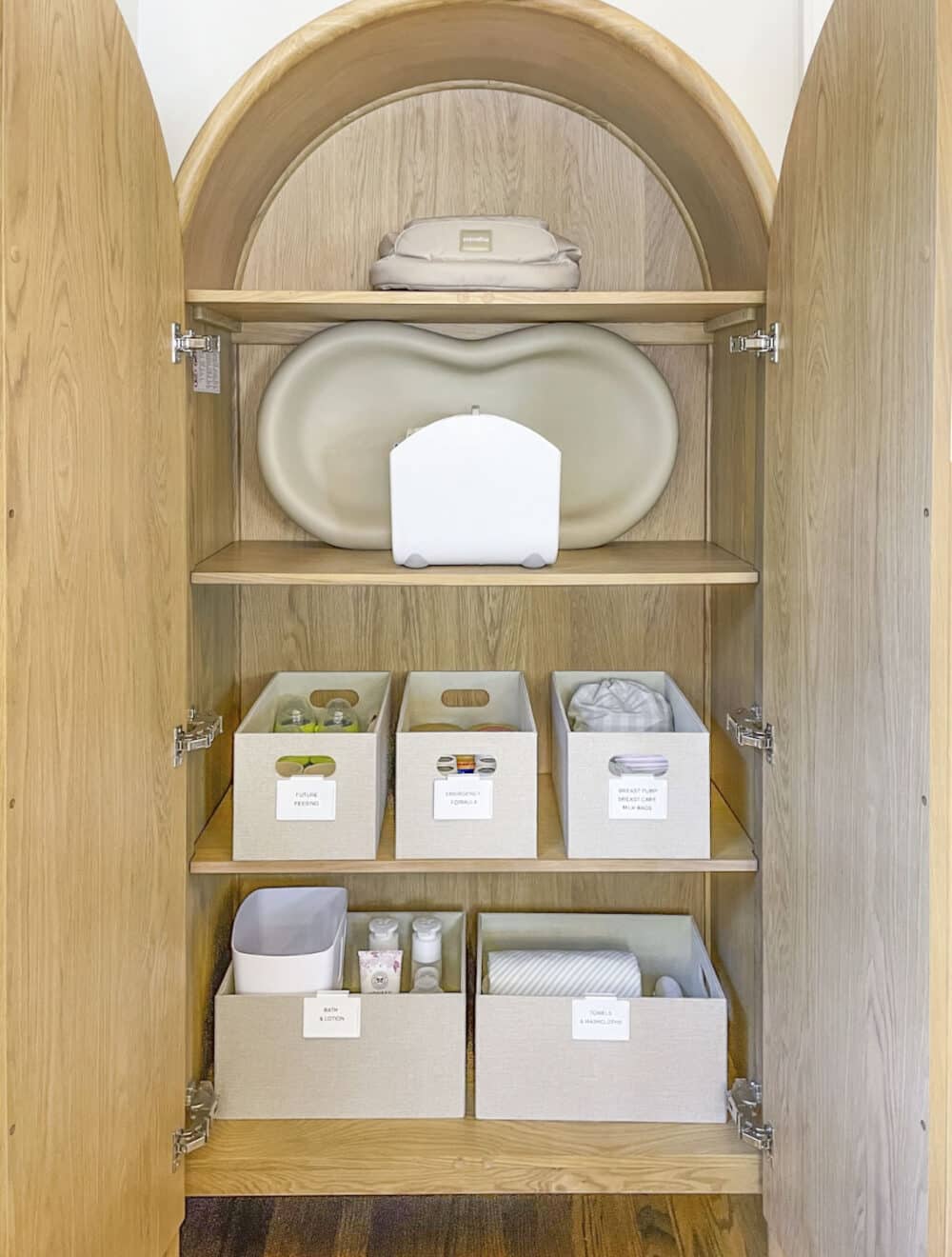 There are so many times that we have clients who say they don't have any space or that they are out of space. We never see that as an issue because our minds maximize space and in our eyes there is always potential! It's always good to declutter but if after a declutter you still feel you need additional space or storage, consider bringing in functional furniture to provide you with your exact needs. When I say "functional" furniture this means furniture with your storage needs (not just a modern entryway table with no drawers). For example, we don't have any closets or really any storage for that matter on our main floor but we brought in a freestanding cabinet that lives in our dining room to hold all things baby from bath supplies to feeding and changing supplies. It's the perfect solution and we can adjust what it holds over time.
Baby Zones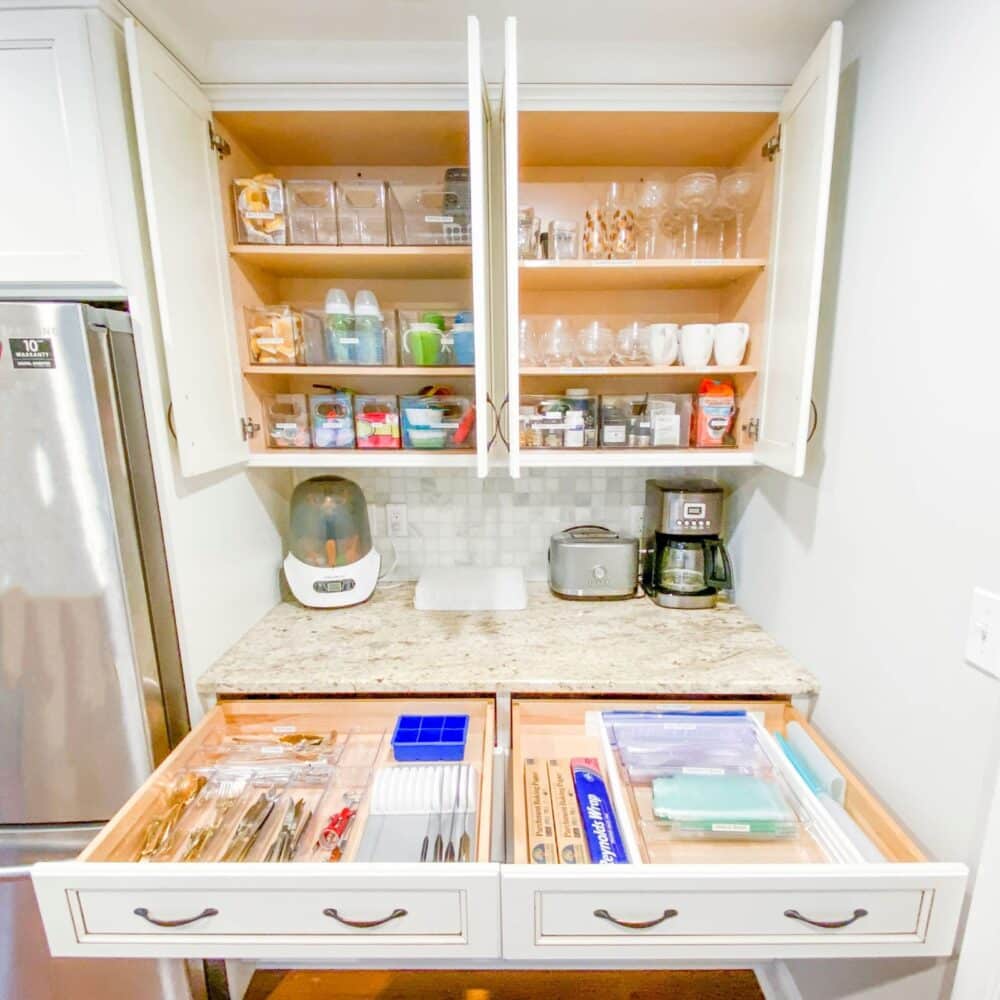 As you may know at Horderly, we are all about creating zones! And babies' belongings especially need their own zone, or separate space. You don't want your photo books and technology mixed in with your baby's toys in the living room and you don't want your cutting boards and large cooking utensils mixed in with bottle accessories in the kitchen. They need their own space with their own things. Creating "zones" will make your space more functional and easier to navigate. For example, when you have a "baby zone" in your kitchen you have everything you need for baby right in that space, making meals super efficient.
Feeding Drawer
When baby is ready to eat, you should be organized and prepared to quickly put together a meal! There's nothing that makes that easier than having a drawer with all the essentials you need in prime real estate in your kitchen. Since I am pumping, we currently have a "pumping drawer" which holds our Motif Lunabreast pump and accessories, milk bags, bottles, bottle warmer, nursing pads and other breast accessories. This is the perfect go-to drawer for stress free pumping. Once breastfeeding goes out and solids come in, you can easily adjust this drawer to accommodate plates, cups, bibs, etc.!
Multiples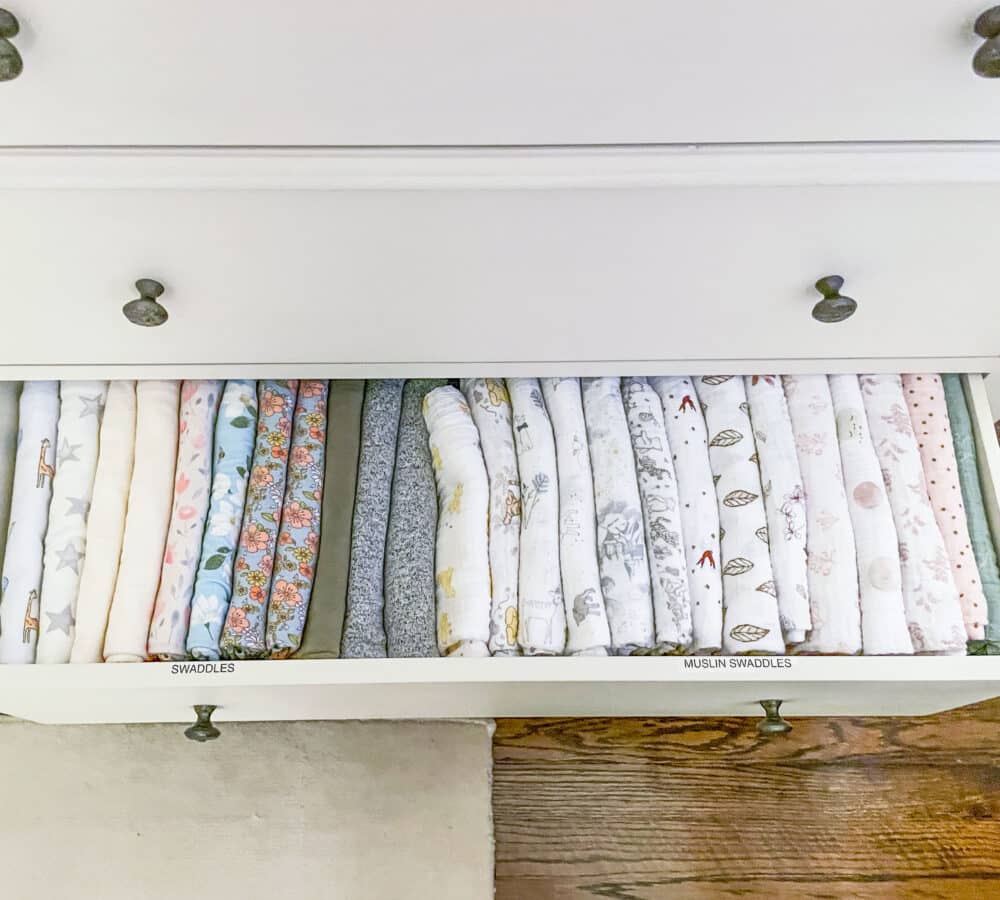 This is one of the only times we are going to encourage having multiples of some items, in order to create more efficiency – not more clutter! Let me explain: have a pacifier in each place that one is needed, one in the car seat, one in the stroller, one in the living room, one in the crib, one in the bassinet, you get my point. If you live in a multilevel home, consider having a changing table or at least the changing essentials on each floor so that you aren't running up and down all day. We personally have a bouncer on our main floor and upstairs, toys that stay on his car seat and stroller and cameras in multiple rooms. This streamlines our day to day and you don't have to worry if you're missing something or waste time going back and forth.
Routine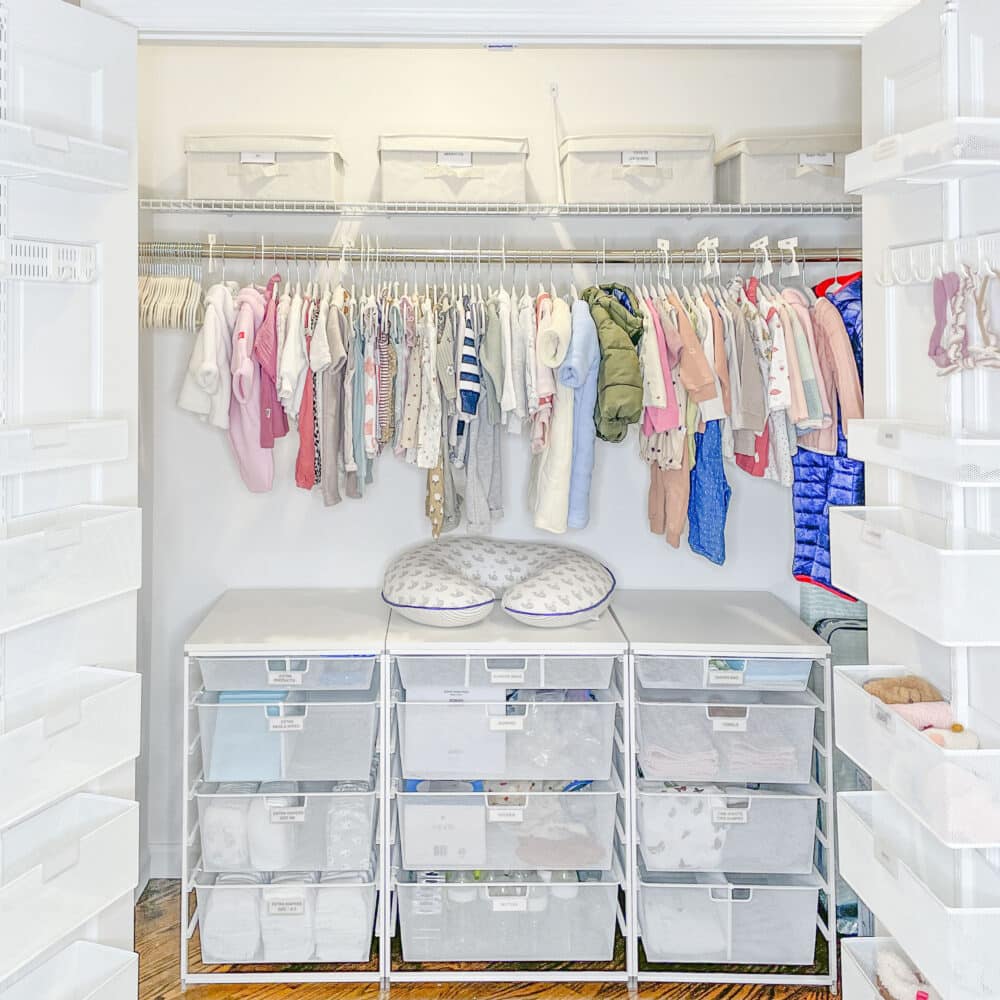 Clean up at the end of every day. If this sounds impossible to you, you might need to declutter or reorganize. If you are paired down and have the proper systems in place, cleaning up at the end of the day shouldn't take longer than a few minutes! It's best to reset at the end of the day so that you can better relax without a mess surrounding and distracting you. And, you can start each new day with a clean home! If you have someone at home to help, make a plan of who does what and when. For example, when I nurse at night, my husband cleans up the living room (and pours me a glass of wine).
Becoming a parent brings some big changes but preparing for these changes in your home will ease that transition. Even if you already have a baby, it's never too late to implement these systems! You got this!
If you need some extra help but aren't sure where to start, reach out to Horderly to schedule an in-home or virtual organizing session.
For more information on all things Horderly – including lots of great tips, tricks, and other #HorderlyHabits – check out our blog or reach out for more information!
This content is independently curated by Horderly and may earn us a commission.