3 Changing Table Recommendations for Baby's Nursery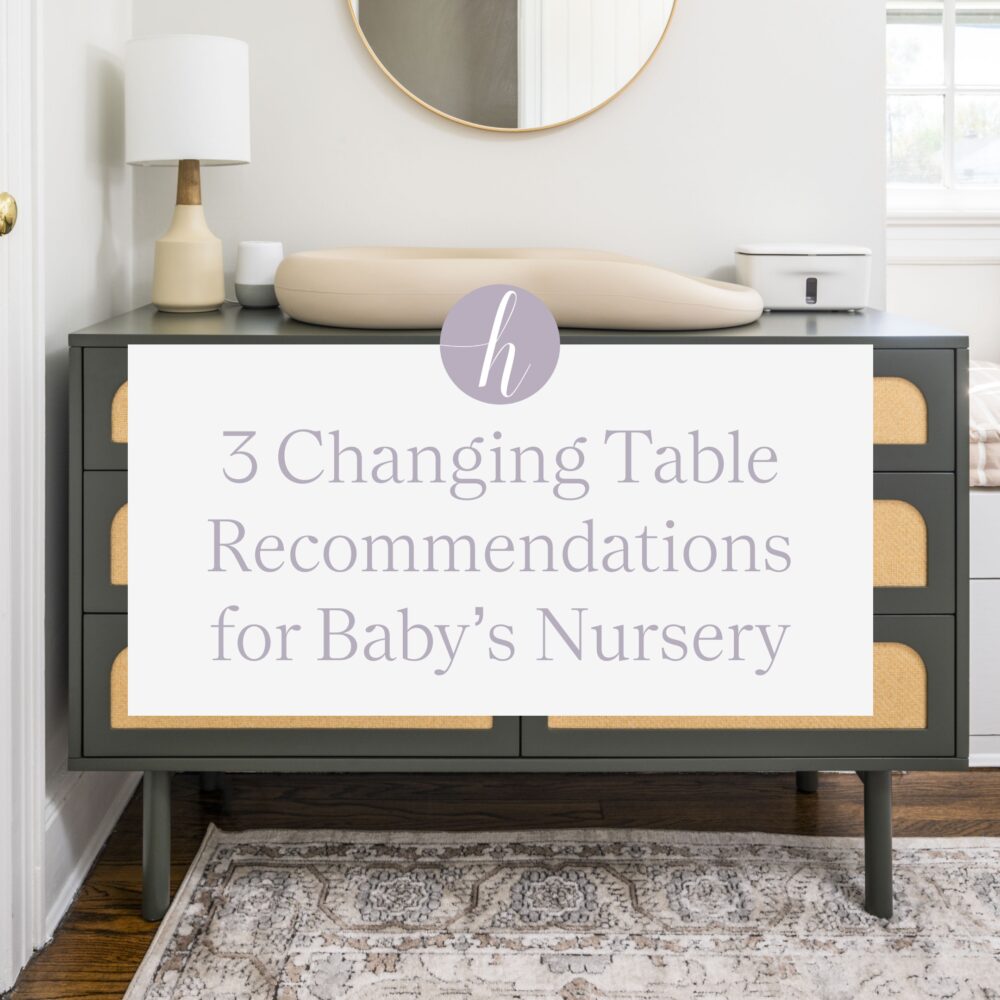 There are a lot of factors that go into choosing the right changing table for baby's nursery.
First, you need to choose a table that fits in your space. To start off, figure out the best layout for your nursery, including where the changing table will live. This will help you figure out what dimensions the changing table needs to fit in.
Second, you need to choose a table that is functional for you and your baby's routine.
We recommend a changing table with drawers vs. open shelving, so you can store what you need safely inside the drawers without worrying about baby getting into them. Open shelving increases the risk of baskets falling down, or baby getting into different bins.
When organizing your drawers, keep the items you'll need regularly toward the top, like diapers, onesies, hygiene products, and socks – and keep lesser-used items like seasonal wear or extra linens in the bottom drawers or even the closet.
Lastly, if your budget allows, choose a table that is functional but beautiful, as this changing table or dresser might be a main focal point in the nursery.
Get creative when searching for the perfect piece. You don't necessarily have to get a traditional changing table. You can always get a dresser and repurpose it as a changing station by adding a changing pad and necessities on top.
Here are a few great changing table options to help you get organized the Horderly way: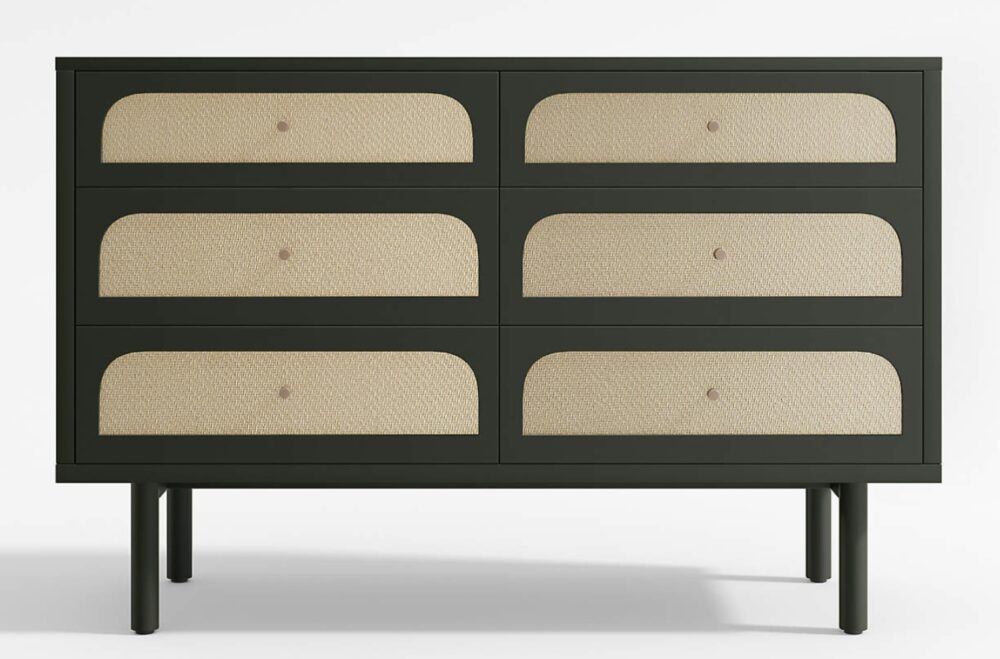 This is Baby Hord's dresser and Jamie loves it! Jamie and Fillip needed to find a dresser that fit perfectly in their nursery – and this dresser was the perfect size (slightly smaller than standard). This is a great option if you're looking to save space!
Six spacious drawers perfectly store all of baby's things. Plus, this design can easily transition from nursery to big kid room to tween hangout.
For more information on Baby Hord's nursery, check out our nursery reveal blog post!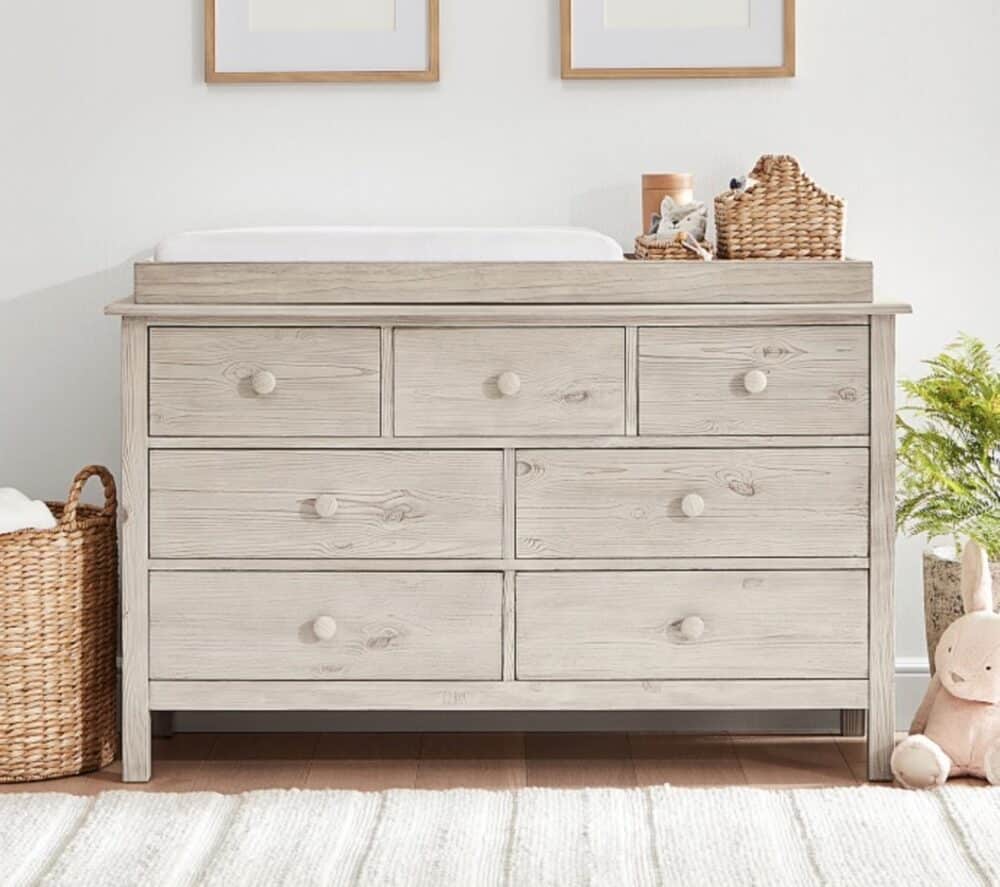 Starting off with a classic, this extra-wide dresser/changing table combo will be able to grow with baby from day one all the way through adulthood. When your child no longer needs it, the changing topper lifts off easily to create a dresser, sans changing table. This piece is GREENGUARD Gold Certified, meaning it meets or exceeds stringent chemical emissions standards.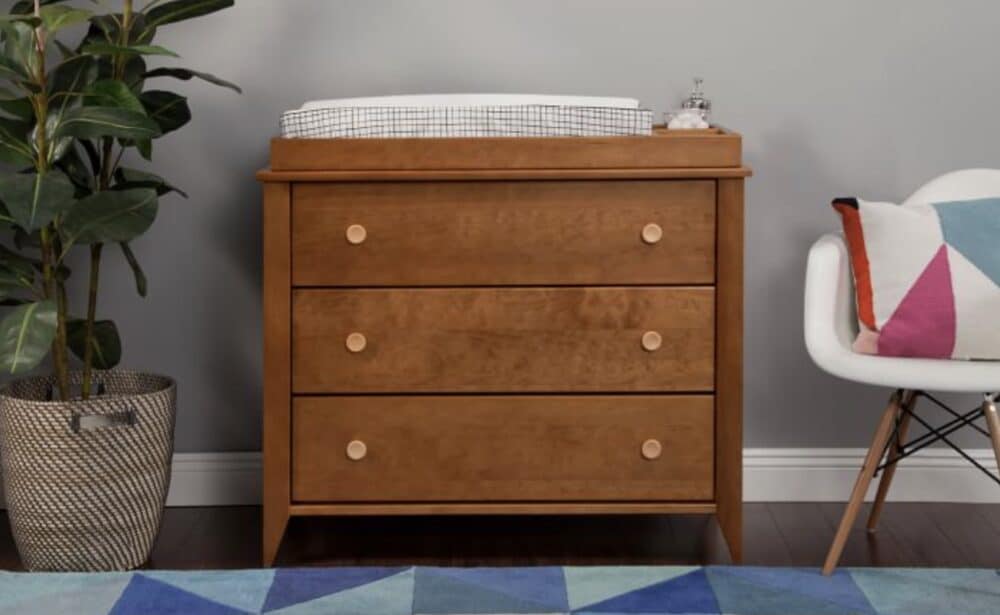 For a more modern look, check out Babyletto's three-drawer changing table. Like Pottery Barn's, this piece transitions from changing table to a dresser once baby outgrows it.
Once you choose a changing table, check out our other posts on how to get ready for baby.
If you need some extra help but aren't sure where to start, reach out to Horderly to schedule an in-home or virtual organizing session.
For more information on all things Horderly – including lots of great tips, tricks, and other #HorderlyHabits – check out our blog or reach out for more information!
This content is independently curated by Horderly and may earn us a commission.