Organizing Your Kitchen to Accommodate a Baby's Things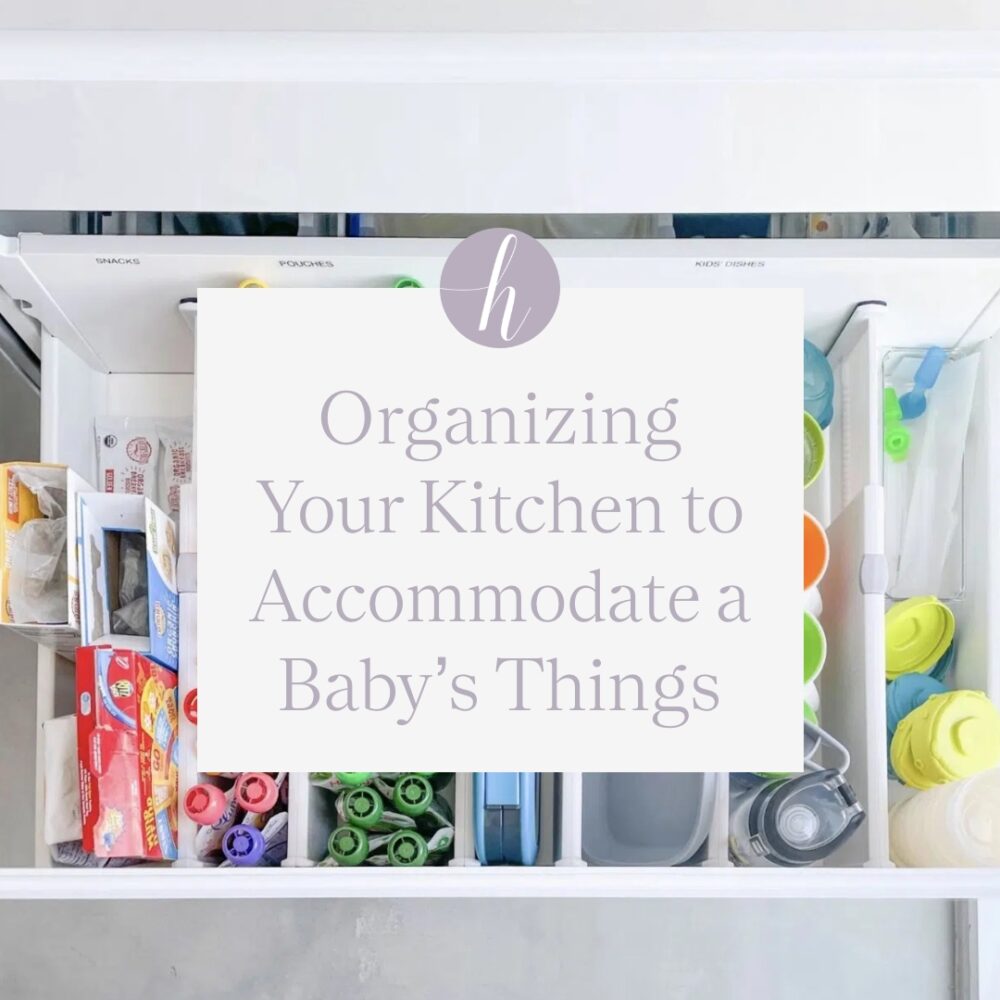 Organizing baby's nursery isn't the only place at home you'll need to prepare.
Before baby arrives, reorganize your kitchen to make room for bottles, baby's cleaning supplies and eventually items like sippy cups, baby utensils and baby bowls and plates.
Here are some of Horderly's favorite tips and tricks to getting your kitchen organized before baby arrives:
Choose A Designated Space for Baby Items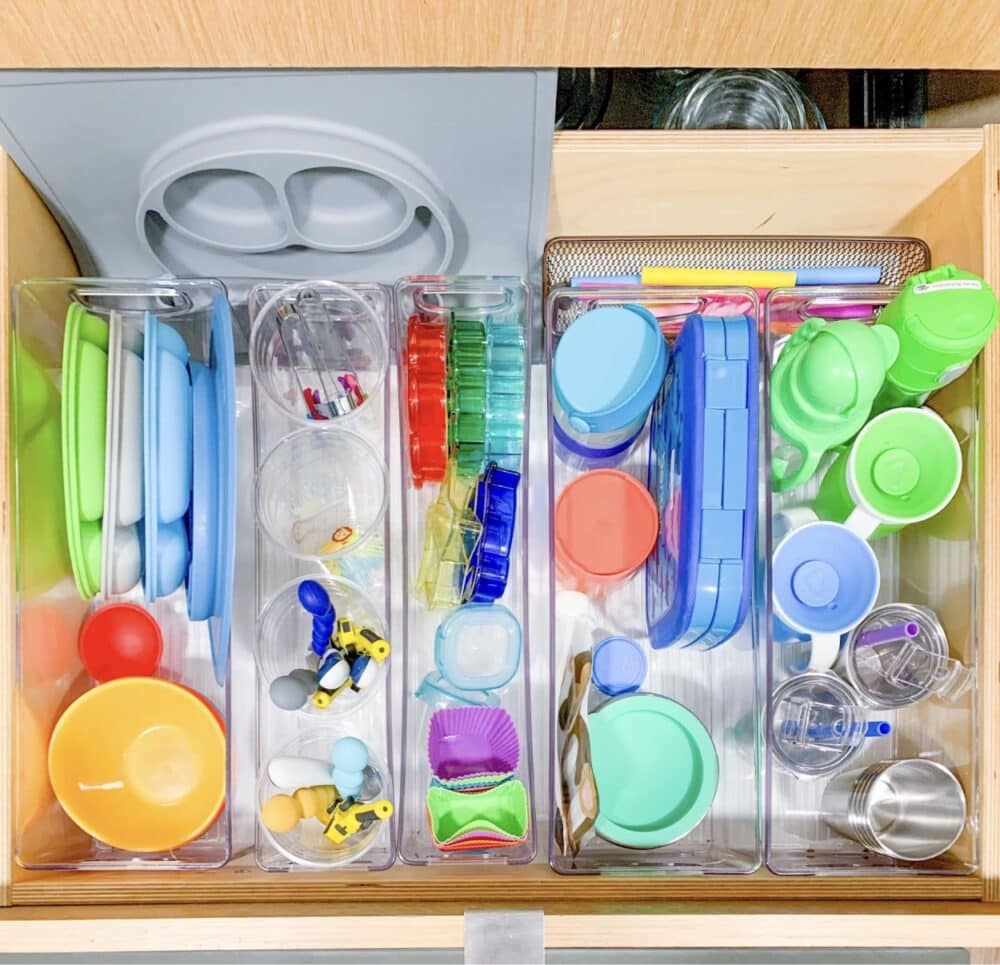 There are tons of gadgets and accessories on the market for baby's feeding time. Regardless of what you're using, create a space for baby's bottle and feeding routine. Think of it as a baby bar instead of a coffee bar! Ideally, this space would have cabinets or drawers and some countertop space below to prep.
Having a "baby safe" lower drawer is great for babies who like to get into drawers. When they're old enough, this drawer can help baby learn to be independent by grabbing their own cups, bowls etc.
Maximize Your Space with Products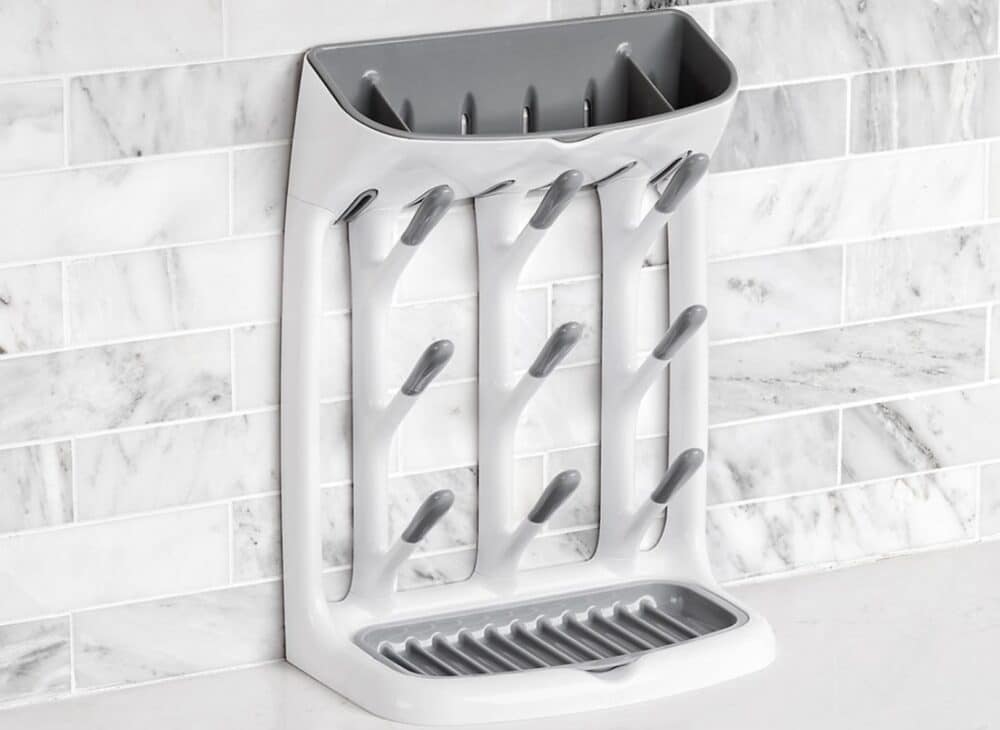 If space is limited, or you like to keep countertops as clear as possible, use an OXO Tot Space Saving Drying Rack after washing baby's bottles.
Use clear bins on cabinet shelves to store backup bottles, tops and other smaller accessories. The clear design will allow anyone at home to easily find baby's feeding necessities.
For backup and future items that baby isn't quite ready for yet – like food storage containers when baby starts eating solids, or kid-friendly plates, utensils and cups – place them on a higher cabinet shelf for now.
When baby is ready to transition to using these items, bring them down to a lower shelf and take the items that were there and put them in storage, or donate them, if baby no longer needs them.
Oftentimes, many parents find themselves not needing their specialty barware or entertaining dishes during the first few months of baby's arrival. If you think you'll be entertaining less, move those items up high and use the newly-open shelves to store baby's things.
In your freezer, if you're breastfeeding and need to store your backup milk supply, use freezer bins to keep breastmilk bags neat and tidy.
Plan Ahead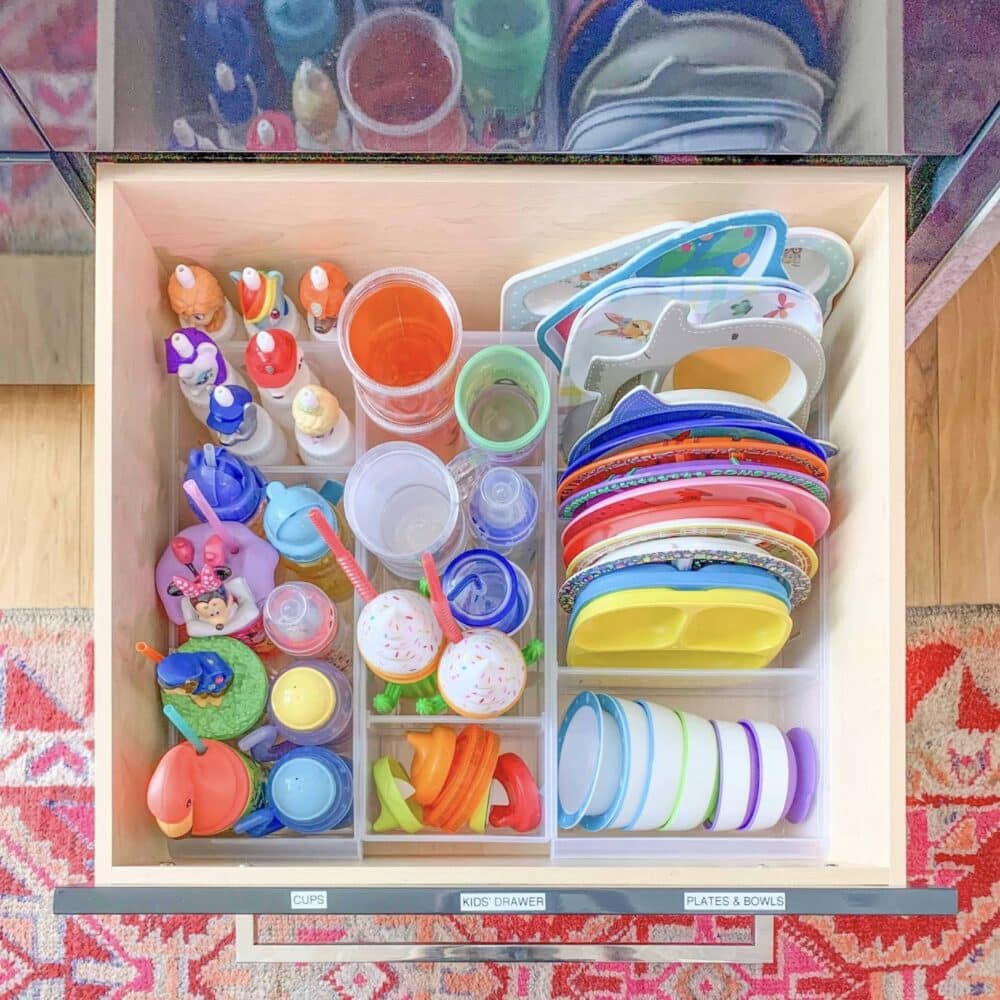 Whether you babyproof or not, make sure to have baby-safe items in lower drawers.
As baby gets older and can be more independent, create a child drawer or put bins on low shelves so your child can start grabbing for their feeding items on their own. You can also create a snack station for kids in your pantry, or in your fridge for perishable items.
In deep drawers, use clear bins or deep drawer dividers to store and contain different categories of items like baby utensils, sippy cups, plates, bowls etc.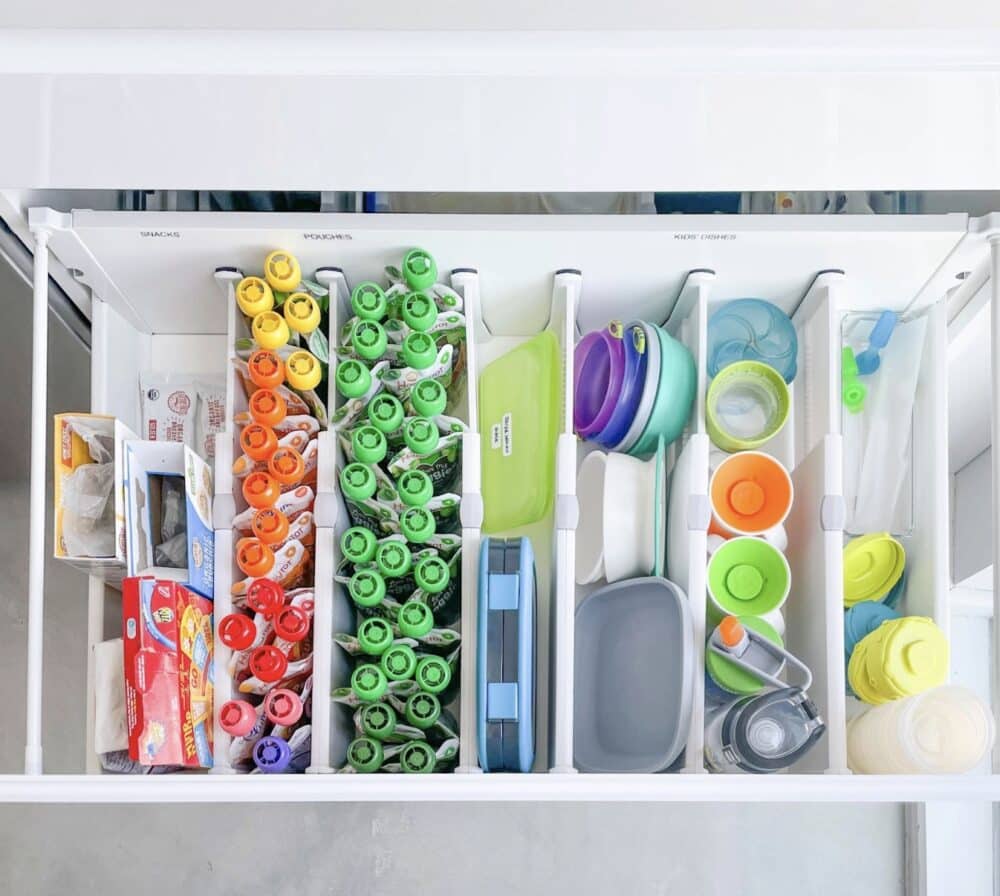 If you need some extra help but aren't sure where to start, reach out to Horderly to schedule an in-home or virtual organizing session.
For more information on all things Horderly – including lots of great tips, tricks, and other #HorderlyHabits – check out our blog or reach out for more information!
This content is independently curated by Horderly and may earn us a commission.