Top 10 Products to Organize Your Closet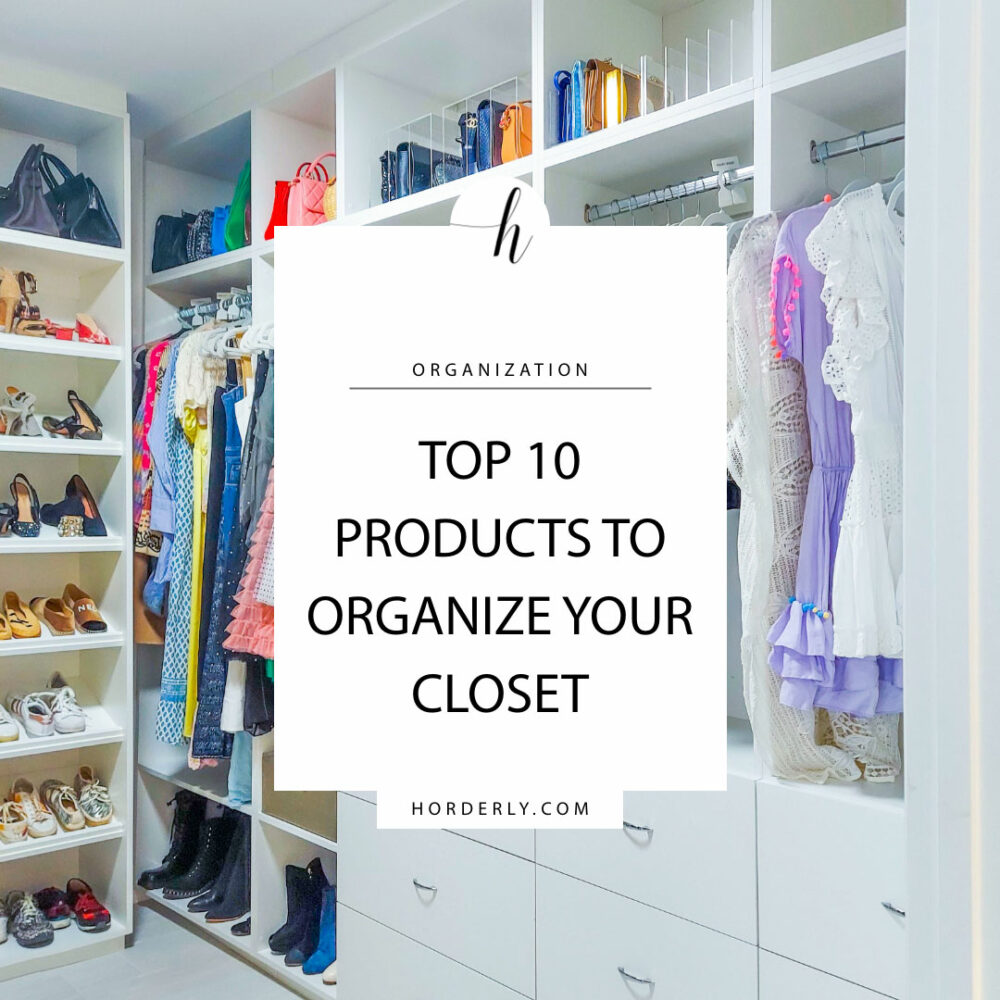 Have you ever stood in your closet wondering what products could help it be more functional, or help you find your things easier?
Here are some of Horderly's favorite organizing products to help maximize organization and create an easier daily routine:
Slim velvet hangers are the perfect cost-effective product to make your closet look and feel more organized. The slim design allows you to fit more hanging items on clothing rods or racks, and the streamlined look creates a sense of uniformity in your closet.
With a unique, open-end design, these pant hangers allow you to quickly and easily access the pair of pants you want – without fumbling over a traditional hanger design. These are great for a businessman or businesswoman who has a lot of dress pants. The non-slip coating on the bar keeps pants wrinkle-free and in place.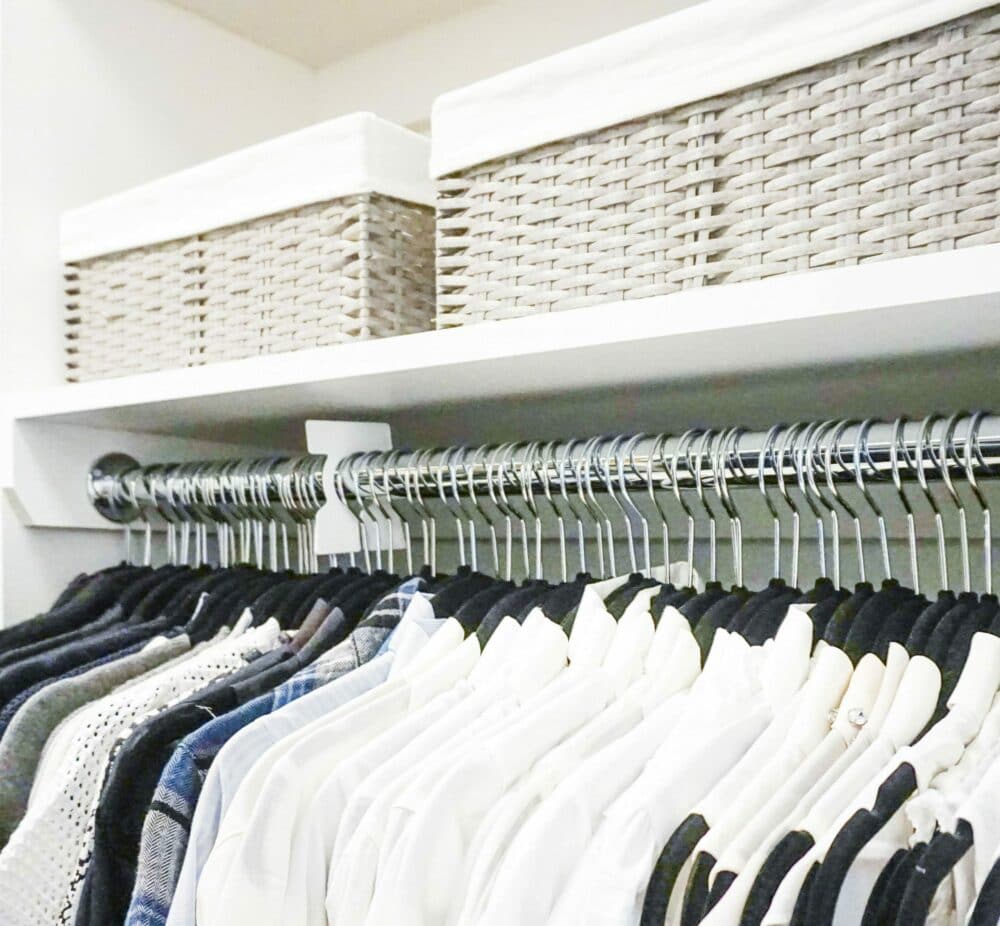 Organize and easily identify garments by size, season or color with these rod dividers. They fit on a standard closet rod and can accommodate labels. These are also perfect for organizing infant and toddler clothing – or for a fashionista separating seasons, looks or any other clothing categories!
Shelf dividers are the perfect solution to organizing sweaters, towels, handbags, and more. There's even a valet knob on the end of each shelf divider for extra hanging space – we love using the hanging knob to pick and set out outfits the night before a workday. The clear design makes for a seamless look in any closet!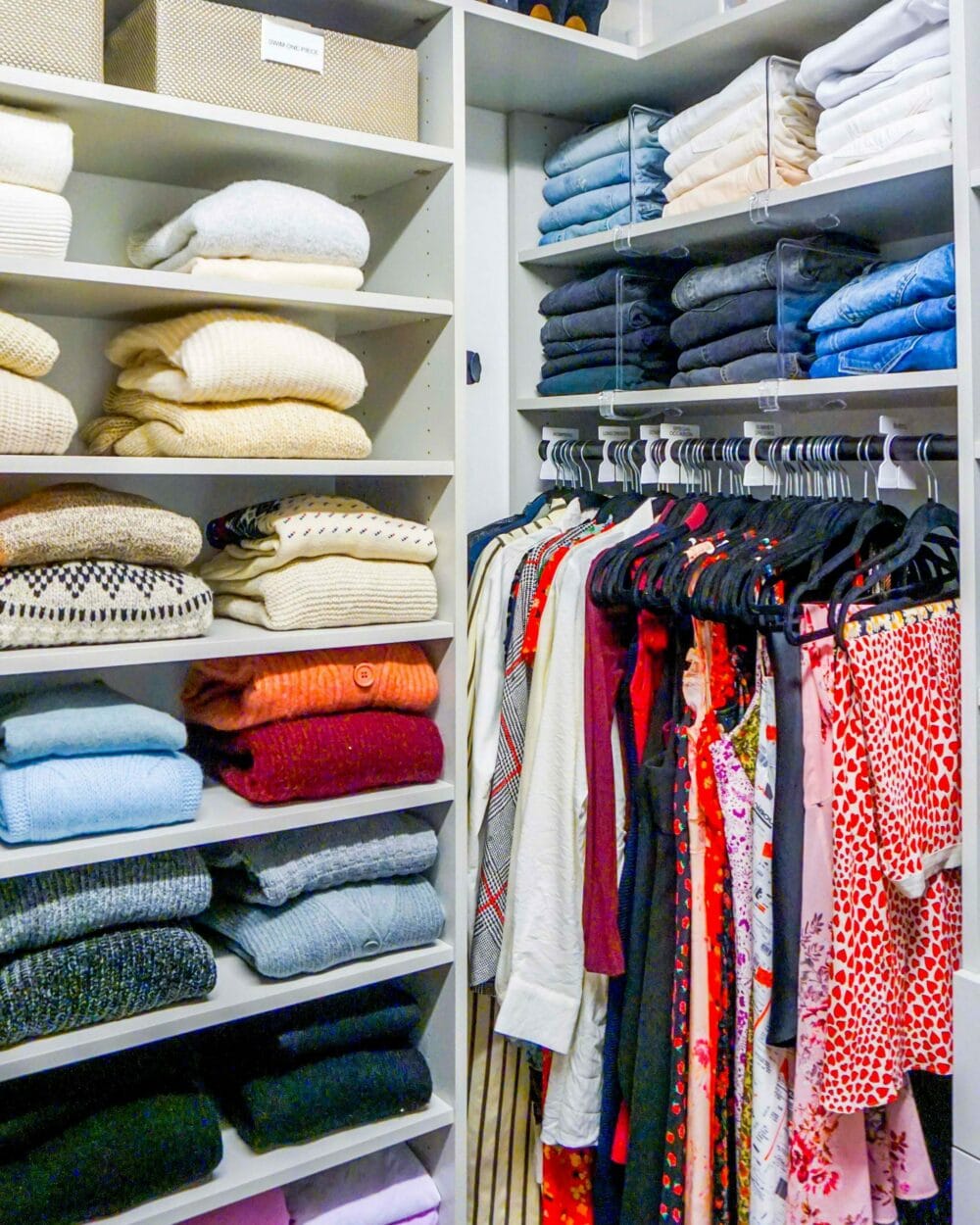 While many people look at collators as just office accessories, we love using this acrylic collator in closets to store clutches and other small accessories! Lay it on it's side to create a cubby slot for each clutch or small handbag.
Drawer dividers are perfect for separating different categories of clothing in the same drawer. They are spring-loaded to fit just about any drawer that's at least 4″ deep. They expand from 12″ to 18″ and are the perfect solution for organizing anything from socks and undergarments to different sized tee shirts and bottoms. These dividers are easily adjustable to create a flexible, customized organization as your needs change.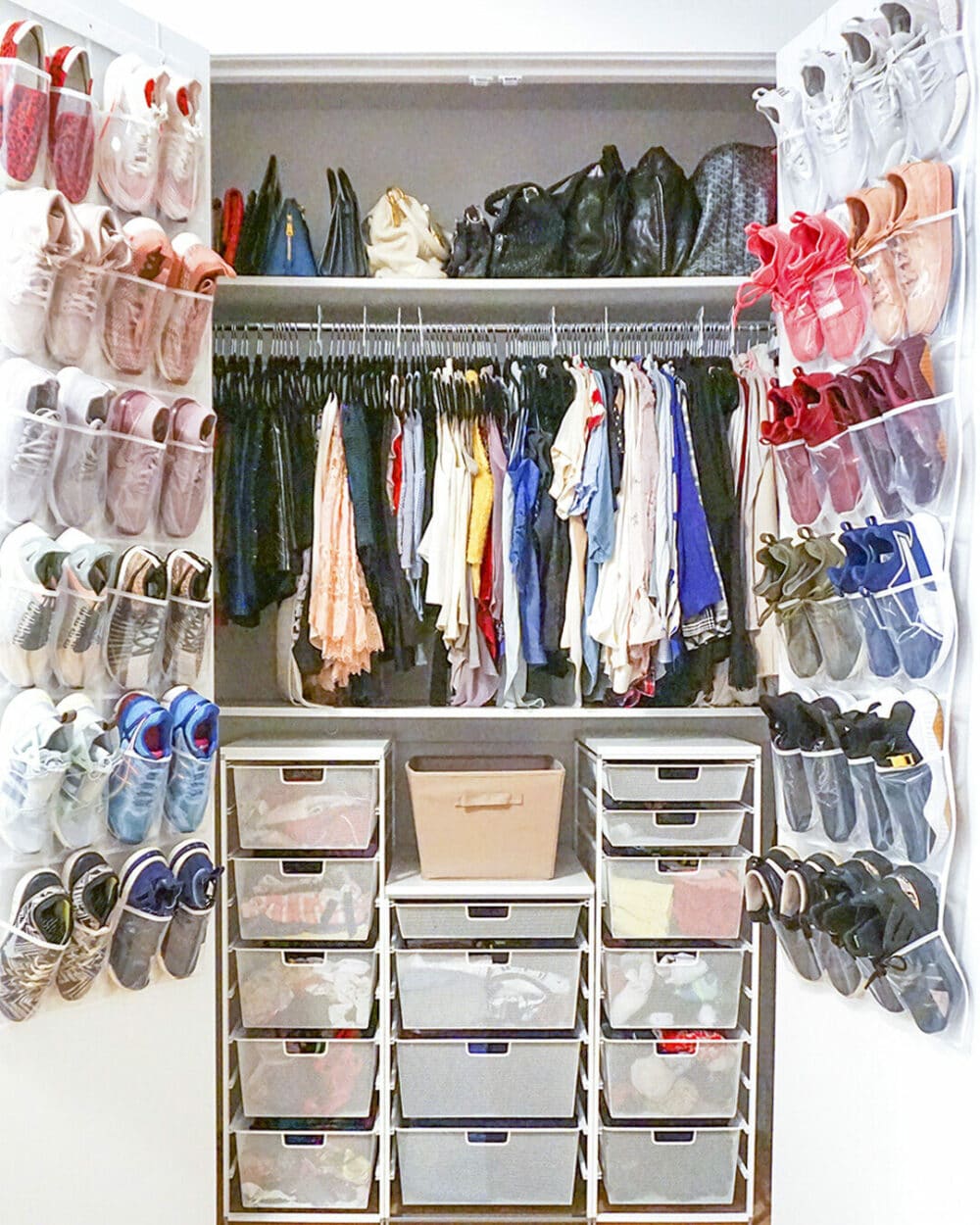 This over-the-door shoe bag features generously sized pockets; ample space between each pocket makes it easy to insert or remove shoes. We love not only using this for shoes, but for accessories or tools, too!
Boot shapers are the ultimate accessory to uphold the integrity of your favorite pair of boots! With a spring-loaded design, these boot shapers automatically provide the right tension for all types and styles of boots.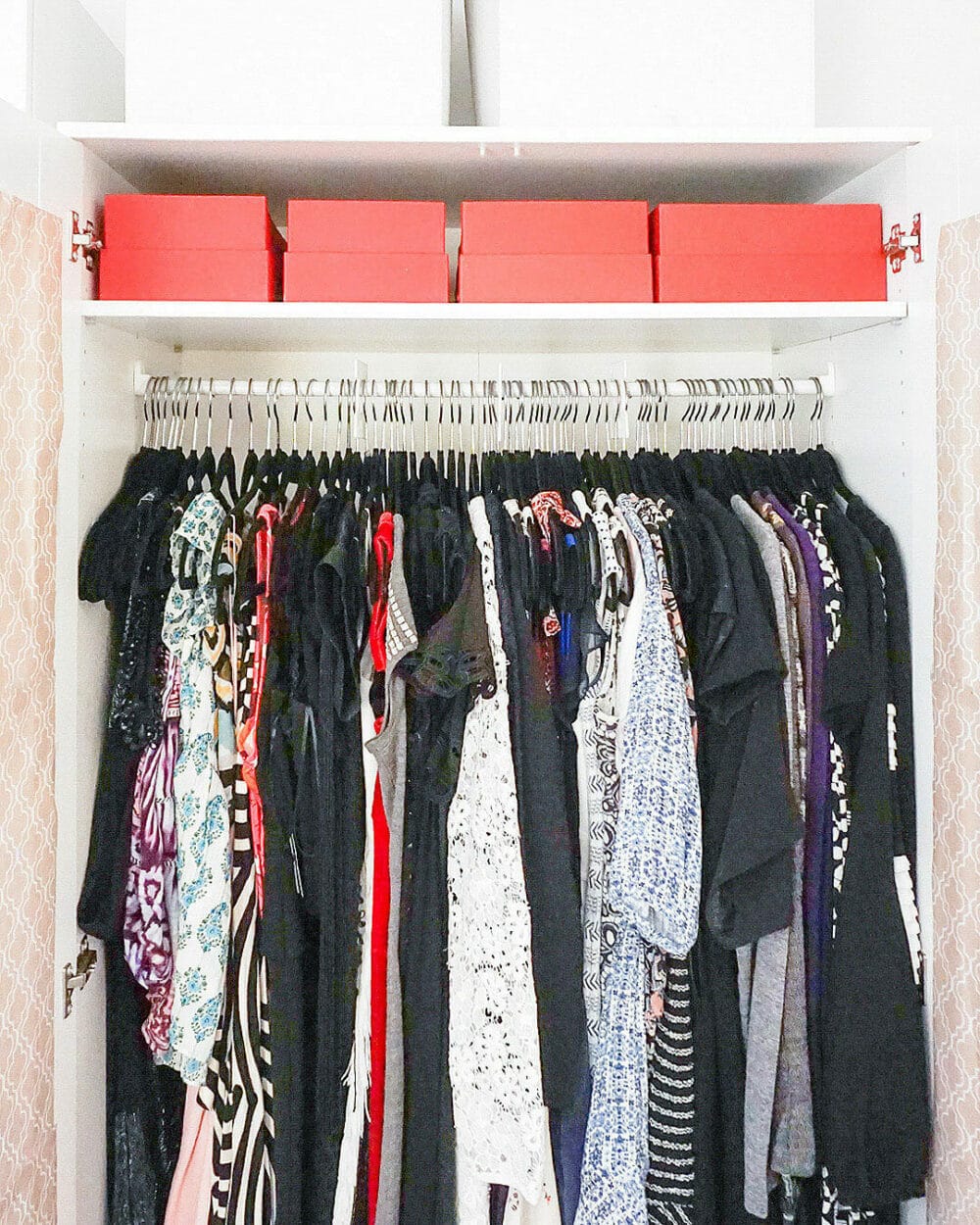 If your closet has lots of shelf space, but limited drawer space, place bins on shelves to operate as drawers! We love using Kiva bins to file-fold clothes, or to store closet accessories like hats, scarves, belts etc.
Don't forget to use bin clip labels on any bins in your closet space! Labels help you stay organized and help ensure all items stay in their proper homes.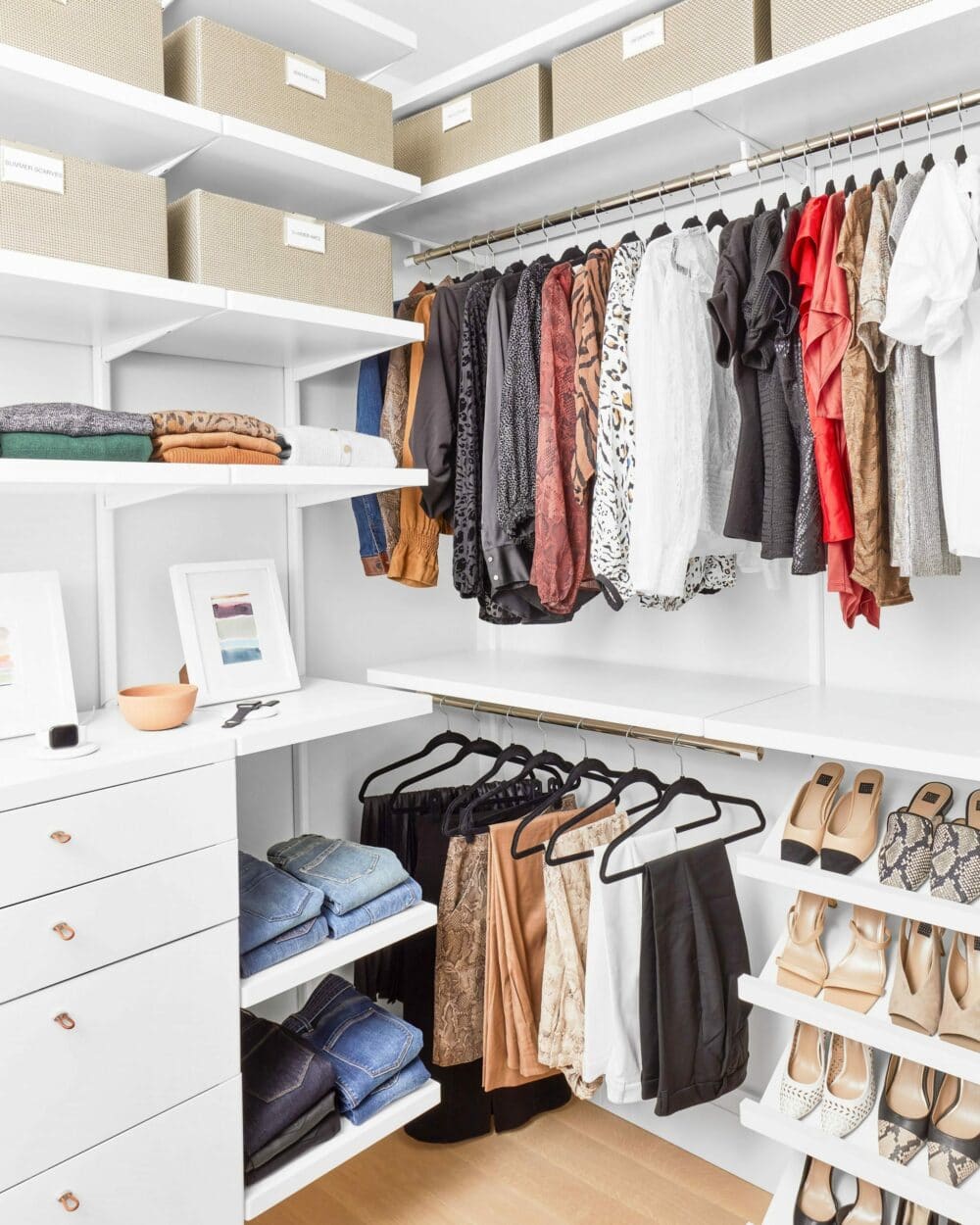 If you need some extra help but aren't sure where to start, reach out to Horderly to schedule a consultation for in-home or virtual organizing.
For more information on all things Horderly – including lots of great tips, tricks, and other #HorderlyHabits – check out our blog or reach out for more information!
This content is independently curated by Horderly and may earn us a commission.