Our 10 Favorite Sustainable Organization Products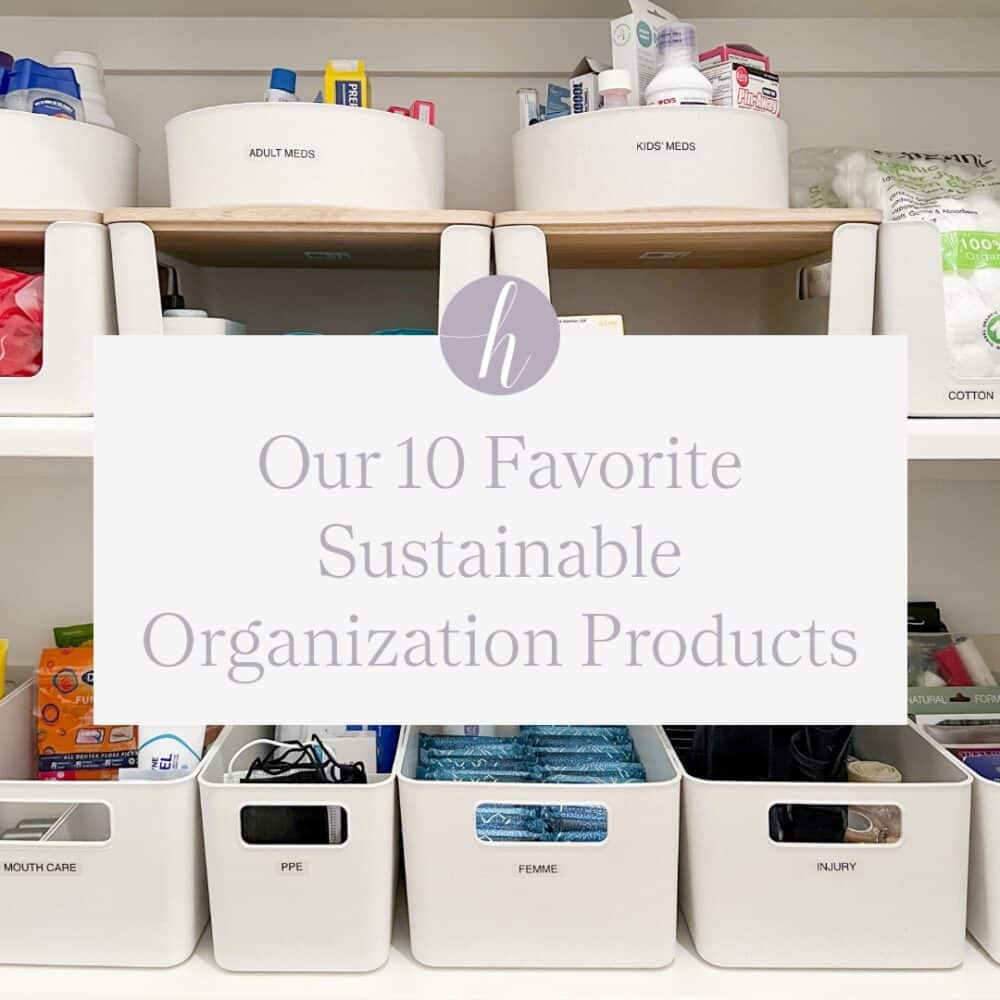 In celebration of Earth Day, Horderly has rounded up our 10 favorite sustainable organizing products! Most sustainable products fit into two categories: made with renewable materials and made with recycled materials. Renewable materials such as woods, cork, and wool are materials that regrow themselves and could easily be repurposed into something new in the long term, often making them compostable! Recycled products like post-consumer plastic and paperboard are waste products that have been transformed into new supplies giving them a new life! All of the recycled materials listed below are BPA free, meaning they do not contain the organic compound bisphenol A, which has been found in many plastics and has been known to have negative effects on human health.
Coconut Bins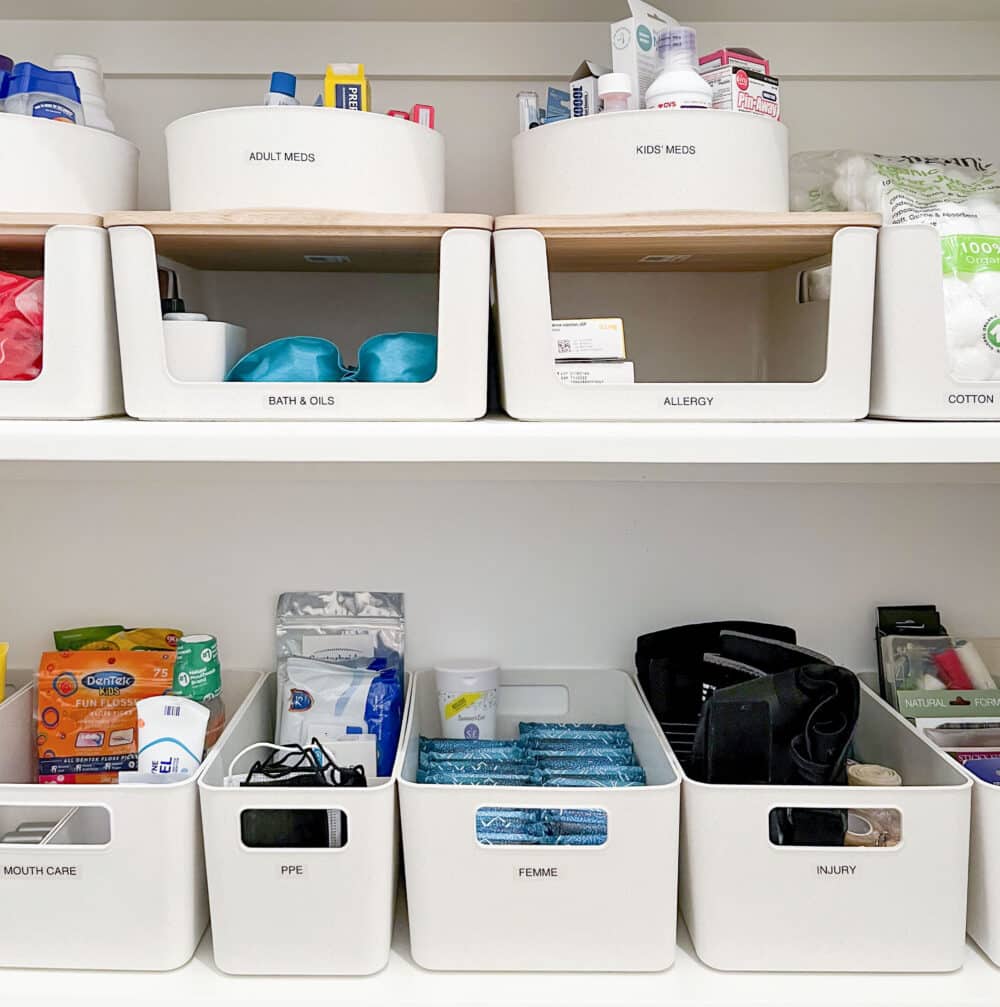 Looking for a sustainable storage bin? Checkout these coconut bins made with post-consumer recycled plastics and organic materials. They also have an open faced option, bamboo bin lids, as well as bin inserts which can further define categories within each bin!
Stackable Shoe Shelves
Stackable shoe shelves are a great solution for any shoe lover because their stacking function allows them to grow along with your collection! Checkout this 2 tier bamboo stackable shoe shelf for a renewable storage solution to your space.
Woven Baskets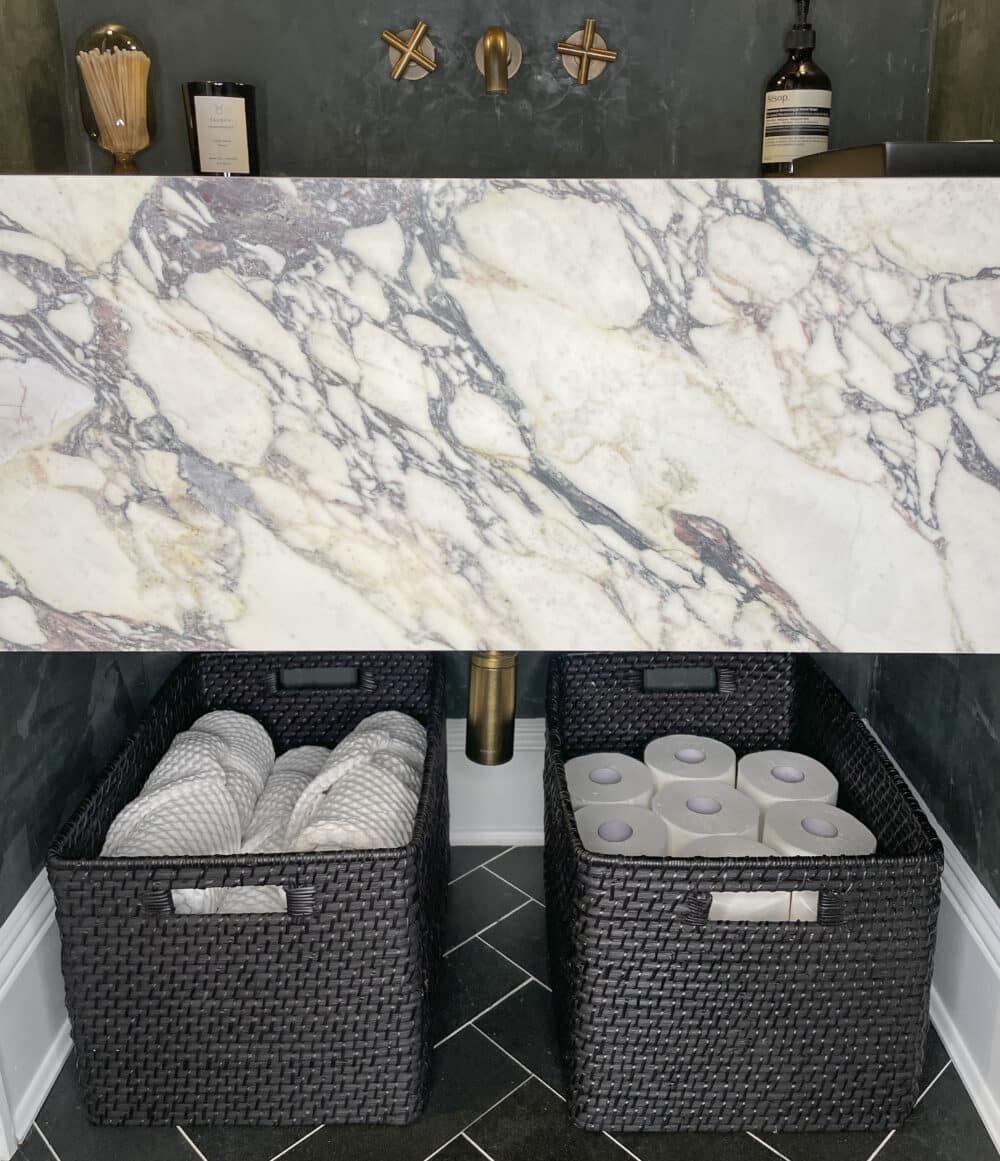 Woven baskets are a great way to add function and beauty to your space, but some can be flimsy, so it is important to make sure you're sourcing strong and durable baskets. We recommend these water hyacinth baskets, rattan baskets, and ori rattan baskets as they are all sturdy options made with easily renewable resources.
Checkout our reels using the water hyacinth and rattan baskets to get inspired!
Wooden Expandable Drawer Dividers
We adore using drawer dividers to add stability and create separation between categories within drawers. Some of our favorite drawer dividers are made with renewable materials including these deep and shallow bamboo dividers, ash wood dividers, and bamboo kocha brown dividers.
Wooden Single Drawer Dividers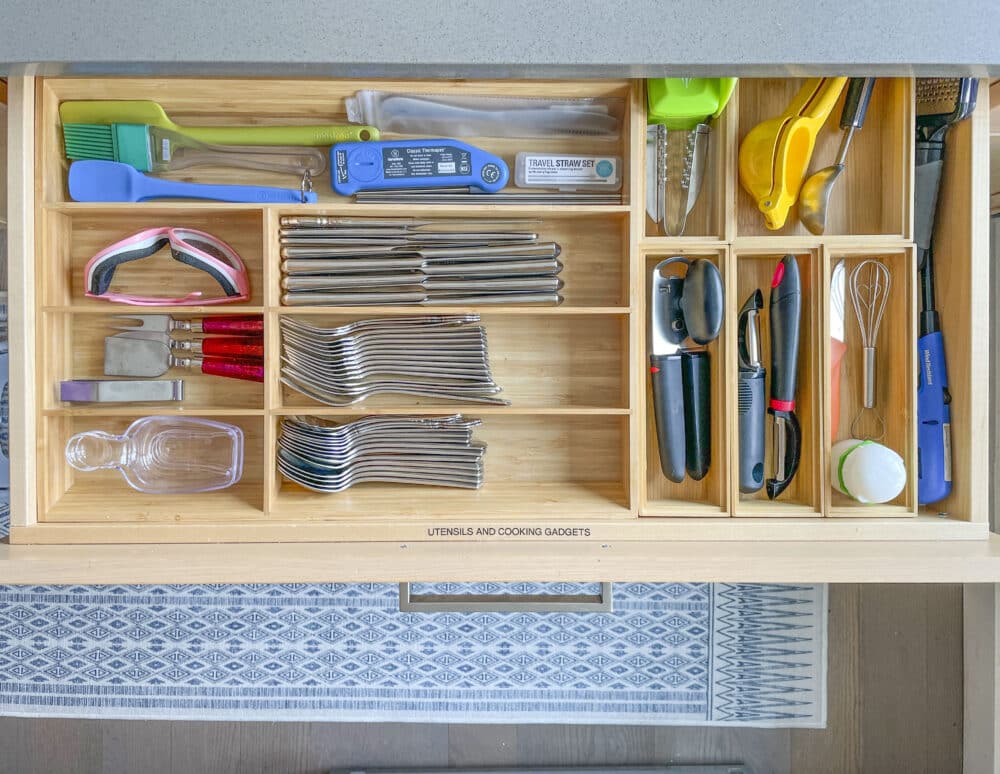 Single drawer dividers are the perfect way to maximize your drawer space while ensuring that everything has a home. Instead of settling for plastic organizers, try using products made with renewable resources instead! These bamboo, acacia, and sand single drawer dividers are a great eco friendly alternative to plastic products.
Wooden Bins
Wooden bins are another great sustainable option when organizing your space. Checkout our reel putting these sand bins to the test! They also have an open faced option for grab and go items, as well as bin inserts to keep everything neat within each bin. The same bin comes in a black color and has the open faced option along with bin inserts. These paulownia wood bins come in many colors to fit any space, and these shoji bamboo bins have a linen insert to keep your delicate clothes from snagging.
Wooden Specialty Drawer Inserts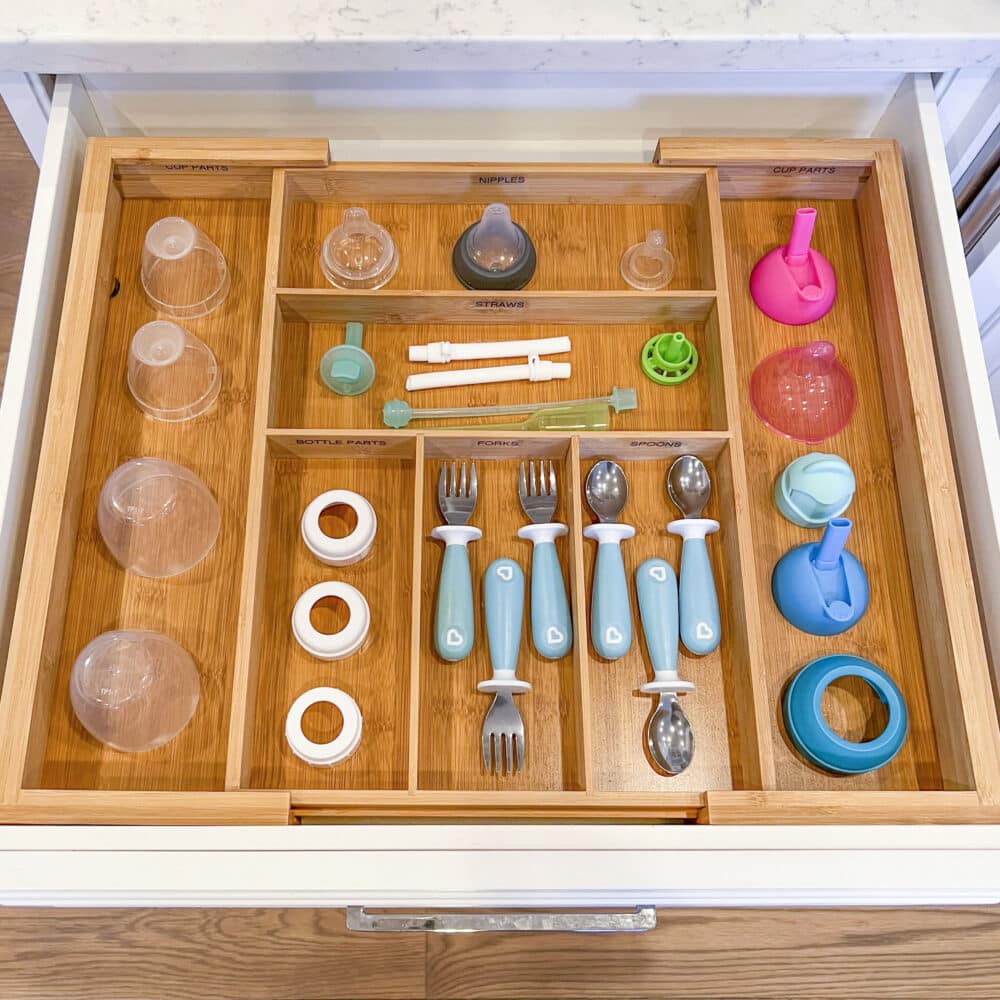 We love getting items off of your kitchen counters and now there are products made with renewable resources to help us do it! These bamboo and acacia in-drawer knife blocks make it so you no longer have to stare at your kitchen knives on your countertop. We also love using these bamboo and acacia expandable utensil organizers to maximize your drawer space! They can even grow (or shrink!) with you through a move!
Wooden Hangers
Flimsy plastic hangers will be a thing of the past once you feast your eyes on these beautifully sturdy wooden hangers in natural and walnut. They also have a larger option for suits and coats that come in the same natural and walnut finishes. They even make a slime hanger option in both natural and walnut if you are trying to save space. These are all made with easily renewable resources to keep the Earth as happy as your closet.
Lazy Susans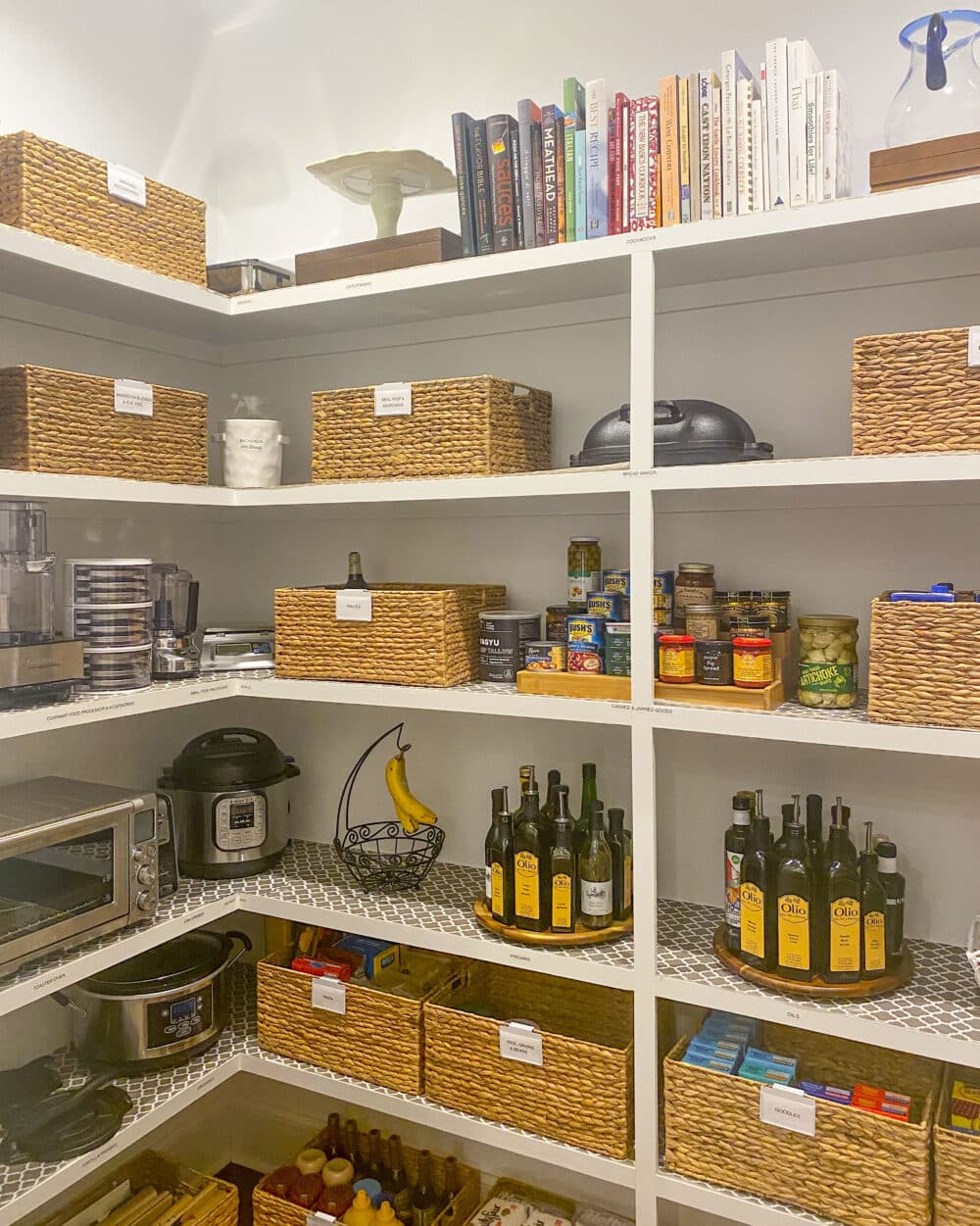 From kitchens to bathrooms and everything in between, lazy Susans are an ideal way to maximize so many areas of your home. Our favorite BPA Free lazy Susans made with recycled materials are the coconut spinner and coconut divided spinner. If you're looking for wooden options made with renewable materials, checkout these bamboo, acacia, divided acacia, sand, divided sand, onyx, and divided onyx turntables!
Tiered Risers
Having trouble accessing all of your spices? Tiered risers are a wonderful way to add additional storage to your spice cabinet. These tiered spice shelves come in bamboo, birch and acacia wood finishes, which are all easily renewable materials.
Need a better way to store your cans? Checkout our reel organizing a pantry using this tiered bamboo expanding shelf!
As always, we are here to help with your In-Home and Virtual organizing needs. Contact us to schedule your next session!
For more information on all things Horderly- including lots of great tips, tricks, and other #HorderlyHabits- check out our blog or reach out for more information!
This content is independently curated by Horderly and may earn us a commission.