How to Organize Spices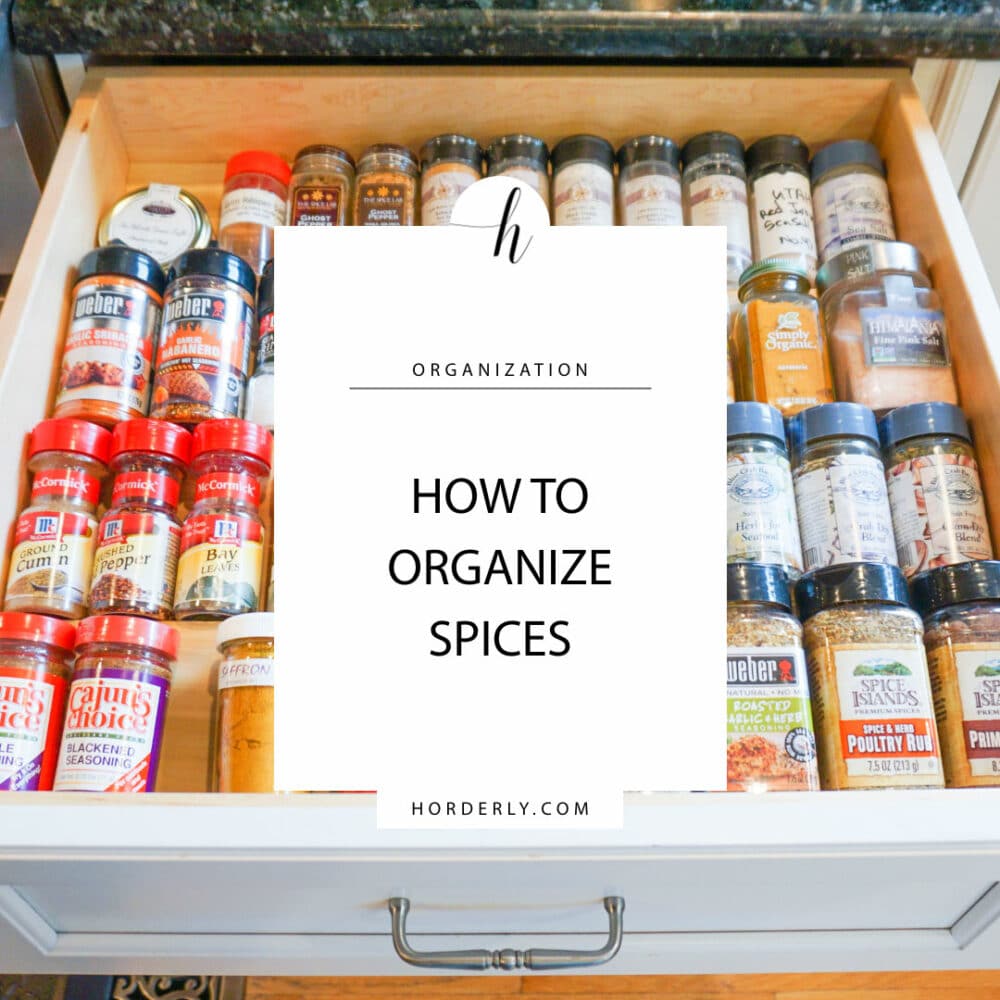 There are many different ways to organize your spices!
First, make sure to check expiration dates as you decant – toss any expired spices and add them to a grocery list to pick up during your next shopping trip.
If you want to go an extra step, you can decant spices into uniform spice containers. Then, purchase pre-made labels, or print your own at home!
Here are Horderly's favorite storage solutions to contain spices: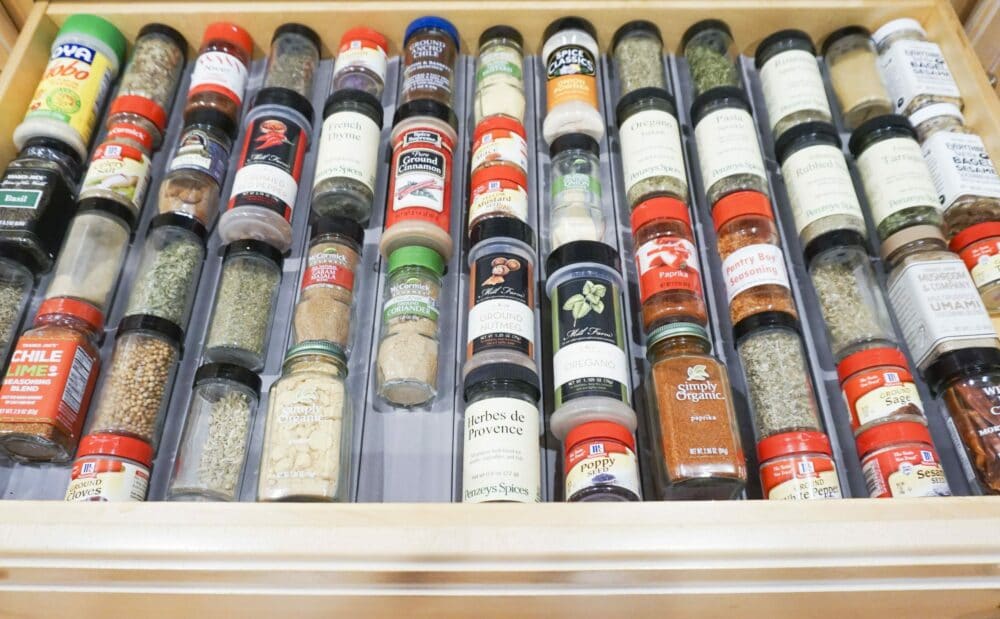 We love this foam roll to create a spice drawer in any sized kitchen drawer. The flexible, easy-to-cut foam can be cut to size to fit any space. Once cut and sized, simply lay spice jars on the roll with labels facing up, so you can easily see and grab any spice you need. The non-slip design keeps bottles – so that none of your spices roll around as you open or close the drawer.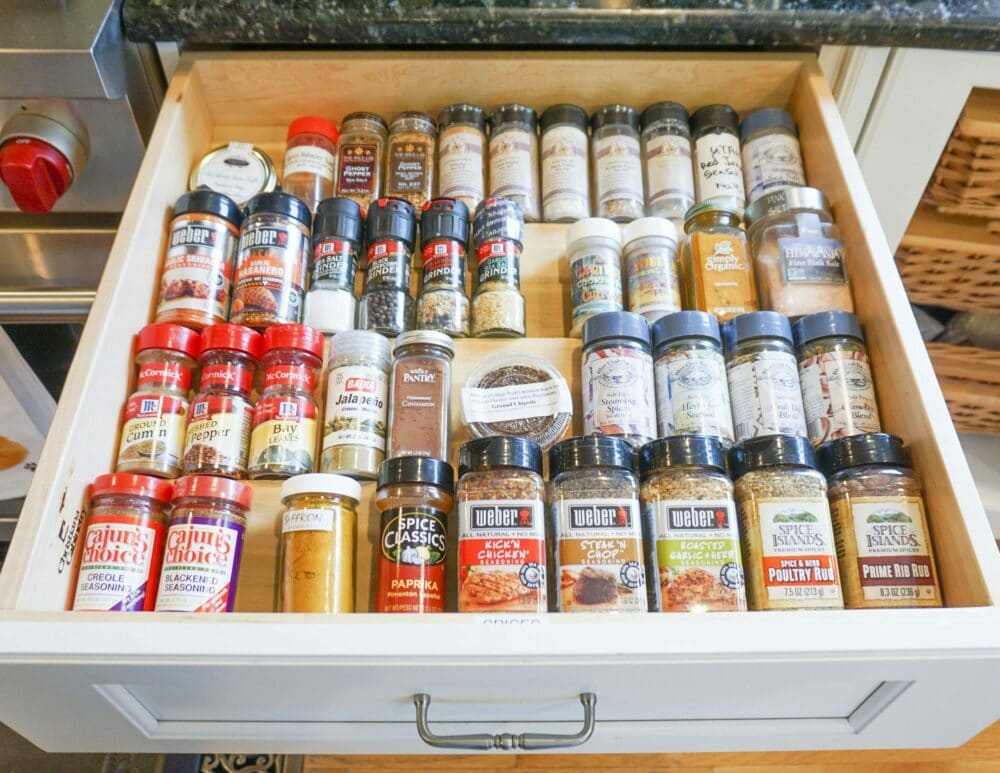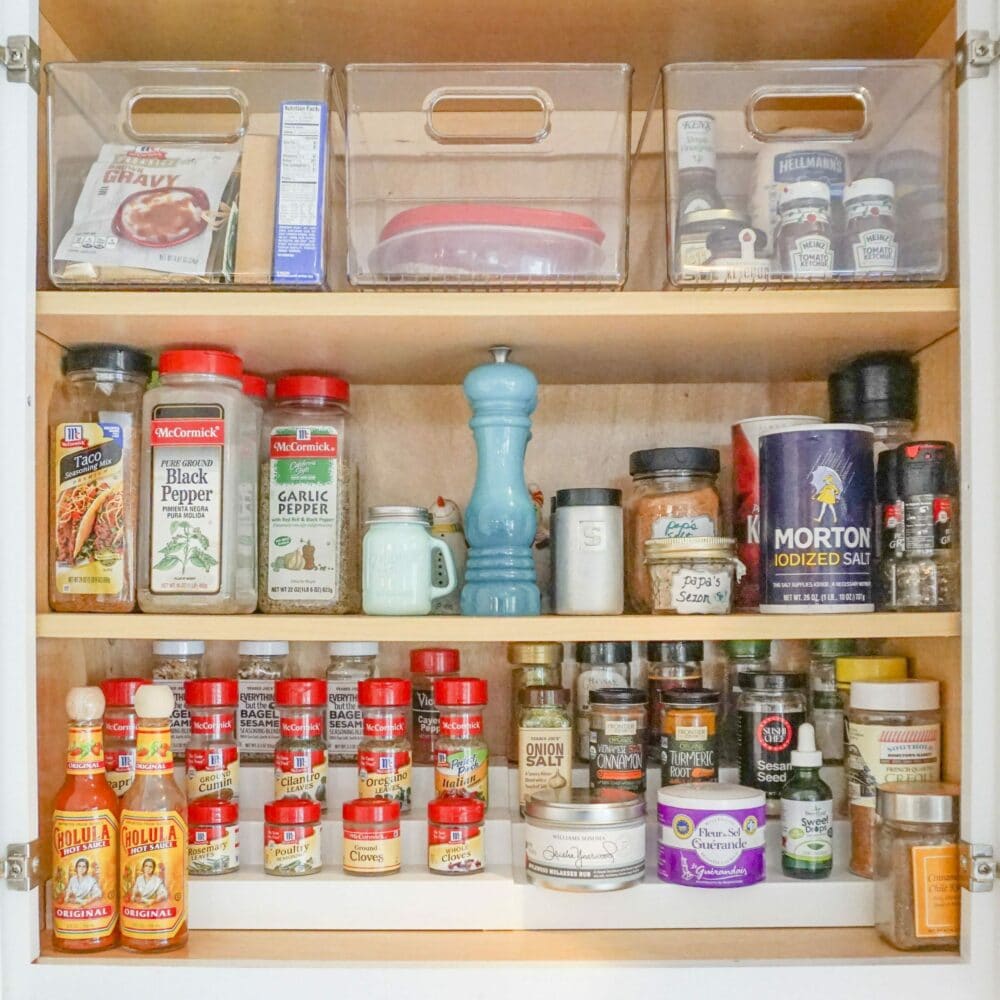 Use a tiered riser in an upper cabinet to create a beautiful, eye-level display of your spices. These tiered storage solutions are especially great when working with a deep cabinet shelf. The riser's expandable design allows it to fit a variety of different widths. This is a great option for kitchens with plentiful cabinet space, but less drawer space.
Lazy Susans are a wonderful option to ensure spice bottles don't get lost in the back of your cabinet. The turntable makes it easy to spin and grab any spice you may need. There's also a two-tiered lazy susan to use in cabinets with extra height.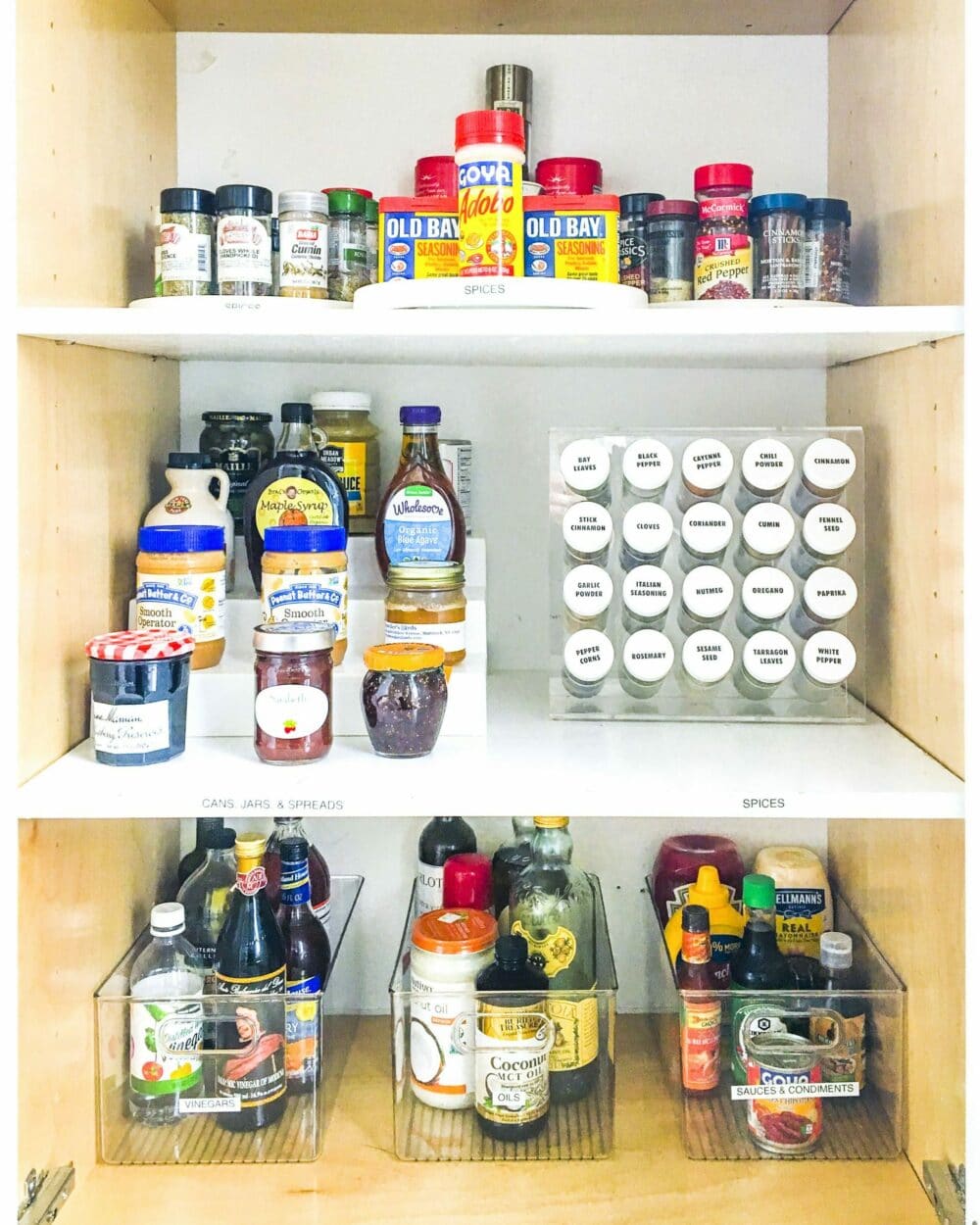 Use a spice rack to neatly contain 20 bottles of spices. This rack can be used on a countertop, in a cabinet, or mounted to a wall. We love this because it comes with 20 matching glass spice bottles, pre-made labels, and removable plastic sifters in the caps.
All three spice storage options above are especially great for renters because none of these solutions require permanent mounting or installation!
Horderly partnered with Real Simple to create fun, easy-to-follow organizing videos so you can try to DIY from home! Watch the video below for more tips and tricks on how to organize your spices.
If you need some extra help but aren't sure where to start, reach out to Horderly to schedule a consultation for in-home or virtual organizing.
For more information on all things Horderly – including lots of great tips, tricks, and other #HorderlyHabits – check out our blog or reach out for more information!
This content is independently curated by Horderly and may earn us a commission.