5 Organizing Products That Will Transform Your Kitchen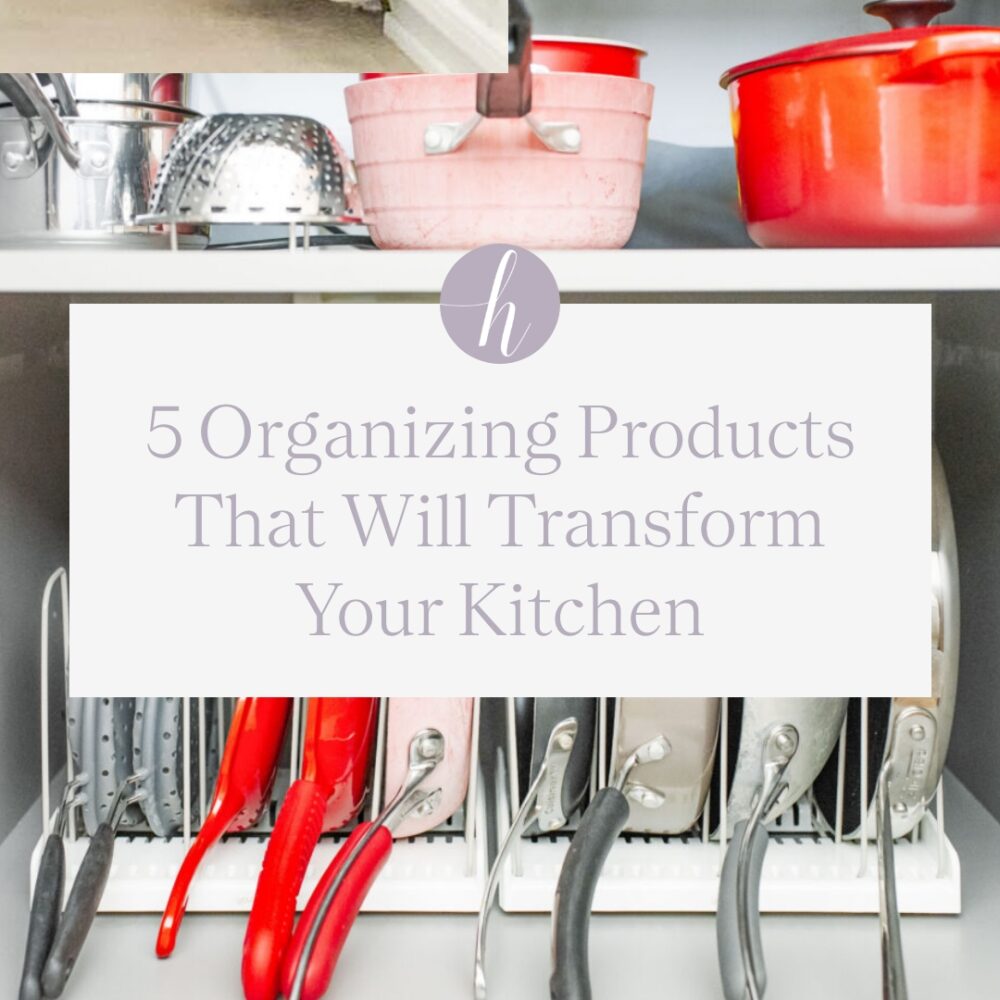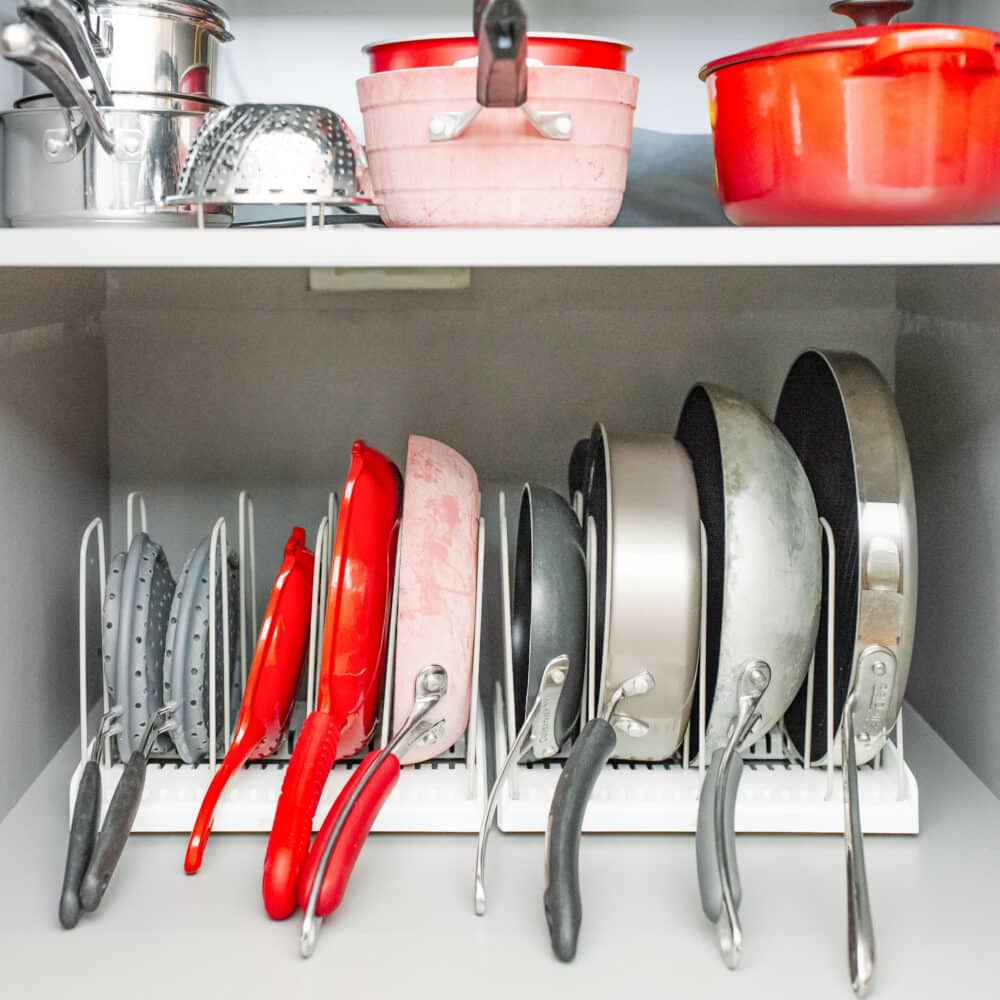 While we don't have a cookie-cutter approach at Horderly, we use this cookware rack in almost every kitchen! This is because we constantly see clients stacking pans and baking sheets. When these items are kept in a stack, it means you have to lift one or more item(s) to get to what you need. This can be both difficult and frustrating. Our goal at Horderly is to make lives easier, and this cookware rack achieves just that! With this rack, each of your pans will stand vertically so that each one is easily grabbable. Each item then has a specific home which makes for an easier clean-up! It's super simple to put together and you can use it on a shelf in a cabinet, a pull-out drawer in a cabinet, or a deep drawer!
Pro tip: Use these adhesive lid holders on the back of cabinet doors to store pot lids!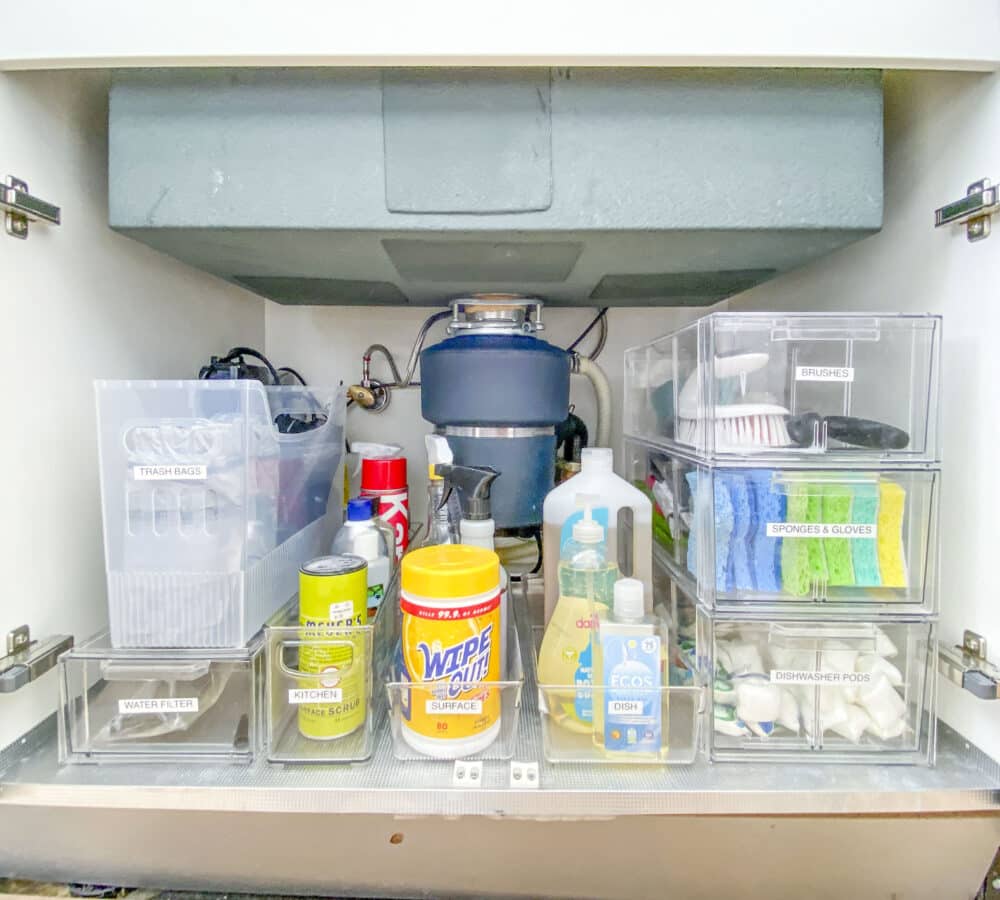 Stackable drawers are the best solution for maximizing under-the-sink space. We often see that our clients feel they don't have enough space to store everything they want under the sink. These products solve that issue. What we love about these acrylic stackable drawers is that they come in a few different sizes (Small, Medium, and Large). So, you can really customize your solution to work around tricky pipes. These drawers also have inside dividers so you can further sort smaller items.
Pro tip before buying: Measure around any sink pipes to make sure both the height and depth work in your space.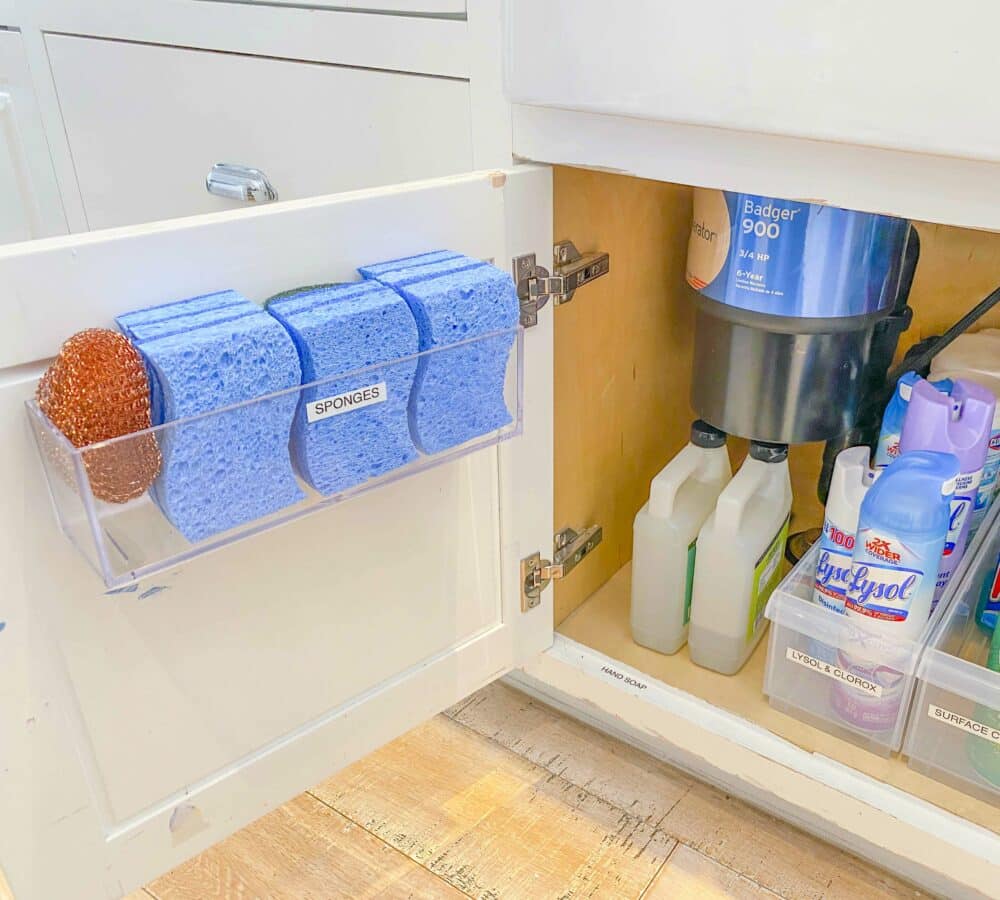 These adhesive organizers kick "over the cabinet" organizers to the curb! Over the cabinet organizers can show on the outside of your cabinet which isn't a great look. These adhesive organizers stick to the inside of your cabinet doors and are chic, remarkably functional, and perfect if you need to maximize the space. Some of our favorite things to store in adhesive organizers under the sink are: dish pods, wash cloths, all sizes of sponges, and more. There are many adhesive products out there that tend to fall off over time but we've never once had an issue with this product as it is super strong.
Pro tip: Before sticking these on, make sure you have enough clearance to close the cabinet door and that it doesn't hit anything.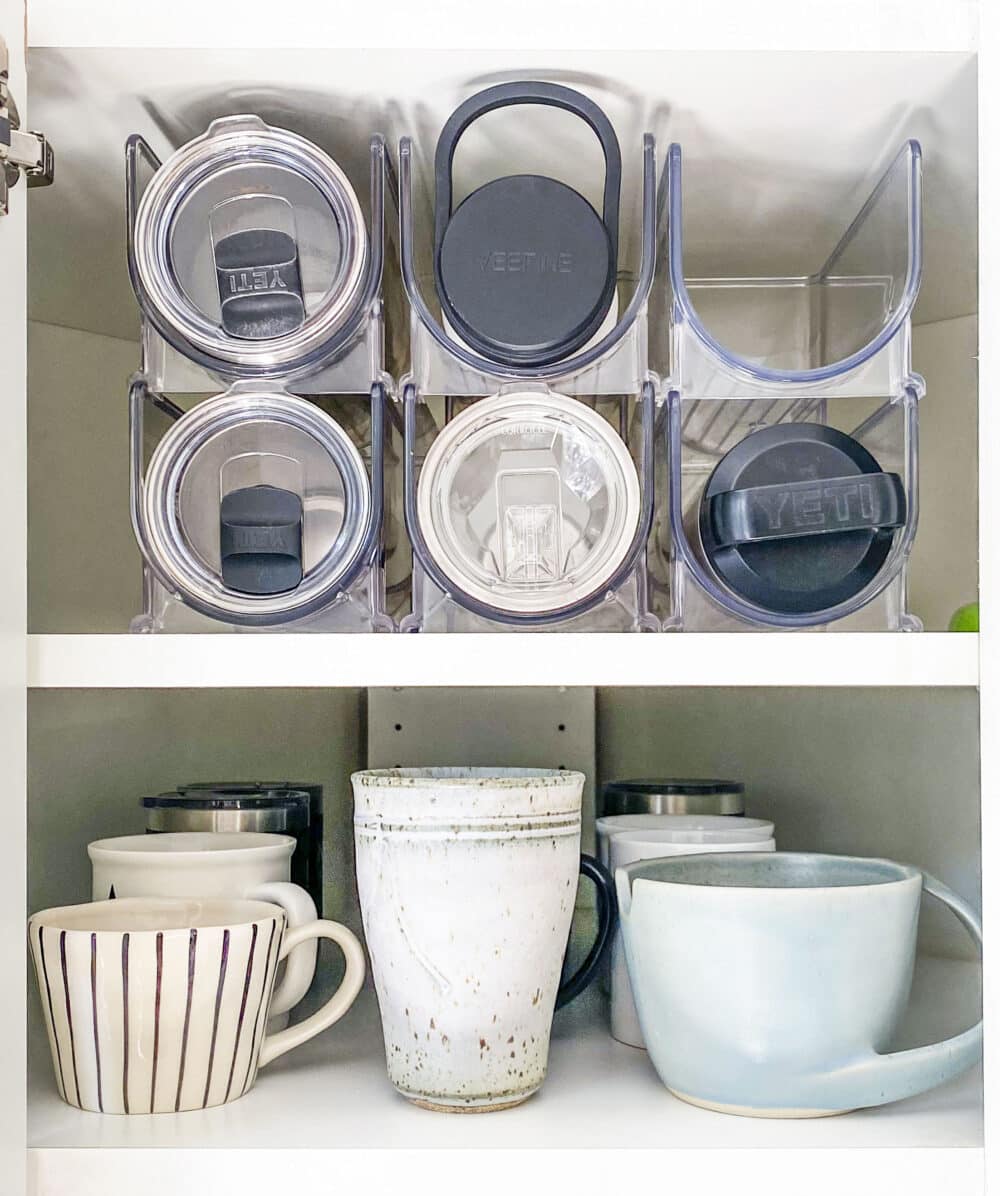 The majority of our clients (and everyone else we know!) have a handful of water bottles in their kitchens. We find that these water bottles are usually tossed anywhere and never have an exact home. Or, even if they do have a designated shelf, they're usually stuffed in a way that only the front water bottles are truly accessible. (RIP to those water bottles in the back that haven't been used in years). These water bottle holders make all the difference. Stack them up however tall you want and all of your water bottles will be both visible and easily accessible!
Pro Tip: You can use these standing vertically in drawers as well!
There are many solutions to organizing spices, however, our favorite solution at Horderly is creating a spice DRAWER! These spice drawer organizers are not only gorgeous to look at but they also organize your spices in a way that makes them easy to grab and put back in an organized manner. Depending on how many spices you have, you can get them in different sizes, or put a few next to each other if you have a wide drawer!
Pro tip: If you don't have a drawer for spices, our favorite solution for spices in cabinets are lazy susans or this 3-tier spice shelf.
For more information on all things Horderly – including lots of great tips, tricks, and other #HorderlyHabits – check out our blog or reach out for more information!
This content is independently curated by Horderly and may earn us a commission.