Hord Home Renovation: How We Chose Window Treatments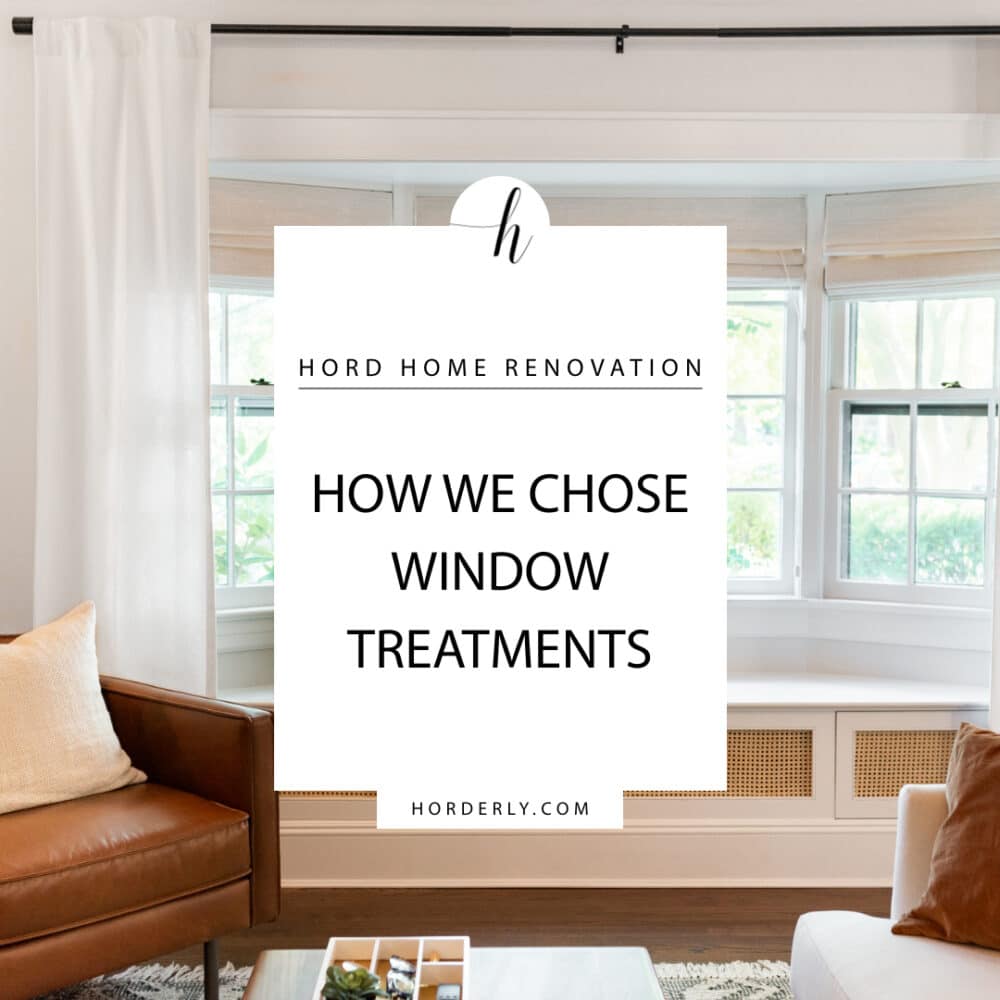 Window treatments are no joke! There are a lot of factors to consider when choosing your window treatments, including understanding all of the different styles and options to choose from. It is such a big decision to make because shades and curtains can really elevate your home and make all the difference in your design.
Today we are giving you an inside look at our window treatments from Smith & Noble and the process of designing our own Horderly home! This was the first time that we've ever had real shades – so I really learned a lot through this process!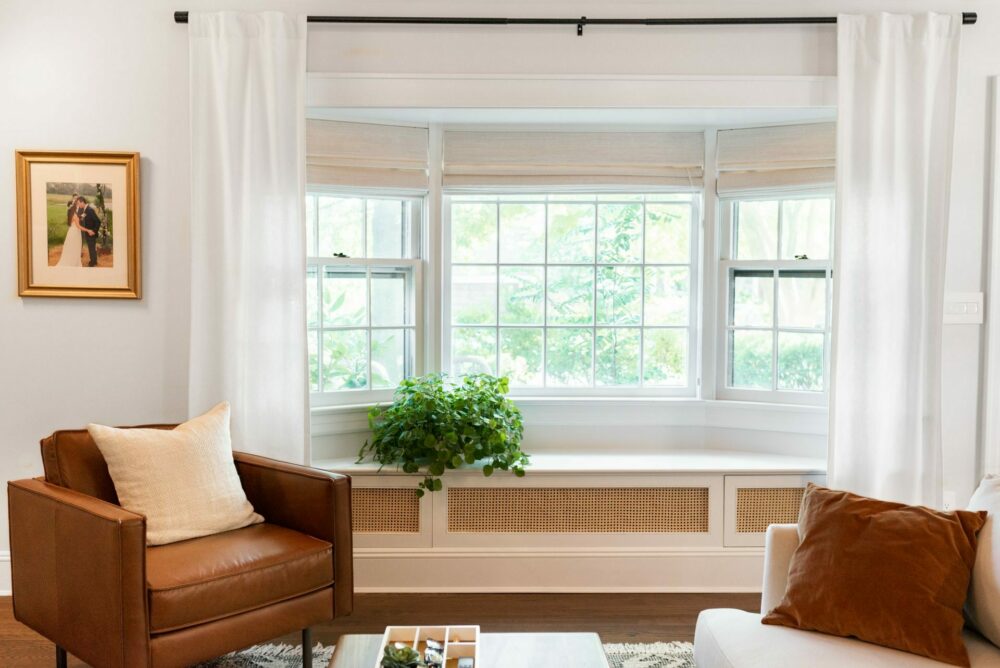 Living Room Drapery: Casual Style Drapery: Summerland/Soft White 17767
Living Room Shades: Natural Woven Shade: Ananda/Soft White 16794, Standard Lift, Liner: Natural Woven/Khaki 13223
Limiting Your Options
It's always good to do research on window treatments before making a decision. Personally, I like to choose by the process of elimination – figure out what you know you don't want and hone in on the options you like.
For example, I knew for a fact that I didn't like cellular shades and I've always leaned towards and been inspired by woven wood shades or roller shades.
Once I narrowed down my options, I ordered samples which Smith & Noble sends for free! Ordering samples is important because a fabric or color could look or feel completely different in person.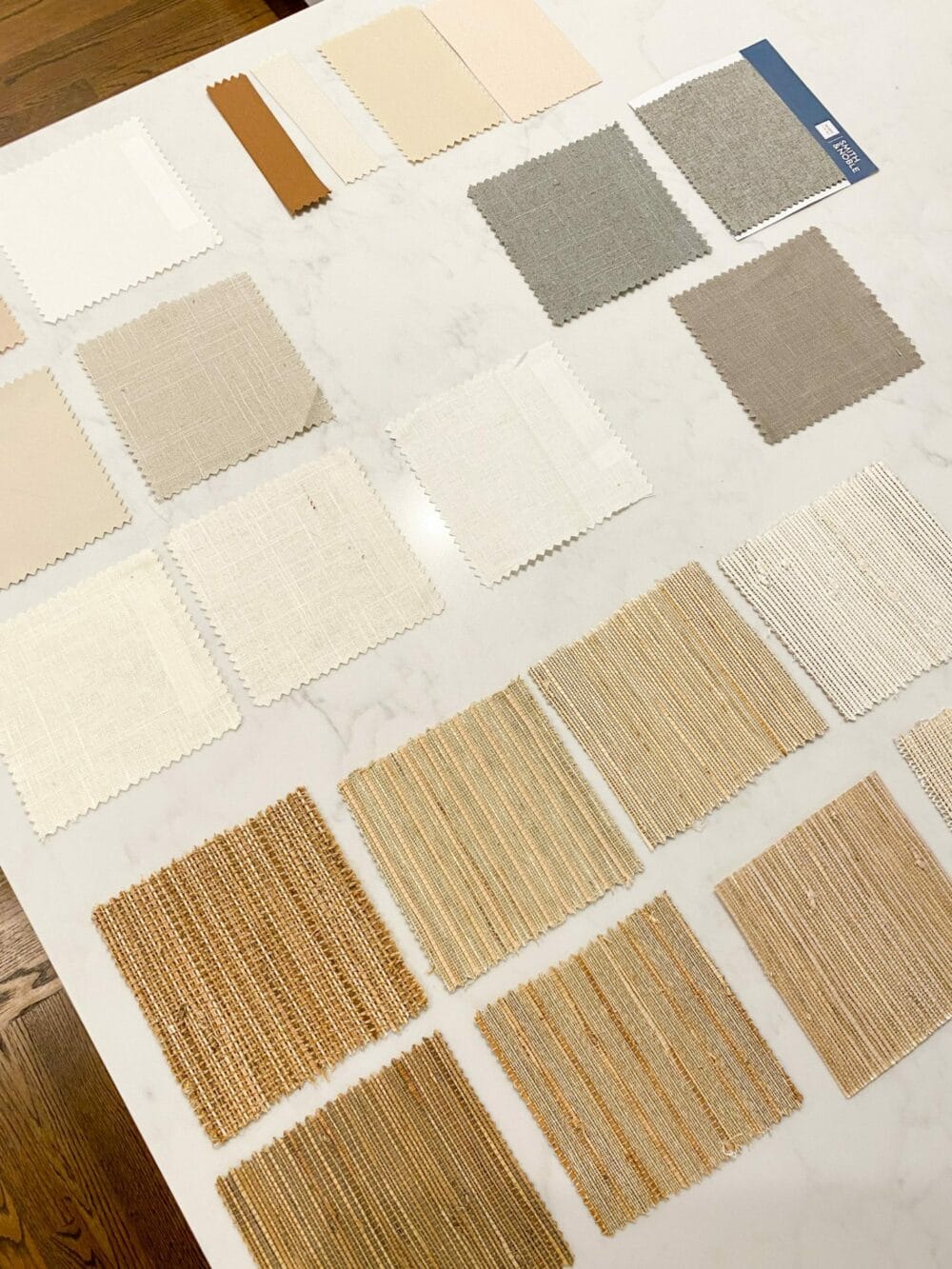 Do You Need the Same Shades Throughout Your Home?
Since we were planning on getting shades for our entire downstairs, my biggest concern was if we needed to get the same shades throughout each room. I quickly learned that that is not the case!
I worked closely with Lisa from Smith & Noble who gave me great advice which was sticking with the same type of shade, but varying colors – this way the shades stay cohesive throughout our home, but can flow seamlessly with the design and colors of each room.
For example, we ended up going with the Ananda Collection in Umber (color) in the office since this room is dark and bold and went with the Ananda in Soft White throughout the living room, kitchen, and dining room.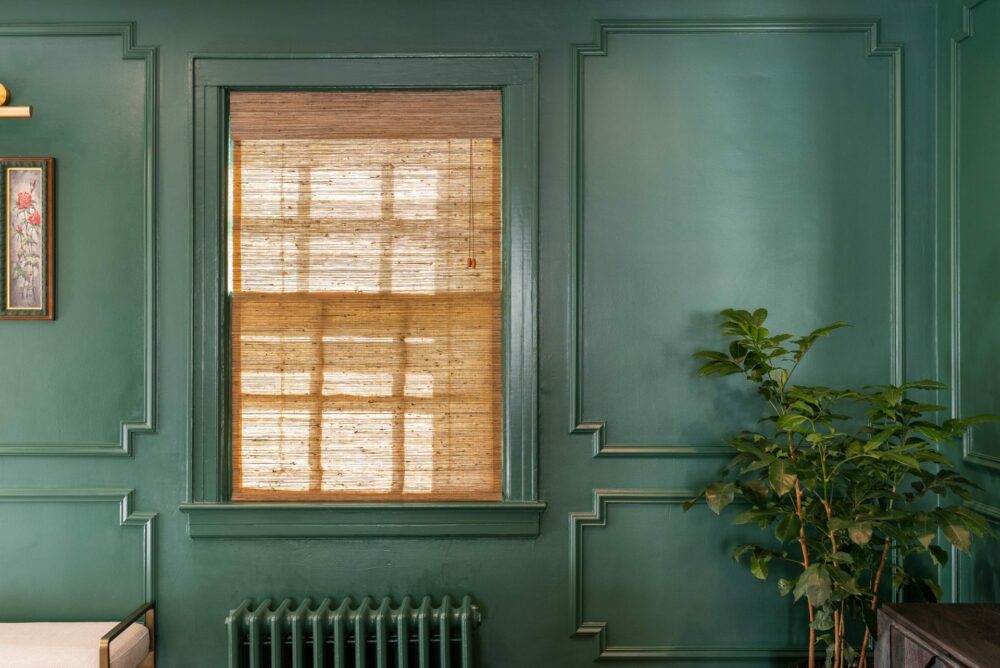 Office: Shades: Natural Woven Shade: Ananda/Umber 15322, Standard Lift, Liner: Natural Woven/Khaki 13223
Picking a Liner
Another concern I had was what outsiders would see looking into the home. I didn't want one window to look dark and the other window to look light, so this is where liners came into play.
Our house is already somewhat dark so we knew we didn't want blackout shades, and we needed to go with a liner that looked good with both the Umber and Soft White colors.
We ended up going with Natural Woven Liner in Khaki for all of our shades. This makes the outside of our home look like we have all matching shades, doesn't block the light completely when they are down, and provides the privacy we were looking for.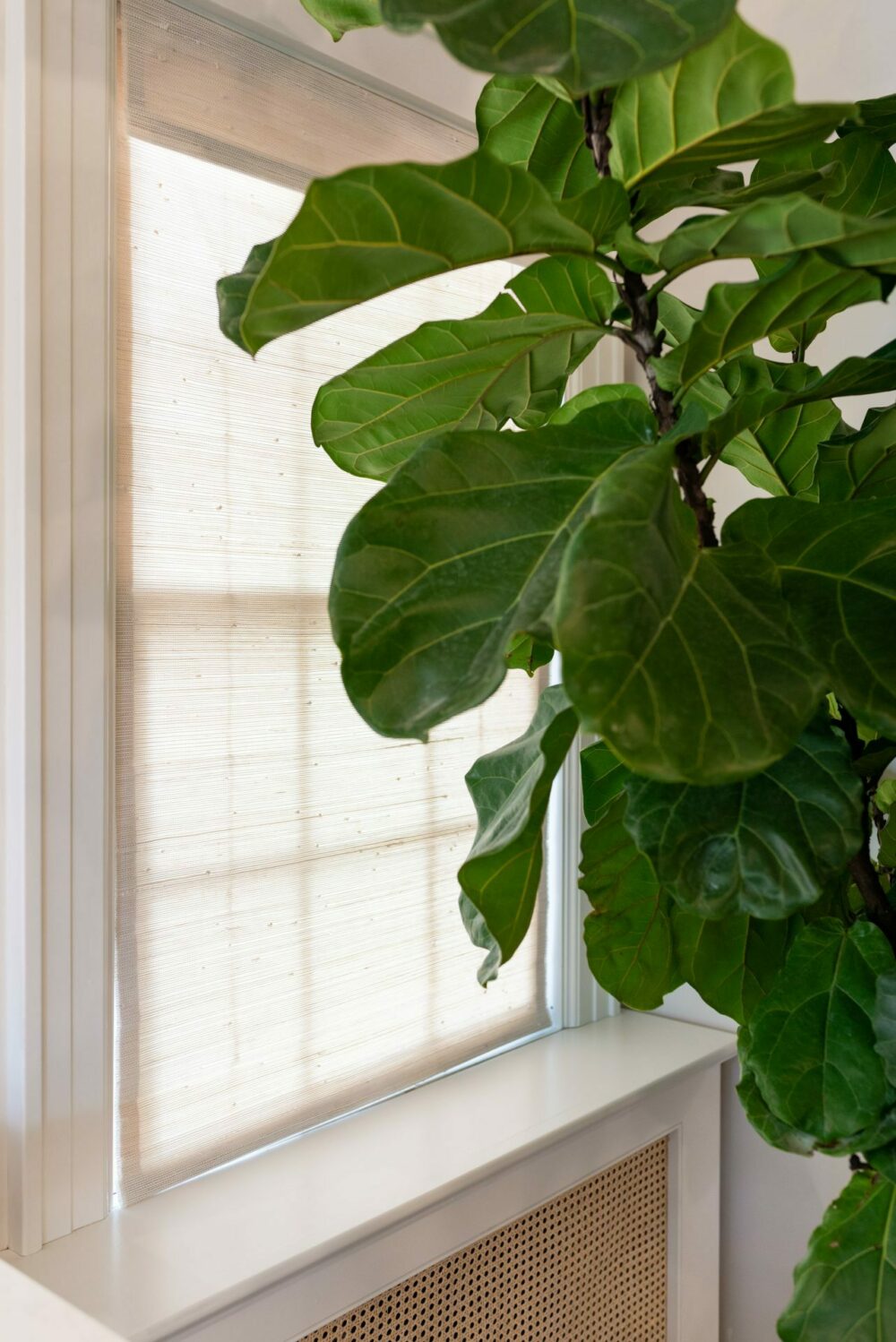 Living Room Shades: Natural Woven Shade: Ananda/Soft White 16794, Standard Lift, Liner: Natural Woven/Khaki 13223
How to Measure for Shades & Installation
It always gives me anxiety trying to figure out how to measure properly for shades. Luckily at Smith & Noble, they come in to take exact, professional measurements for you. I loved this process and learned a lot from the gentlemen who came in to measure for ours!
There were also some limitations that came into play with our house being so old (we didn't end up getting new windows in our renovation) so some of our windows and measurements are a little off in sizing, but Smith & Noble catered to our needs!
Smith & Noble offers installation, however, we found it SUPER easy to install ourselves. (Okay, I mean it was super easy for @husbandofhorderly to install himself)!
Horderly is offering our followers *25% off at Smith & Noble when they choose DIY Installation by using code "1904FT" and order online or over the phone!
*Appropriate offer code 1904FT for 25% Off must be provided at time of purchase online or with an On-Phone Designer. Offer excludes Vertical Sheer Shadings, Sale items, Shutters, Fabric or Trim by the Yard, and fees associated with installation, take-down and/or haul away services. Valid for new orders placed before 3/31/21 at 11:59pm Pacific Time. May be used once per household, and may not be combined with any other offer.
Dining Room Shades: Natural Woven Shade: Ananda/Soft White 16794, Standard Lift, Liner: Natural Woven/Khaki 13223
We are so thrilled to finally have shades and curtains in our home! Smith & Noble really made this process a breeze and we can't wait to work with them on our upstairs as well!
This content is independently curated by Horderly and may earn us a commission.