How to Transition Your Closet from Summer to Fall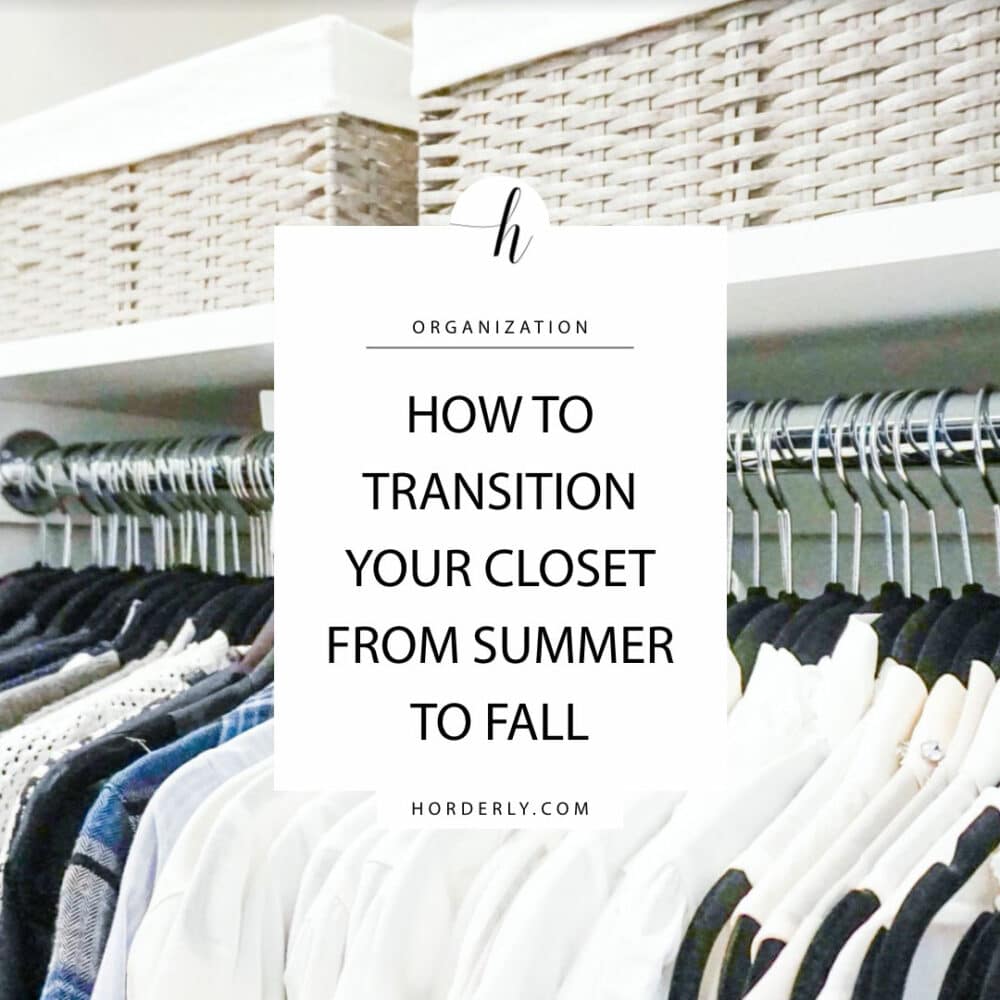 As summer comes to an end, it's time to start planning for the fall and winter – and that includes your wardrobe!
So many of our clients transition their wardrobe between seasons so that the items they need at hand are easily accessible, and the items they're not currently wearing are out of sight.
When not in use, store off-season items up high in your closet, or in another area of your home like a coat closet, in the basement or in the attic. Keep in mind that seasonal swaps aren't the solution for everyone! If you can fit all of your items in your closet year-round, that's ideal!
As the seasons change, put current items in drawers or hang in your closet, and fold off-season items into bins for safekeeping until next season.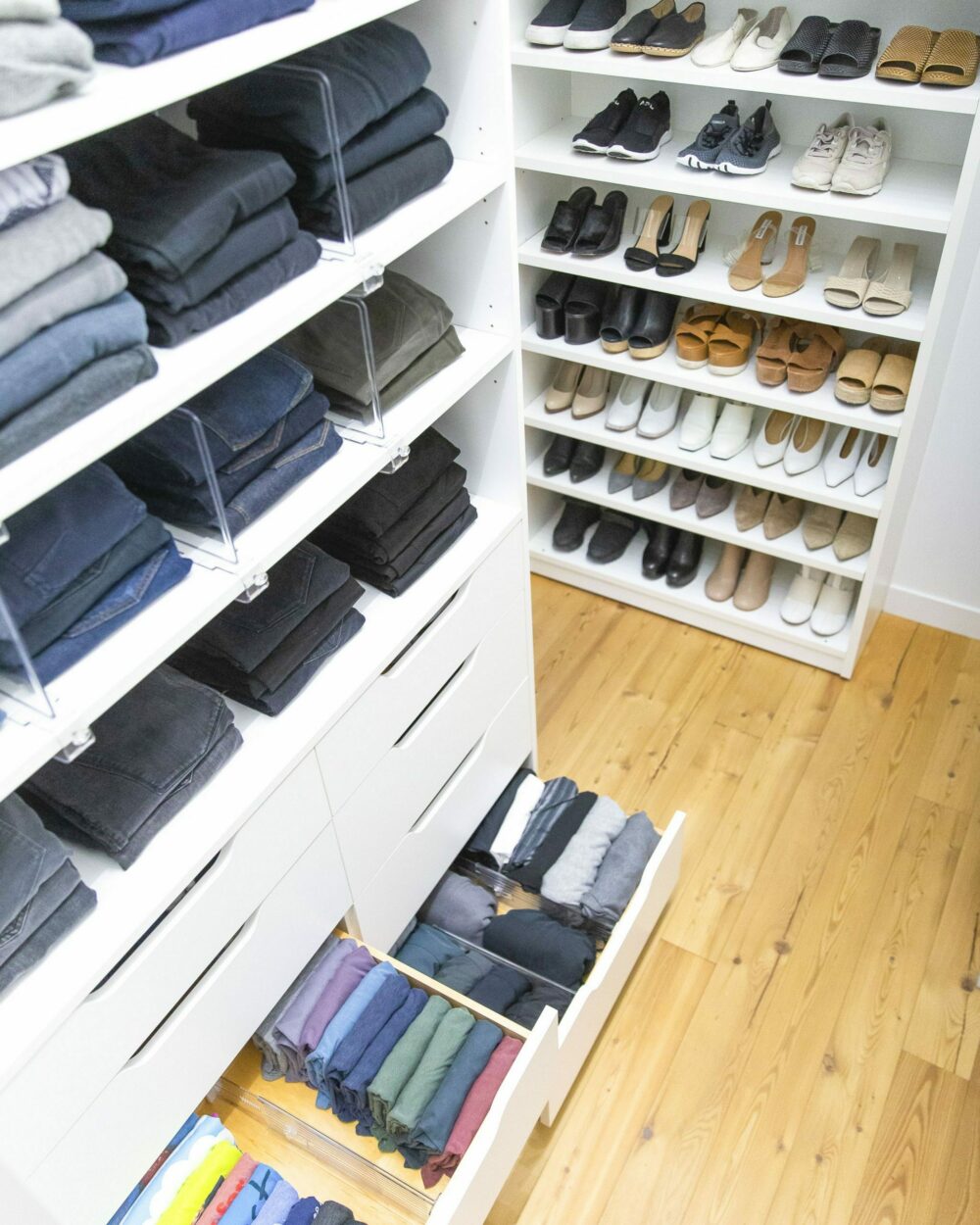 Storage Solutions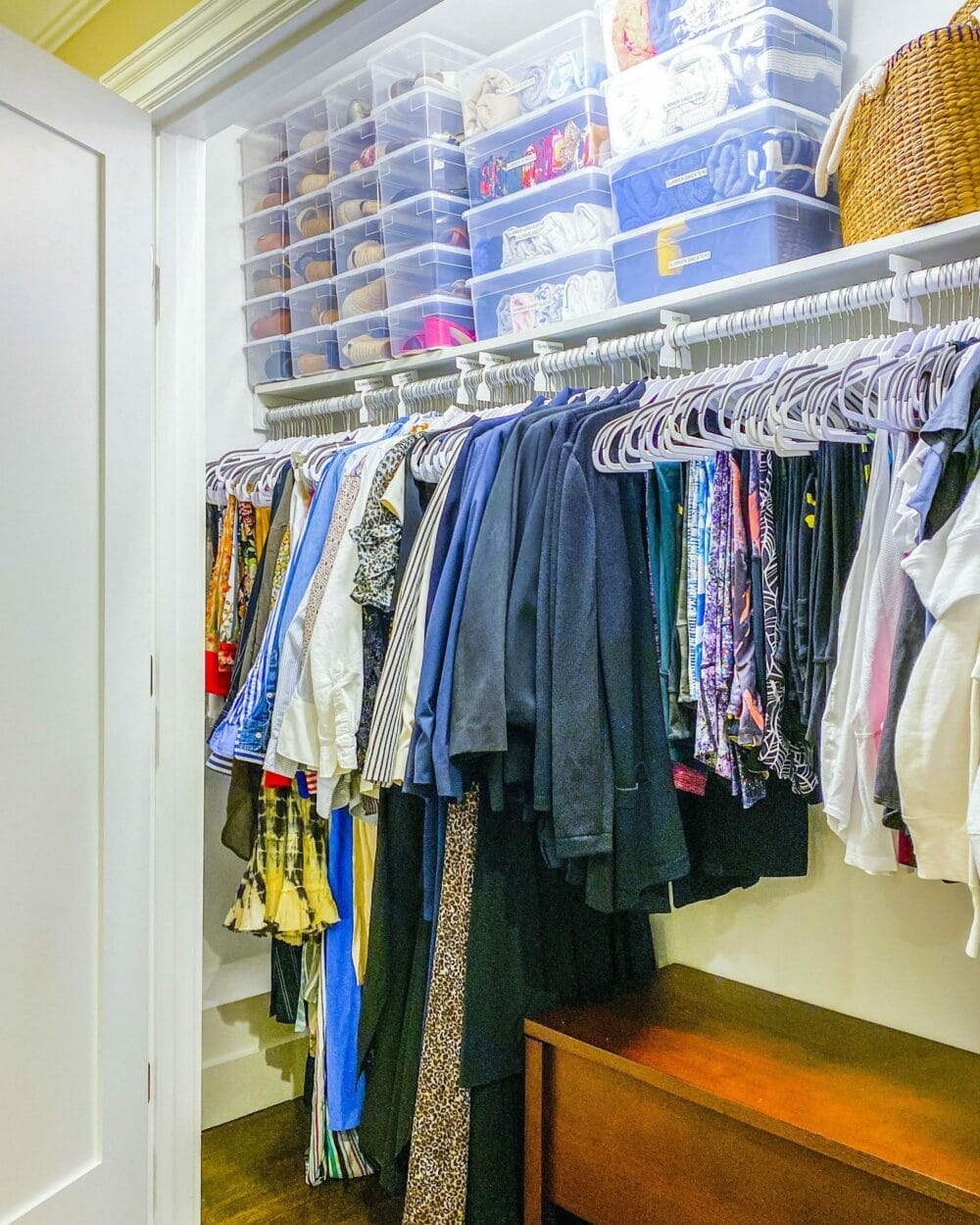 Store off-season items in bins with lids so that you can stack the bins on shelves! We love using The Container Store's clear storage boxes that come in a variety of shapes and sizes.
Be sure these containers aren't airtight, because good air circulation will help protect your clothes. Avoid storing clothing in cardboard boxes because they can break down and attract dust and insects.
Store off-season clothing beneath staircases, in extra closets, under the bed, or even in your main closet (outside of prime real estate) if you have space. Keeping off-season items in a climate-controlled area will help avoid mold, mildew, or insects – often found in places like your garage or attic.
Seasonal Edit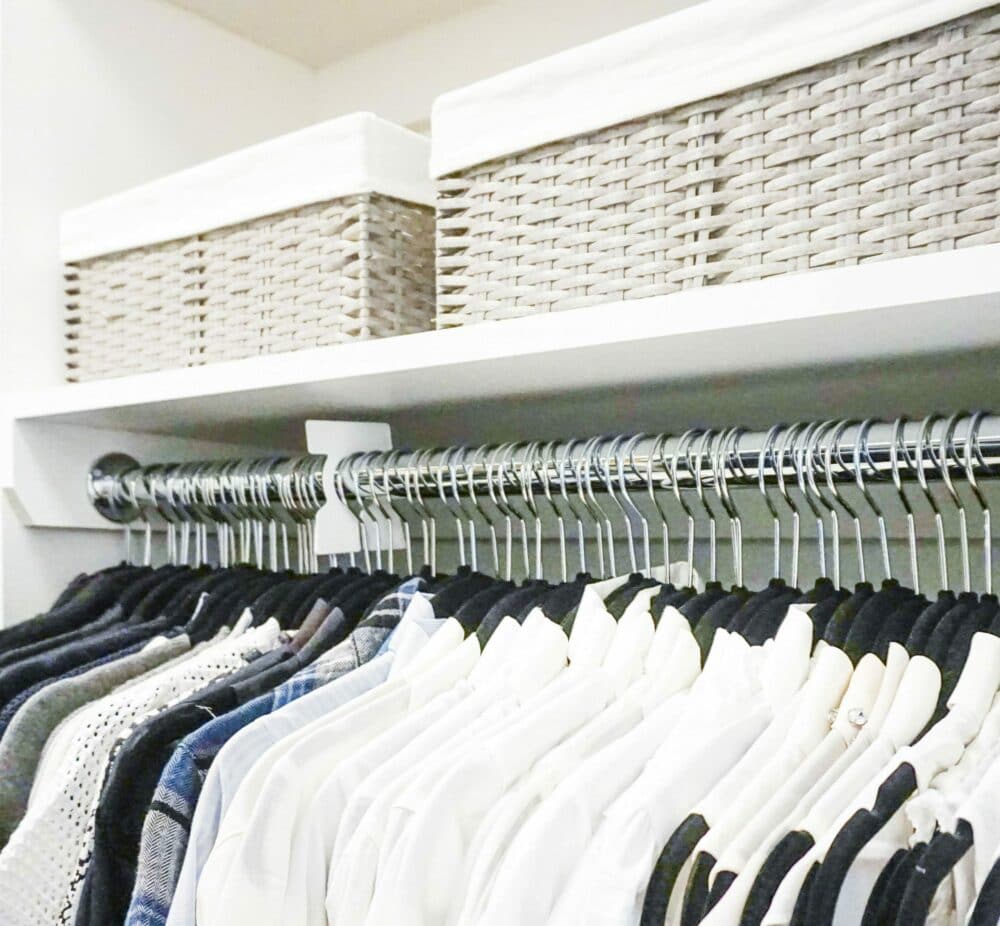 Repeat this process twice a year! Your seasonal swap is the perfect opportunity to evaluate which items you're wearing, and which you're not.
Before putting items into bins for next season, touch each and every single item you're putting away to make sure it is still an item you love, an item that still fits or an item that you plan to use the next year.
If you answered "no" to any of those questions, edit your wardrobe down to the items you use and love – and consider donating what's left.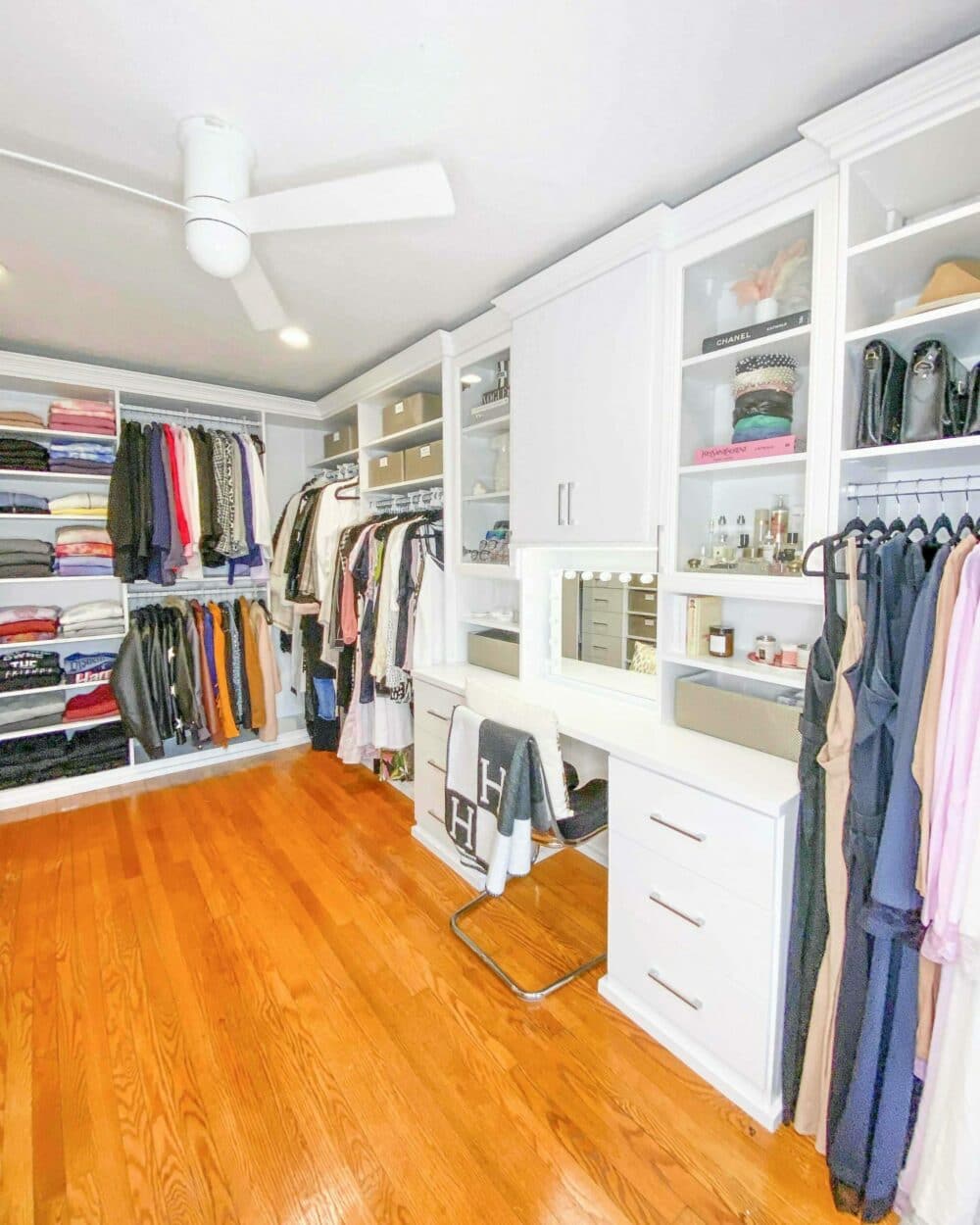 If you need some extra help but aren't sure where to start, reach out to Horderly to schedule a consultation for in-home or virtual organizing.
For more information on all things Horderly – including lots of great tips, tricks, and other #HorderlyHabits – check out our blog or reach out for more information!
This content is independently curated by Horderly and may earn us a commission.