How to Organize Your Kids' Toys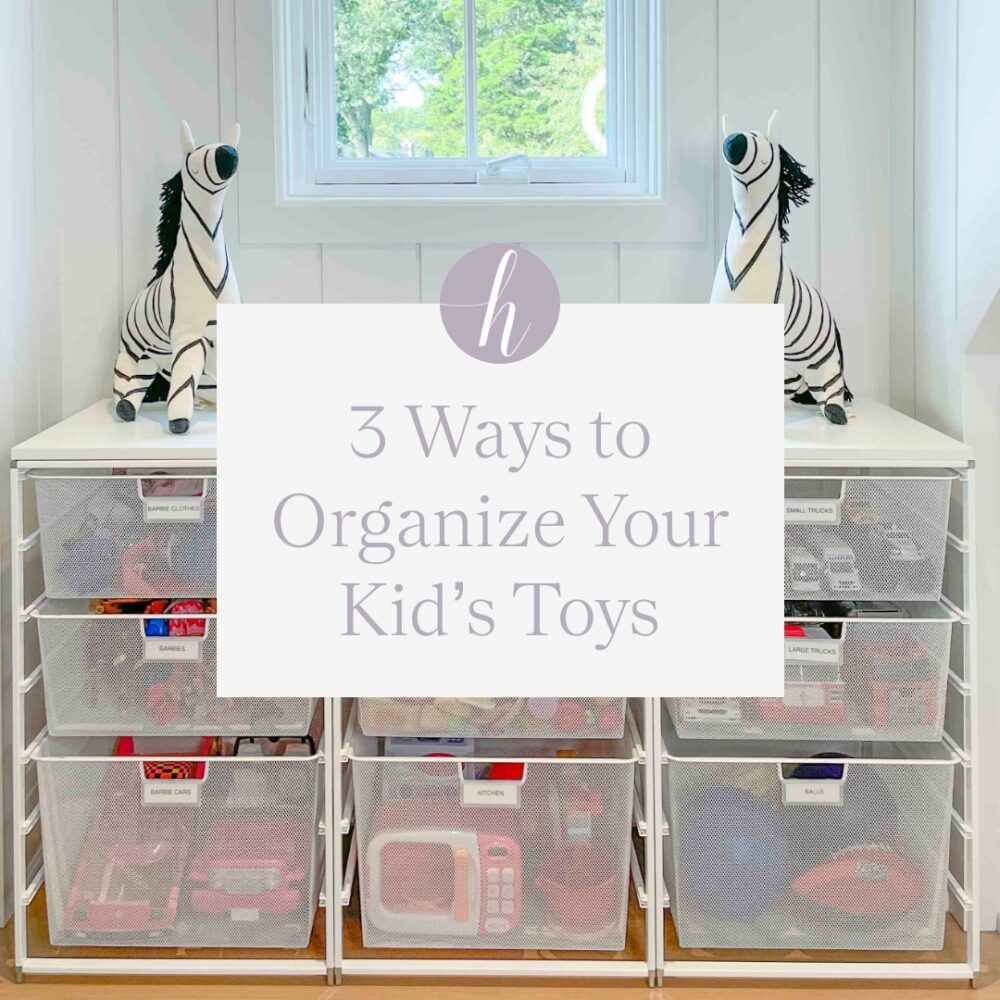 Over the years, kids' toys seem to pile up! At Horderly, our main goal is to create functional organizing systems for our clients that benefit their daily lives.
When it comes to kids' toys, there are a few strategic ways to organize items that will make both playtime and cleanup so much easier!
Here are Horderly's favorite storage systems for toys:
Drawers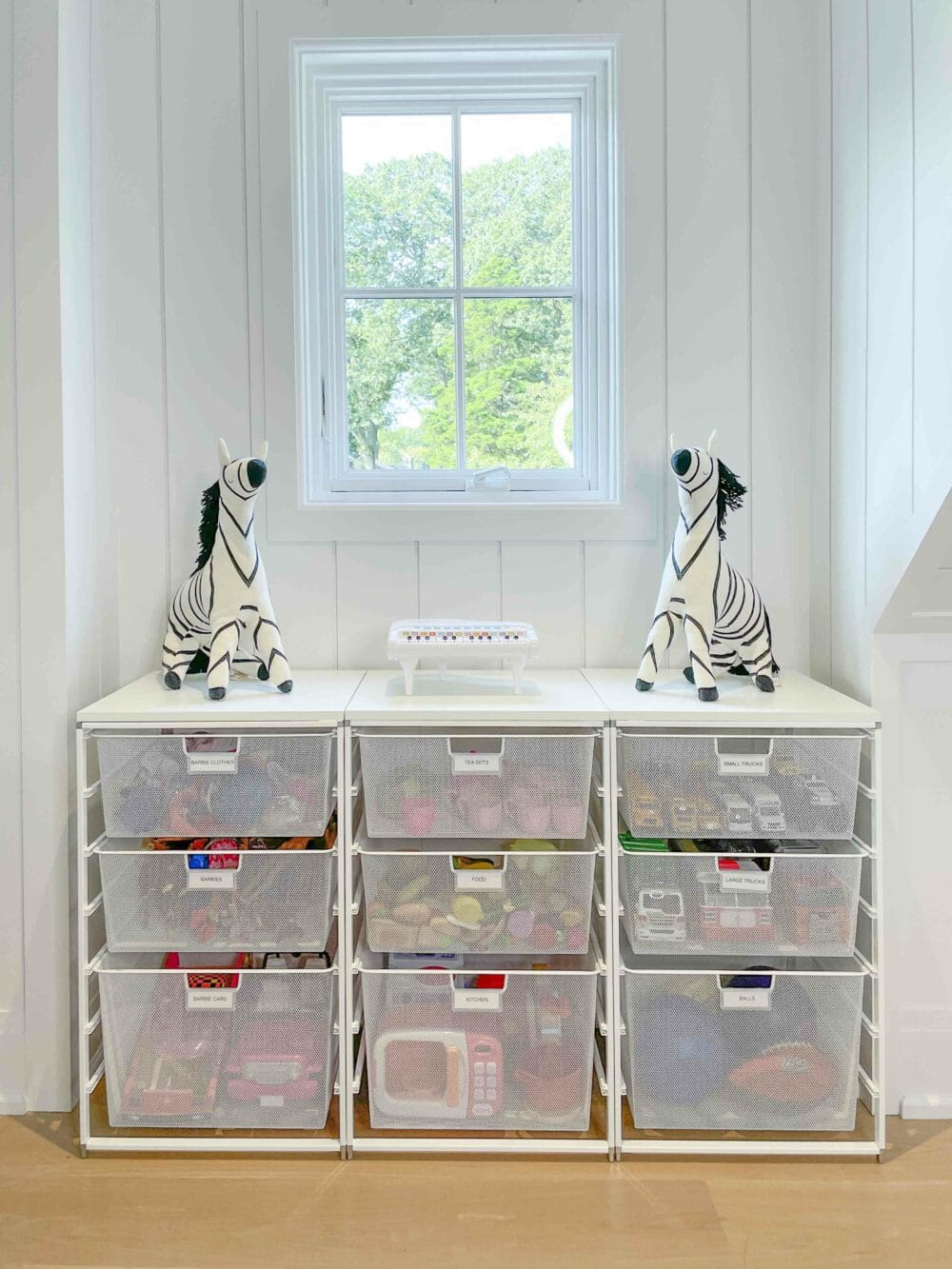 Stackable drawers help maximize vertical space, and the pullout drawers make grabbing toys (and putting them away) so much easier! Use each drawer for a different category of toy, and label each drawer so that kids know where all of their toys belong. For children who can't read yet, use labels as a fun learning exercise! These drawers can connect to the frame, and the frame can be connected to the wall for extra safety precaution.
Cubby Systems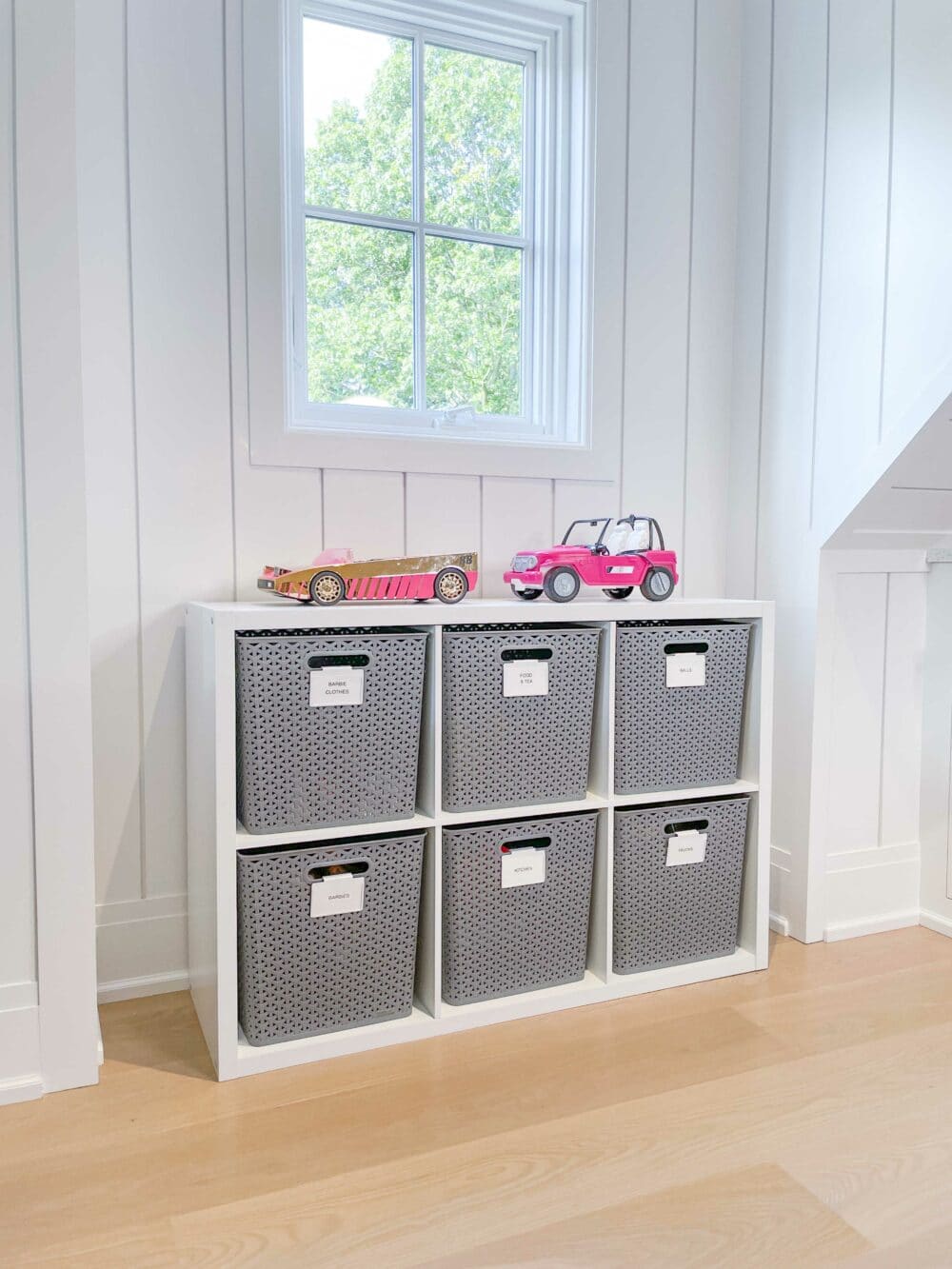 Cubby systems come in all different shapes and sizes to fit the specific dimensions you have available to store kids' toys. These cubbies can be stored side-by-side or stacked higher depending on your space.
These cubbies can live inside closets, or out in the open. If you're storing cubbies out in the open, get decorative bins to hide toys in plain sight. In closets, use clear bins to make finding toys much easier!
Open Shelving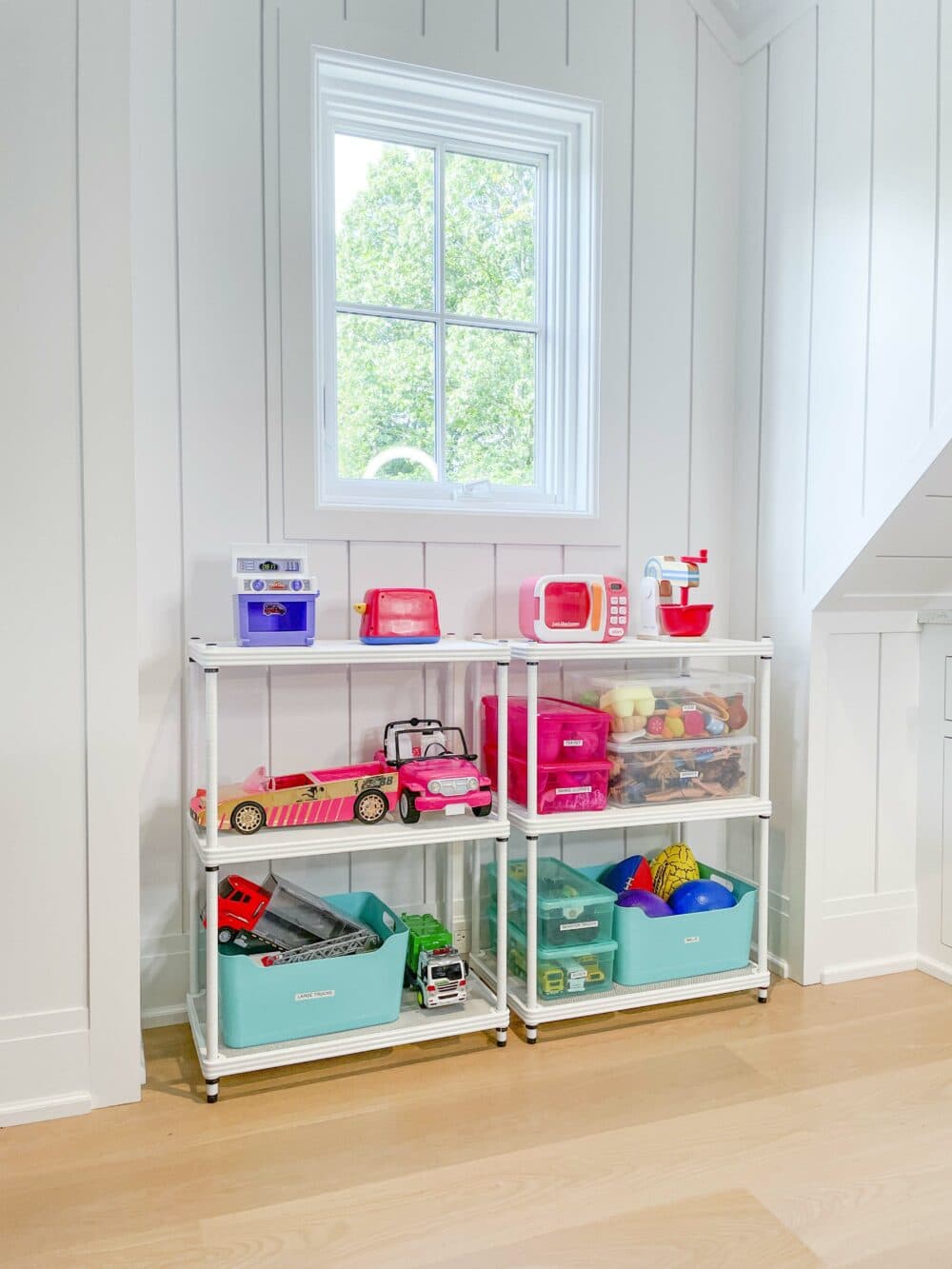 If you have built-in open shelving, or if you buy open shelves, mix and match by displaying larger toys, and putting smaller toys in baskets. This makes it super easy for kids to see everything they own all at one glance!
Horderly partnered with Real Simple to create fun, easy-to-follow organizing videos so you can try to DIY from home! Watch the video below for more tips and tricks on how to organize your kid's toys. 
If you need some extra help but aren't sure where to start, reach out to Horderly to schedule a consultation for in-home or virtual organizing.
For more information on all things Horderly – including lots of great tips, tricks, and other #HorderlyHabits – check out our blog or reach out for more information!
This content is independently curated by Horderly and may earn us a commission.