How to Organize Your Garage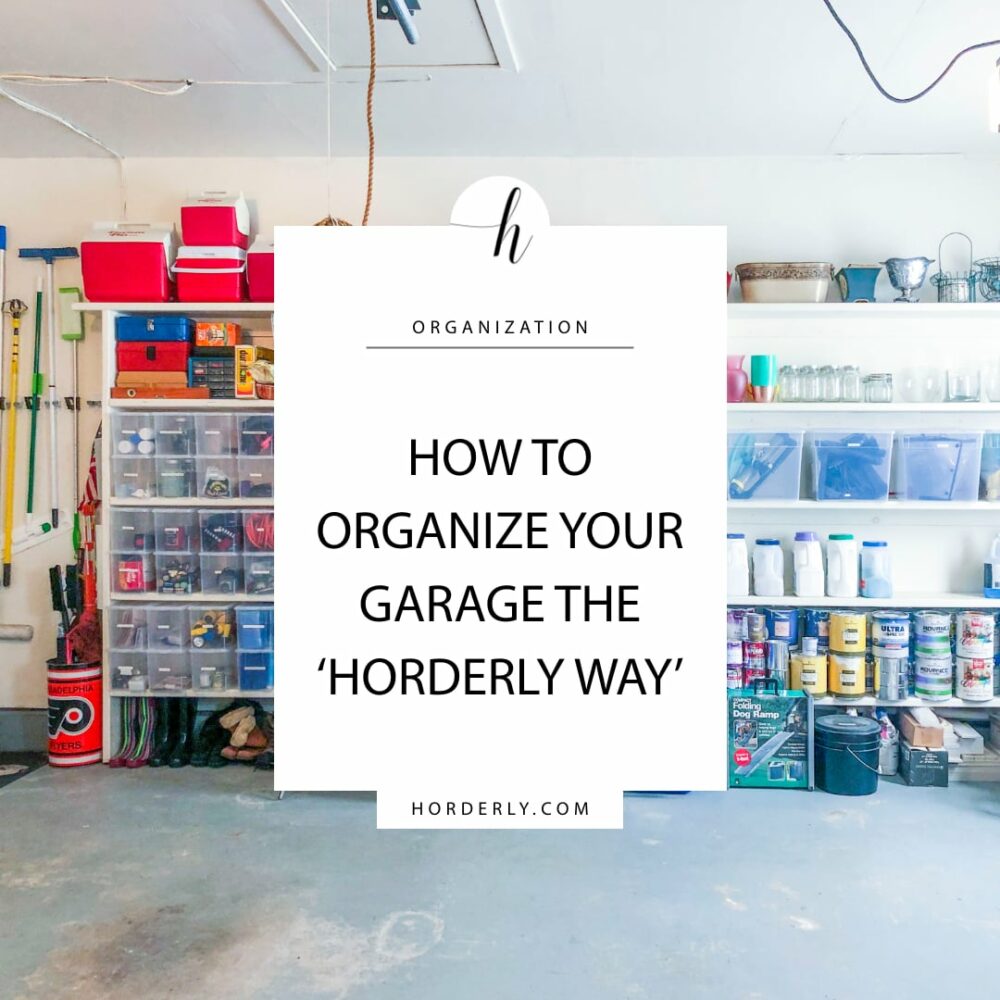 Organizing your garage can seem overwhelming, but you'd be surprised how many garage-specific systems are available to make your life so much easier!
The first step when organizing any room in your home is to declutter! Do a full pull-out of all the items in your garage. Tip: try to pick a nice day where you can really spread out and drag things into your driveway for extra space!
As you pull items out, create zones and put "likes with likes" when sorting items into categories. For example, put all home improvement items in one pile, sports gear in another pile and gardening items in another.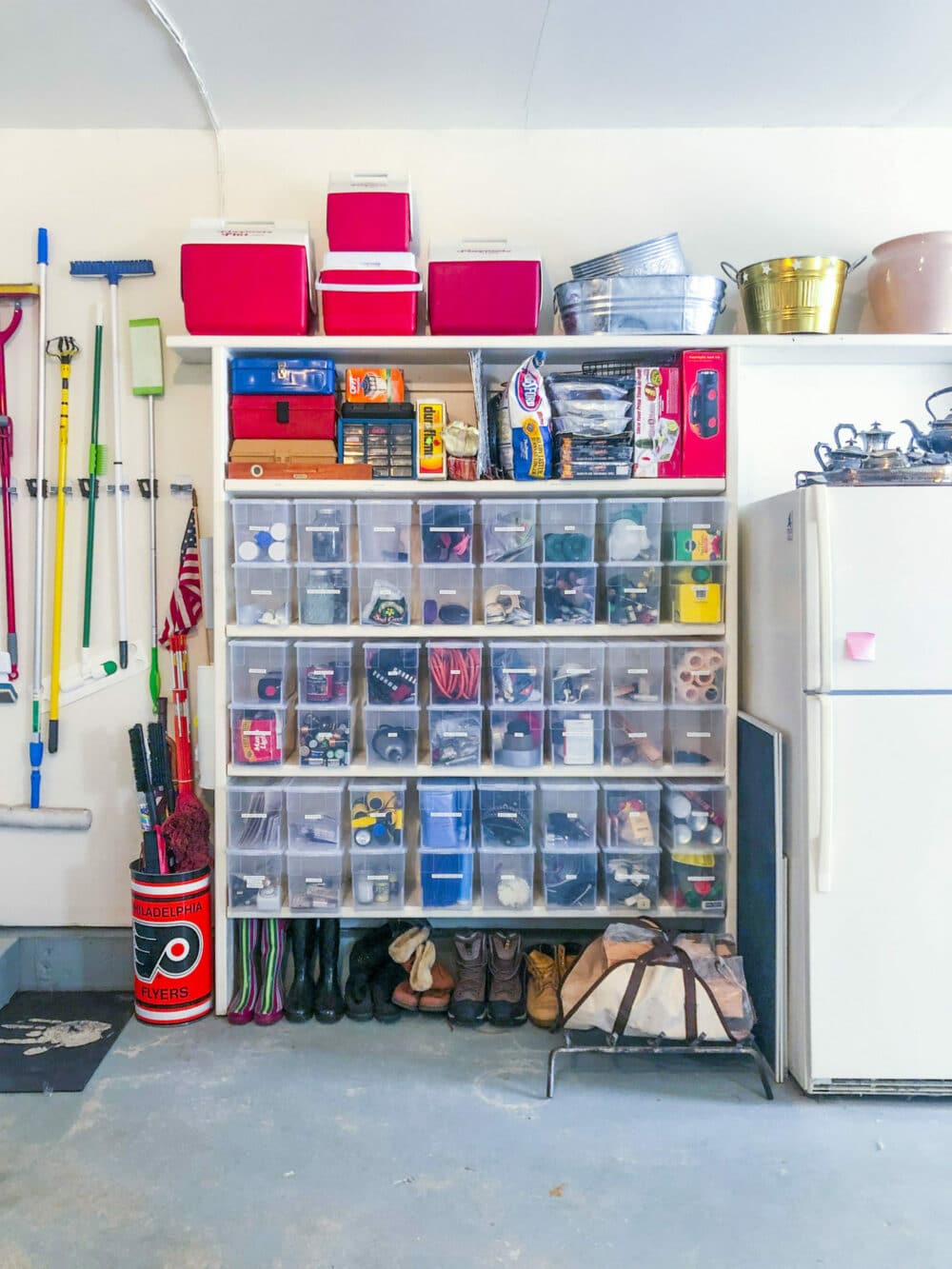 Once all items are pulled out of your garage and sorted into piles, decide which items you'd like to keep, and what can be tossed or donated. This process is called "editing."
After editing, it's time to strategize the placement of items in your garage. Keep in mind if there will be a car parked in the garage (or not) and consider what items need to be closer to the garage door rather than the door leading into the house. Also note any interference of the garage door being open or shut, if you're placing items near the ceiling of the garage doors.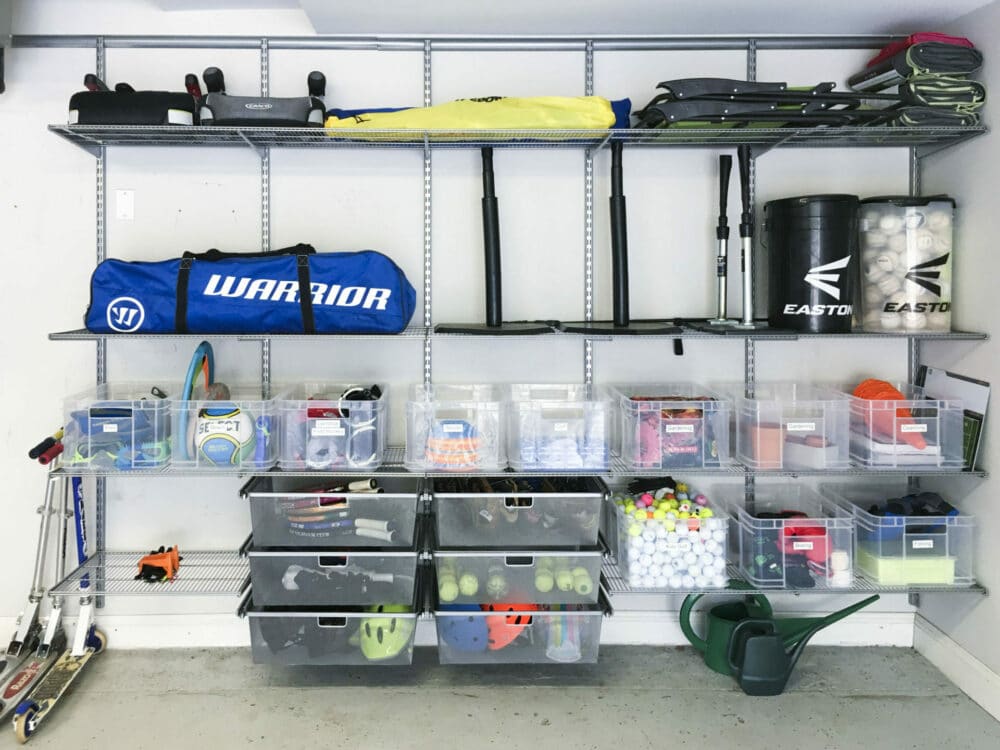 If your garage needs a pick-me-up or additional storage solutions added to the ceiling or walls, consider these Horderly-favorites:
The Container Store's Elfa System is great to custom-design any space. They even have a Garage Storage Solutions page on their website with all of their custom storage options for any garage.
Metro Shelves are a great option for renters or people who don't want to drill into a wall. Metro Shelves come in a variety of sizes and colors to fit your space perfectly. Shelving maximizes vertical space and keeps items off the floor, which is always a Horderly goal!
Once your shelving systems are put in place, remember that containment is key! Implementing bins on shelving units is especially helpful to create a proper home for all items. Use Weathertight Bins for larger items or items that need to be protected from seasonal temperatures. Use open bins or Commercial Crates for easy access to items you're grabbing often.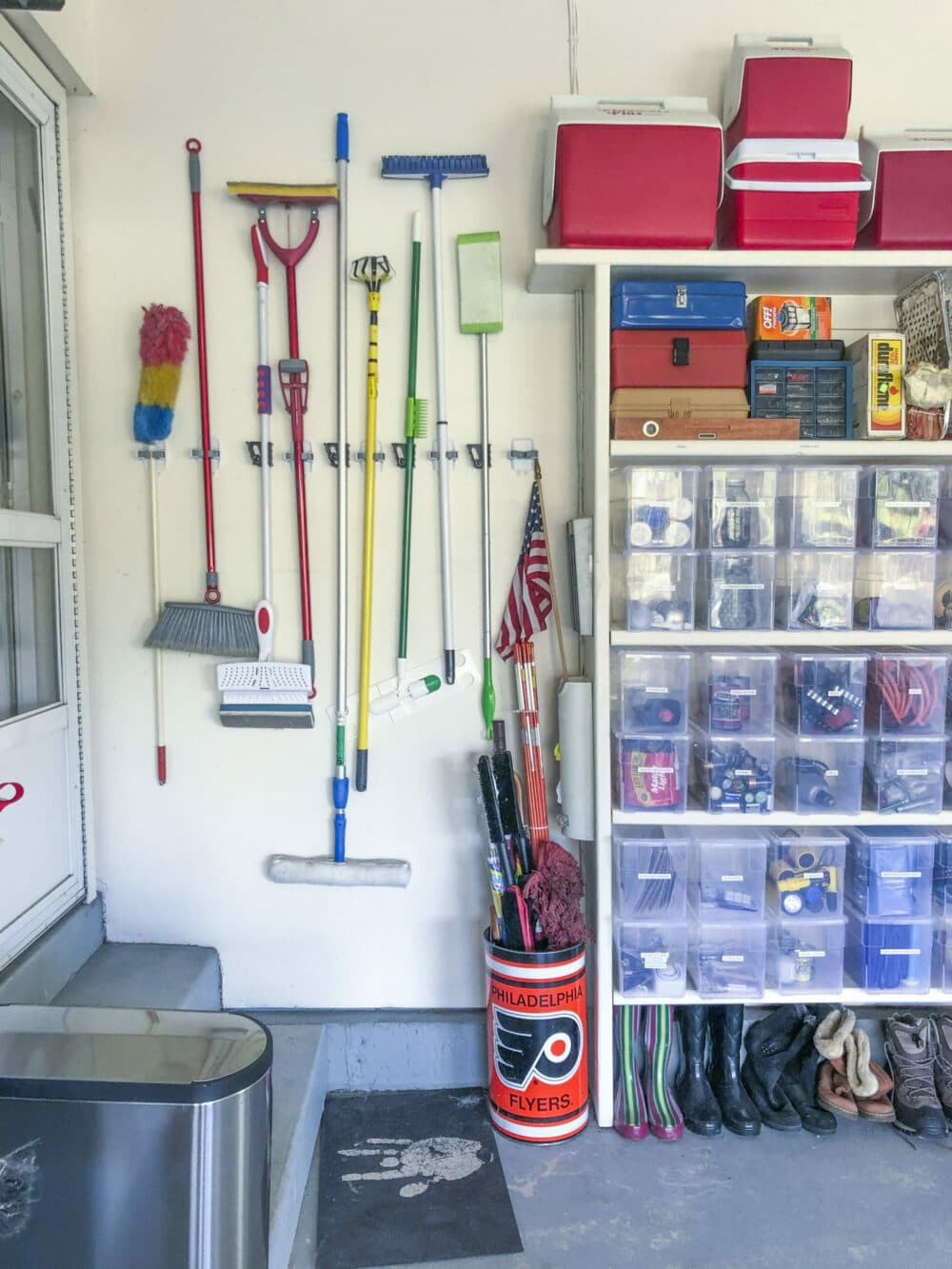 For the soccer mom or sports-fanatics, make sure you have systems in place that make storage for sports gear super easy – we love when kids can grab and put away their own things! Here are some great ideas for sports-specific storage:
This Heavy-Duty Golf Storage unit is a one-stop-shop for all golf clubs, bags and accessories. This unit includes three shoe shelves, a catchall bin for golf balls, four accessory hooks for caps or gloves plus space for two full golf bags.
This Heavy-Duty Sports Storage Rack is great for giving your kids responsibility when taking out or putting away sports equipment or toys. This set includes two wire-grid bins: a lower basket for soccer balls or basketballs and an upper basket for baseballs or golf balls. The removable dividers and a plastic bottom liner lets you customize storage. Four removable hooks give you a landing spot for bags, caps or jackets.
For bikers, use a Ceiling-Mount Bike Lift or a wall-mounted Utility Bike Rack to get bikes off the floor and out of the way. If you need a less permanent solution, consider this Two-Bike Gravity Stand that lets you store one bike on top of another, maximizing ceiling height.
Use a Storage Barrel or Rolling Storage Bin to contain balls or smaller toys. These Ball Claw and Football Claw wall-mounted accessories help get bouncy balls off the floor and easily contained on the wall.
For those of you who partake in more extreme sports, use this Double Ski Storage Hanger or Store Your Board Trifecta Rack for skiing, snowboarding or skateboarding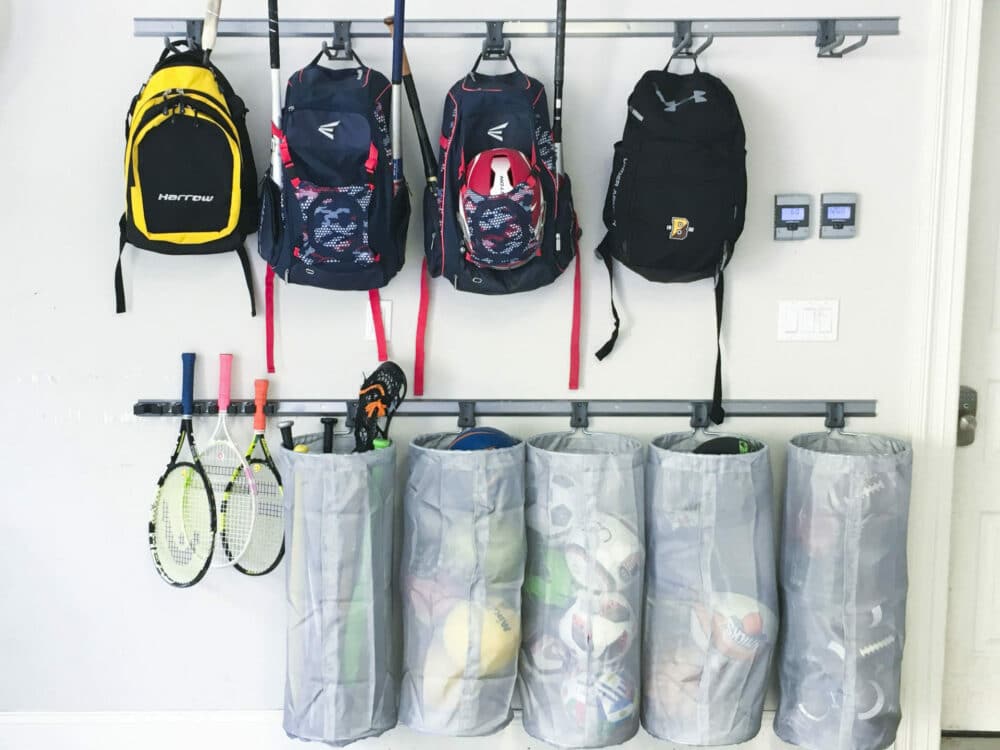 Once you have completed the pull-out, sort, edit and have strategized placement and implemented products, it's time to label!
Labeling items or shelves will help you and your family maintain your new organizational systems and ensure items always make their way back to their proper home.
For more information on all things Horderly – including lots of great tips, tricks and other #HorderlyHabits – check out our blog or reach out for more information!
Each product is independently selected by Horderly. Items you buy through our links may earn us a commission.