How to Get Organized Working Remotely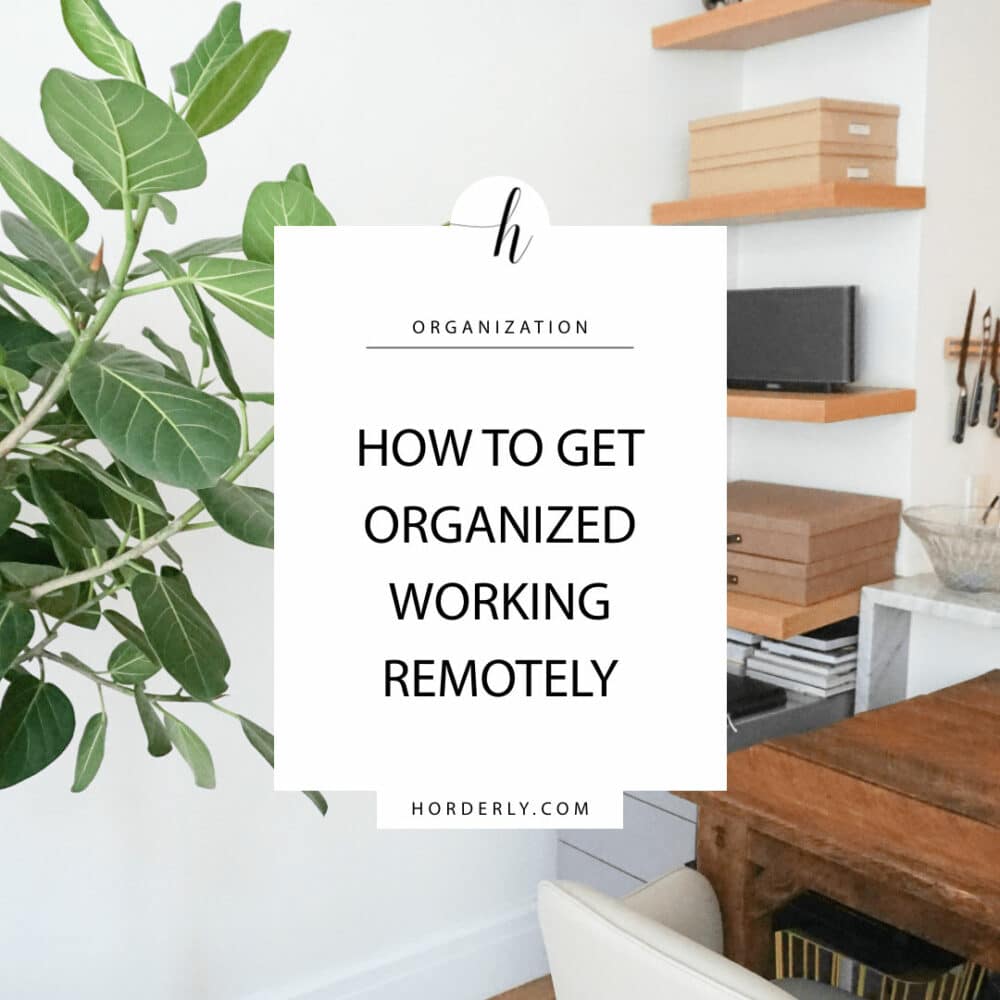 It's been over a year since the coronavirus pandemic struck, and many of us are still working from home. While working remotely has its benefits, it can also be extremely challenging – especially if you aren't organized!
Here are some helpful tips and tricks to organize your workspace to make working from home less stressful:
Purge Papers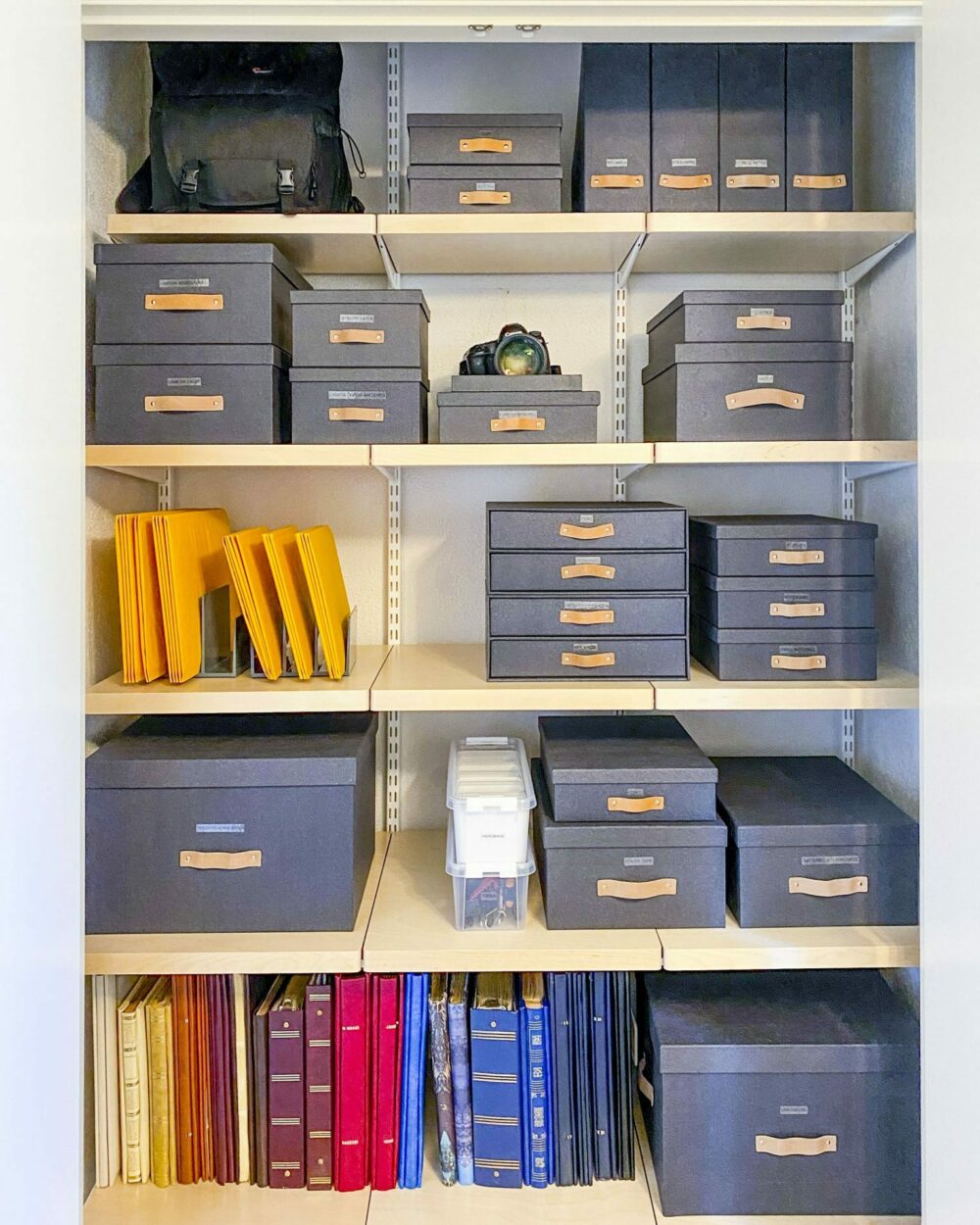 Do you find yourself drowning in papers? Papers can easily pile up quickly so it's important to know how to easily keep up with them!
The first step to purging paperwork is to commit time to sit down and get through it. It's not the most fun activity, and it definitely gets worse before it gets better, but once you're finished you will feel SO accomplished.
Commit to a set time period each day, or use a weekend to get through it all, depending on how much paperwork you have.
As you sort, make a pile of the papers you don't need that can be shredded, and create other piles of paperwork by category that you can file away.
Create A Filing System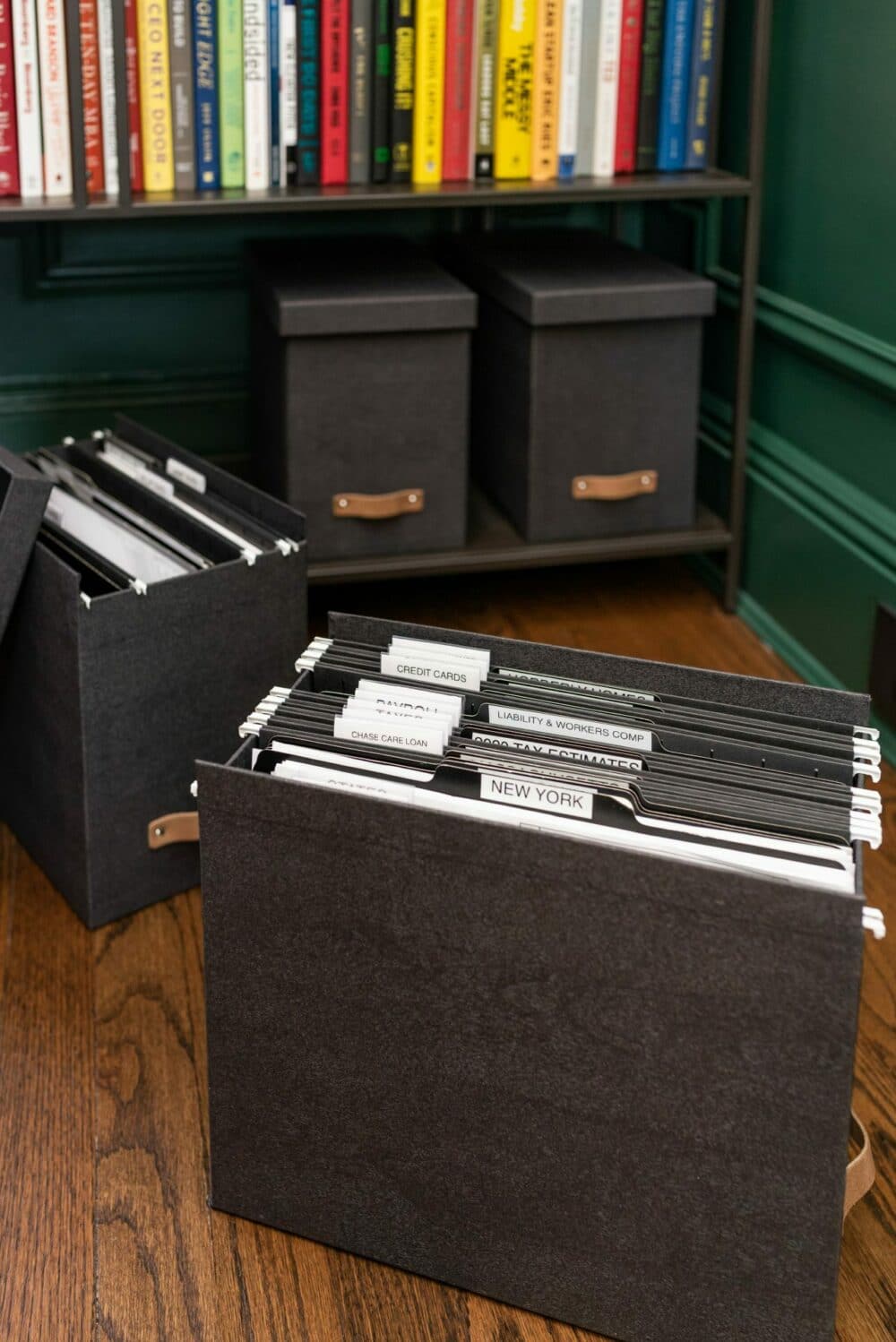 Filing systems are crucial when managing paperwork, especially if you have a growing family.
First, get a filing cabinet or a filing box to store the papers that you'll need to keep and get hanging file folders to sort papers into different folders by category.
Once your paperwork is sorted and filed away, don't forget to label each tab so you know exactly where to find your archived papers when you need them!
When new mail comes in, toss any junk mail directly into the trash and place papers that need your attention in a to-do folder on your desk. Then, depending on your schedule, set aside time once a day, or once a week to go through those to-do documents and file away one complete, so your to-do list never gets too big!
Organize Books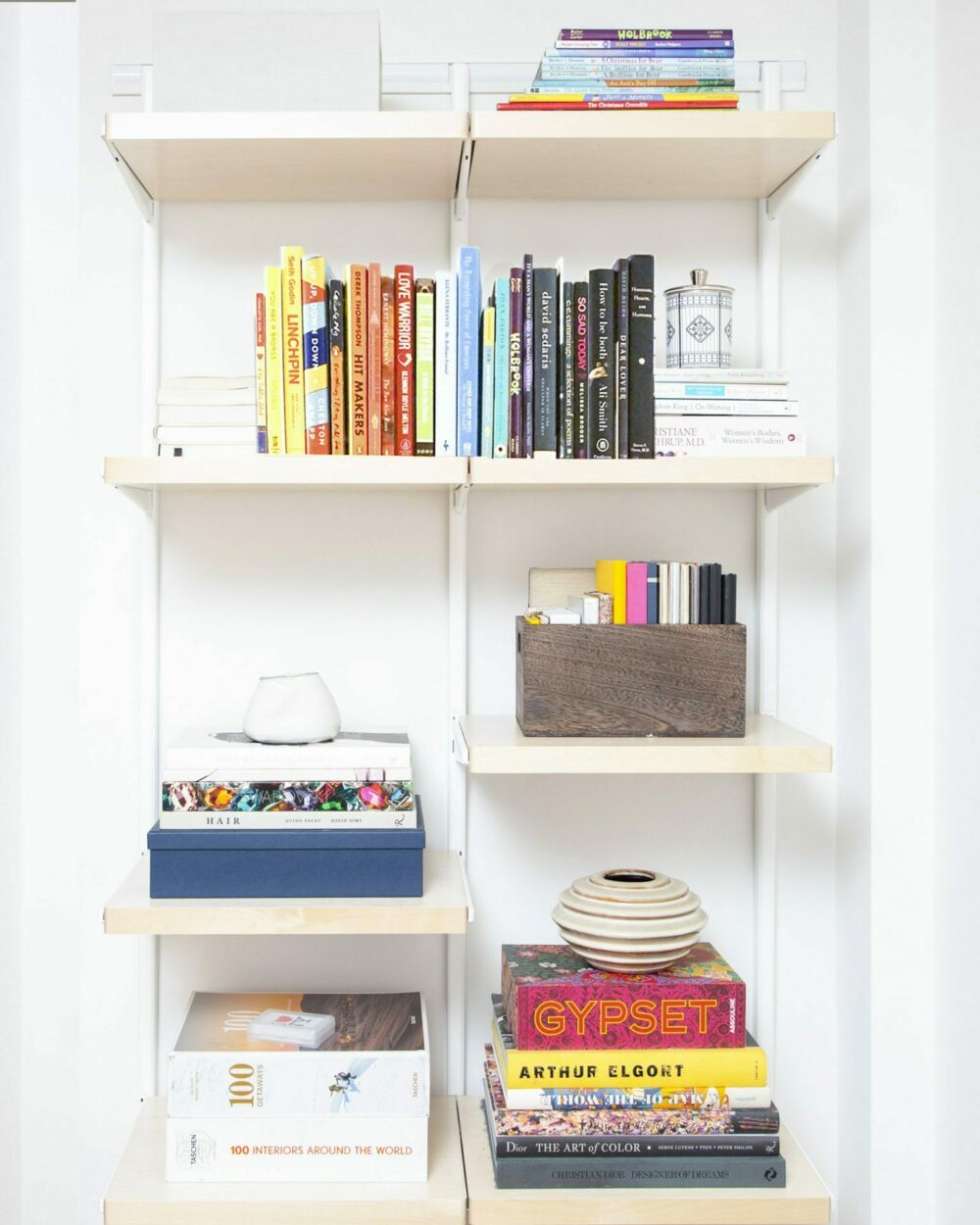 If your home office is filled with books, it's time to get them organized!
Books are dust collectors, so make sure you're going through all of your books and only keeping the ones you love or will refer back to in the future! This will also really give your office a facelift and promote a better work environment!
Sort your books by genre, or by color, so that accessing and displaying your collection is easier than ever!
Containment is Key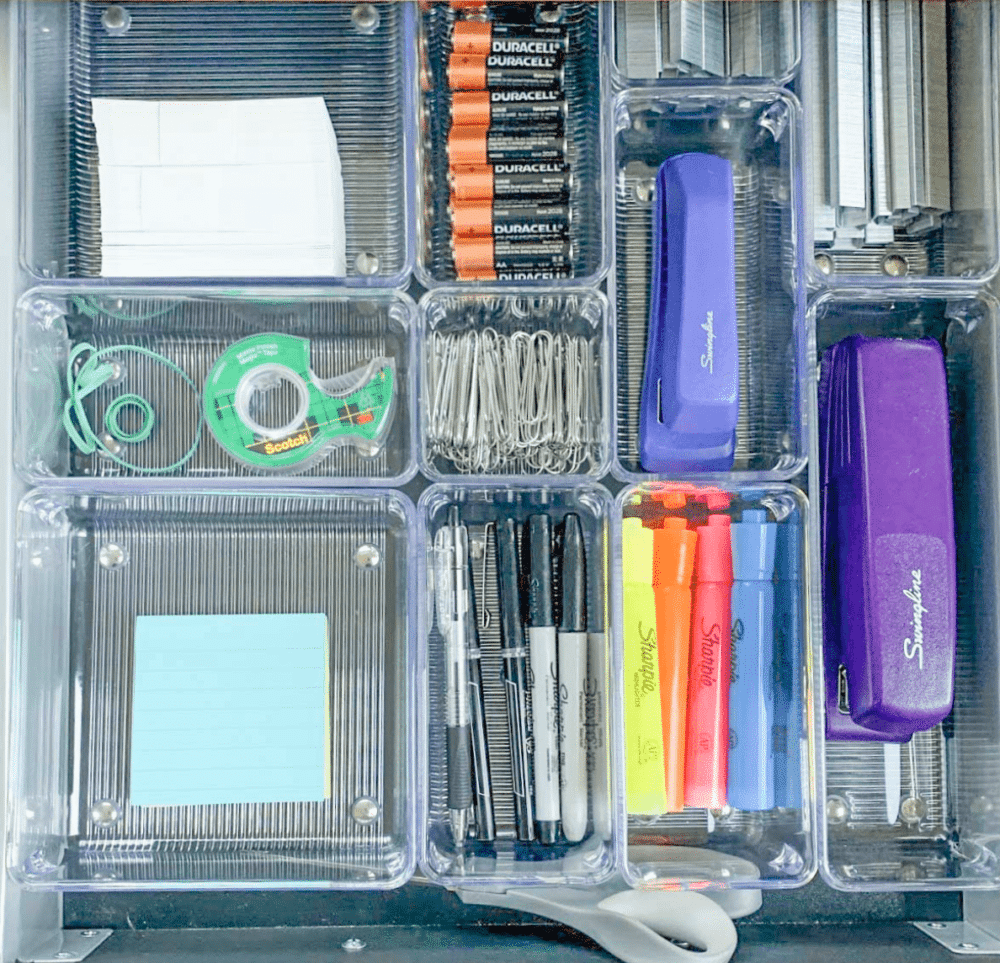 Containment is crucial to making sure that each item in your home office has a proper landing place.
Use clear bins inside cabinets or decorative bins on open shelving to contain electronics, office supplies, writing materials and other office items you'll need to access regularly.
Inside desk drawers, use drawer organizers to sort smaller supplies like writing tools, paper clips, staplers, chargers and more.
Once everything is contained, don't forget to label!
Label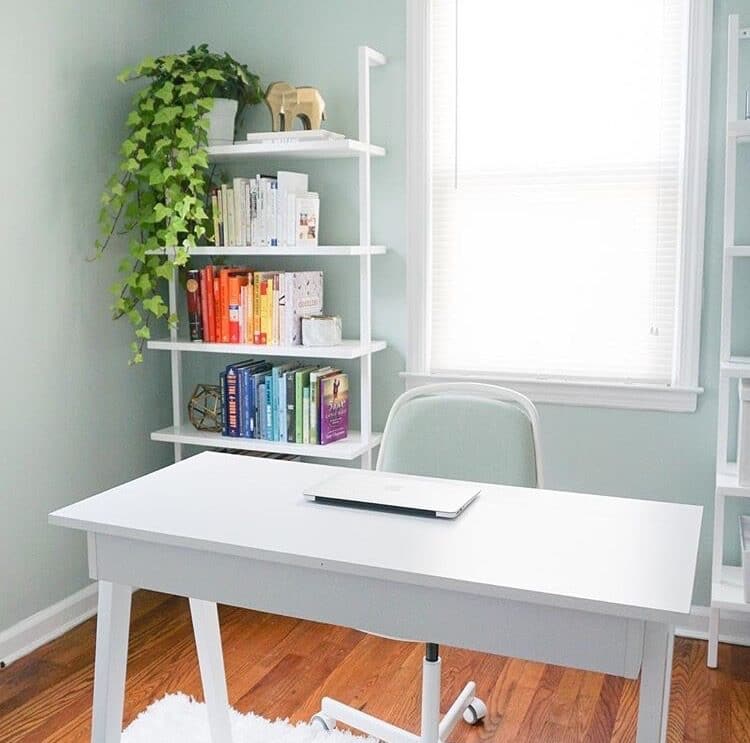 Labeling is so important to ensure that all members of your household can find what they're looking for – and put items back in the correct place once they're finished using each product.
Labeling is great for all areas of the home, but at your workspace, make sure you're labeling any bins that hold office supplies, the insides of drawers and tabs on file folders.
At Horderly, our go-to label maker is Brother's P-Touch CUBE Plus label maker. The P-touch CUBE Plus label maker features Bluetooth wireless technology that allows you to print labels from your smartphone, tablet or laptop. The customizable labels are created using an easy-to-use app so you can design labels in a variety of sizes, colors and fonts -– you can even add borders to elevate the design. You can also select from a wide assortment of pre-designed templates along with new templates to help make your labels and products stand out. We love getting creative with our labels!
For more tips and tricks on perfecting your office space, check out our recent post on organizing your desk, and get a sneak peek into the Horderly headquarters home office in Jamie and Fillip's newly renovated home!
For more information on all things Horderly – including lots of great tips, tricks and other #HorderlyHabits – check out our blog or reach out for more information!
This content is independently curated by Horderly and may earn us a commission. Horderly has an existing partnership with Brother.