7 Best Products to Organize Your Nursery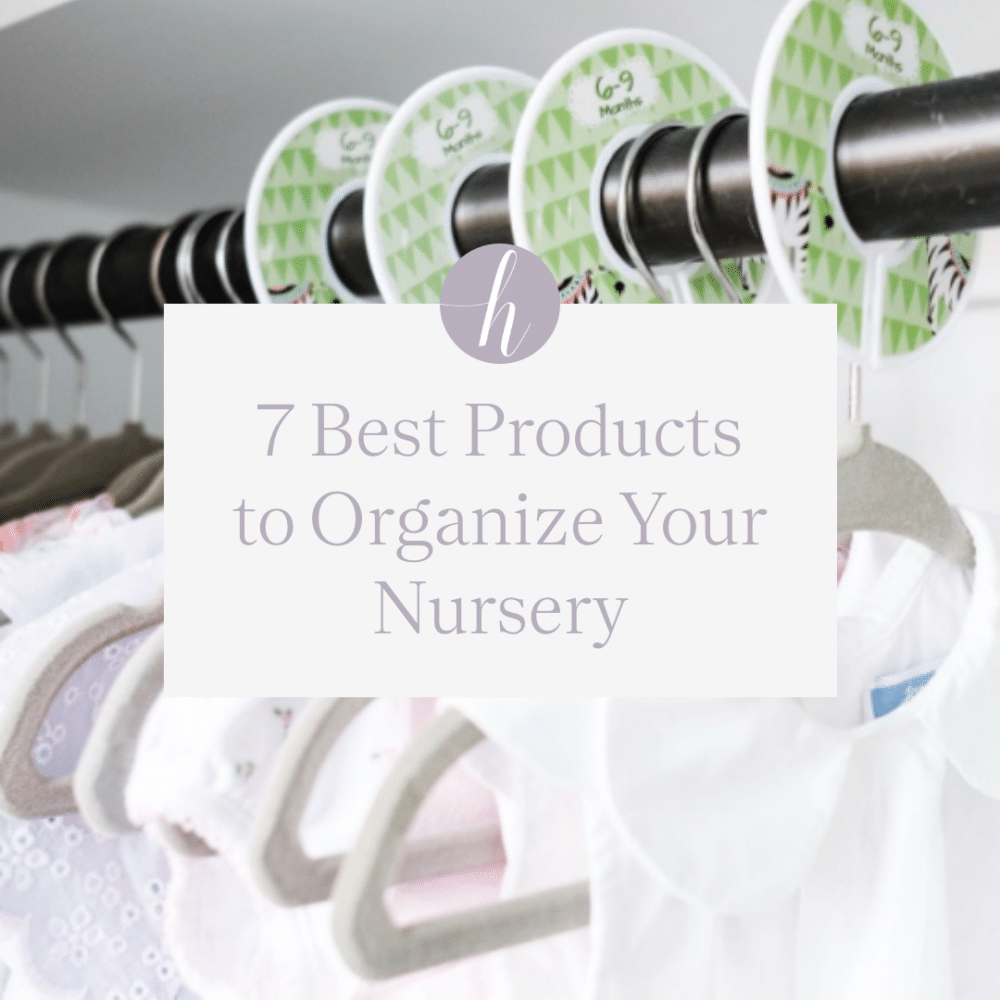 Getting baby's nursery organized is certainly a strategic effort. However, with the help of these organizing products, you can make baby's room more functional (and beautiful!).
Here are some of Horderly's favorite products to get baby's room organized:
Kid's Non-Slip Hangers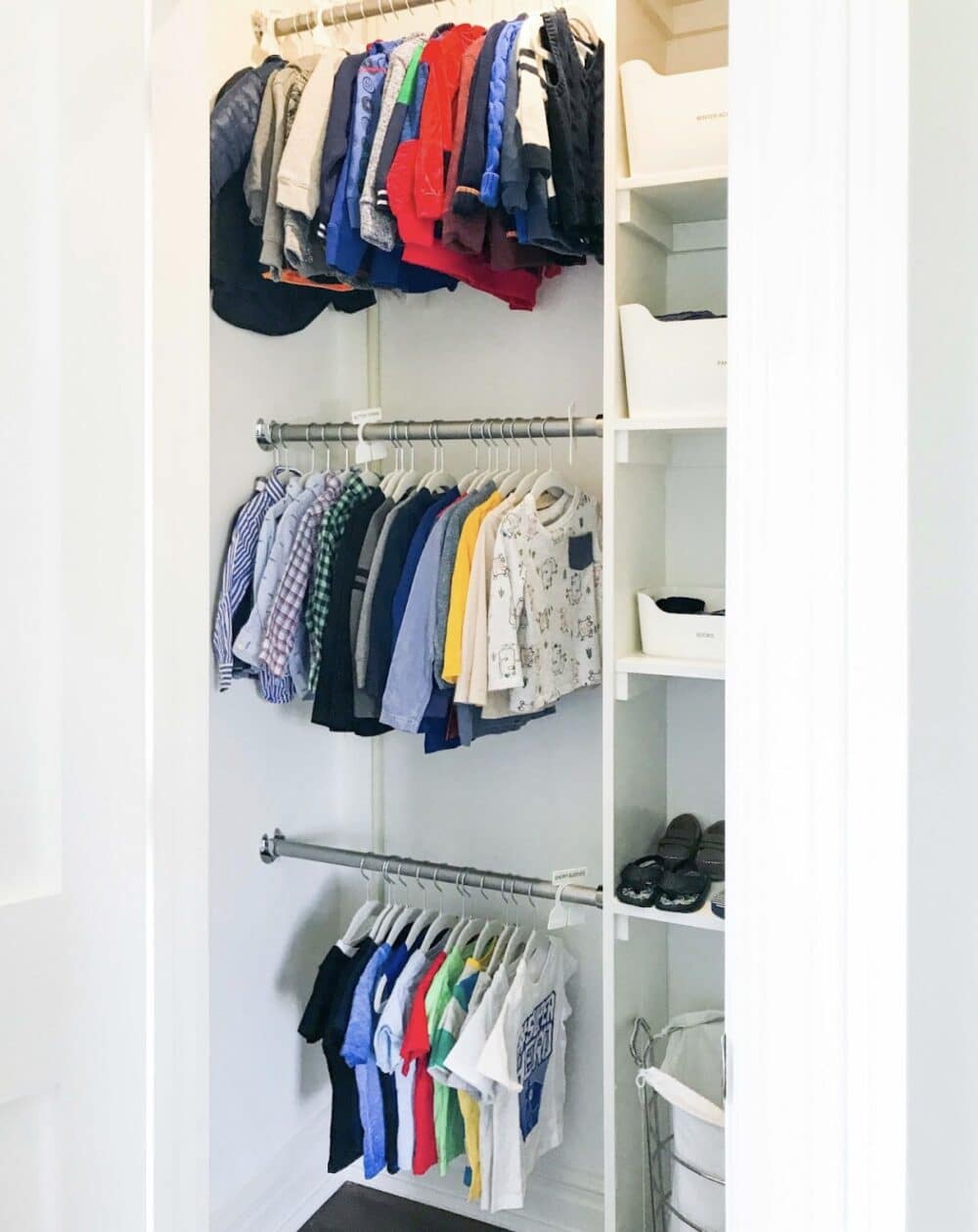 These non-slip hangers are great for making sure baby's clothes stay on the hanger and don't end up on the closet floor. These come in a variety of colors, allowing you to match the hanger to your nursery color palette.
Drawer Dividers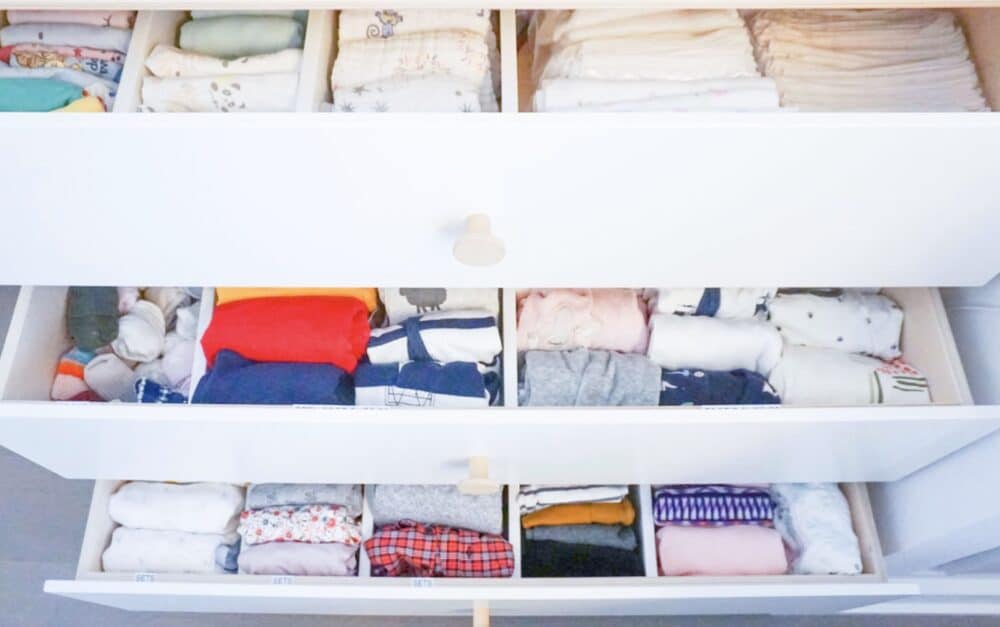 Use drawer dividers to separate different types of clothes in baby's dresser drawers. This makes it easy to grab-and-go when changing baby, and it's super helpful when putting clothes away – so you, or your partner or housekeeper, will know exactly where baby's belongings live.
Drawer Organizers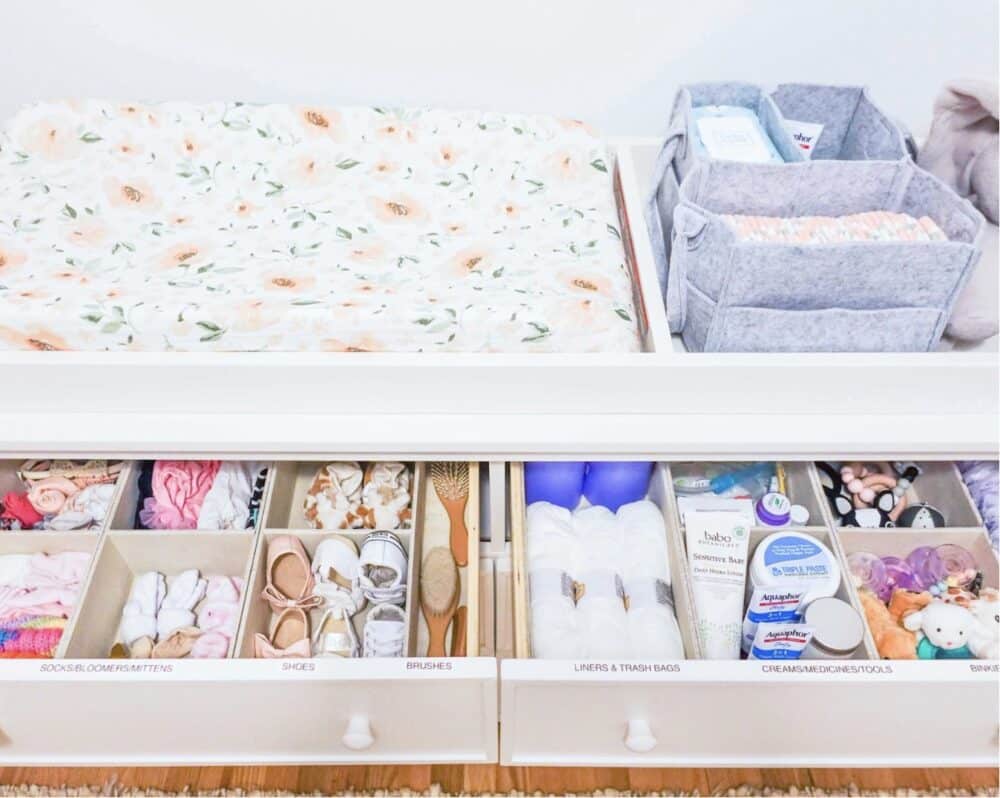 Drawer organizers are great to have in the top drawer of your changing table to separate and contain baby's accessories and cleaning supplies. Use drawer organizers to separate items like pacifiers, wipes, creams and other baby items that you need at your fingertips.
Rod Dividers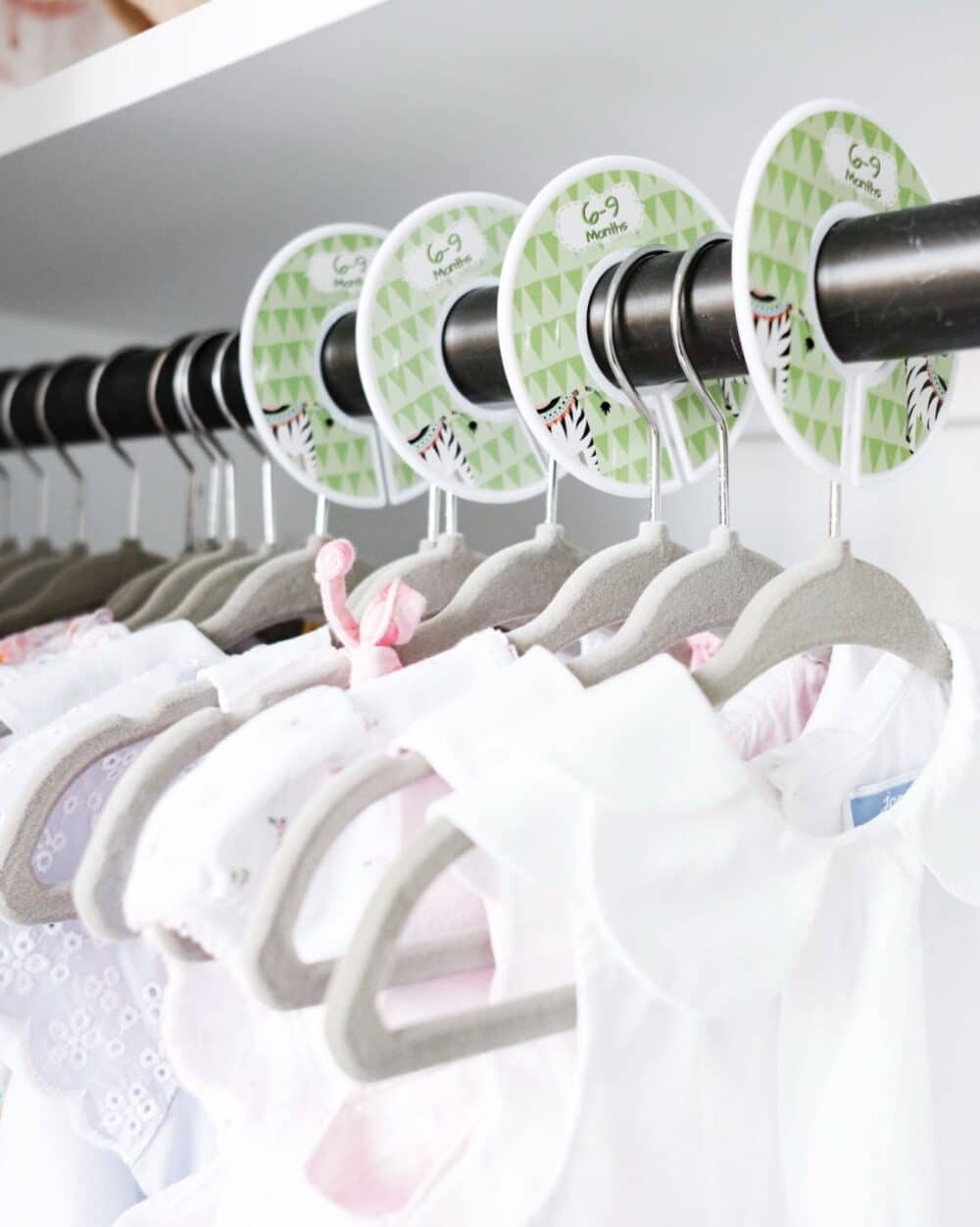 Use rod dividers in baby's closet to separate clothing by type, and even by size! Label each rod divider to keep track of clothes baby is currently wearing, or clothes that baby can grow into.
Elfa Systems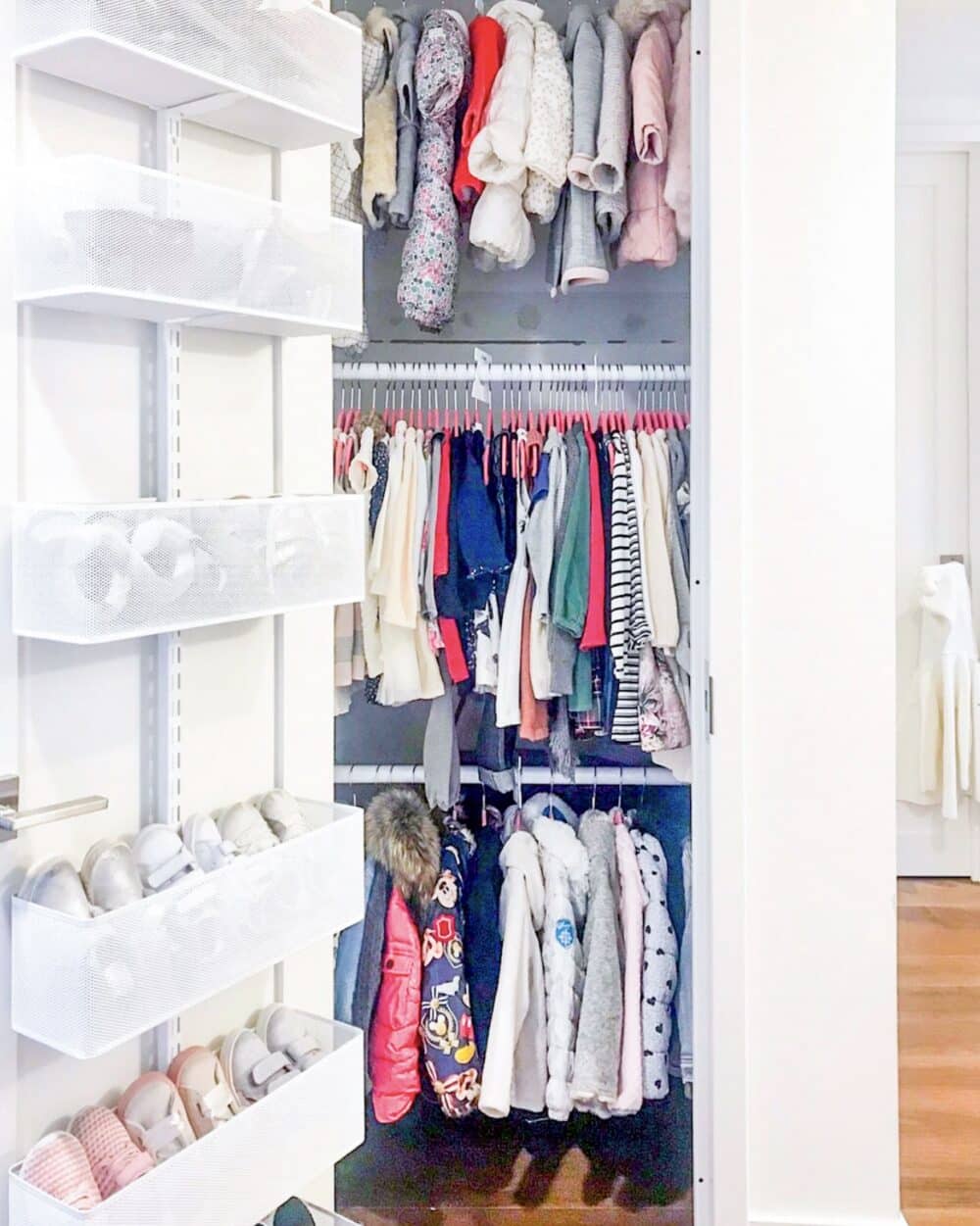 The Container Store's Elfa systems are great to add additional storage in baby's nursery or playroom. The Elfa system can be completely customized to fit your space and create a custom closet system or even on the back of a door!
Laundry Hamper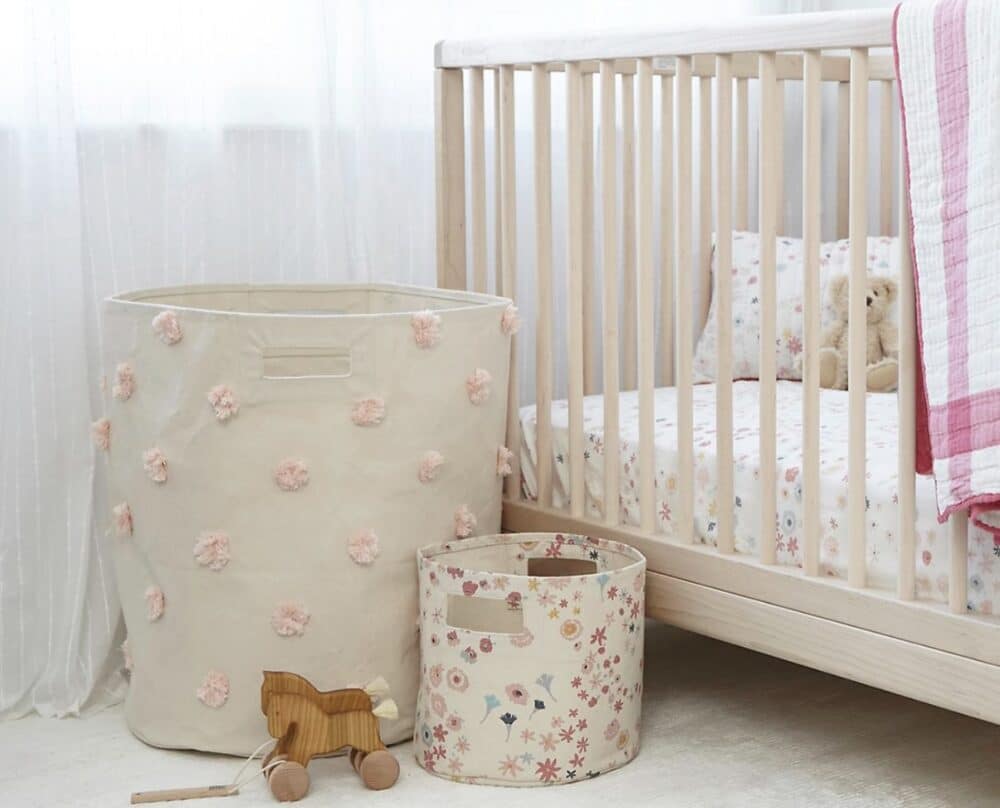 It's inevitable that baby is going to go through a lot of clothes during the early months and years, so it's important to have a laundry hamper easily accessible to throw baby's dirty clothes in. We love this Pehr hamper because it's cute, functional, and kid-friendly – it also comes in a variety of colors.
Floating Bookshelves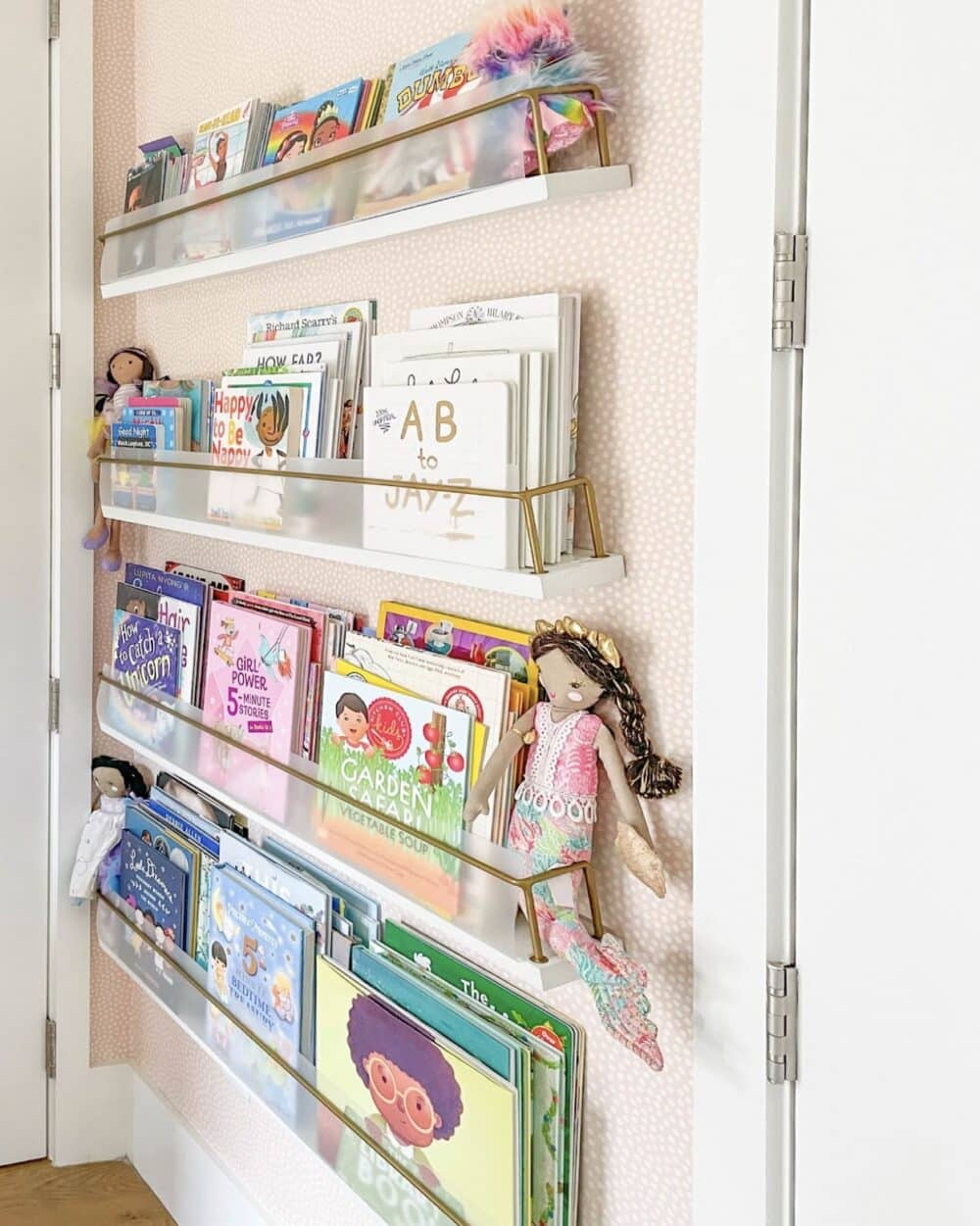 These acrylic floating shelves are great for layering art, or even books for baby! The sleek, clear design allows the items you're displaying to become the art.
If you need some extra help but aren't sure where to start, reach out to Horderly to schedule an in-home or virtual organizing session.
For more information on all things Horderly – including lots of great tips, tricks, and other #HorderlyHabits – check out our blog or reach out for more information!
This content is independently curated by Horderly and may earn us a commission.