6 Organizing Products That Will Transform Your Bathroom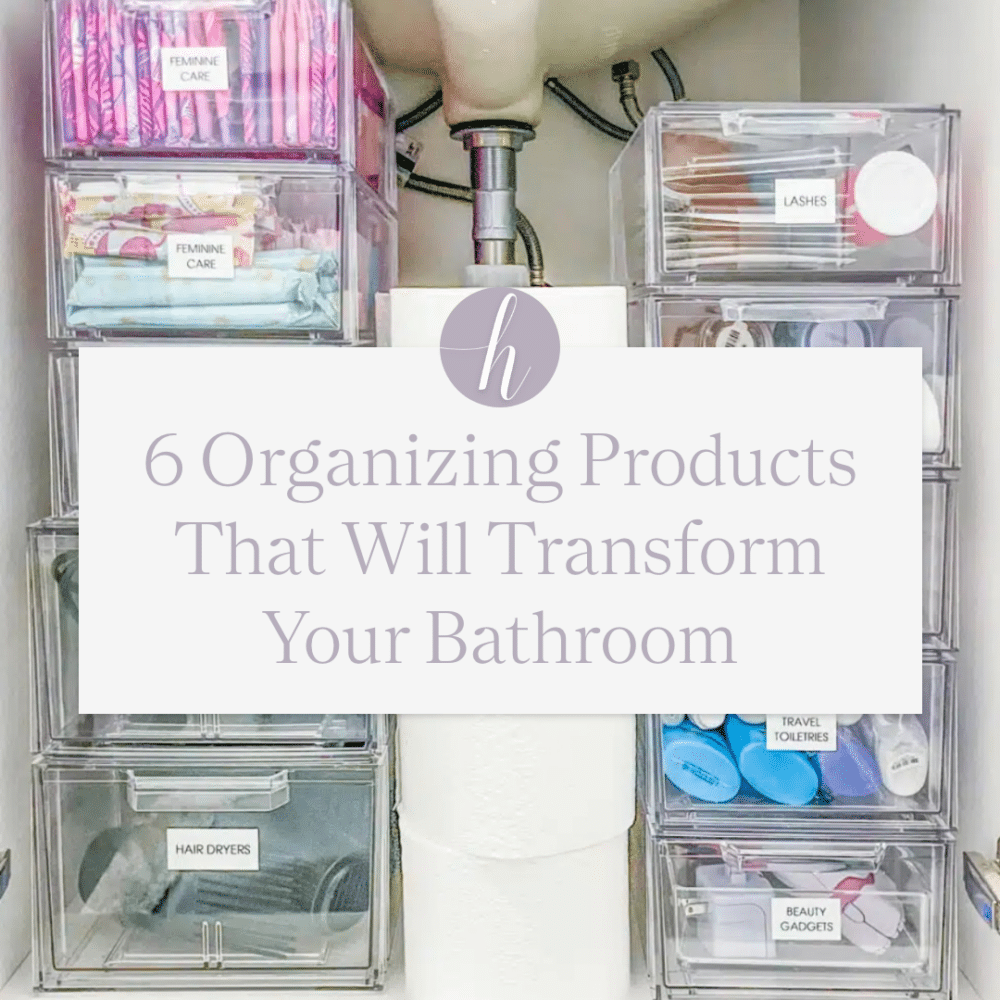 At Horderly, we are on a mission to maximize every room in your home. We know that bathrooms can be a big-time organizing sore spot, so we created a list of five of our favorite organizing solutions to help you create the bathroom of your dreams!
Clear Stackable Drawers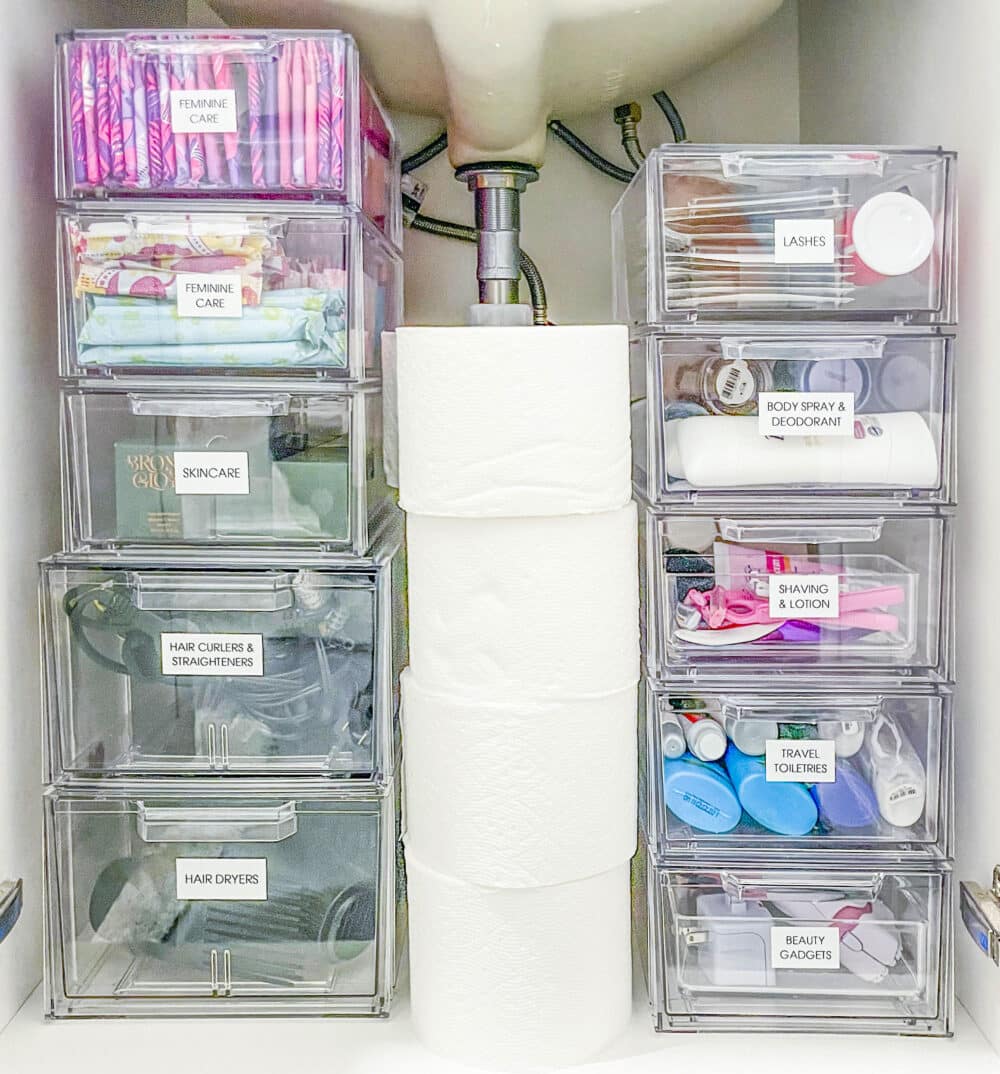 Is your bathroom under-sink under-performing? We've all been there- looking for that last box of Q-tips that's stuck under a sea of hair tools, face creams and extra boxes of toothpaste. We call this area the "black hole" of the bathroom because it's so easy to lose things as they pile up, getting stuck behind pipes and lost in the deep, dark back of the cabinet. Stackable drawers are our favorite way to maximize this tricky space. They come in multiple sizes (small, medium, and large), making it simple to create a customized set-up for holding all your bathroom goodies. The flexibility to mix and match sizes will do wonders for working around sink pipes and maximizing the depth and height of your cabinet.
TIP: If you have a pedestal sink, checkout these opaque drawers! They mimic the storage of an under-sink cabinet while maintaining a clean and streamlined look.
Mirror Cabinet Organizers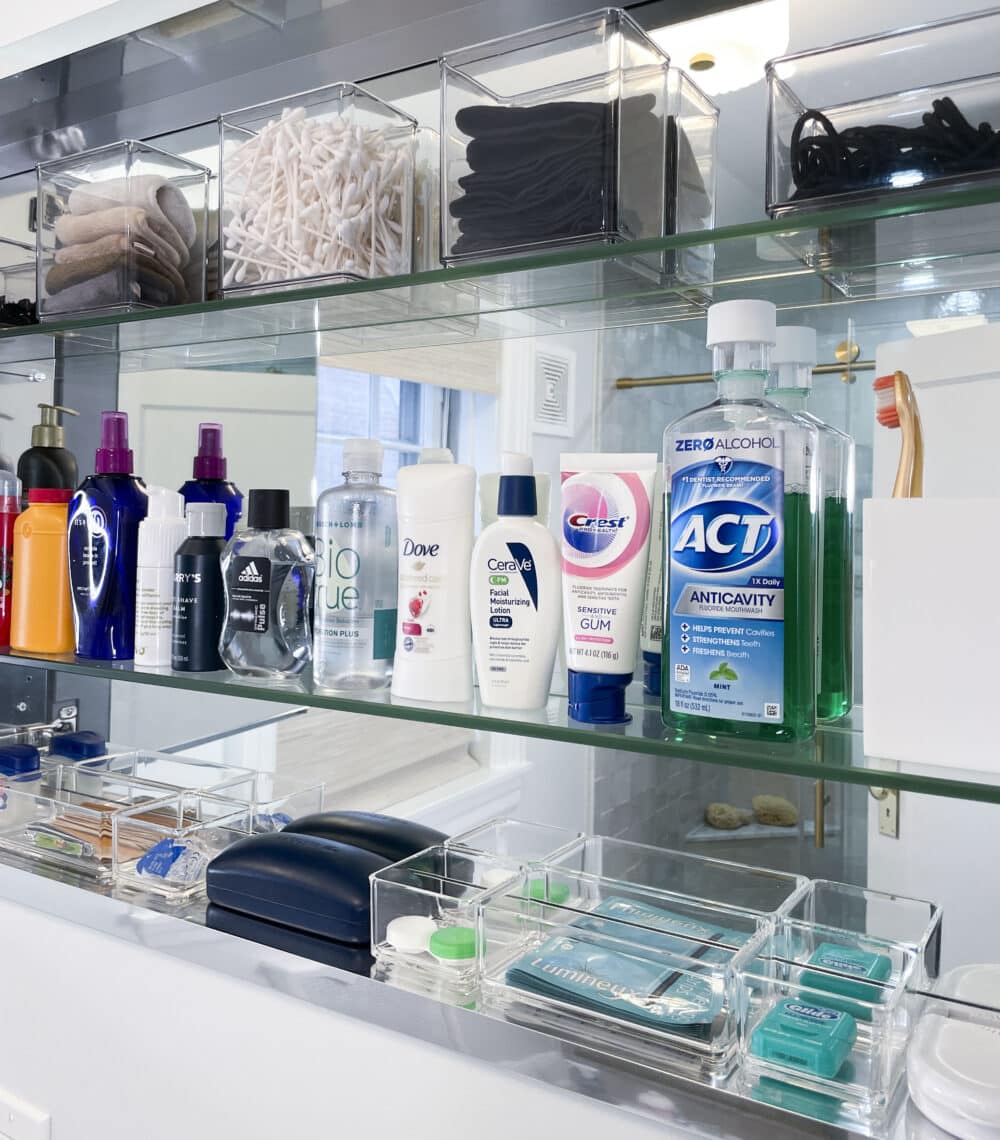 Mirror cabinets are another under-utilized area of the bathroom. We adore these acrylic organizers for corralling loose items into categories and avoiding the product-avalanche when opening the door. If you find yourself with a little extra room, T.H.E. organizers provide additional storage space and come in both tall and short sizes to suit a variety of needs. And if you have an extra tight space, these acrylic cups are the perfect solution! They come in a bathroom set but you can add them to your cart separately.
TIP: Don't forget to check if your cabinet shelves are adjustable! Adjusting the shelves allows you to further customize the storage space to fit your products and needs.
Extra Toilet Paper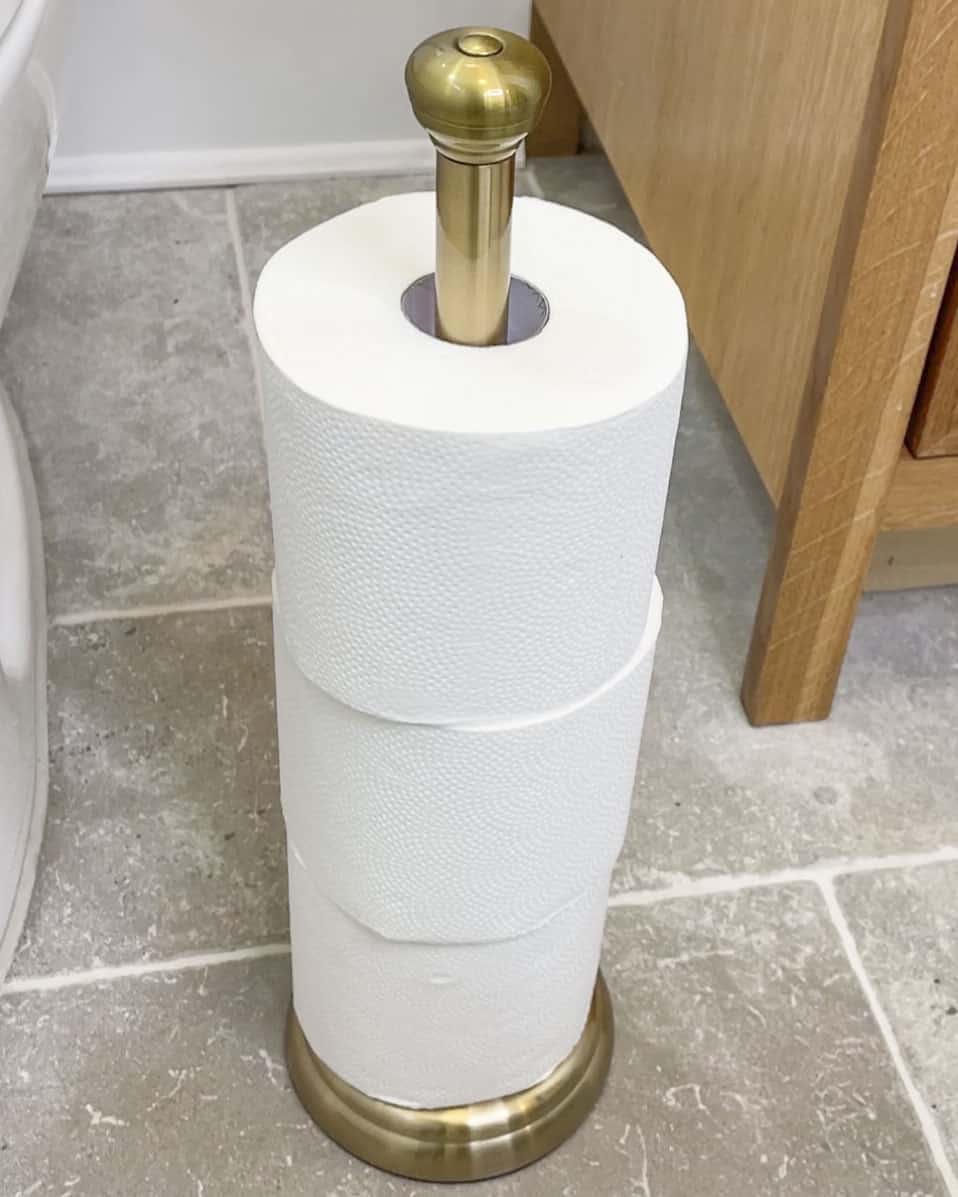 Lacking in linen closet storage? This satin nickel bath tissue reserve is a classy way to corral your extra TP. Best of all? This means no more plastic Charmin bags hanging around your bathroom!
Baskets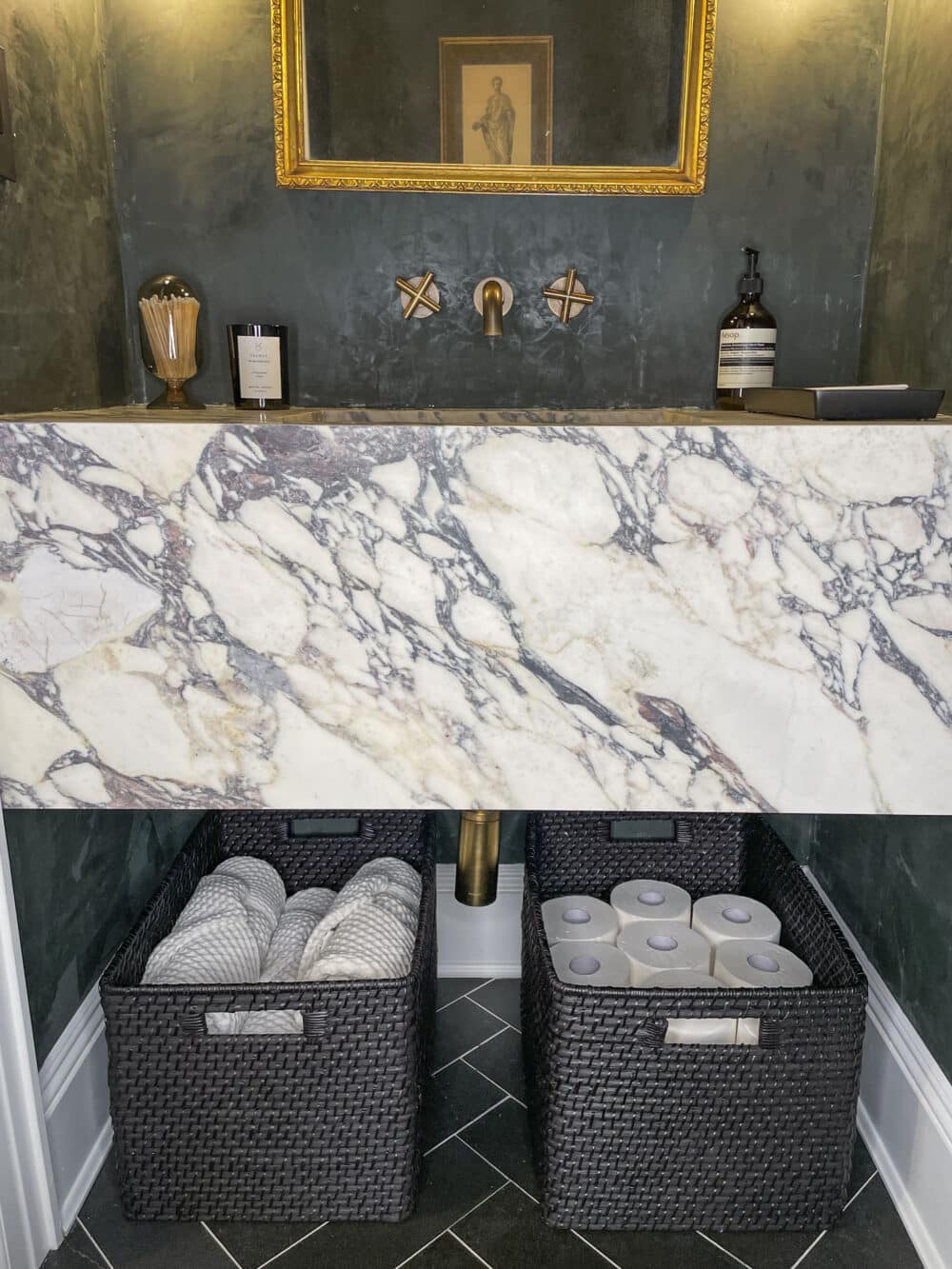 If your extra TP category is extra large, try using a basket to contain all the backstock rolls. These Hampton baskets are great for storing categories on open shelves or on the floor under floating cabinets. They also make great storage for wash cloths, hand towels, and backstock bathroom categories like shower, hair, face and body.
Apothecary Jars & Trays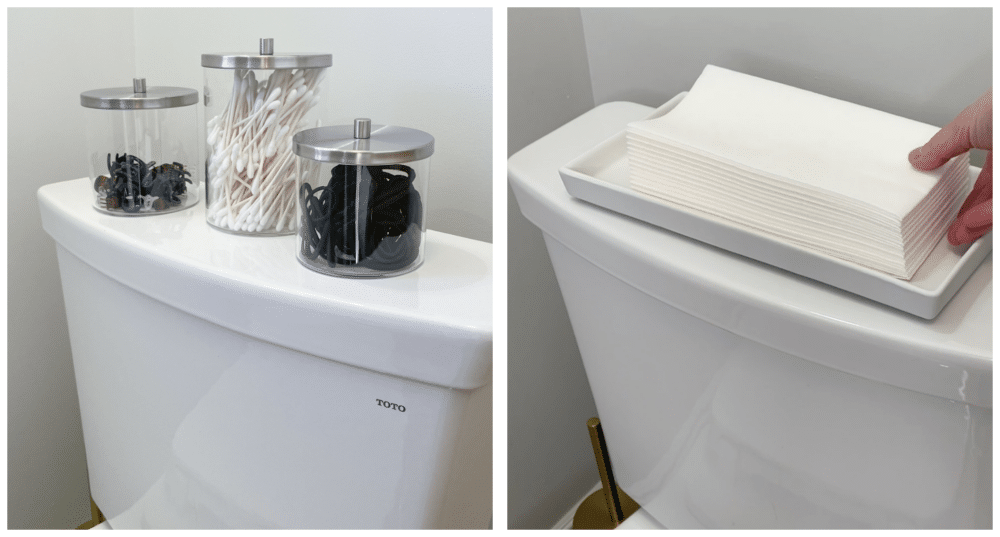 We may have saved the best for last, because while this change is small, it makes a big impact! Having items out on countertops and open shelves can make a smaller space, like a bathroom, feel busy and cluttered. Corral displayed items onto trays to create less visual clutter in your bathroom. This is a simple hack that visually turns multiple products into a singular item. Take your trays to the next level by utilizing apothecary jars for items like q-tips, cotton pads, hair ties, floss sticks and more! Not only is this an aesthetic improvement, but it will also help you get rid of bulky packaging, freeing up more storage space in your bathroom.
And if your bathroom is still giving you trouble, reach out to us! We offer both In-Home and Virtual services. No matter your space, situation, or budget: we have your back.
For more information on all things Horderly- including lots of great tips, tricks, and other #HorderlyHabits- check out our blog or reach out for more information!
This content is independently curated by Horderly and may earn us a commission.