4 Steps to Organize Your Tech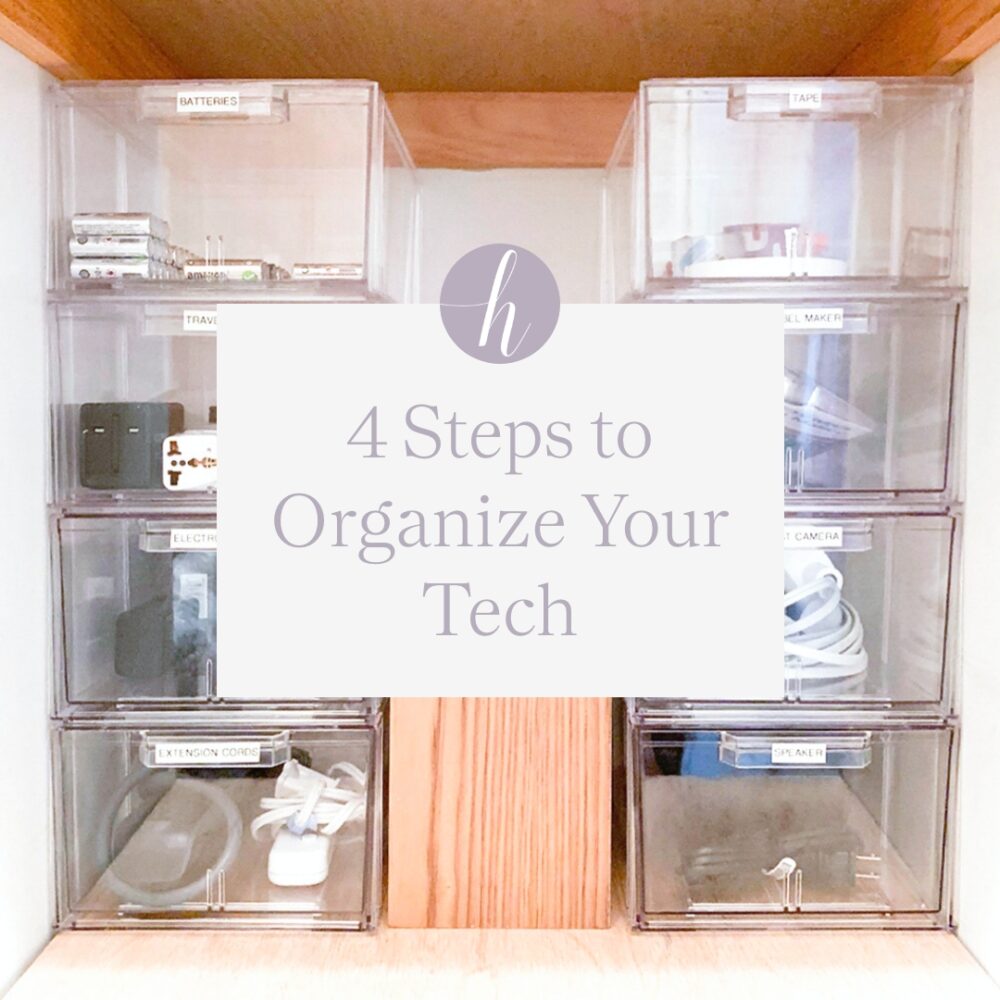 It seems like everything nowadays has a cord – and with each cord, comes a tangled mess! But not anymore!
Follow these steps to keep your tech organized throughout your home: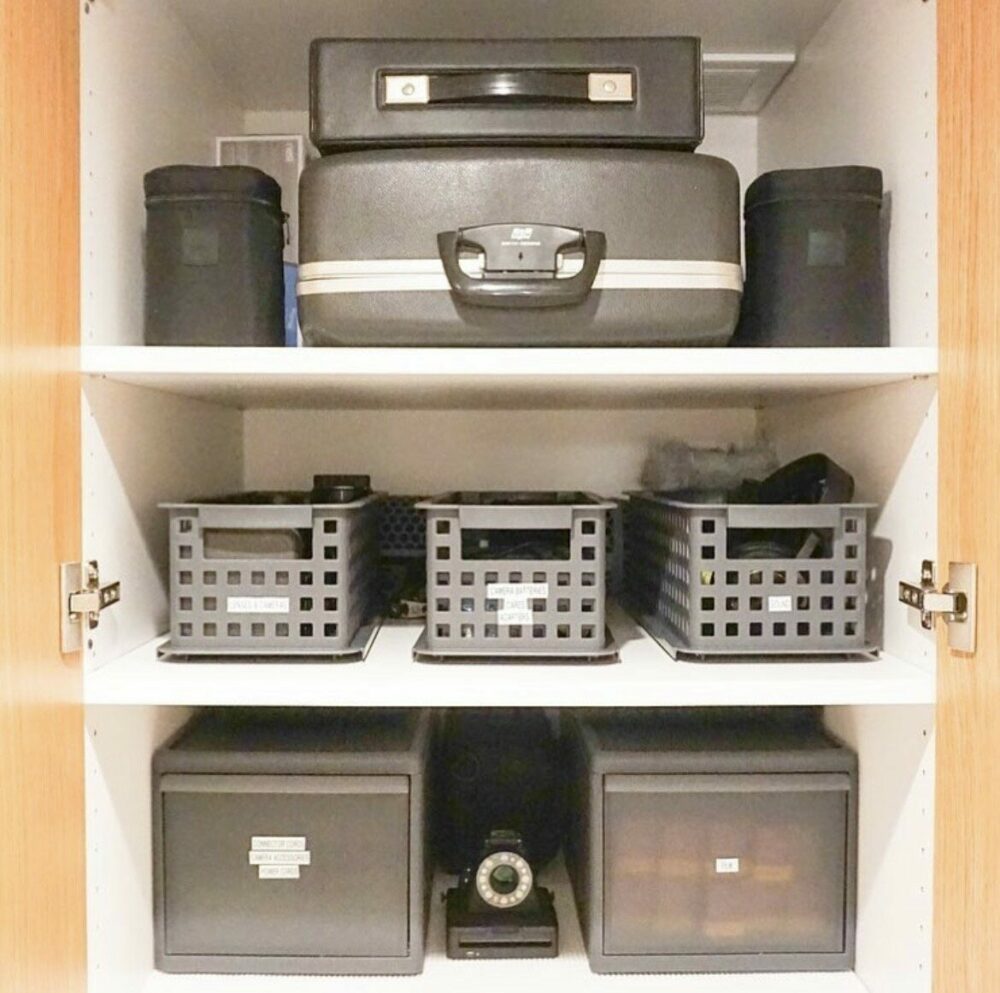 Step 1: Locate All Tech & Accessories
We're sure different tech items and accessories have landed all over your home. First, collect all of your cords, cables, tech and accessories and separate them into piles by type and function.
Step 2: Pair Tech Together
Make sure each device is paired with its correlating charger or cord. After sorting, if you wind up with a pile of random cords, review each one to determine if it still has a use in your home, or if its match has gone to tech heaven.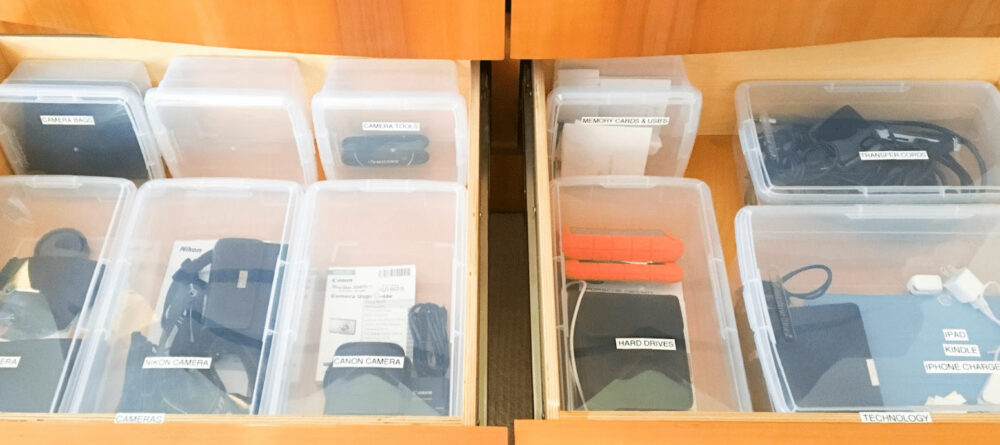 Step 3: Strategize Placement & Containment
It's easiest to create one place in your home for any communal tech and accessories to live. If you have a home office or family room, those would be two great locations to store tech used by the whole family.
Once you choose a space to store items, select products to contain items in. Get multiple bins to separate different kinds of tech by type or function.
If you're storing items on open shelving, consider a decorative bin like these hyacinth baskets. If your tech is being contained in a cabinet, use clear bins so you can easily see inside and grab what you need.
If bins are large and you need extra separation, use inserts to create an extra degree of separation.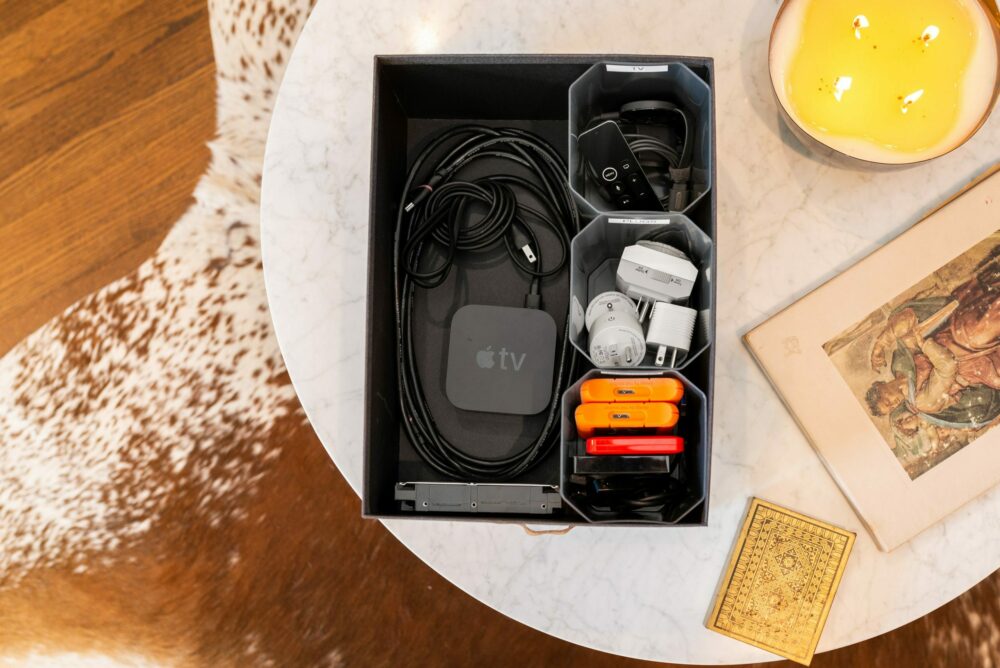 Step 4: Untangle, Wrangle & Label
Once your tech has been separated and contained, it's time to perfect and finalize your tech organization.
Use cord wraps to keep cords neat and tidy and cord labels to easily identify which cords or chargers go to certain devices. Bin clip labels can be used on decorative baskets or peel-and-stick labels on clear bins.
Labeling communal tech and accessories around your home will make it easier for the whole family to find what they need, and know where to put it back.
Horderly partnered with Real Simple to create fun, easy-to-follow organizing videos so you can try to DIY from home! Watch the video below for more tips and tricks on how to organize your tech and accessories.
If you need some extra help but aren't sure where to start, reach out to Horderly to schedule a consultation for in-home or virtual organizing.
For more information on all things Horderly – including lots of great tips, tricks, and other #HorderlyHabits – check out our blog or reach out for more information!
This content is independently curated by Horderly and may earn us a commission.