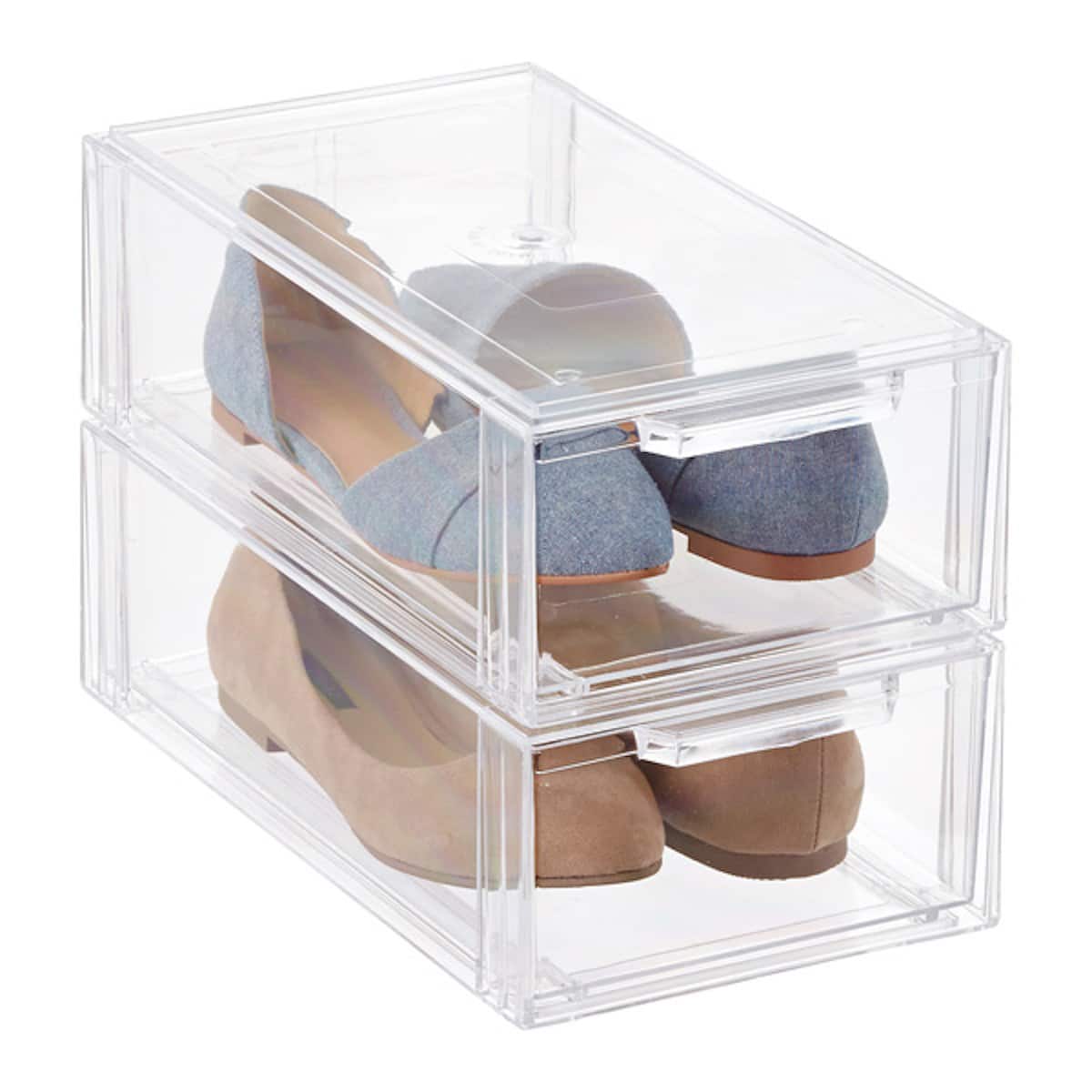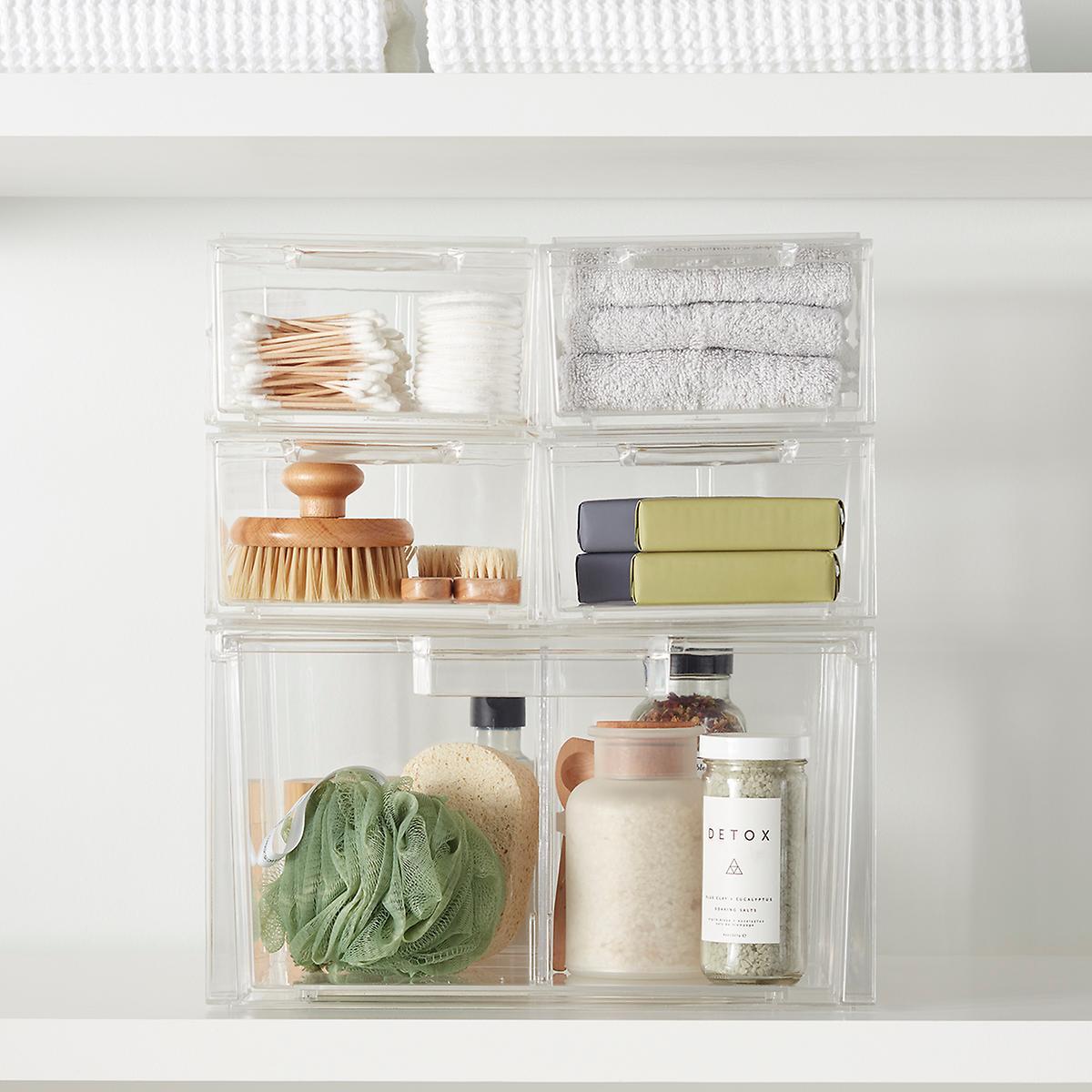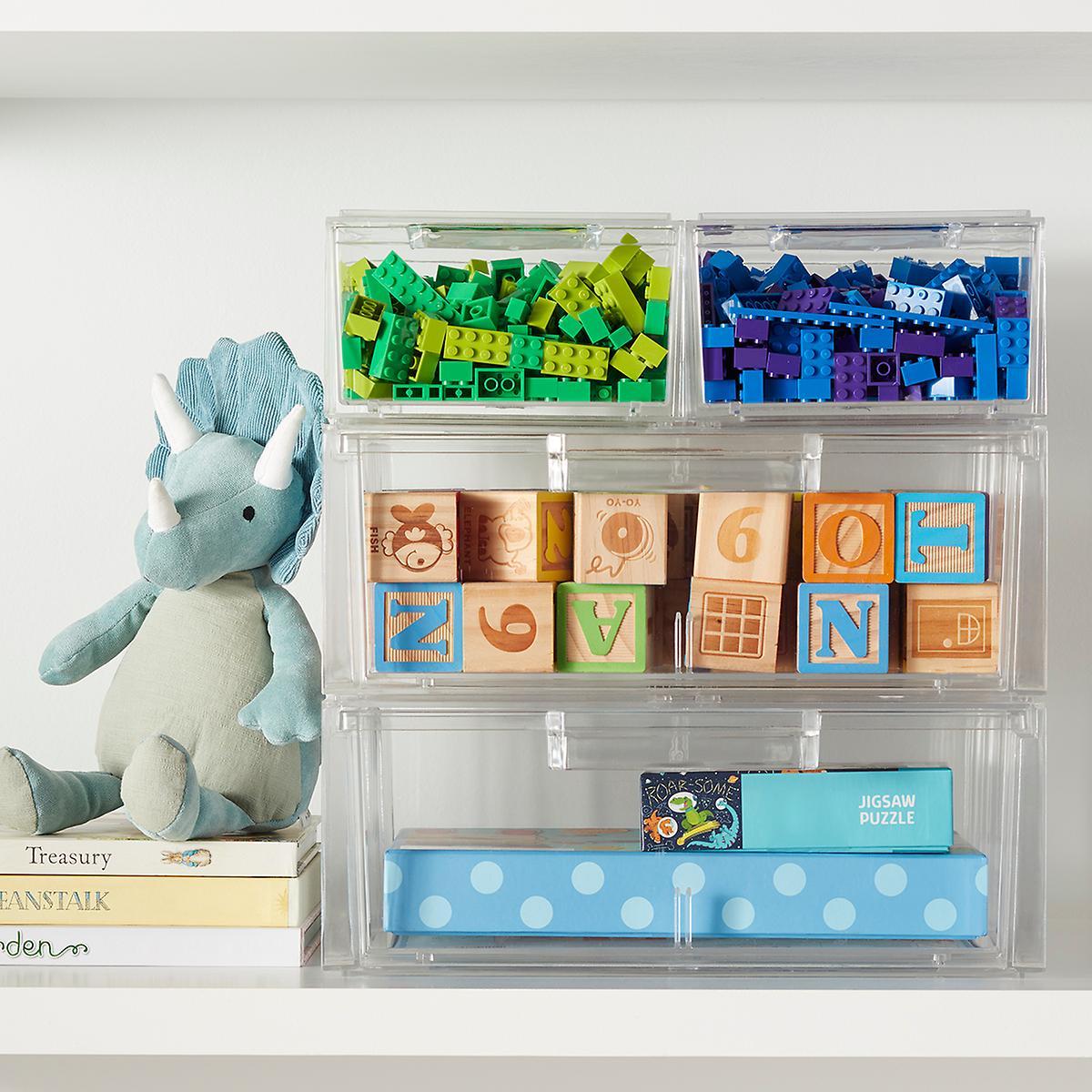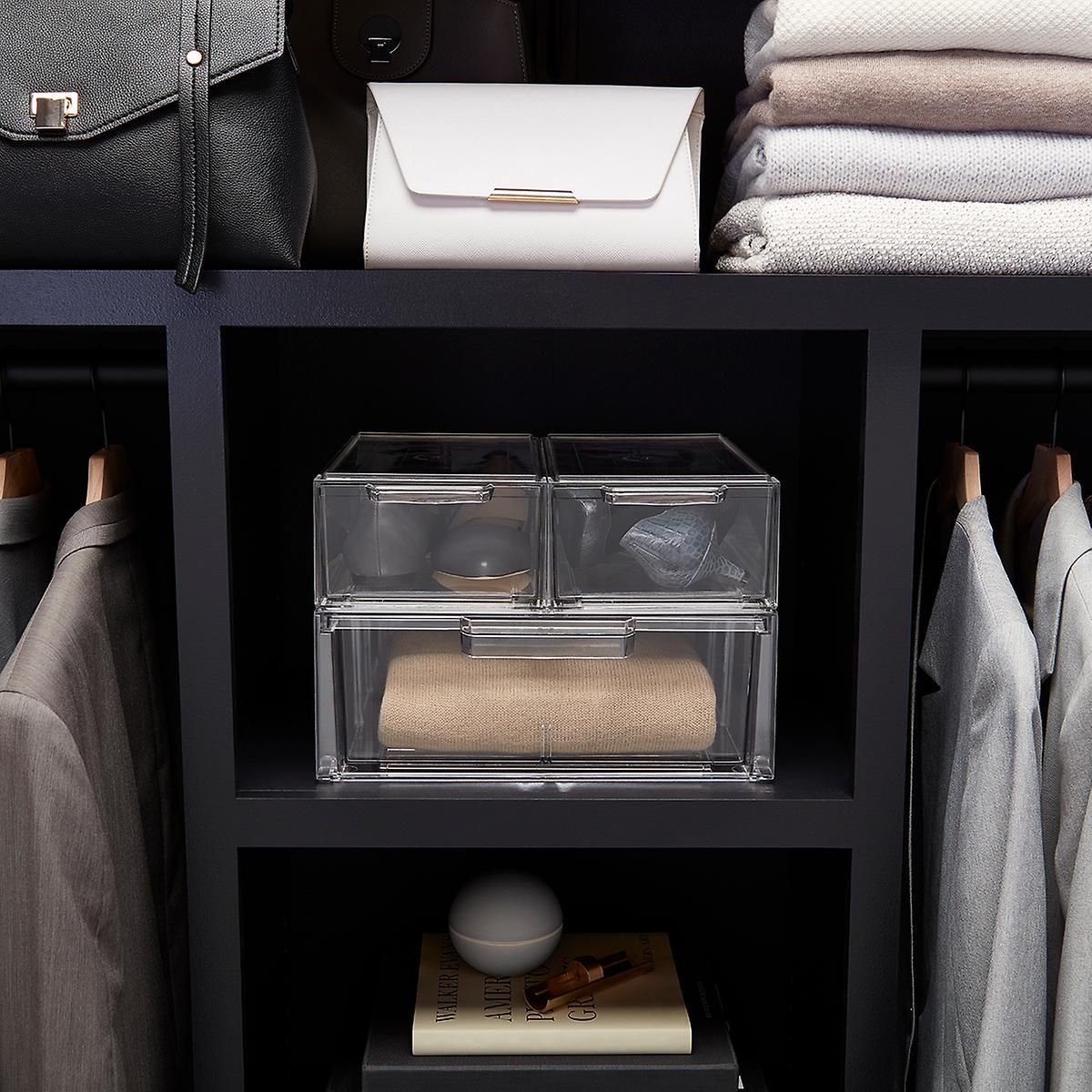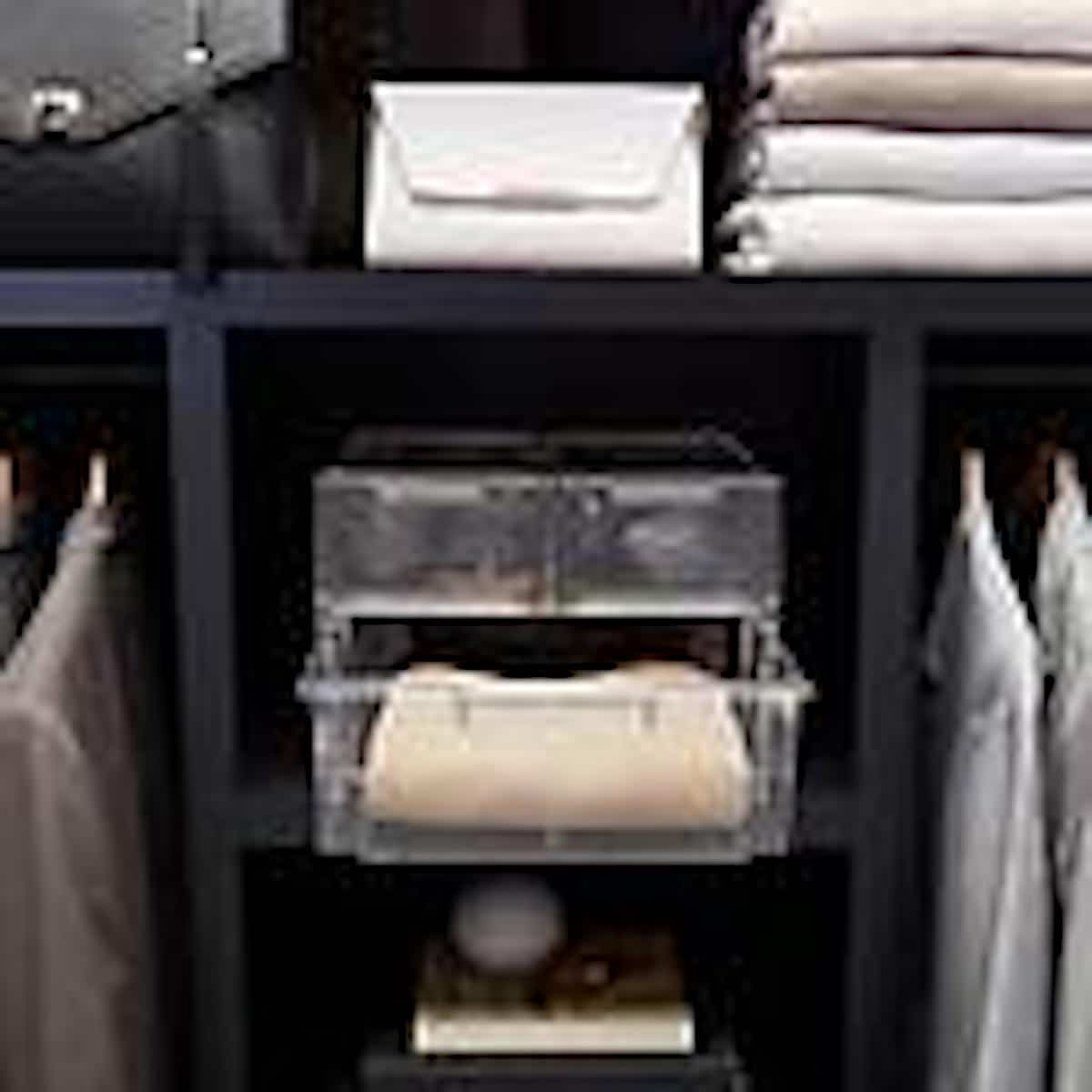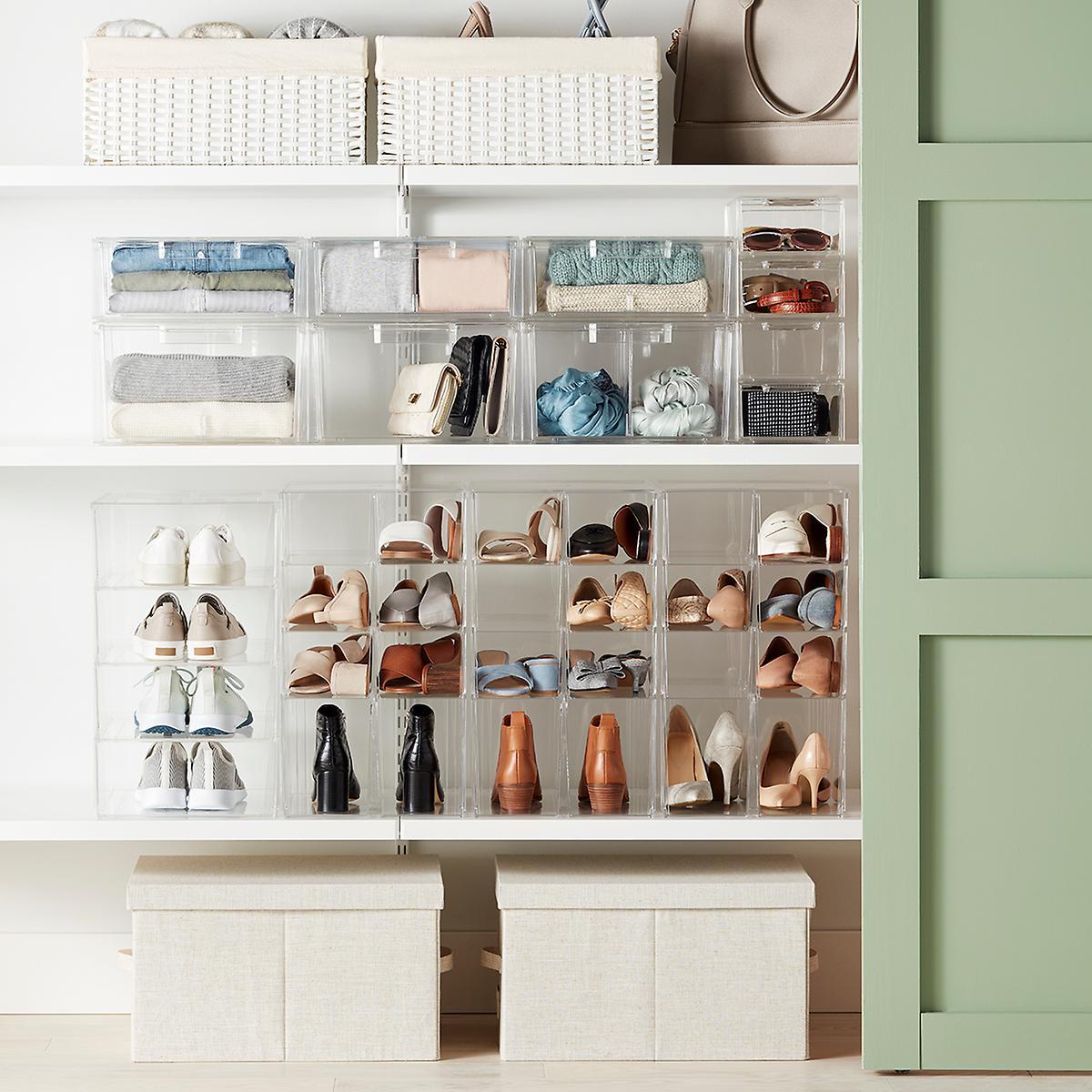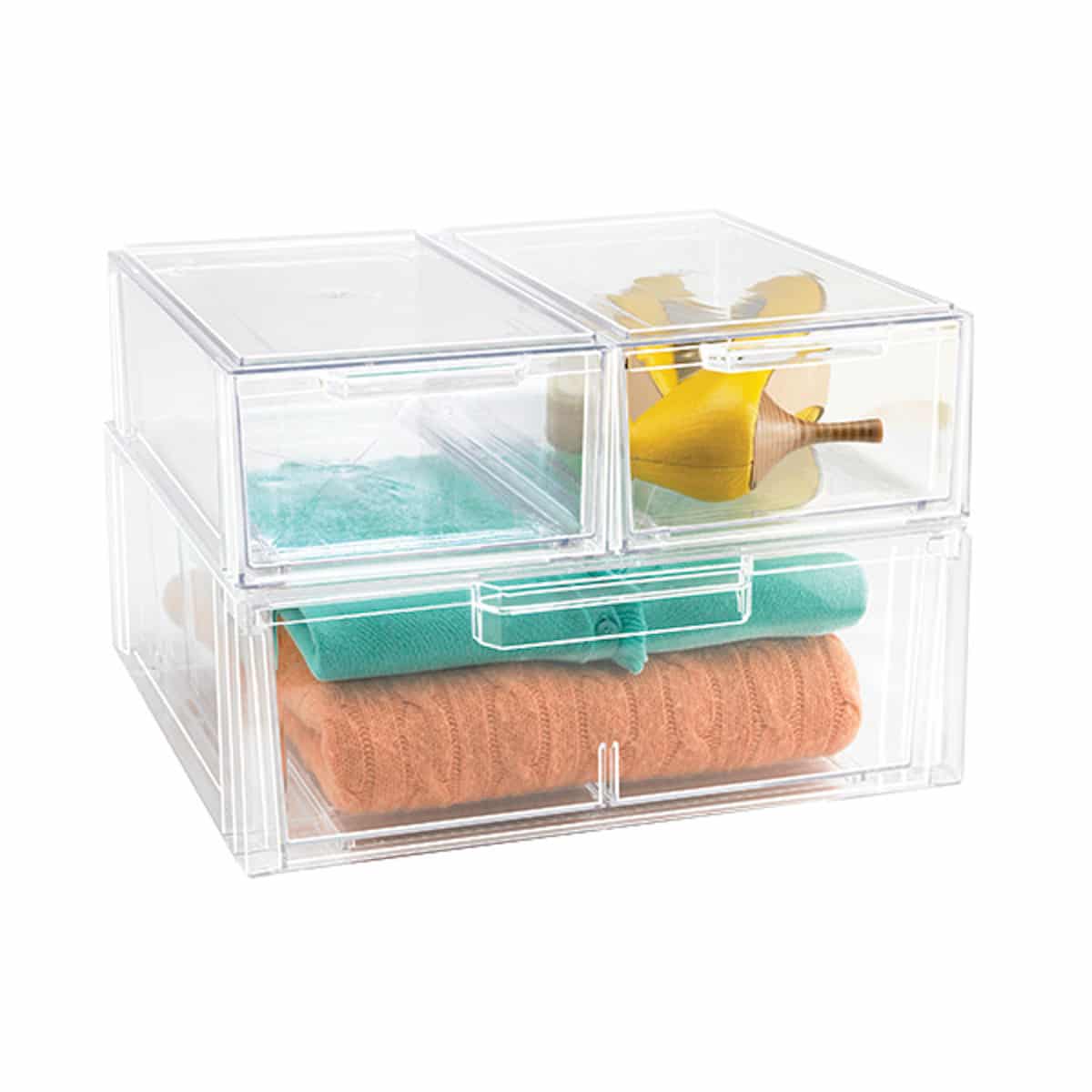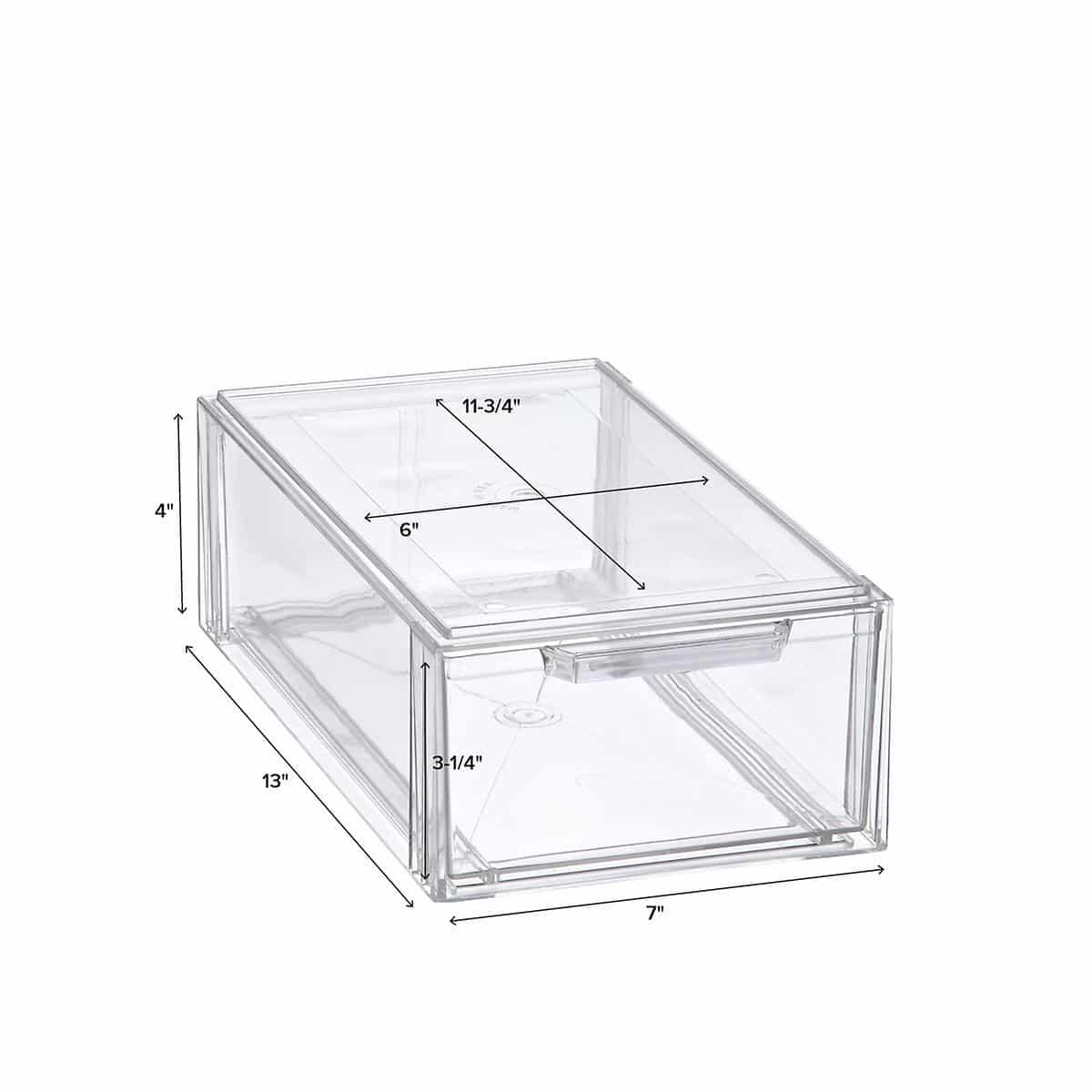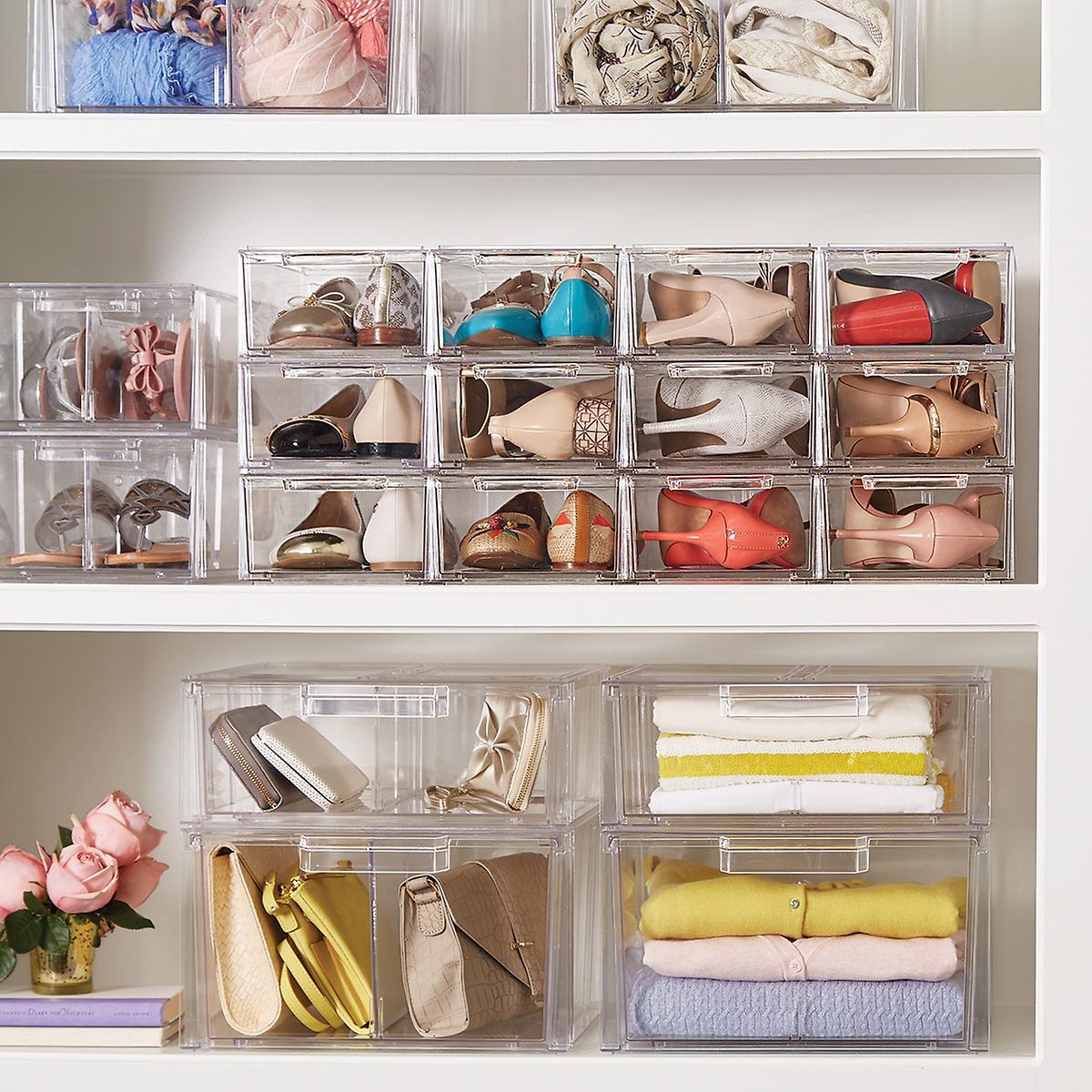 Clear Stackable Small Shoe Drawer
$11.99
Our Clear Stackable Shoe Drawers provide visible accessibility for closet organization. Sized for shoes, the drawers can also accommodate other items as well – scarves, socks, lingerie and accessories. Specially designed to stack securely, they serve as a great storage option for crafts, office supplies, toys and toiletries. When stacking the drawers side-by-side, 4 Shoe Drawers = 3 Large Shoe Drawers = 3 Shirt & Accessory Drawers = 2 Sweaters Drawers.
Made from high-impact crystal clear polystyrene for strength and durability
We may earn a commission when you use one of our offers/links to make a purchase.