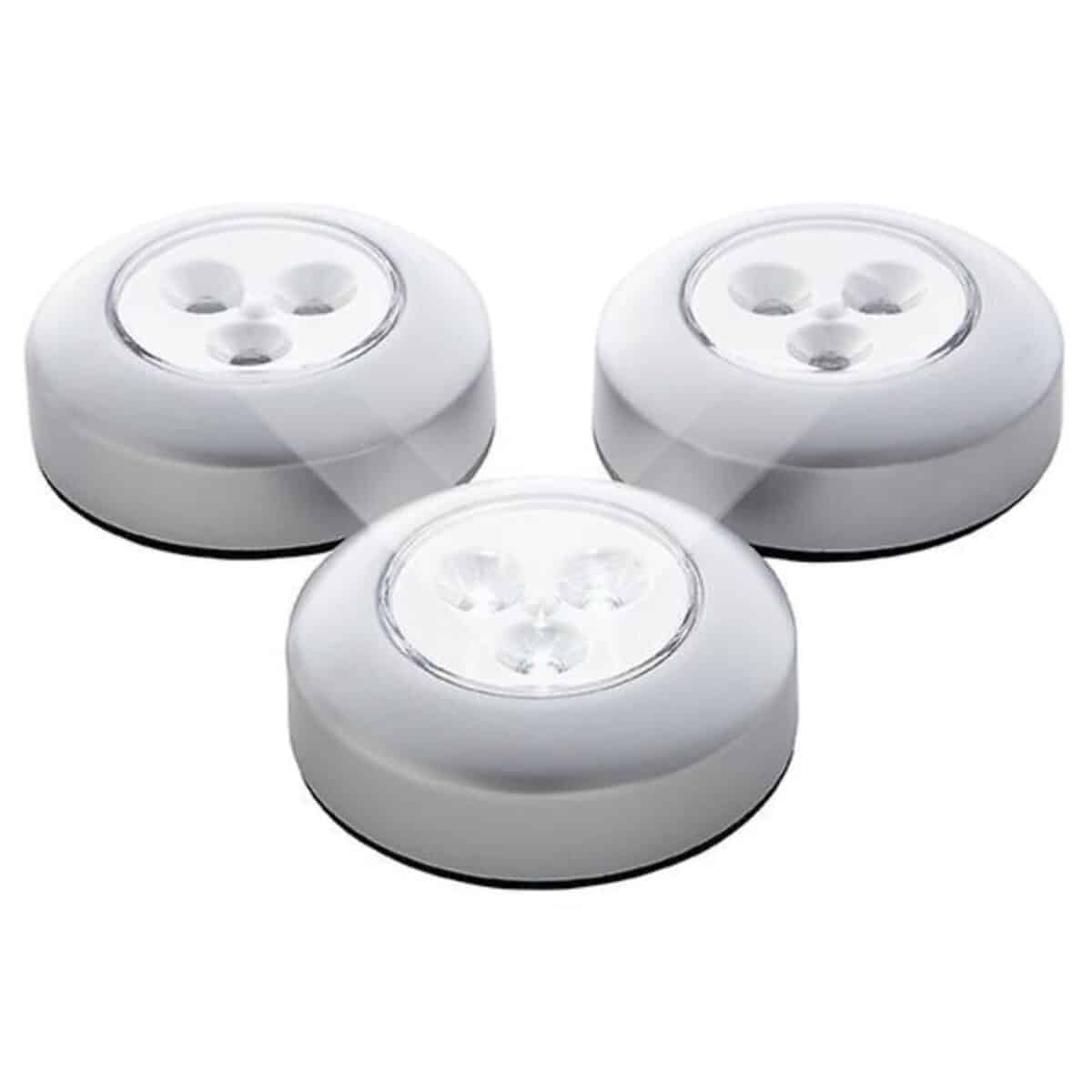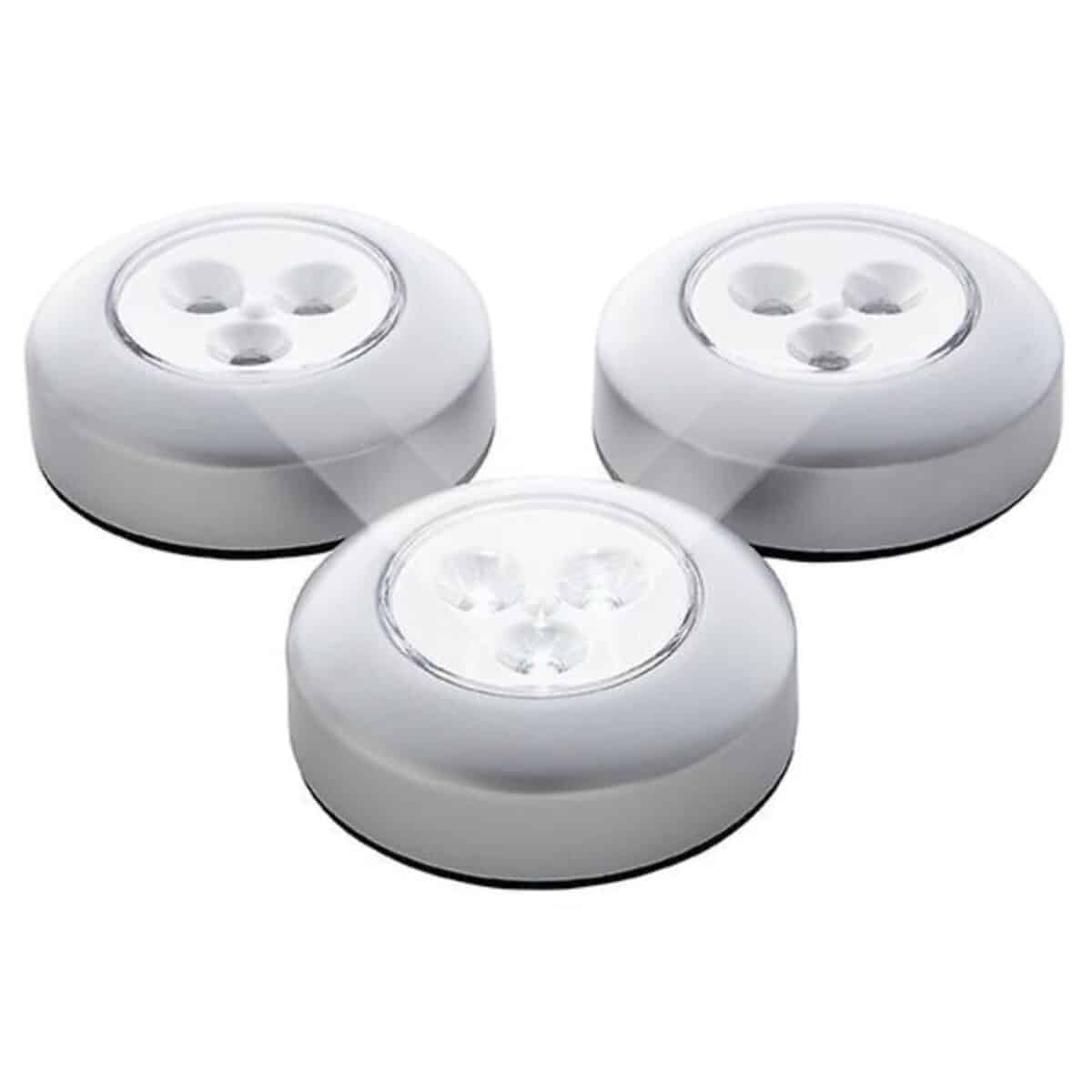 3 LED Anywhere Lights Silver Pkg/3
$10.99/pkg
Install our 3 LED Anywhere Lights and light up dark spaces under a cabinet, in a closet, hallway or dorm room – no tools required! Touch the button and the floodlight technology illuminates your space with ultra-bright light. The energy-efficient LED lights never need replacing and, because everything's battery operated, these are ideal for use in power failures.
Requires three AAA batteries each (sold separately)
Mounts anywhere with included adhesive strip
We may earn a commission when you use one of our offers/links to make a purchase.