Must-Have Holiday Storage Products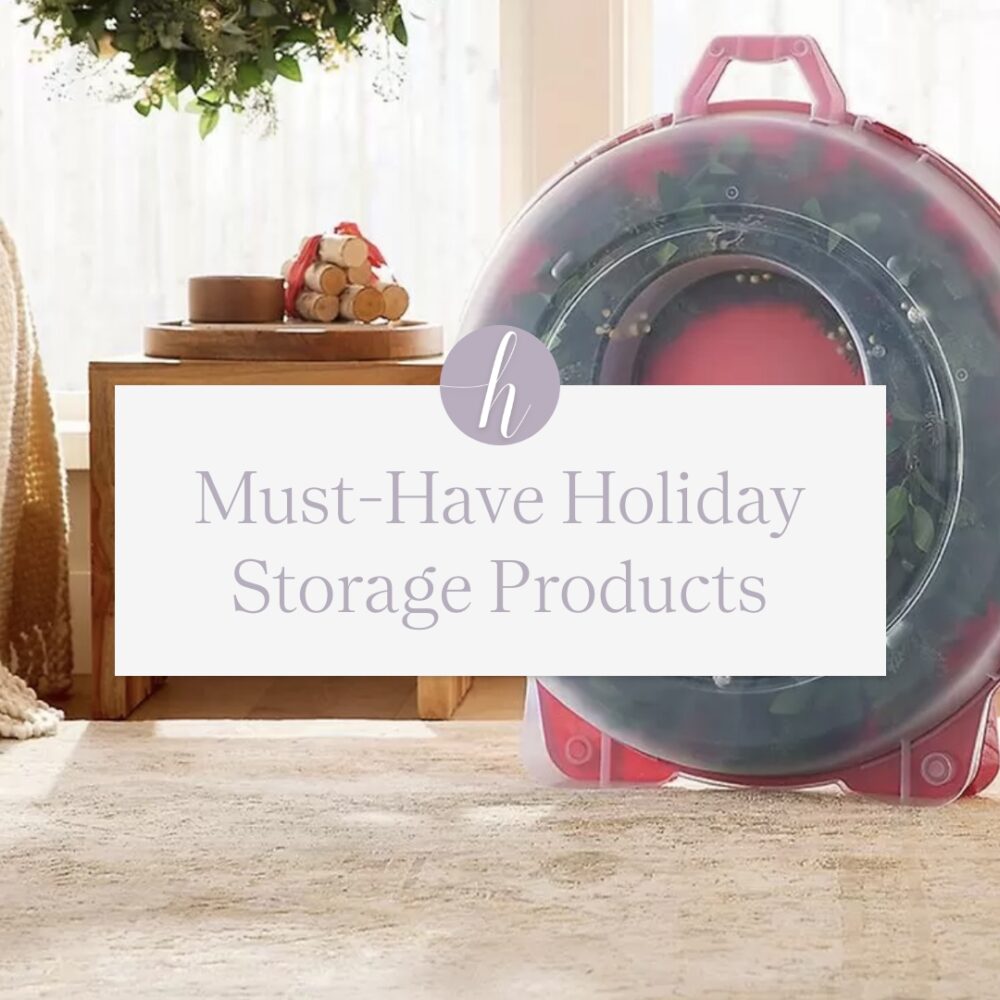 It's essential to store your holiday decorations properly in the off-season. This will make setting up and putting away holiday decor a breeze! Here are some of our favorite organizing product recommendations to help make storing holiday decor easier.
Christmas Tree Storage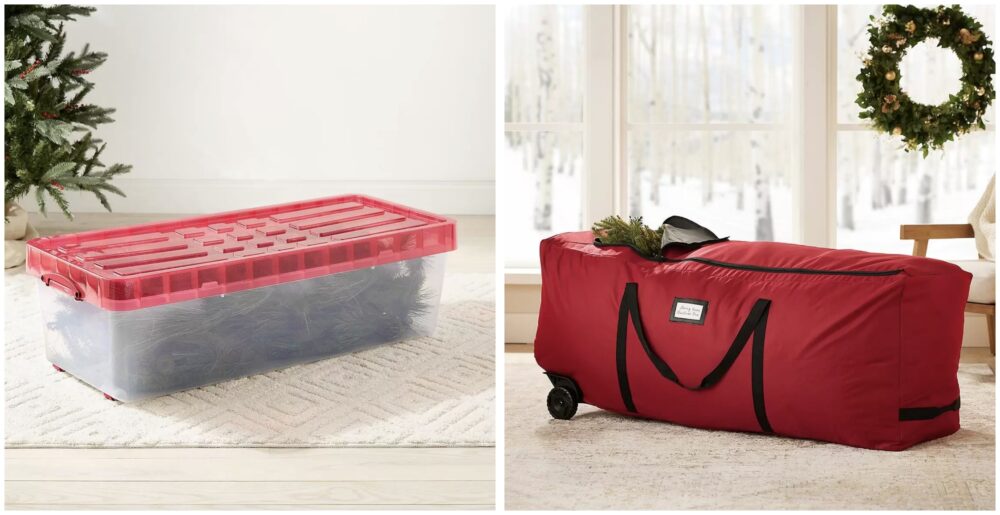 Most people store Christmas trees in the basement, attic or garage so it's important to cover them well to avoid any pests. Depending on what size tree you have, there are different products you can use to protect your tree for next year. A tote is a great option for a smaller tree and there are wonderful bag options (even with wheels!) to accommodate larger trees.
Wreath Storage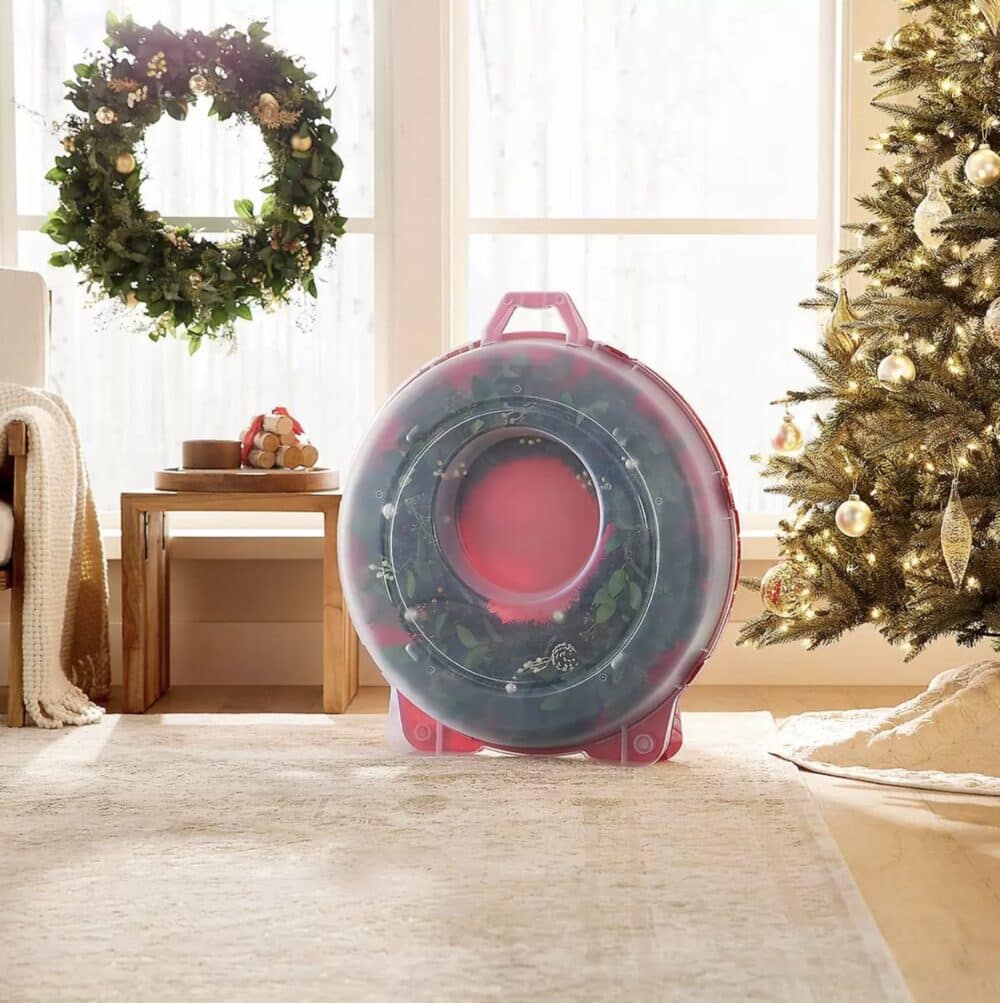 Wreath storage is a must! Everyone has experienced finding a squished wreath from last year and it's not fun trying to get it back to life. You most likely end up getting a new one, wasting your time and money! Use these round bins to keep your wreaths in tip-top shape!
Bulb Storage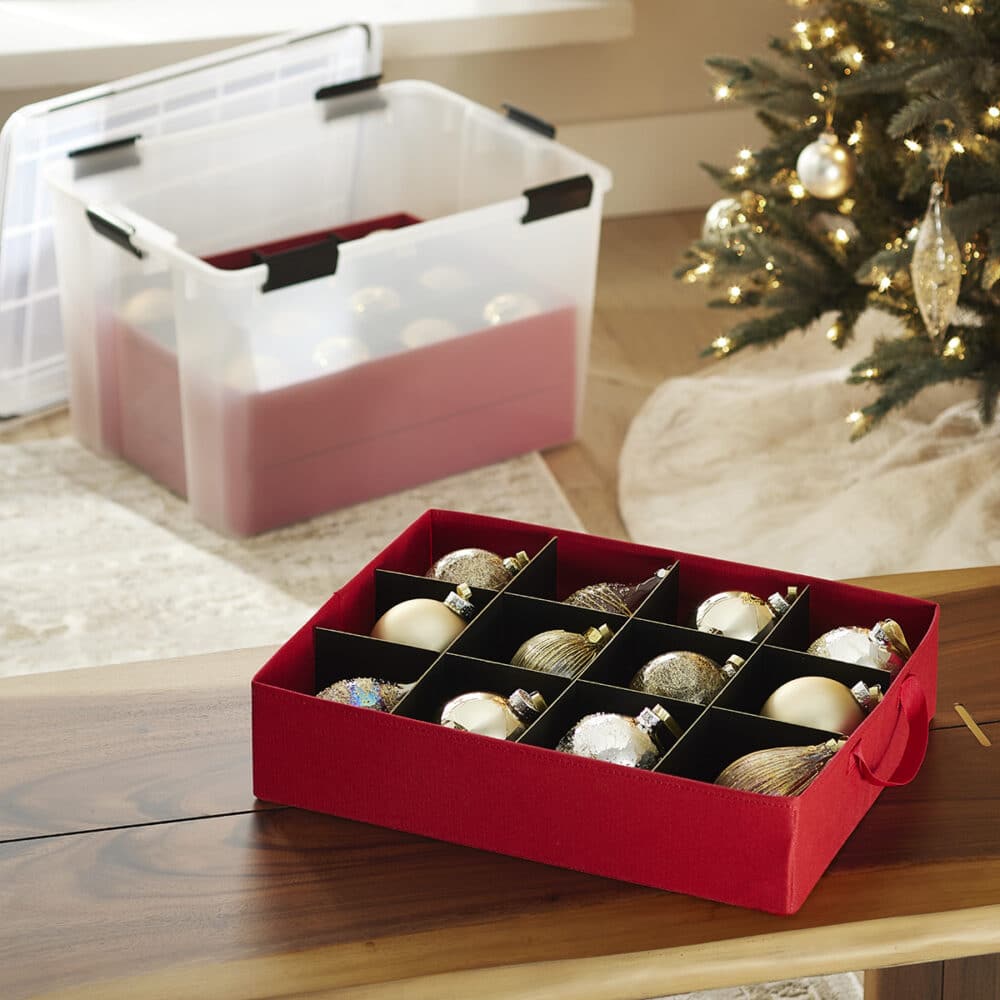 Avoid breaking meaningful ornaments and keep them lasting a lifetime with proper storage. We love these drop-in ornament trays because they work in our favorite weathertight bins and you can pull out an entire row if you need to access the bottom.
Light Storage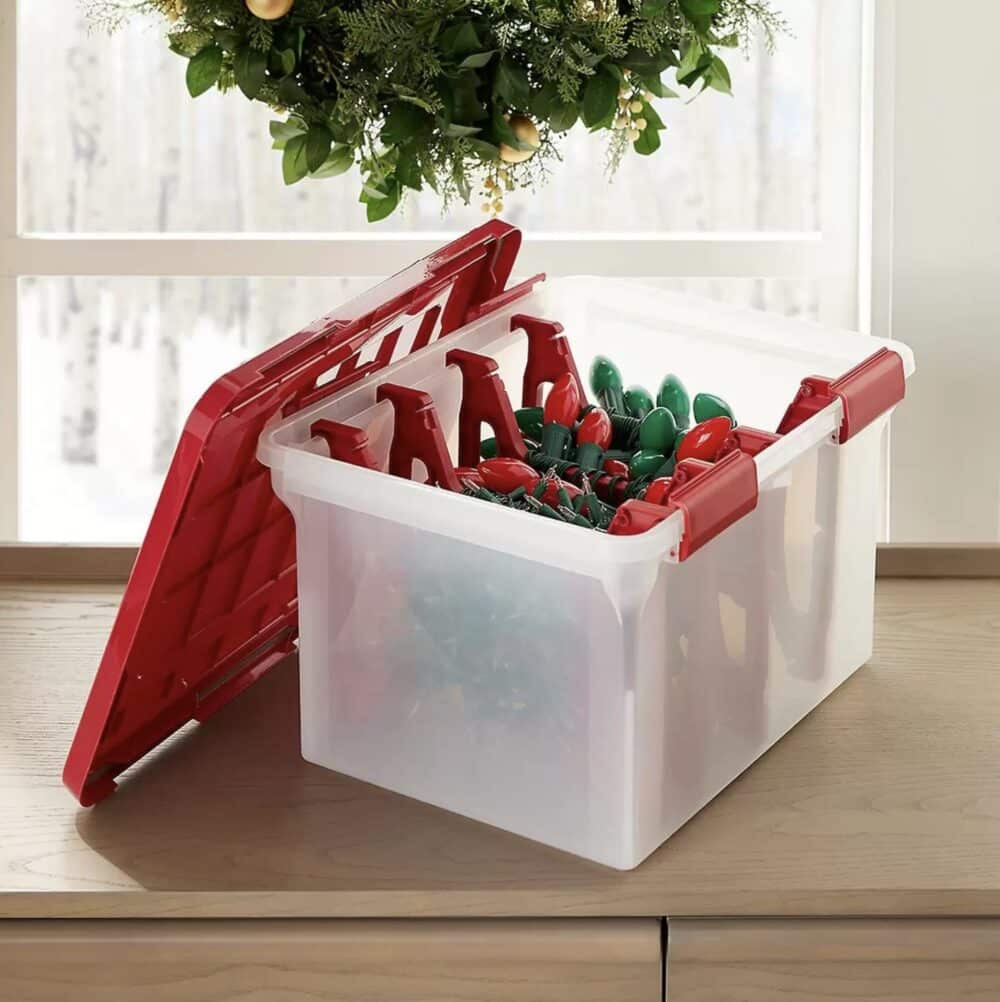 Wrangling tangled lights are not something you want to be spending your time on every year when setting up Christmas decor. This weathertight bin not only stores your lights but also keeps them organized inside with spools to wrap them around. What could be better than that?
While implementing and using these products, also remember to keep decluttering in mind when setting up and when taking down decorations. Let go of anything that is broken or no longer fits your style. If you haven't used it in a few years, it's time to pass it along to someone who will. If you're purchasing new items, consider following the 1-in-1-out rule and let go of something old in exchange for bringing in something new. This way your decorations are staying maintained and never overflow in the space you have to store them in.
If you need some extra help but aren't sure where to start, reach out to Horderly to schedule an in-home or virtual organizing session.
For more information on all things Horderly – including lots of great tips, tricks, and other #HorderlyHabits – check out our blog or reach out for more information!
This content is independently curated by Horderly and may earn us a commission.