How to Organize Your Shoes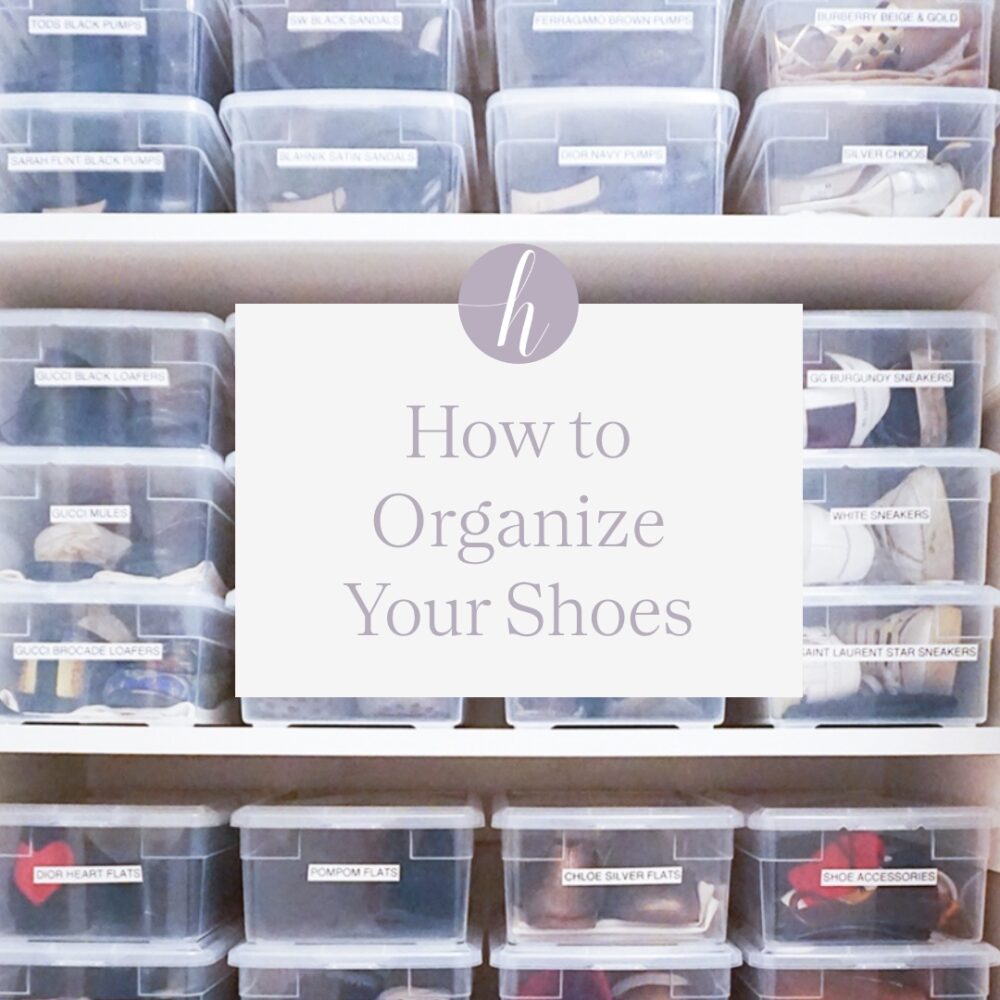 Does it feel like shoes are just piling up at home? Horderly has got you covered.
Before implementing shoe storage solutions, make sure to review your shoe collection and let go or donate any shoes you're not wearing anymore.
Once shoes are edited, measure your space to make sure the shoe storage solution of your choice will fit in your space.
Avoid shoe mountain with these easy-to-implement shoe storage tips:
Store in Clear Containers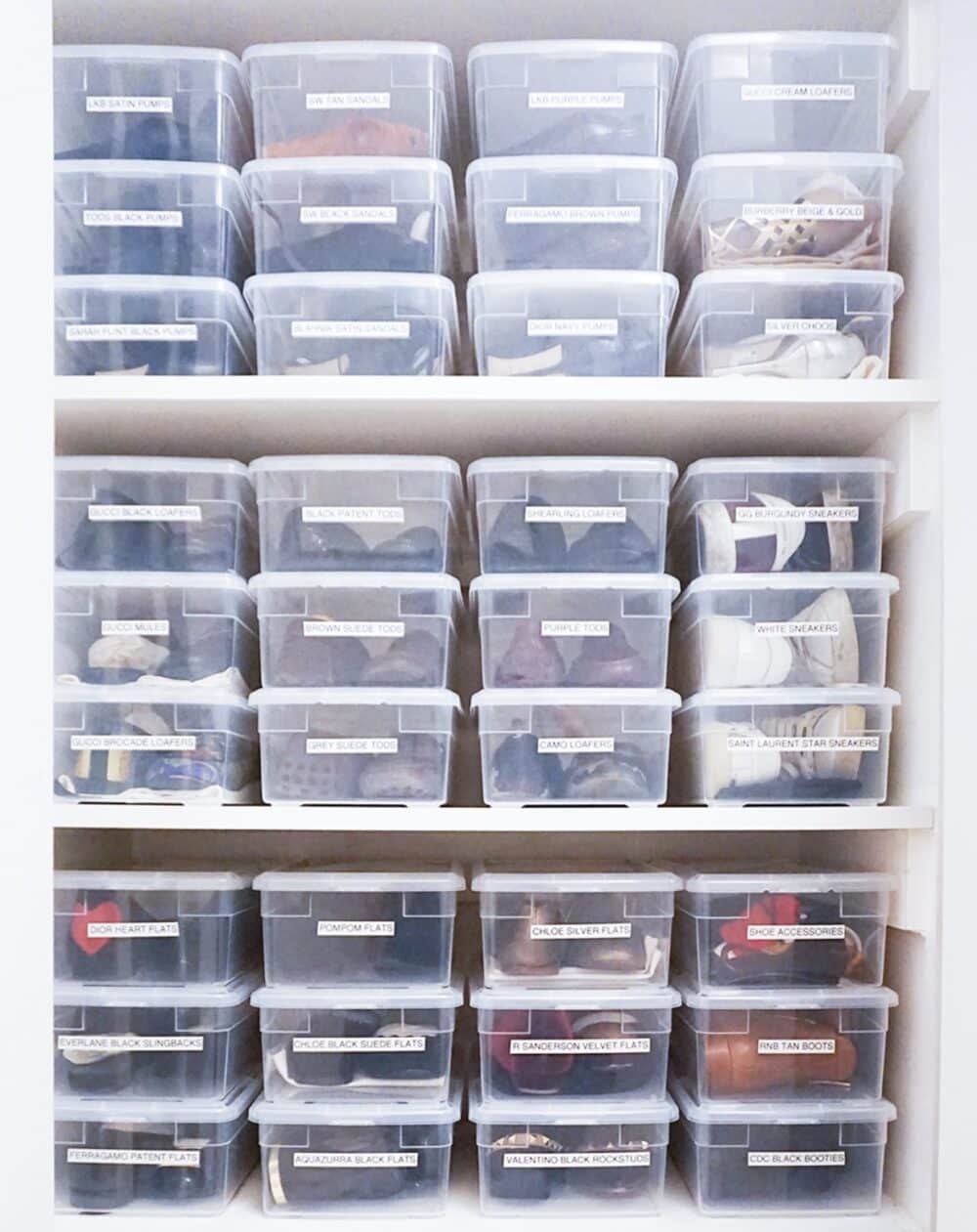 Clear shoe boxes allow you to easily see all of your shoes while keeping them safe from dust mites and damage. These stackable boxes are great because they'll allow you to stack as many shoeboxes as you'd like to maximize the height of your space – whether it's on the floor or on shelves in your closet.
Use A Shoe Rack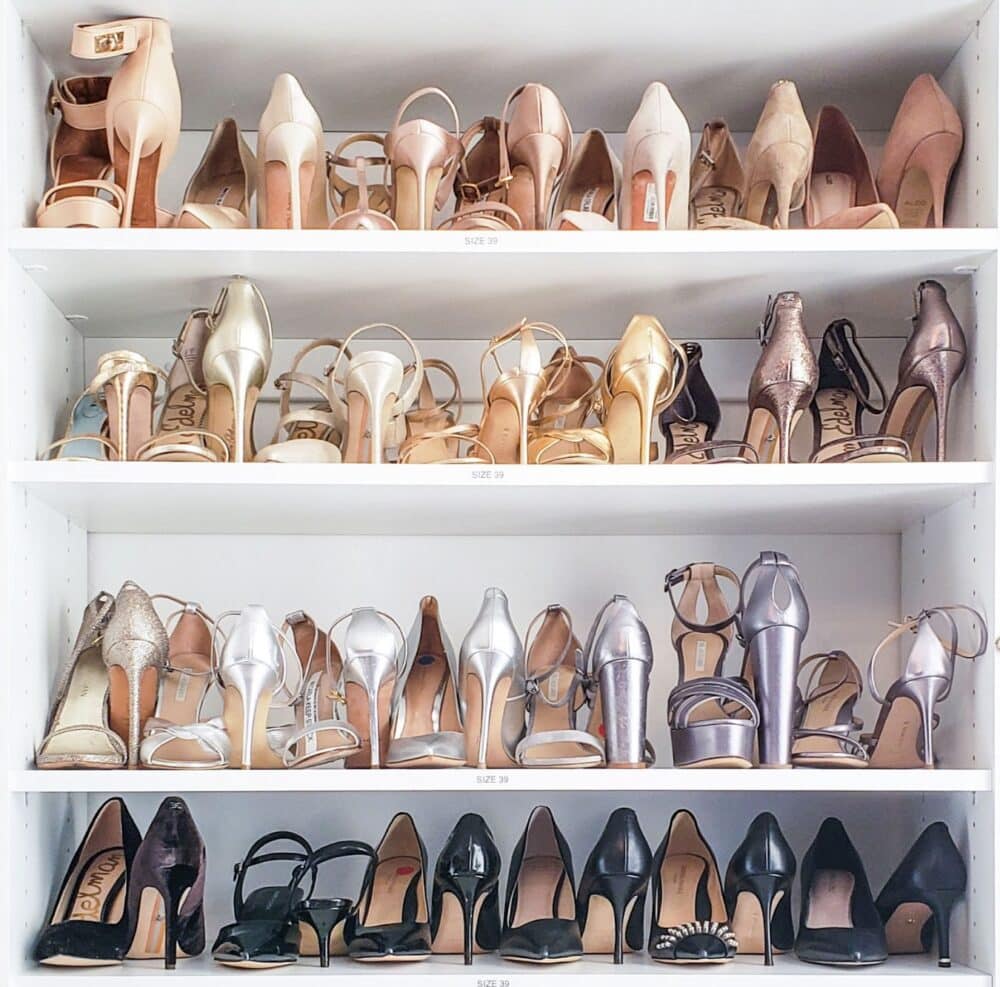 Stackable shoe racks are a great storage option for the person who loves to have his or her shoes on display, or needs to grab and go! Place shoes toe-to-heel to maximize space on the shoe racks, and to be able to fit more pairs on each level.
Utilize Back-of-Door Space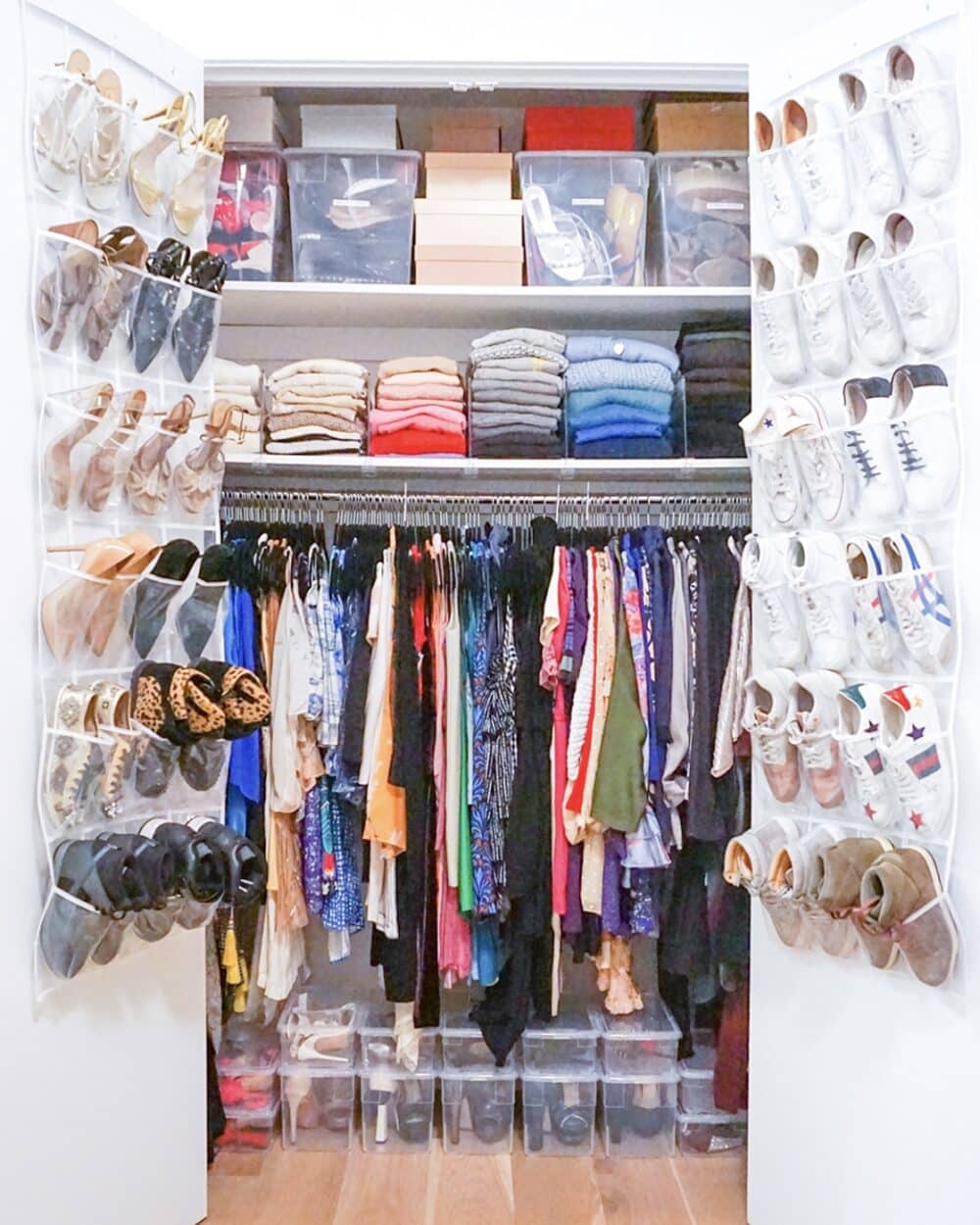 If closet space is limited, or you need to store extra shoes in a hall closet, maximize vertical space with an over-the-door shoe organizer. Over-the-door solutions are great because they create functional solutions about often-forgotten back-of-the-door space.
Horderly partnered with Real Simple to create fun, easy-to-follow organizing videos so you can try to DIY from home! Watch the video below for more tips and tricks on how to organize your shoes.
If you need some extra help but aren't sure where to start, reach out to Horderly to schedule a consultation for in-home or virtual organizing.
For more information on all things Horderly – including lots of great tips, tricks, and other #HorderlyHabits – check out our blog or reach out for more information!
This content is independently curated by Horderly and may earn us a commission.