Hord Home Renovation: Garage Reveal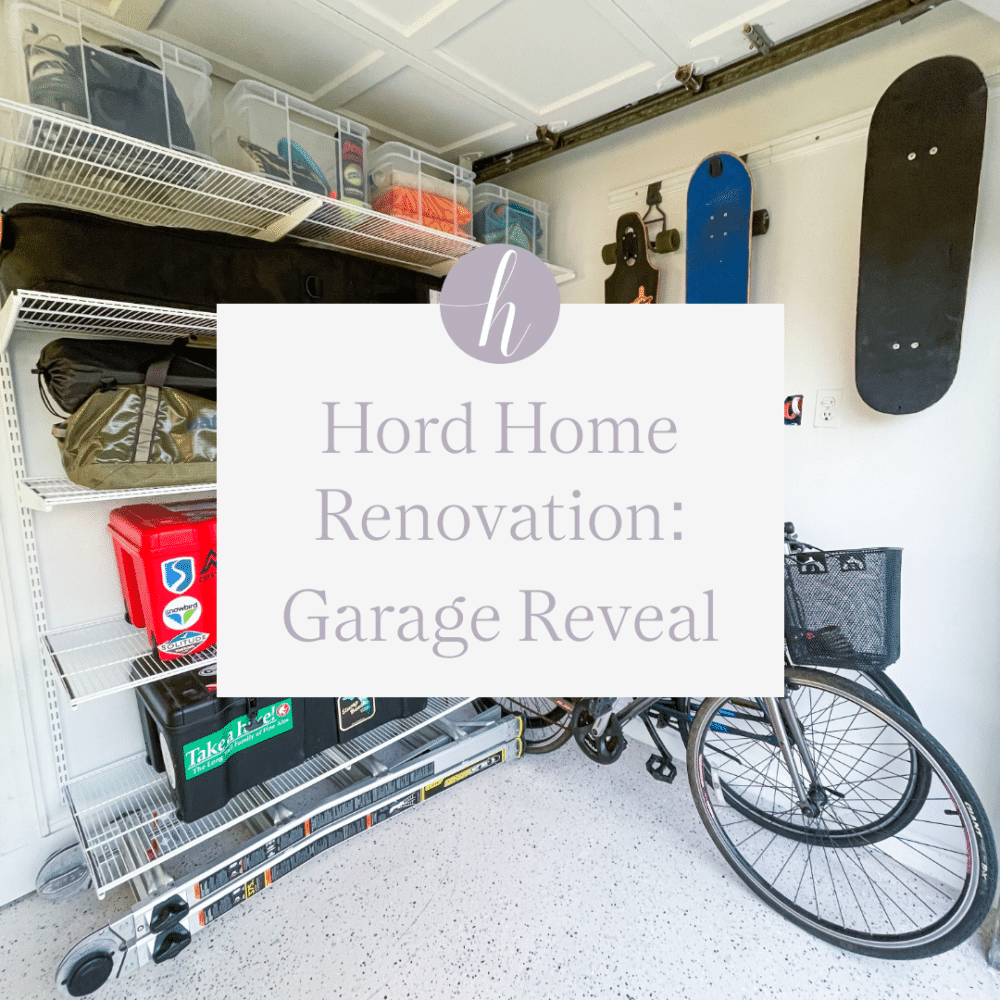 Fillip and I are so excited to start sharing the second phase of renovations at our home! For round two, we renovated the upstairs and built into our garage to add more usable square footage, and revamped our now smaller garage space. 
Before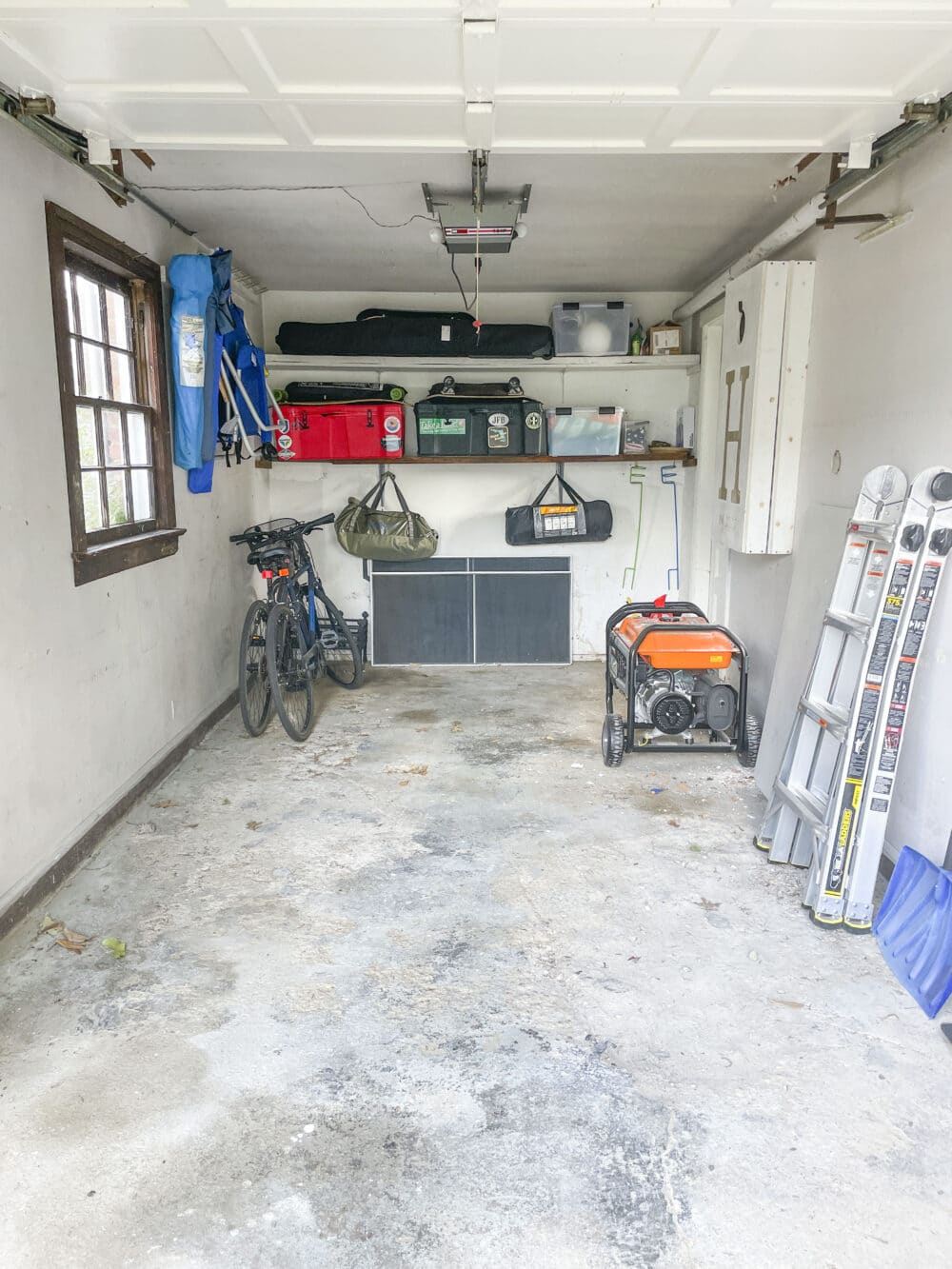 We purchased an older home with a smaller garage – which was almost impossible to fit a car into. So, instead of using our garage to store our car, we decided to utilize this space to expand the inside of our home, and make our actual "garage" smaller.
We didn't have a lot of items that we needed to store in the garage, so we knew we could cut this storage space down.
Planning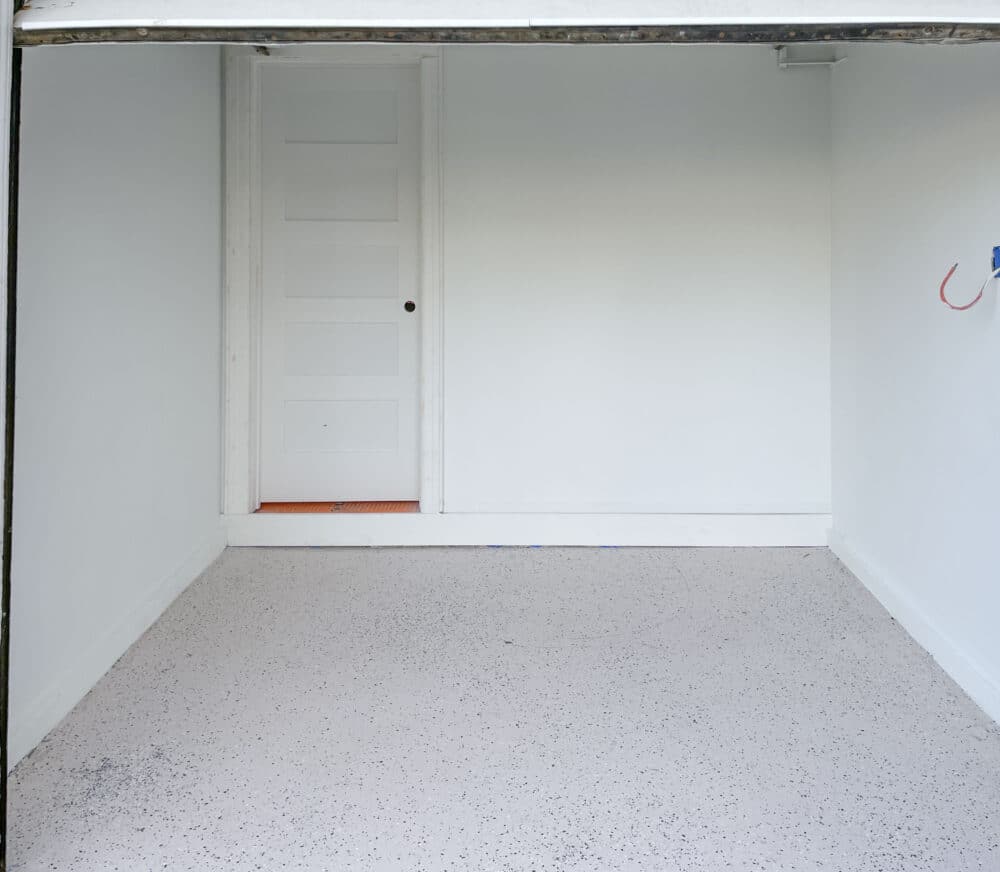 Our garage includes a window and a slide-up garage door that we knew we didn't want to change, so we had to get creative around these two obstructions. We created an L-shape mudroom which included the window and tucked in a little powder bathroom. This left us with a small storage area in the front of the garage.
Stay tuned for our mudroom and powder room reveal in the coming weeks!
It's important to plan and take inventory of what will be stored in a space before designing it.
Our garage was mostly going to be used for sports-related storage like bikes, skateboards, rollerblades, snowboarding gear, camping items, our cornhole set, beach items and anything for outdoor maintenance.
Another big consideration when designing a garage space is to keep in mind the garage door – as you don't want anything obstructing this.
Design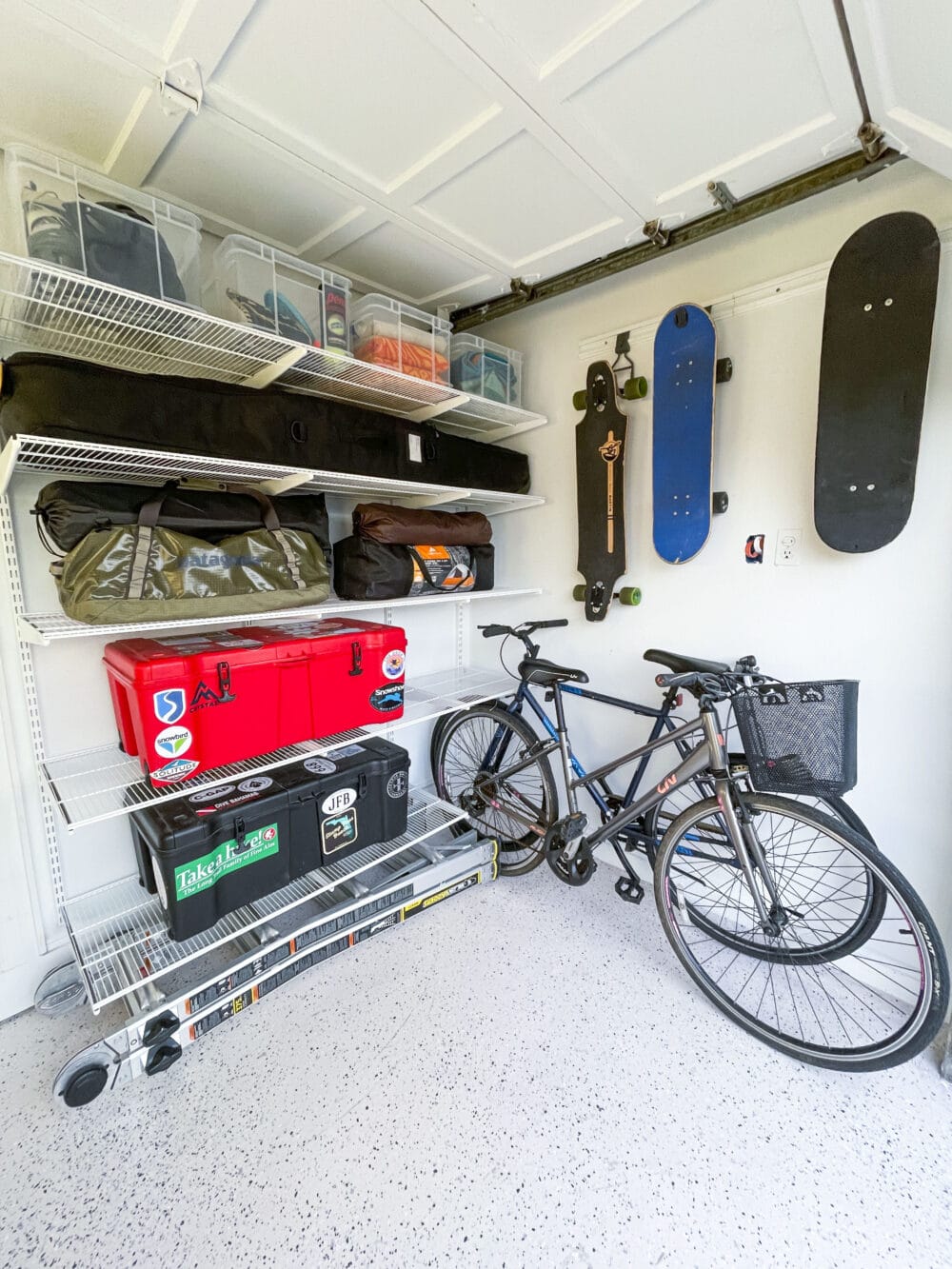 At Horderly, we work a lot with the Elfa system from The Container Store and we knew right away that this was going to be the perfect solution to transform our small garage space.
What's great about Elfa is that it's super adjustable to your needs and you can always make simple, cost-effective changes in the future if items were to be added or changed in the space.
We took advantage of the largest wall for shelving to hold bins of sports, camping and beach items and made sure to leave a little space to tuck our bikes. We considered hanging the bikes on the wall but this would have taken up a lot of space that wasn't worth it for us as we don't use our bikes that often.
We knew we would need to take advantage of every inch of wall space, so on the side walls we hung utility tracks. We had to keep the doorway to our mudroom in mind so we wanted to hang slim items here like the shovel, rake, chairs, and cornhole. The skateboards hanging also added a cool aesthetic touch.
We love the way our little garage storage space turned out thanks to Elfa from The Container Store and we know that we can always make simple adjustments if we were to need to add more items in the future!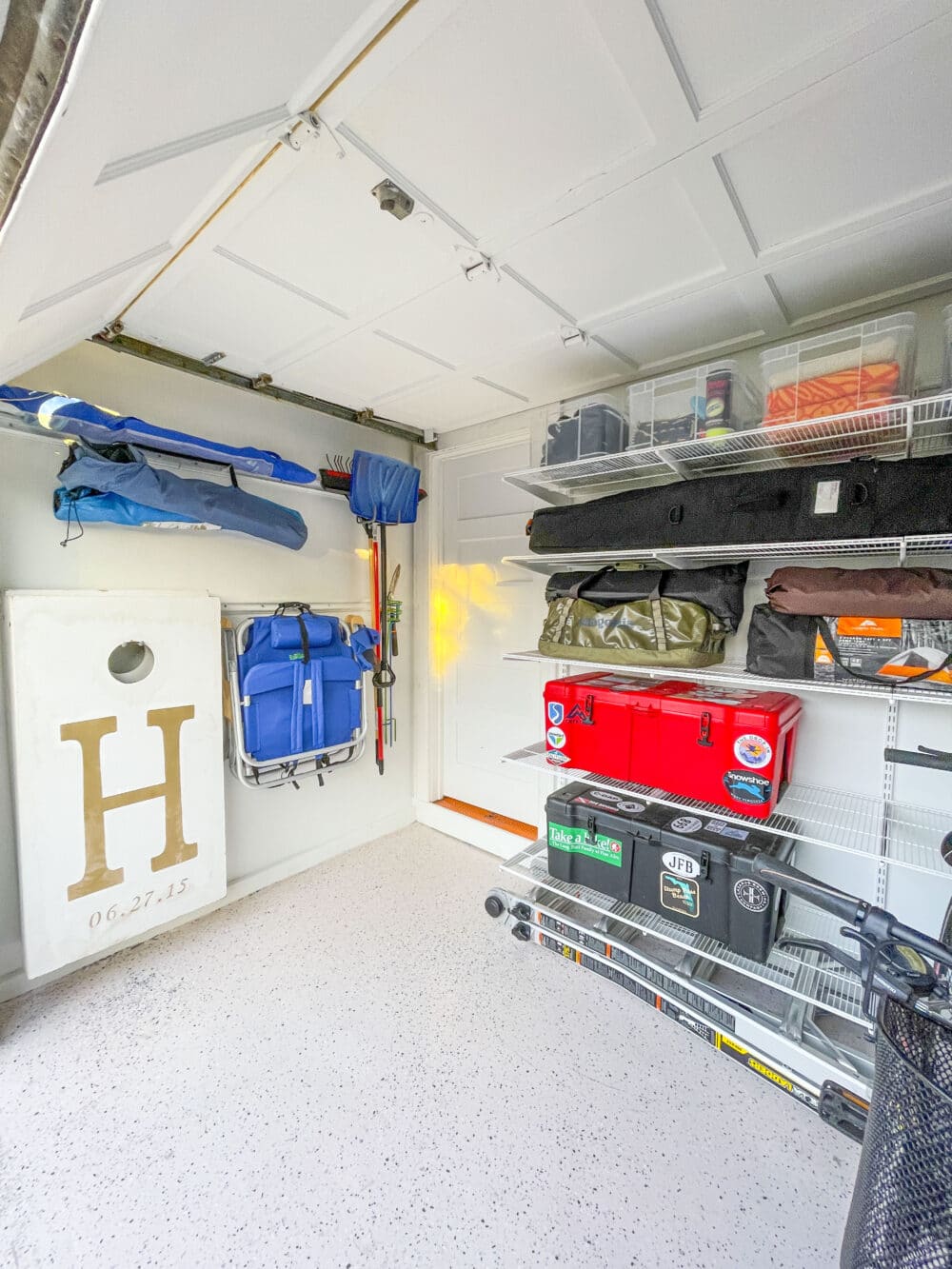 If you need some extra help but aren't sure where to start, reach out to Horderly to schedule an in-home or virtual organizing session.
For more information on all things Horderly – including lots of great tips, tricks, and other #HorderlyHabits – check out our blog or reach out for more information!
This content is independently curated by Horderly and may earn us a commission.