Easy Car Organization Tips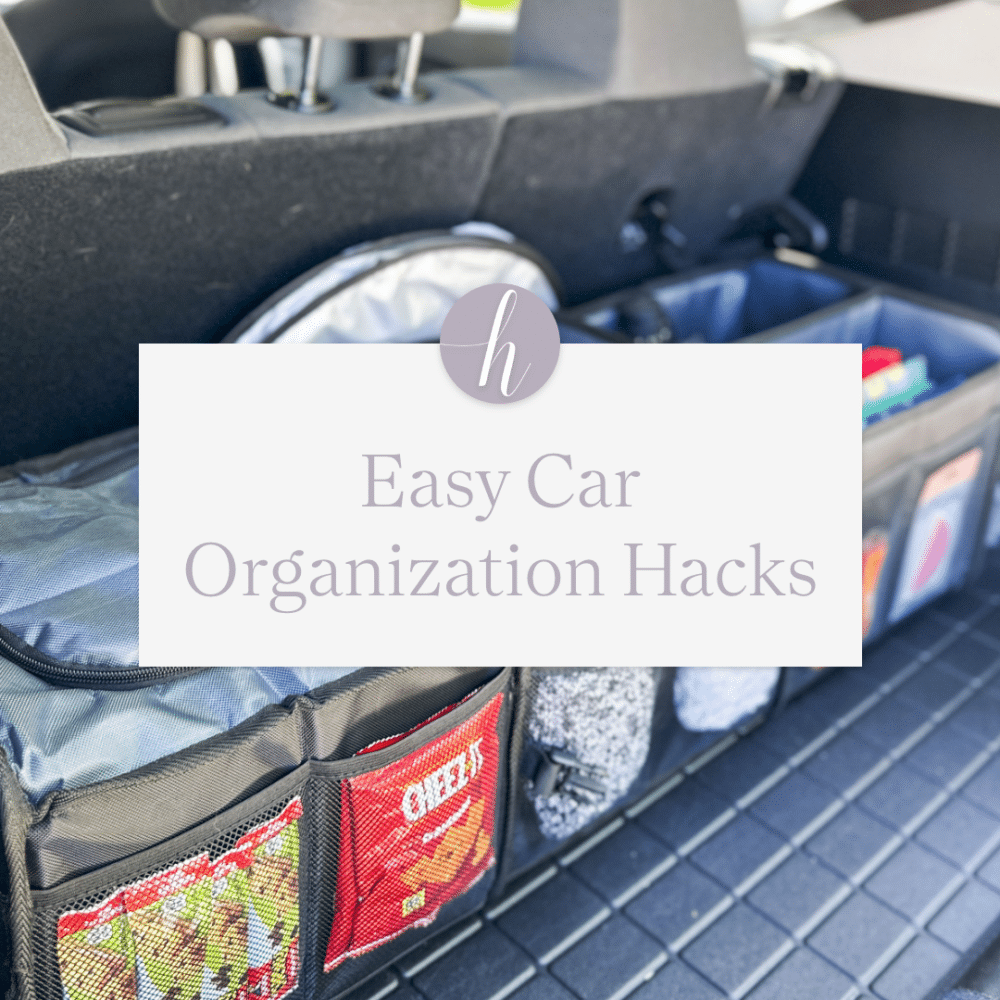 Whether you spend hours driving in your car everyday or drive a couple times a week, you deserve to have a clean and tidy vehicle. Below we share with you our tips and tricks on how to create systems so that each section of your car has a purpose to keep the junk out of your trunk!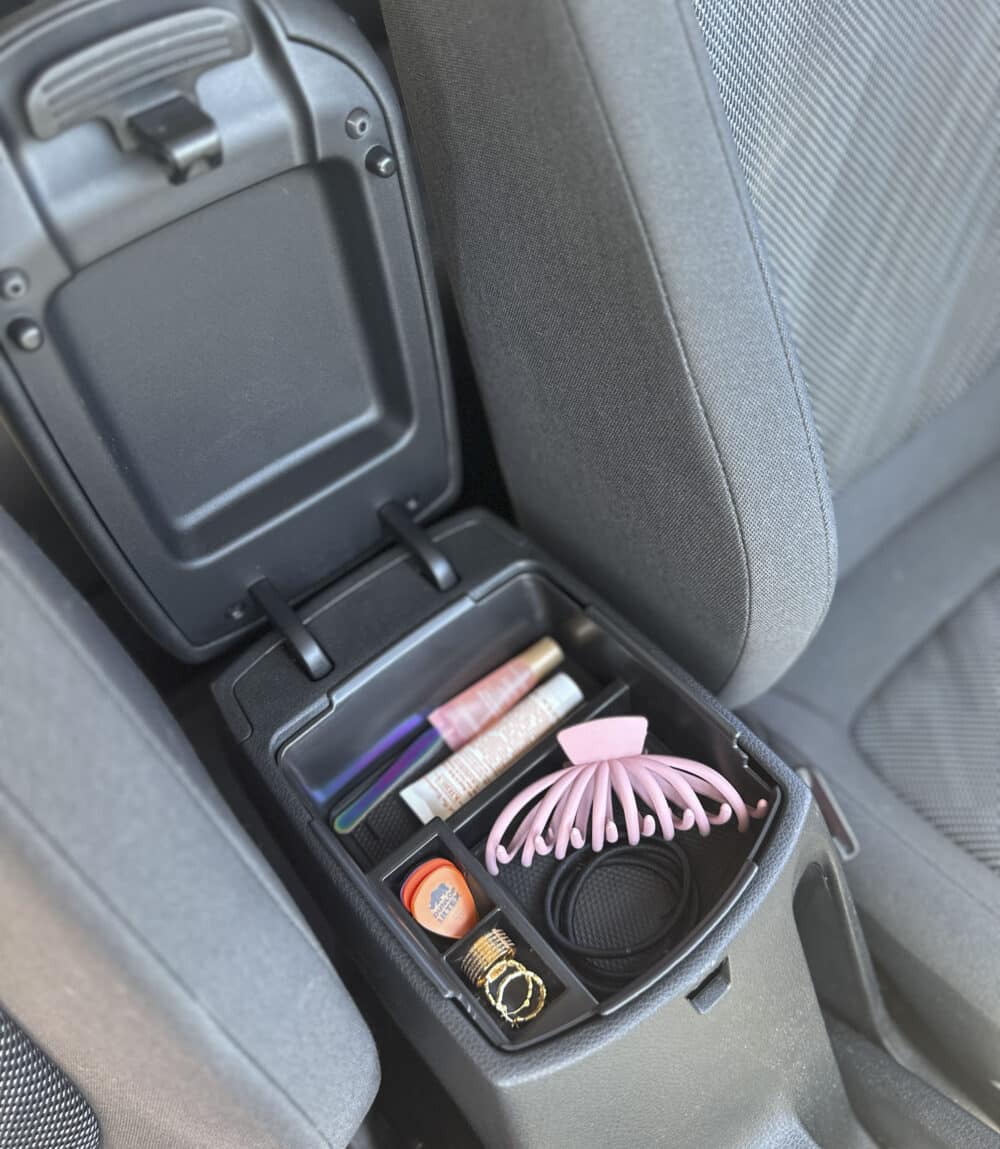 The center console is a tricky spot to organize because it is often strangely shaped and just becomes a dumping ground. We recommend googling: "[your car's model] console organizer" to find an organizer that fits your car perfectly! Less is more here- keep this space tidy by only storing your personal items that need easy grab and go access. Here are some suggested items to store in your center console:
Hand sanitizer
Mask
Chapstick
Lotion
Gum/mints
Meds
Loose change/cash for tolls if needed (although we recommend getting a toll pass that works in your state to simplify your driving experience)
Door Organization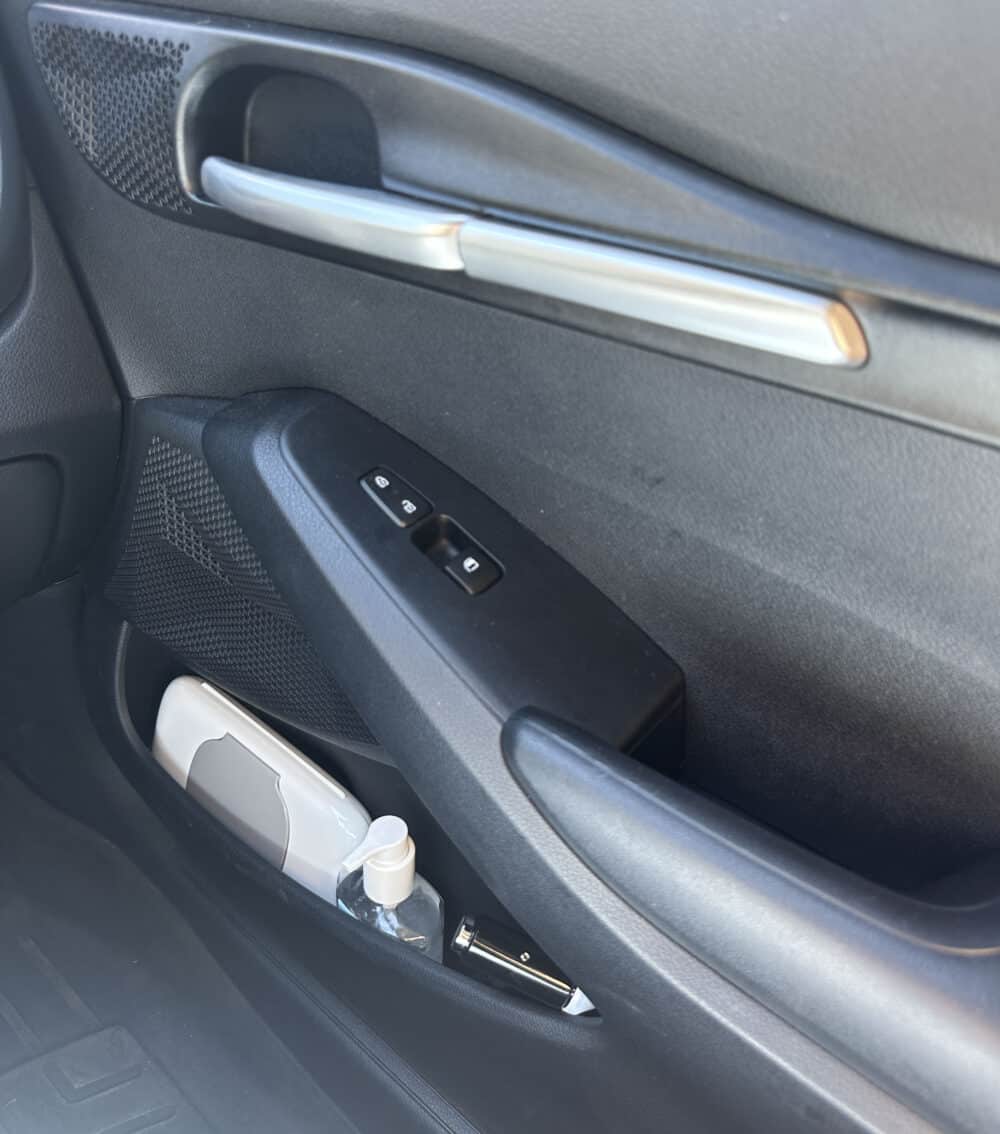 The door tends to be another area that accumulates trash since it is the easiest spot for people to place items they came into the car with. Consider creating a car policy where everyone brings out what they bring in. Use the door cubbies to store hand sanitizer, a wipe dispenser, and safety hammer for easy access. Car seat gap fillers are a great way to add storage for additional beverages, your phone, and wallet. This also prevents items from dropping into the abyss below your seat!
Visor & Seat Organization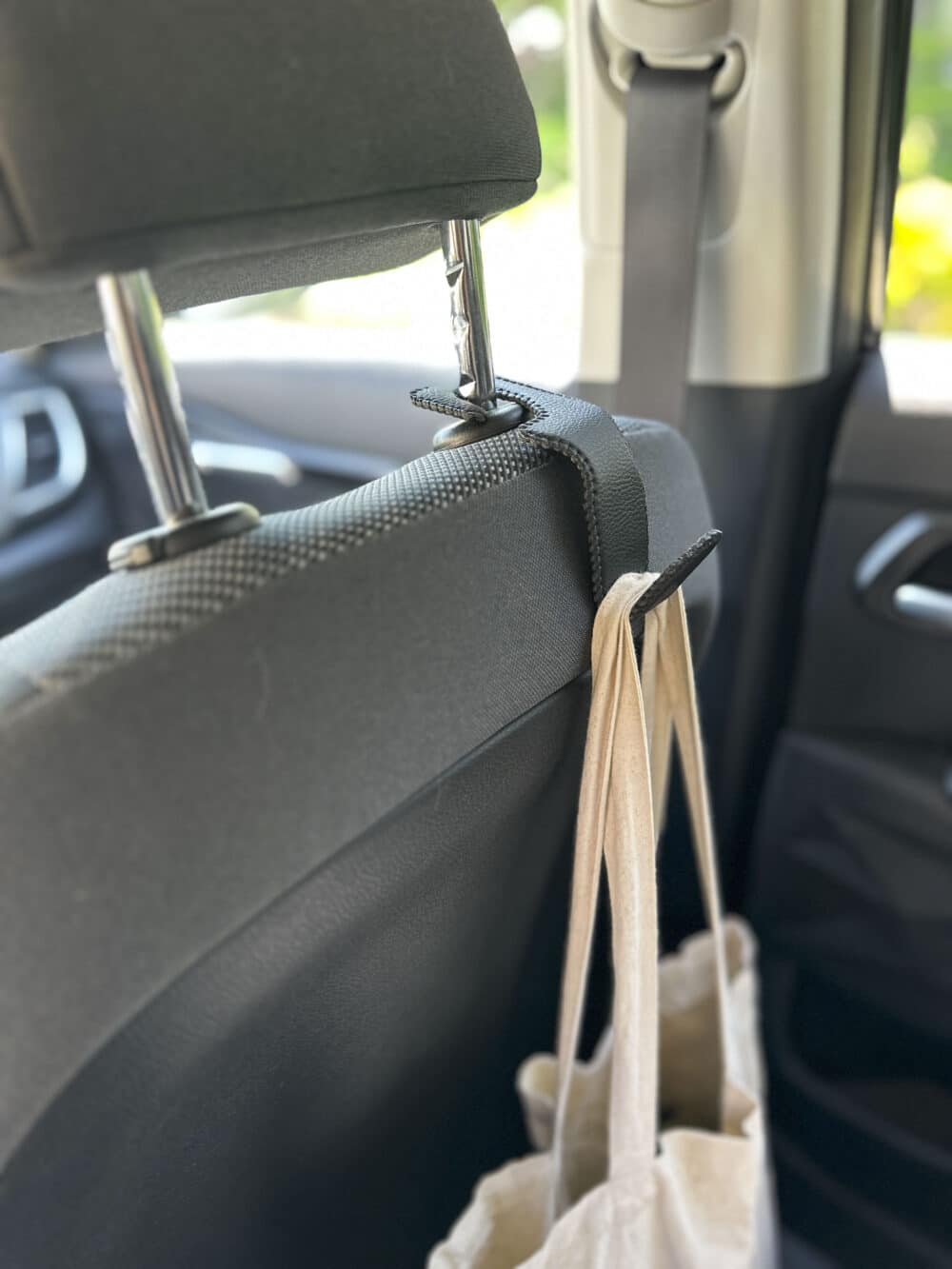 Visors are a great place to create additional storage solutions in your car without infringing on your personal space. Scrap the bulky tissue box and use your visor to store a tissue holder! This gives you immediate access to your tissues which is especially a must during allergy season.
If you are looking to clear up floor space, these seat hooks can keep your purse or grocery bags off the ground and more easily accessed from the front seats of your car.
GLOVE BOX PICTURE
Glove Box Organization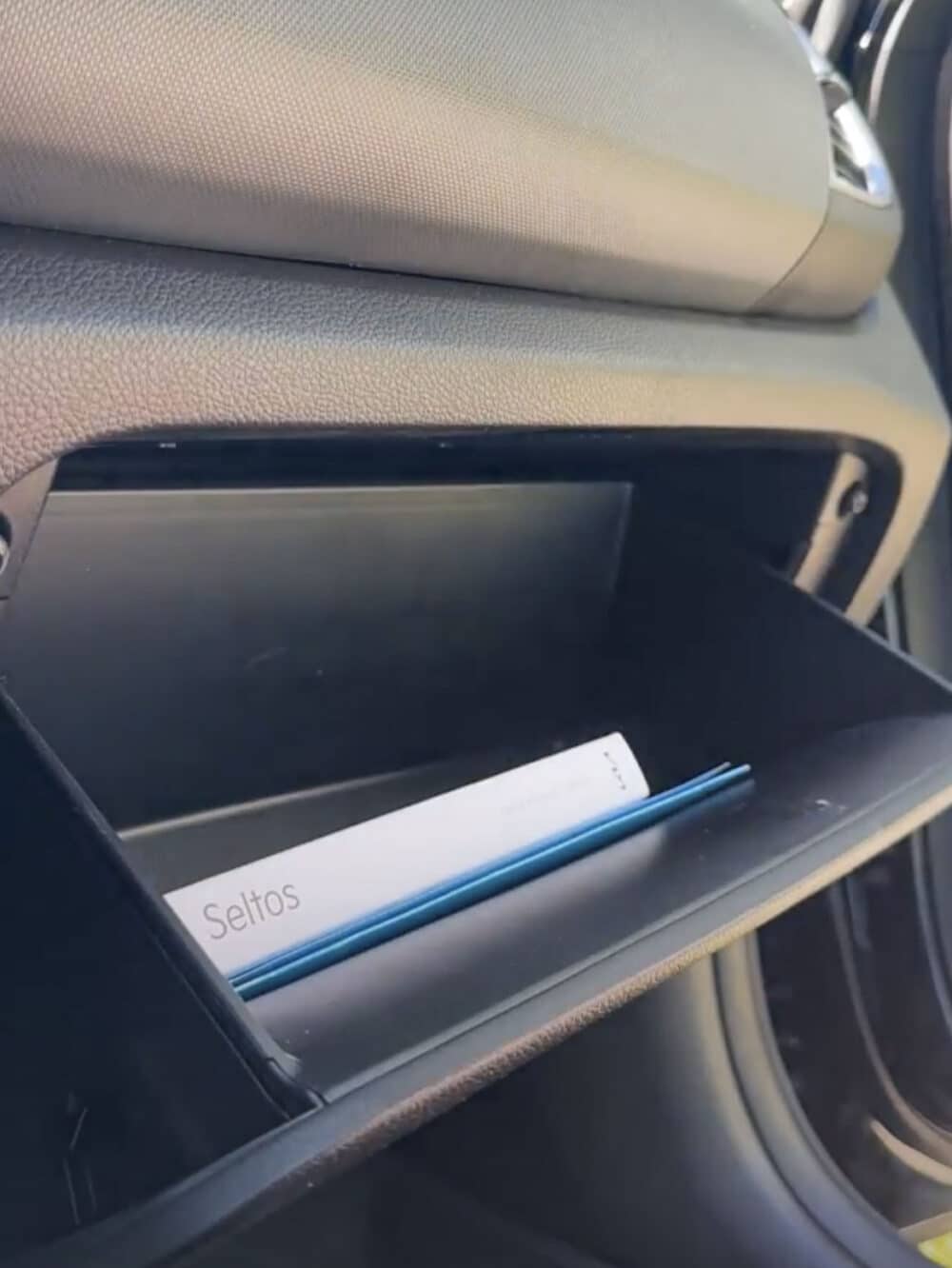 The glove box is a space that should house the important documents in your car and never be left cluttered. Ideally we recommend keeping your glove box open for just your car's registration, insurance, and owners manual. If you are planning on storing more in your glove compartment, make sure to place your important car documents into an accordion folder so that it is easy for you to access in the event you are pulled over. If you find yourself with extra room, feel free to store extra napkins and silverware here to grab in a pinch!
Trunk Organization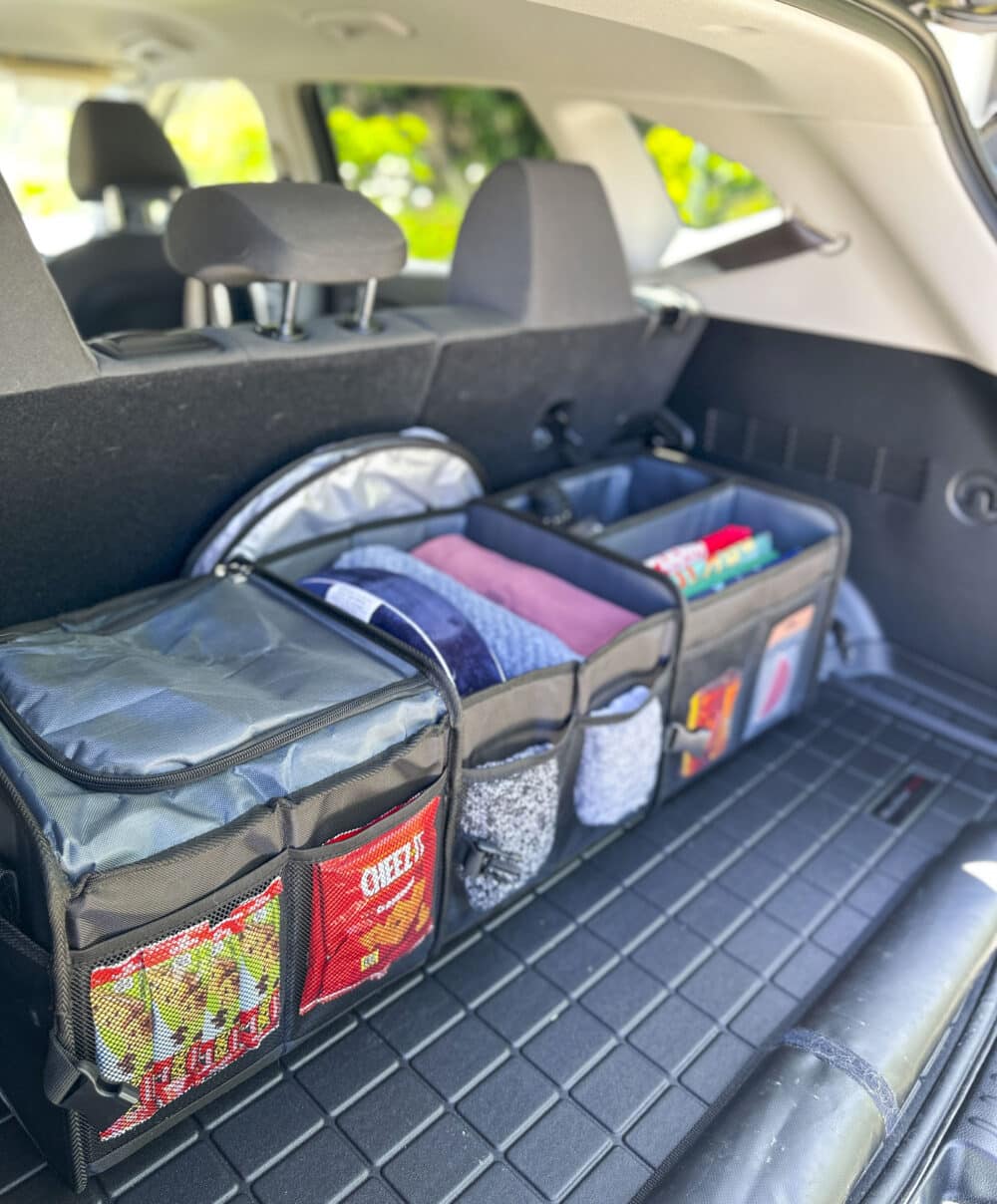 It's time to get the junk out of your trunk! Create a system using an expandable trunk organizer to coral loose items into categories. Not only does this create a tidy trunk, but it also allows you to easily move around all of your items at once to create space for additional items like suitcases or camping gear. Here are some suggested categories to store in your trunk organizer:
Car cleaning supplies
Reusable grocery bags
Umbrella
Blankets & travel pillows
Snacks & water
Pet travel supplies (poop baggies, expandable water/food bowl, treats)
Baby/kid toys/supplies
Extra clothes (socks, undies, sweatshirt)
Emergency Supplies
Create Trash Zone + Cleaning Schedule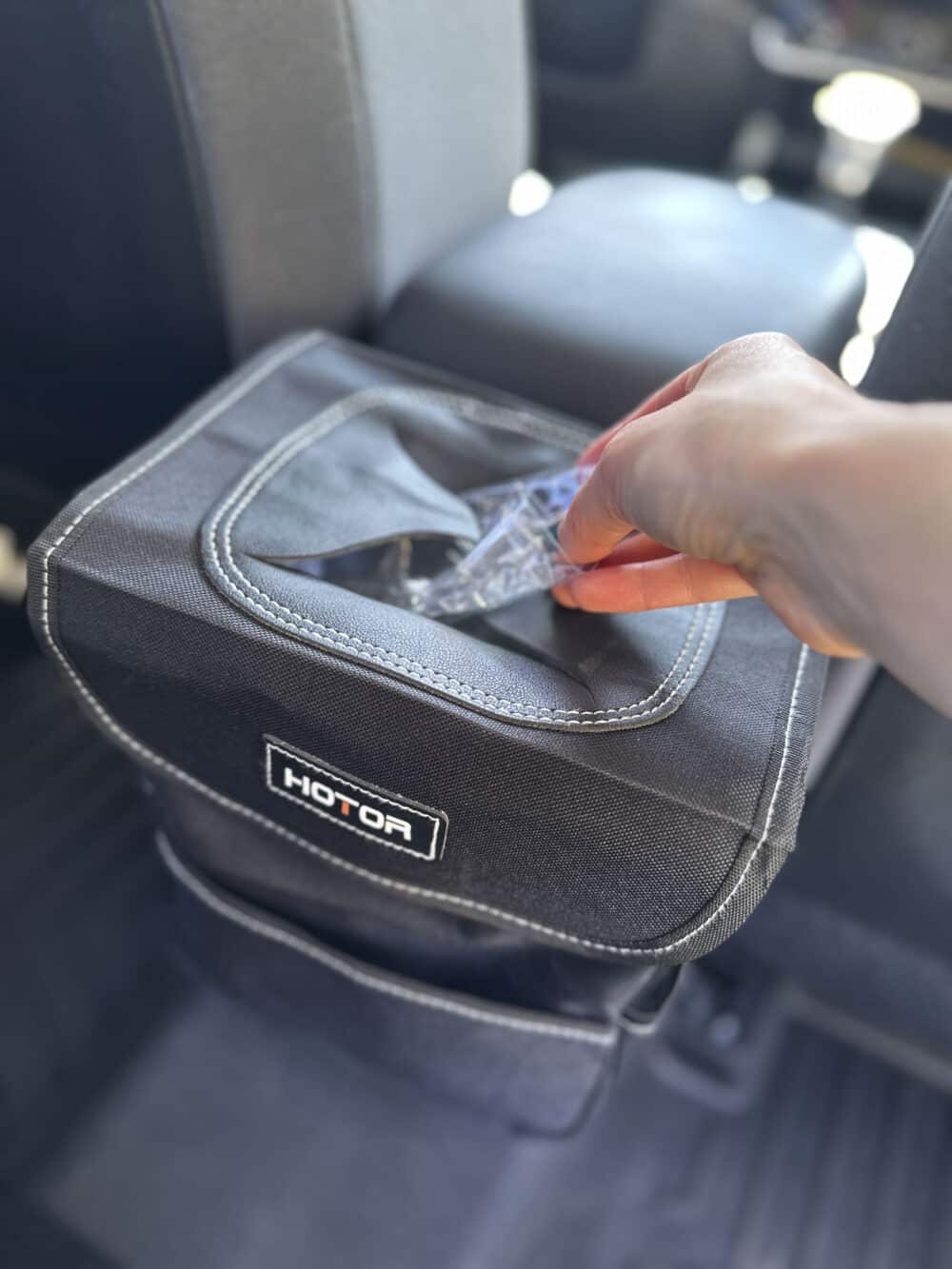 It is so important to have a designated spot for trash so it doesn't end up all over your car. There are a variety of trash can options to choose from including behind the seat/console, passenger side, and cup holder trash cans which make it easy to keep your car tidy!
We recommend setting up a cleaning schedule to help you maintain the organizational systems in your car! Empty your trash weekly and give the inside of your car a quick wipe down. Many car washes have loyalty or membership programs that you can join to receive discounted car cleanings. Or checkout a car cleaning company like Spiffy that comes directly to your home. A clean and tidy car will help you maintain peace of mind while you are on the go!
As always, we are here for you if you need additional support organizing your space! We offer in-home and virtual organizing services to take your space to the next level.
For more information on all things Horderly– including lots of great tips, tricks, and other #HorderlyHabits – check out our blog or reach out for more information!
This content is independently curated by Horderly and may earn us a commission.