6 Organizing Products That Will Transform Your Closet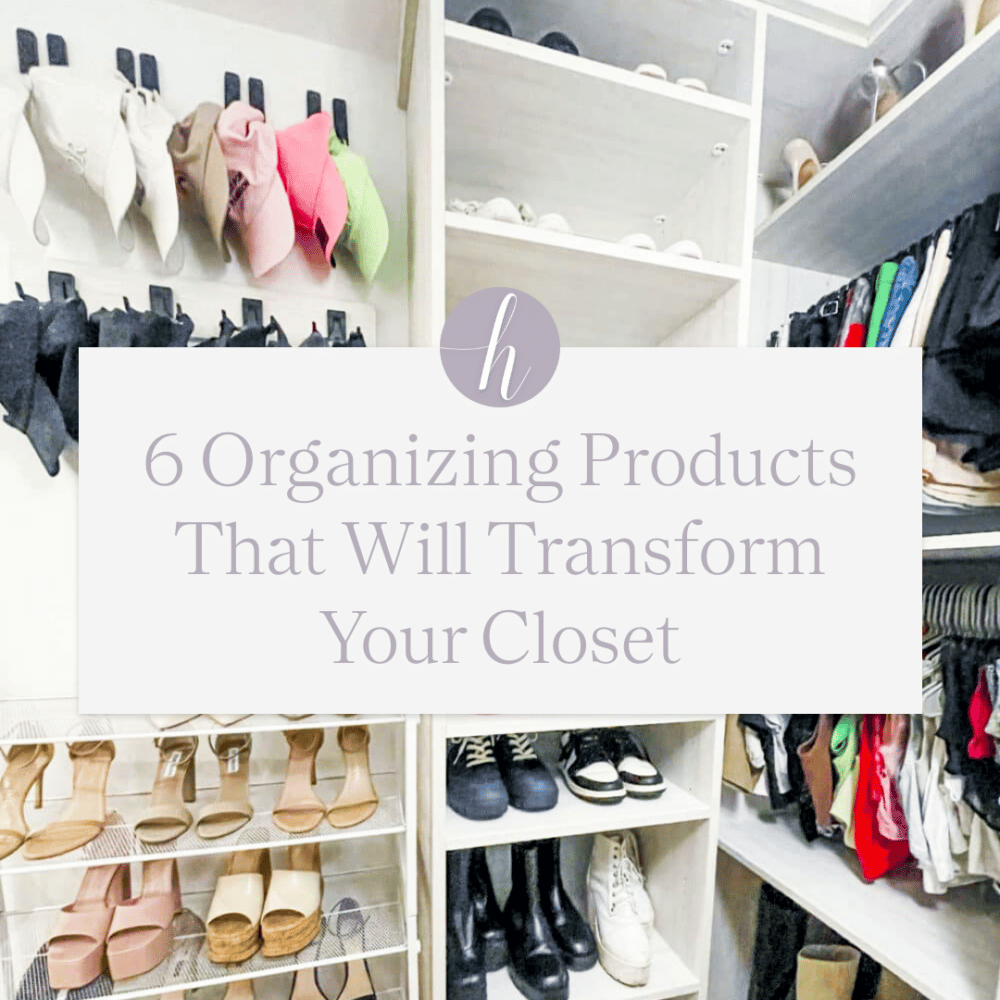 One of our goals when organizing closets is for our clients' to feel like they are stepping into their favorite store, designed to function perfectly to their needs, every time they get dressed. That's why we are so excited to share with you a list of our favorite products to help you create that experience in your own closet!
Clutch Dividers & Purse Stuffers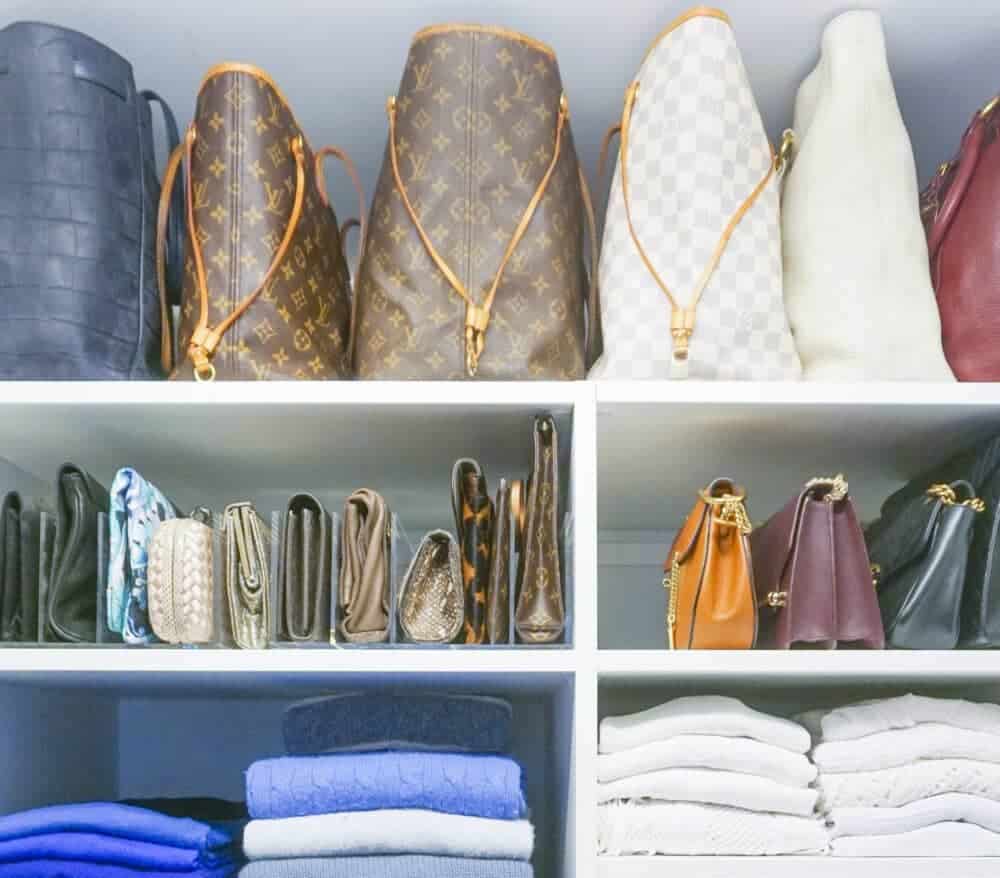 Ever wonder how we get the purses on our Instagram feed to look picture-perfect? Our secret: Purse Stuffers! These quilted stuffers keep your purses standing upright while they maintain the structure of your bag. When your purses are protected, they stay looking brand new and last longer!
TIP: Drowning in clutches? Try using a divider to separate your clutches, making it easier to see and access them!
Rod Dividers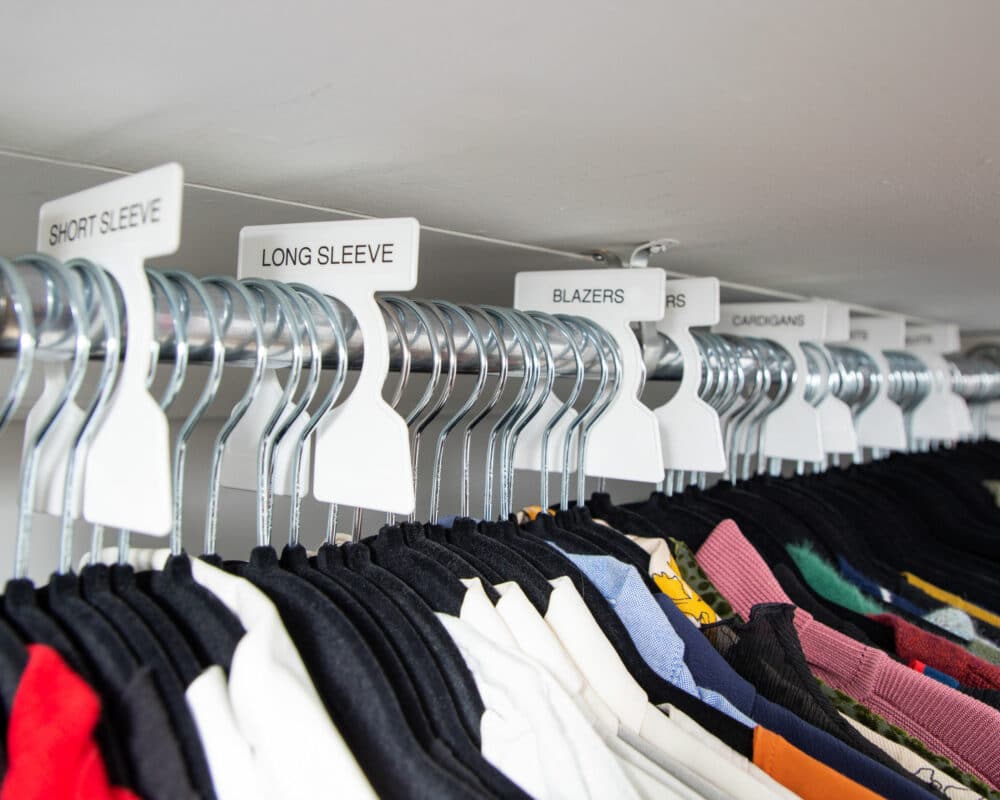 Have you ever done a full closet revamp only to have your hanging clothes disorganized by the end of the month? That's where rod dividers come in. Rod dividers are an absolute staple when we organize closets. They create separation between categories, making it easy to find the pieces you are looking for and put them back with little thought. Labeling these dividers makes maintaining the system simple for everyone in your home.
TIP: When sorting your hanging clothes, start by separating by type (ie.- blazers, button-ups, blouses, dress pants, etc.). Within each type, separate by sleeve/pant length; and within each length, separate by color to really bring your closet to the next level.
Drawer Dividers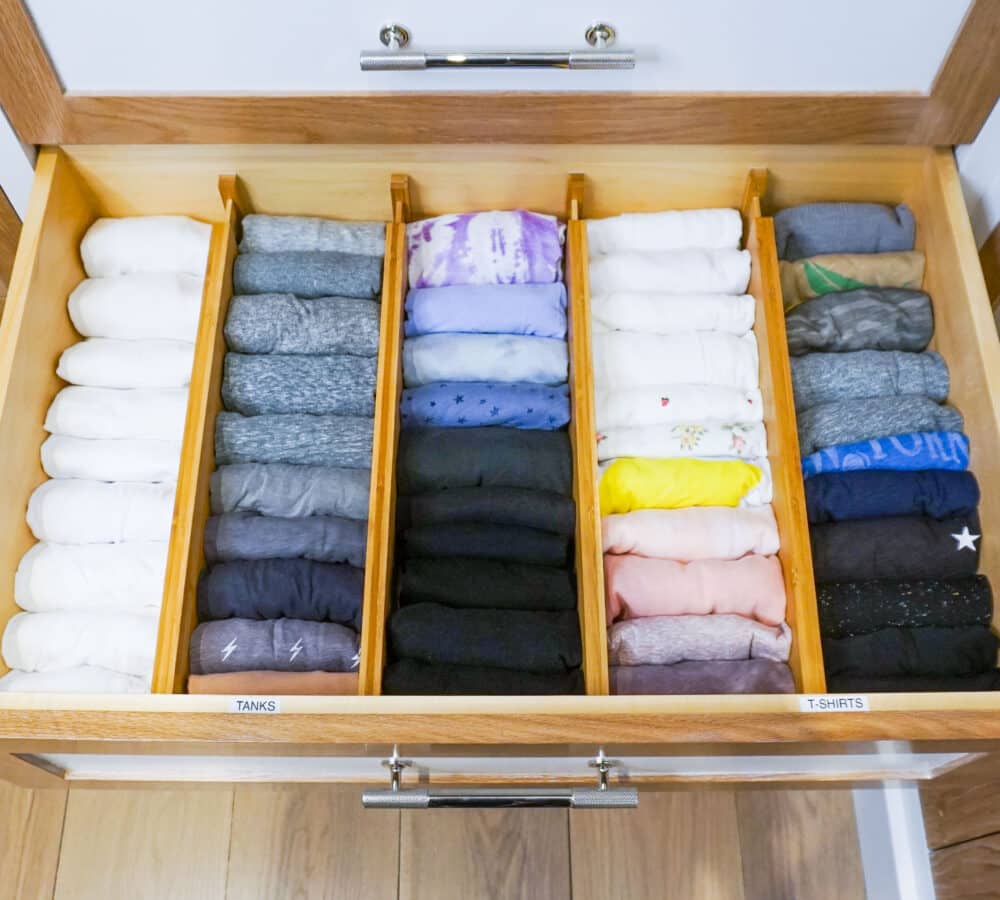 Whether you're a master folder, or are just learning the file folding technique, expandable drawer dividers are the best way to maintain organized drawers. They create separation between categories while helping to keep your folds upright for you to see. Expandable drawer dividers come in all sorts of materials and finishes including white (shallow and deep), bamboo (shallow and deep), light wood (shallow and deep), dark mocha brown (shallow and deep), and even clear (shallow and deep). If your drawer is extra shallow, these OXO Dividers are for you!
Checkout our Youtube Folding Playlist or our Instagram Folding Highlight Reel to learn how to fold the Horderly way!
Shoe Storage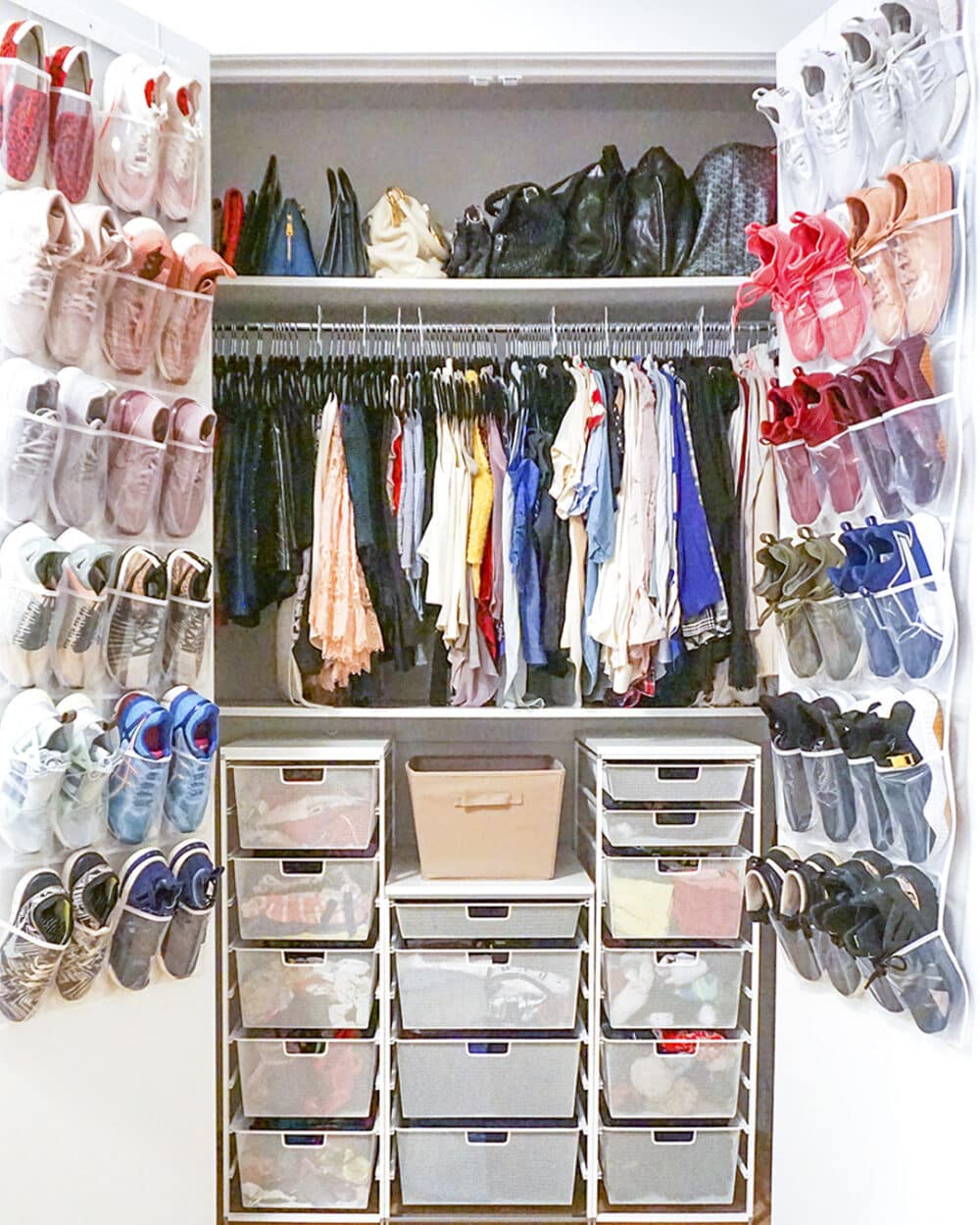 Are your shoes wreaking havoc on your closet floor? This PEVA Shoe Storage solution and this Eco-Fabric Over the Door Shoe Bag allow you to maximize spots in your closet that were previously dead zones, like the back of your closet door or even a wall inside your closet. This solution is also a great way to organize grab & go items like sunglasses and winter accessories!
Hooked on Hooks!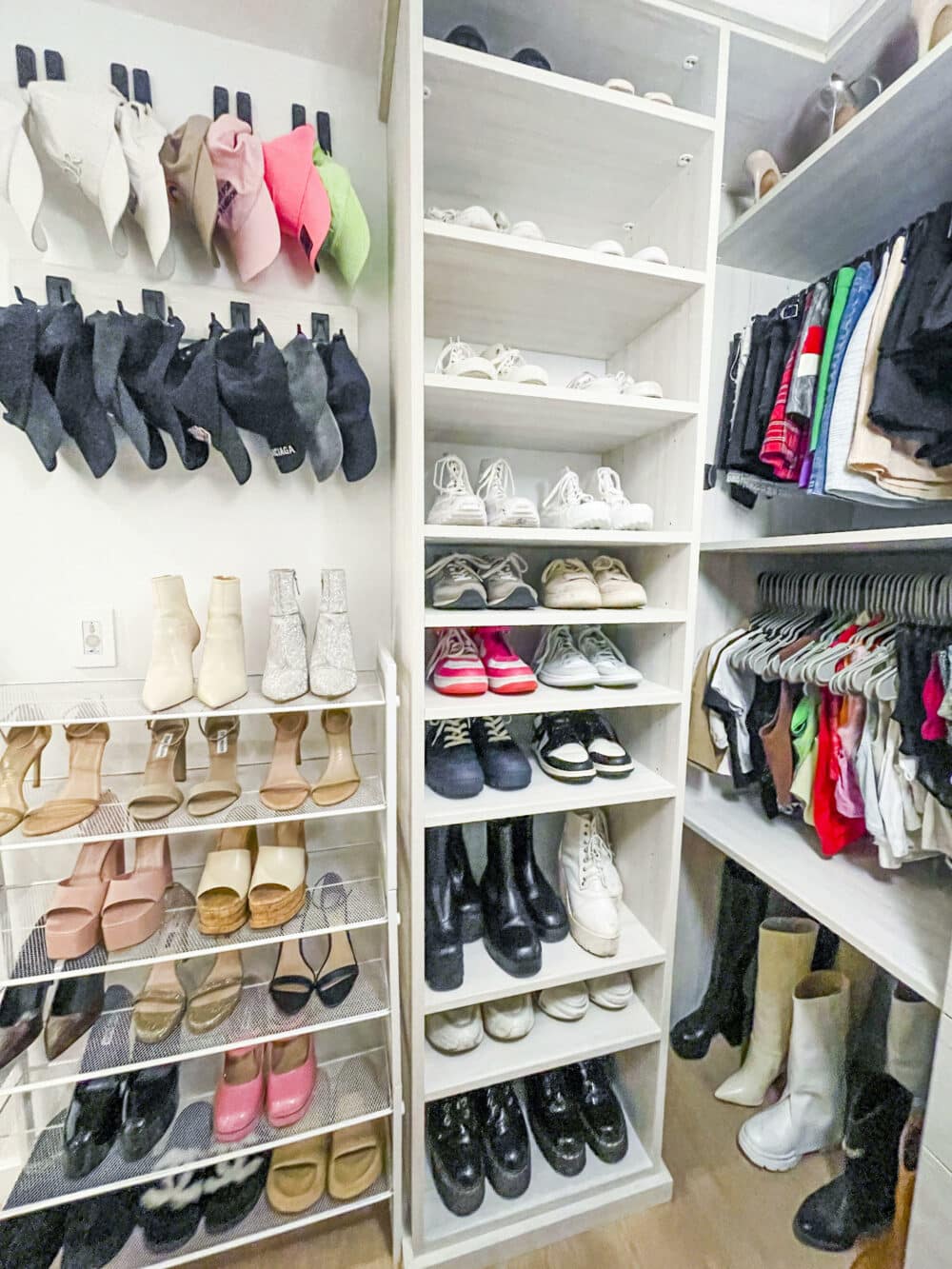 Command Hooks are another staple in our organizing kits. They have so many uses and can really extend the amount of storage space you have to work with. We love using command hooks on closet walls for hats and ball caps, which maximizes the height of your space. We also love using them on the back of closet doors to hang frequently used totes and backpacks! They come in many finishes to match your style including brushed nickel, matte black, black double hook, white, and clear.
Feeling stuck? Reach out! We offer In-Home sessions for a full-service experience and Virtual sessions if you are looking for a more DIY option!
For more information on all things Horderly- including lots of great tips, tricks, and other #HorderlyHabits- check out our blog or reach out for more information!
This content is independently curated by Horderly and may earn us a commission.