6 Organizing Products That Will Transform Your Closet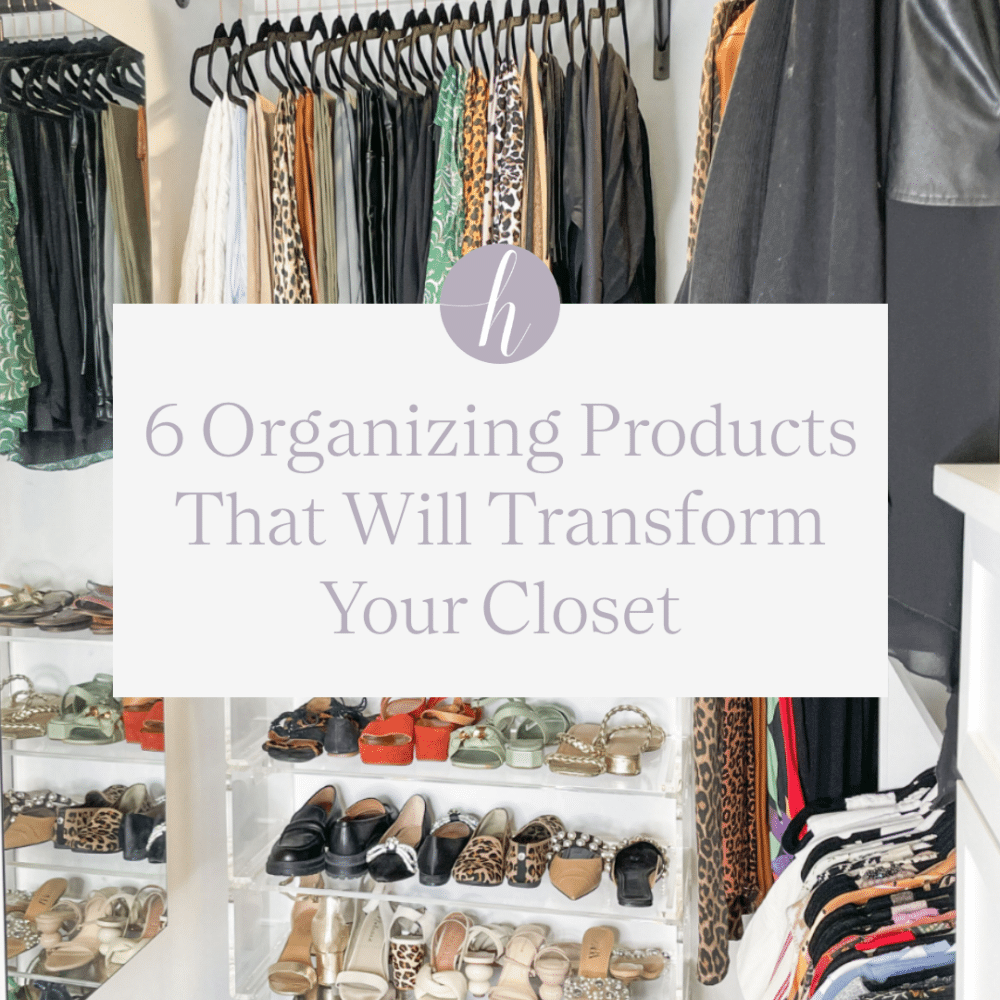 Tired of closet organizing products that just don't fit your space? We were too. So we've utilized our organizing expertise to create a line of products that filled the gaps and met our high standards for structure, functionality, aesthetics, and ease of maintenance. We can't wait to see these products fill your space and help you transform your closet into your own custom-designed store!

The best news? All the products linked below are available for free next-day local delivery for orders $100+ at horderly.shop!
Clutch Dividers & Purse Stuffers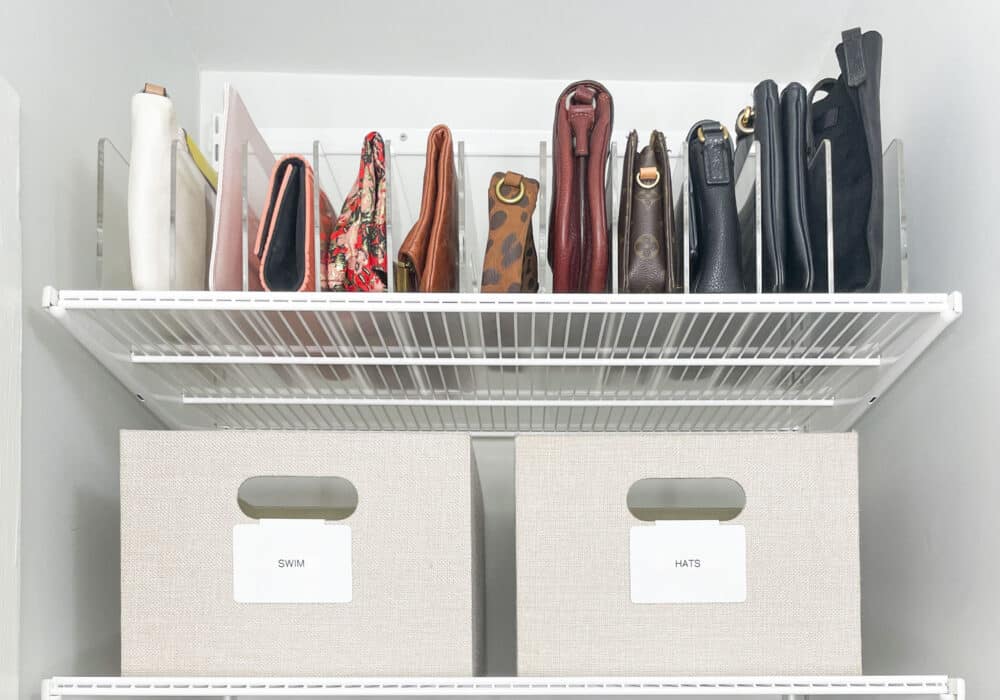 Proper storage is necessary to maintain the structure and integrity of your purses. These satin-lined purse stuffers keep your purses standing upright making them an essential (and affordable!) in addition to any handbag collection! When your purses are protected, they stay looking brand new and last longer!

TIP: Are your clutches getting lost, damaged, or pushed to the back of your shelf? Try using a divider to separate your clutches, making it easier to see and access them!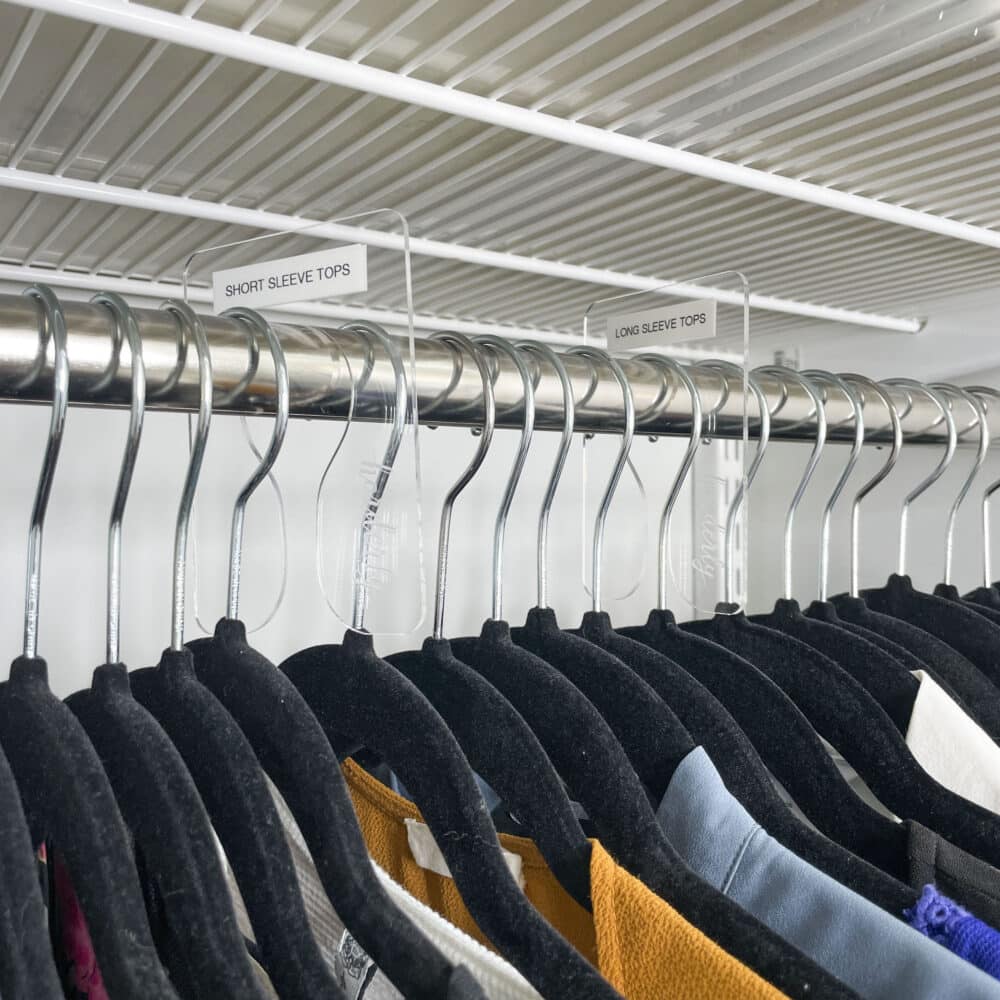 Eliminate your morning getting-dressed-stress by adding this staple product to your closet! Rod dividers create separation between categories, making it super easy to find the pieces you are looking for and put them back with little thought. Labeling these dividers makes maintaining the system simple for everyone in your home. Our acrylic dividers come in both white and clear to match your aesthetic!
TIP: When sorting your hanging clothes, start by separating by type (ie.- blazers, button-ups, blouses, dress pants, etc.). Within each type, separate by sleeve/pant length; and within each length, separate by color to really bring your closet to the next level.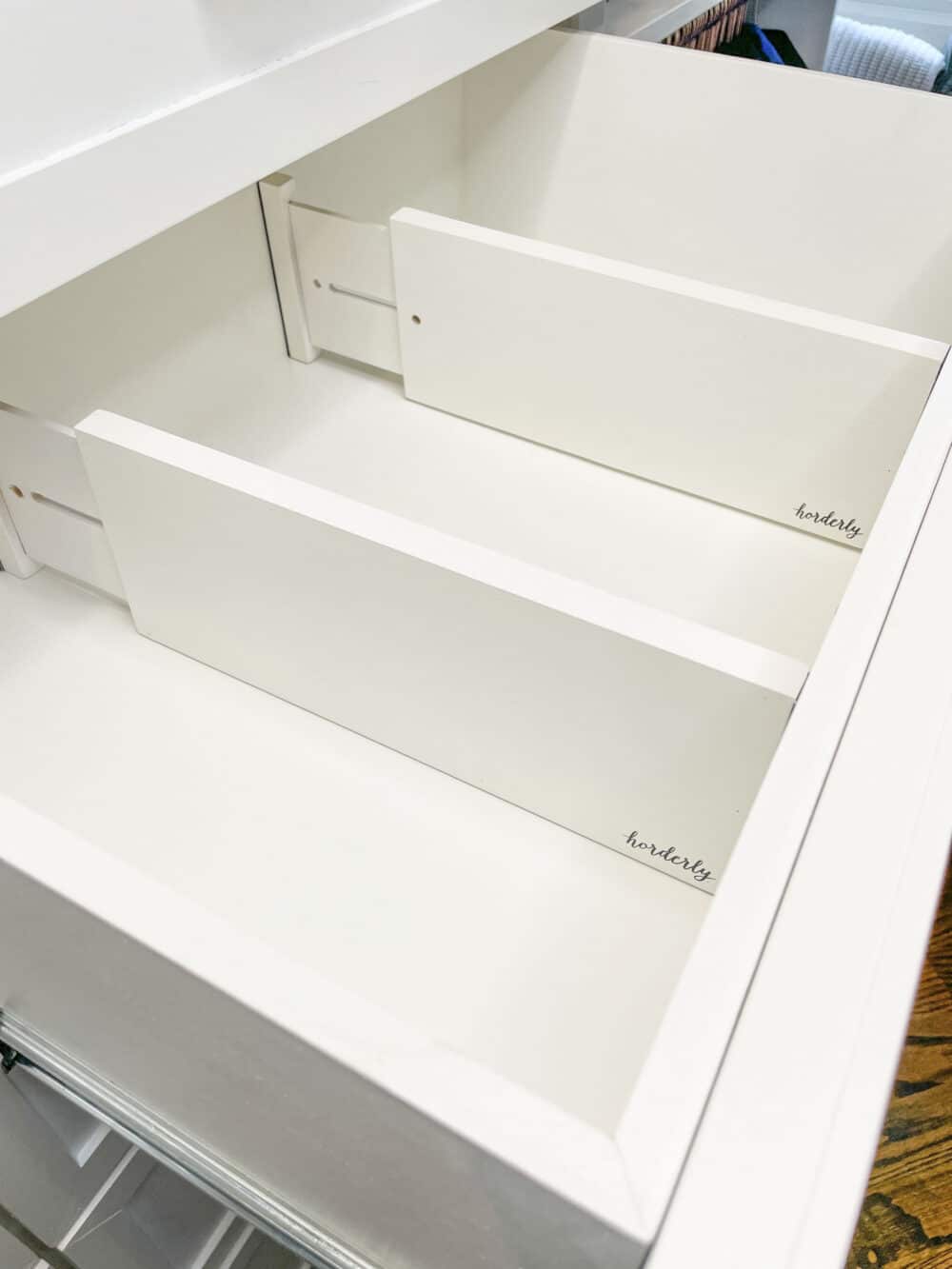 Whether you're a master folder, or are just learning the file folding technique, expandable drawer dividers are an essential addition to any drawer. They create separation between categories while helping to keep your folds upright for you to see. We even use these in kitchens, bathrooms, and offices to divide categories. These dividers are available in white and bamboo with 4 sizes each, making them the most versatile dividers on the market! These beautiful and easy-to-use spring-loaded dividers will elevate both the function and the aesthetic of your drawers giving you the built-in look while maintaining flexibility as your drawer categories shift over time.

TIP: Checkout our Youtube Folding Playlist or our Instagram Folding Highlight Reel to learn how to fold the Horderly way!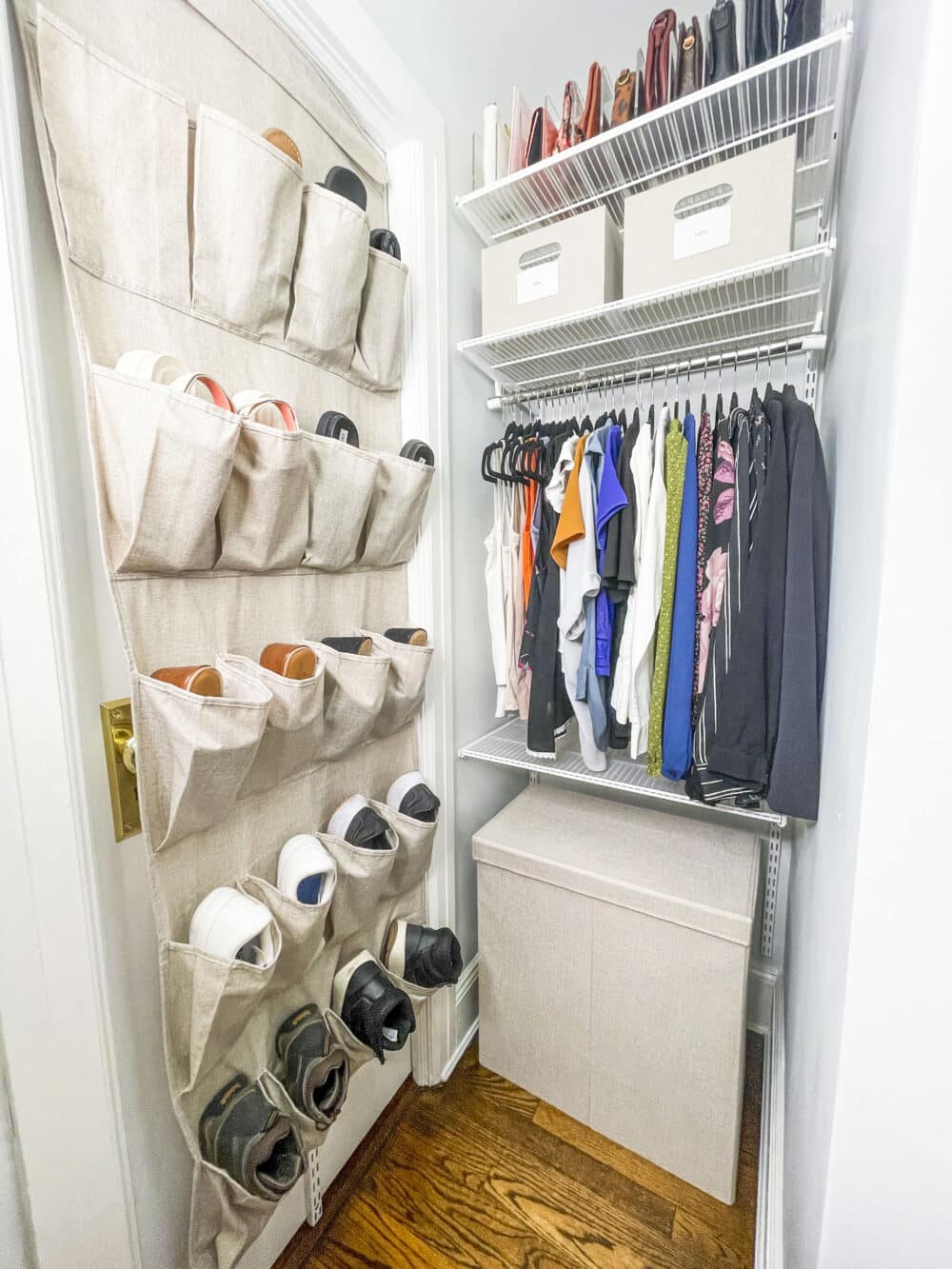 Are your shoes reeking havoc on your closet floor? This over the door shoe organizer provides ample shoe storage in previously unused territory like the back of your closet door or even a wall inside your closet. The organizer can be purchased with two different hook sizes depending on the depth of your door. This solution is also a great way to organize grab & go items like sunglasses and winter accessories!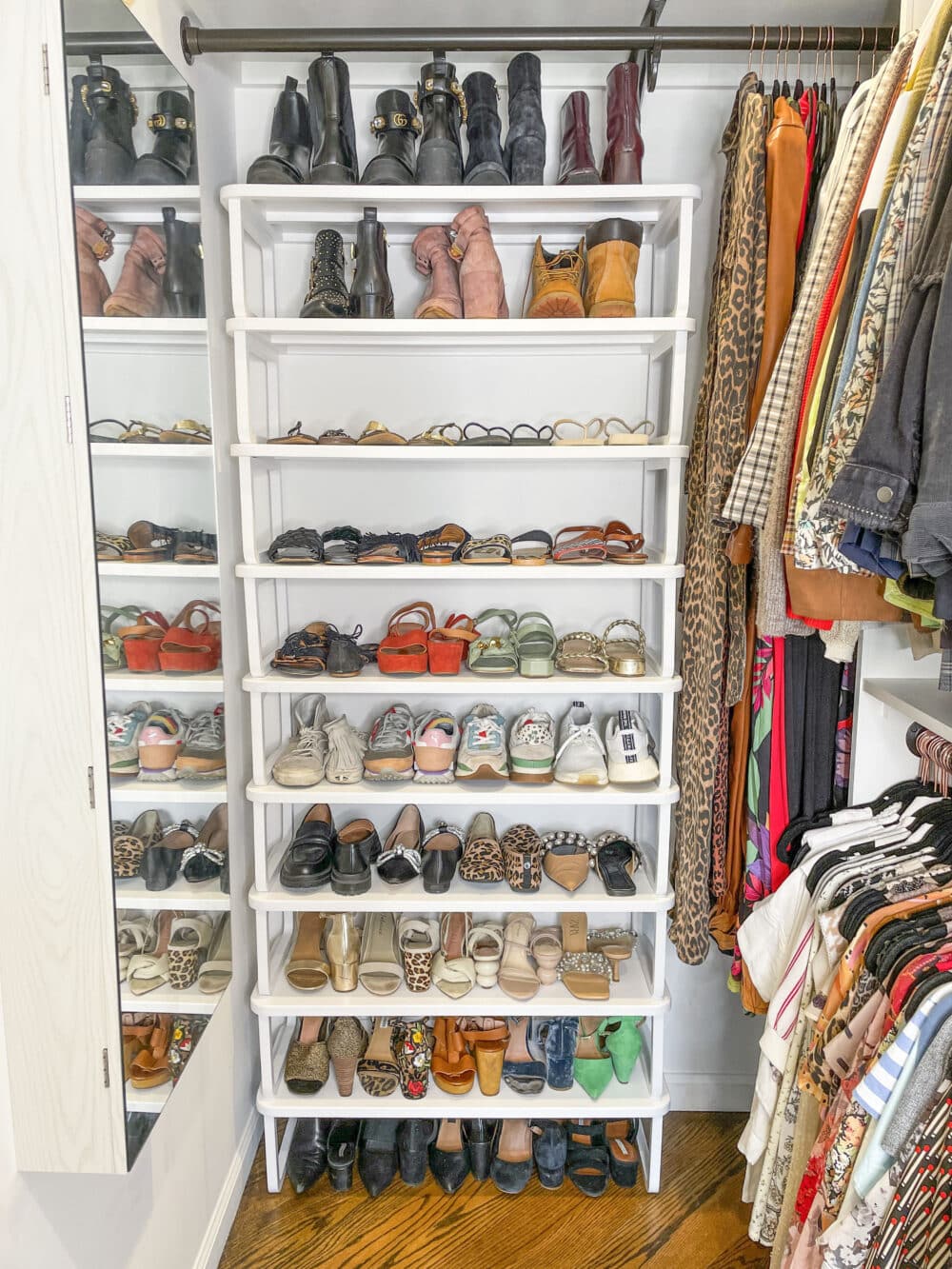 Have extra floor space in your closets? Try using stackable shoe shelves to maximize your storage space! These acrylic shoe shelves are a one-of-a-kind sleek option to elevate any closet. Get the built-in feel without the built-in price using these wooden shoe shelves, which can stack up to 10-high creating an entire shoe wall!

TIP: Use boot shapers to maintain the structure of your boots, keeping them in good shape for years to come!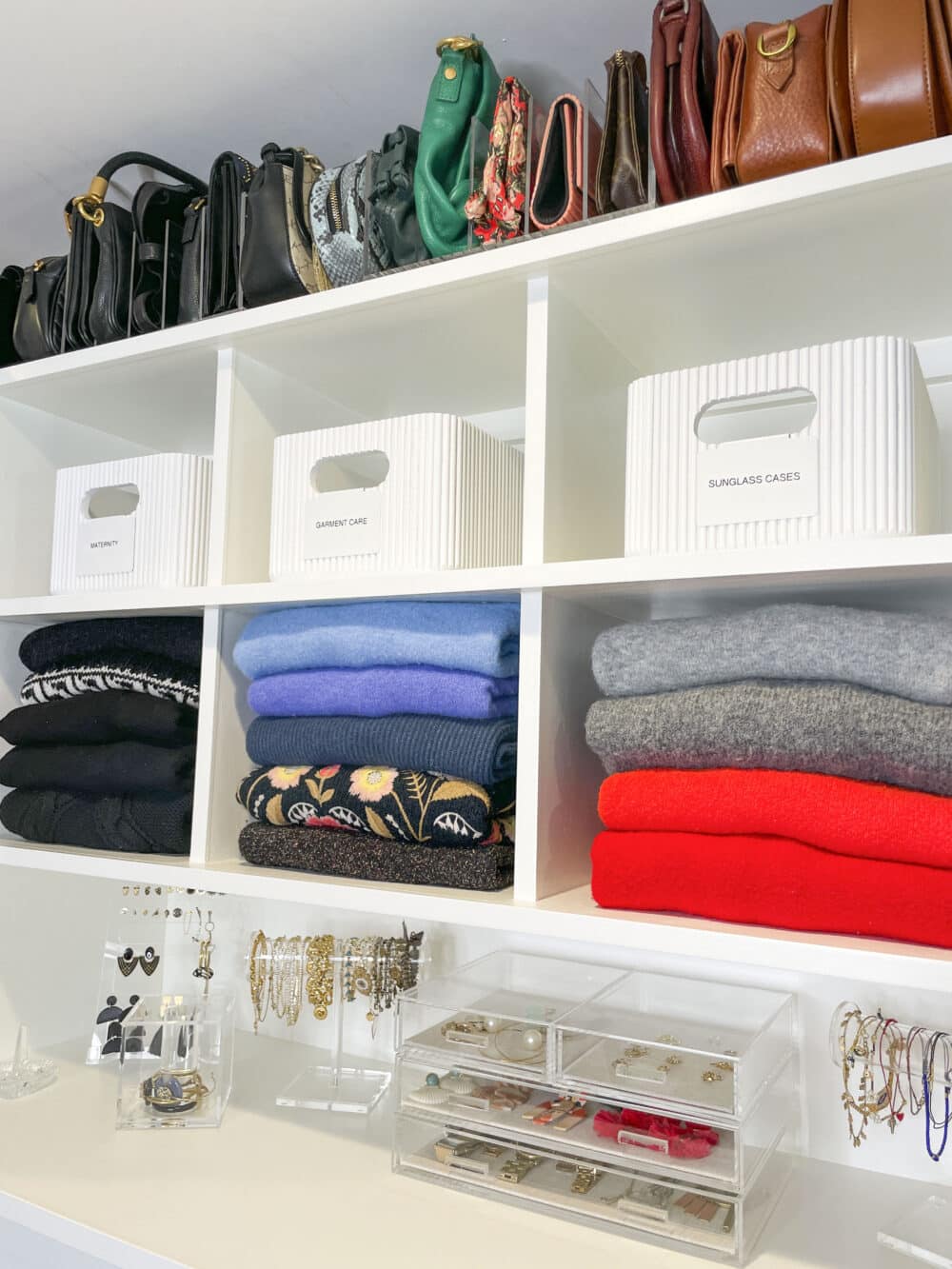 Bins are the ideal way to corral categories and create easy access to items living on shelves. These wooden ribbed bins are the perfect balance of stunning and functional! They come in white and natural, each with 2 sizes to fit your space. If you are looking for a matching set of closet products, these fabric bins, also available in two sizes, match the aforementioned over the door shoe organizer and the divided hamper creating a streamlined clean look!
TIP: Don't forget to label your bins using bin clip labels so you always know where to find your items!
Feeling stuck? Reach out! We offer In-Home sessions for a full-service experience and Virtual sessions if you are looking for a more DIY option!
For more information on all things Horderly- including lots of great tips, tricks, and other #HorderlyHabits- check out our blog or reach out for more information!
This content is independently curated by Horderly and may earn us a commission.