3 Ways to Organize Your Tools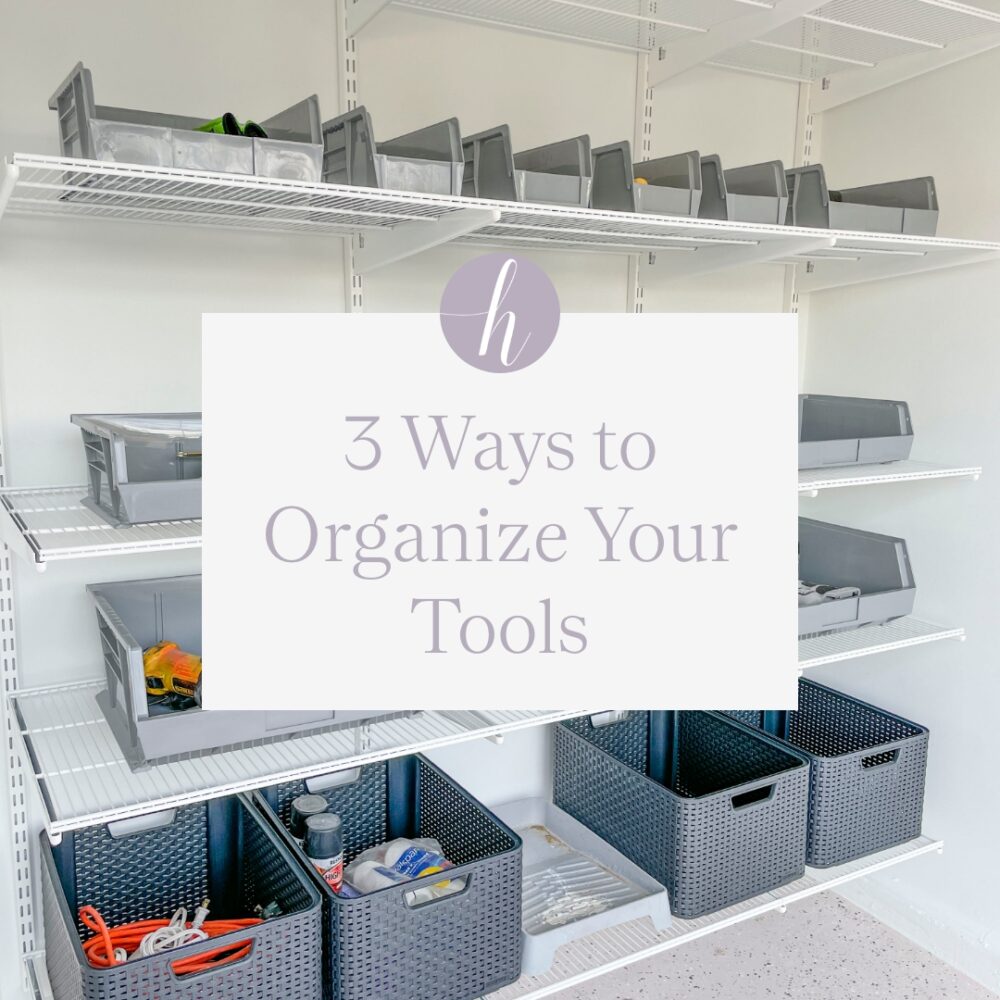 Last week we gave you tips and tricks on how to organize your garage, but this week we're taking it a step further! 
As lots of us go full-force into spring cleaning, organizing our garages, and more specifically our tools are at the top of our to-do list.
Here are three easy ways to make organizing your tools so much easier:
Bins on Open Shelving
Open shelving makes it super easy to see everything you own.
If you have open shelving in your garage, use bins to separate and contain different types of tools. Bins make it easy to not only stack and store items, but you can also grab the bin you need and bring it right to your project. These totes are even stackable, to reduce the amount of shelf space they take up.
Pegboard
Pegboards allow you to store individual gadgets and tools to maximize wall space. Keep everything on display with pegboards and hooks, so you can find the tools you need at a glance.
You can use the small attachable shelves and boxes to hold smaller items like nails, screws, and more.
Drawers
Large mesh baskets can also be portable while holding even the bulkiest drills and tools. Use these to store bulkier items, and use drawer dividers to separate categories.
Horderly partnered with Real Simple to create fun, easy-to-follow organizing videos so you can try to DIY from home! Watch this video for more tips and tricks on how to organize your tools.
If you need some extra help but aren't sure where to start, reach out to Horderly to schedule a consultation for in-home or virtual organizing.
For more information on all things Horderly – including lots of great tips, tricks, and other #HorderlyHabits – check out our blog or reach out for more information!
This content is independently curated by Horderly and may earn us a commission.