3 Ways to Organize Your Garage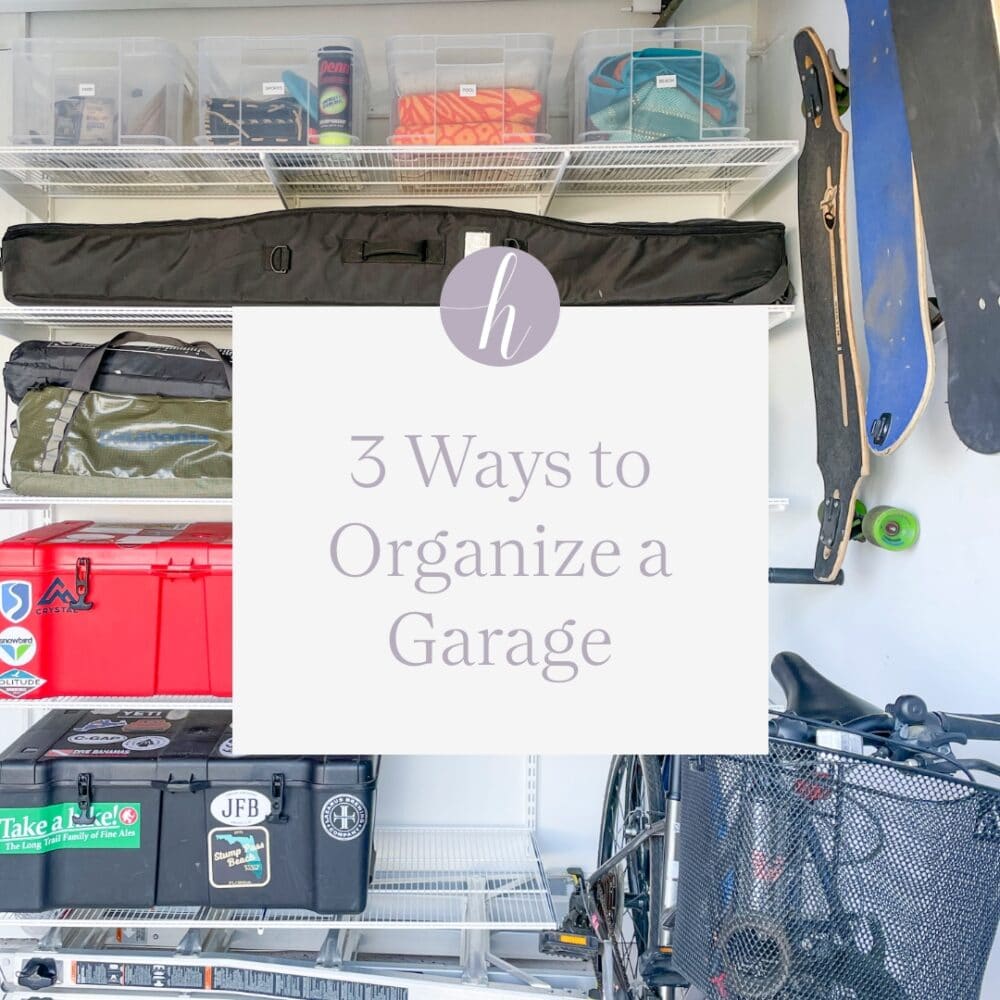 With spring here, we're sure many of you are taking a look at your garage and feeling a bit overwhelmed by what has piled up over the winter.
If you're looking to get your garage organized over the weekend, here are three easy ways to get your garage organized in no time:
Metro Shelves
The Container Store's Metro Shelving is great because you can truly mix and match the shelving to accommodate your space. These shelves can hold up to 600 pounds, perfect for heavy-duty garage items like tools, landscaping supplies and sports gear. Metro shelves are freestanding and moveable – so they can easily mold to fit any configuration in your space, or be relocated elsewhere if your storage needs change!
Open shelving also makes it super easy to visualize where items are. Use clear bins on the shelves to separate different categories of items, and label each bin accordingly.
Closed Cabinets
If you'd rather not have your items on display, consider closed cabinets in your garage. Closed cabinets with shelving inside provide ample storage without showing off clutter.
The cabinets keep items dust-free and safe from seasonal elements while providing a clean, sleek look in your garage. Use bins on the cabinet shelves to separate categories and keep items neat.
Wall Mounted Shelving
If you're looking for a more permanent solution, get wall-mounted shelving to store your garage items. This shelving can be cut to your space, allowing you to truly maximize every inch. Wall-mounted shelving frees up floor space, allowing you to keep every inch of your garage neat and tidy.
Like open shelving, use bins and containers to store different categories of items and label each bin.
If you decide to move one day, this system can be easily uninstalled and reinstalled in your new home, or even another area of your house. The Container Stores' Elfa system is versatile and customizable to your needs!
Horderly partnered with Real Simple to create fun, easy-to-follow organizing videos so you can try to DIY from home! Watch the video below for more tips and tricks on how to organize your garage.
If you need some extra help but aren't sure where to start, reach out to Horderly to schedule a consultation for in-home or virtual organizing.
For more information on all things Horderly – including lots of great tips, tricks, and other #HorderlyHabits – check out our blog or reach out for more information!
This content is independently curated by Horderly and may earn us a commission.