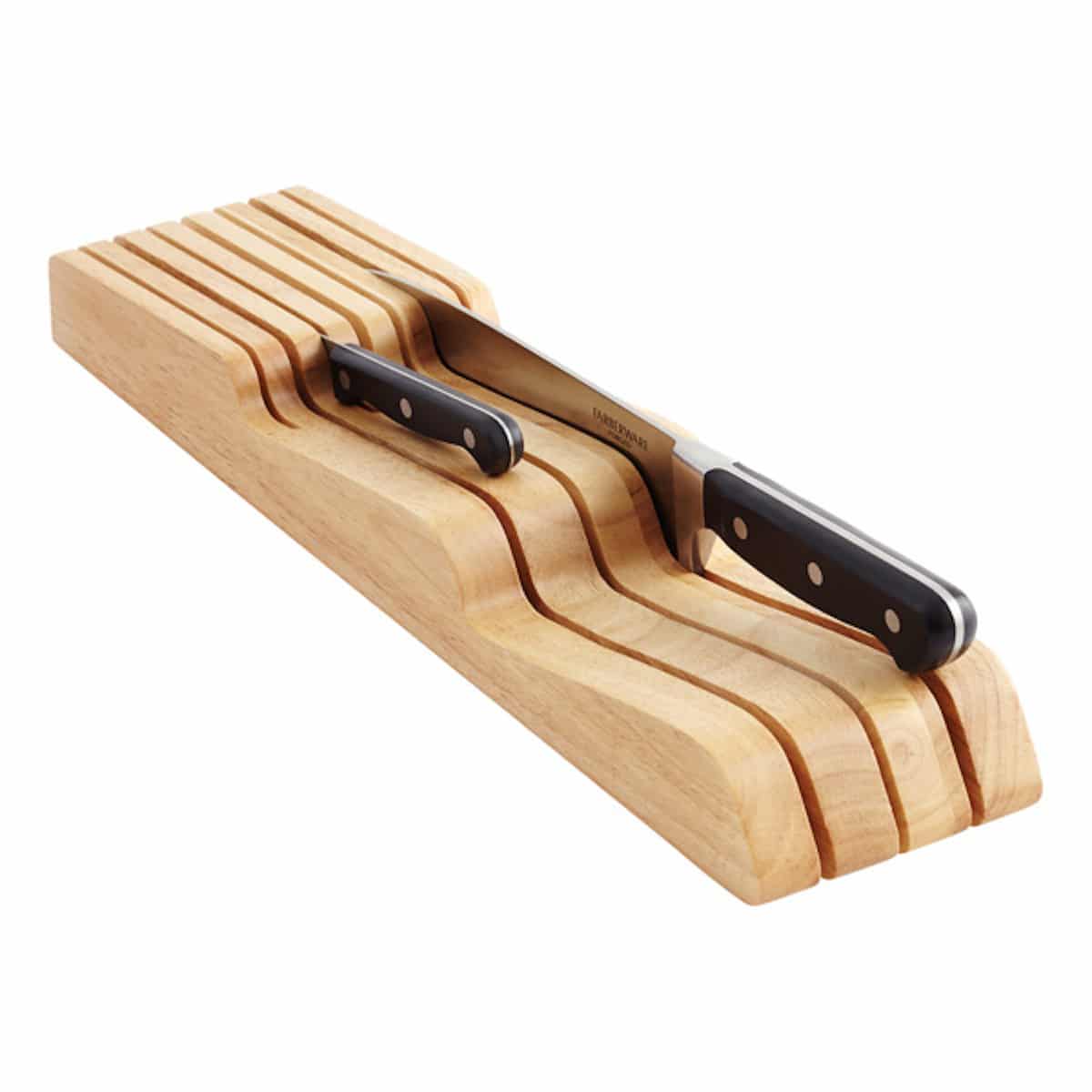 Wüsthof 7-Slot In-Drawer Knife Tray
$39.99
Keep your kitchen knives safely stored in a drawer while freeing up valuable space on your countertop with our In-Drawer Knife Tray by Wüsthof. It holds knives in a compact arrangement that's design still leaves plenty of room in the drawer for other utensils.
Made from durable, densely grained rubberwood, an easily renewable resource
Unique wave shape makes it easy to access and remove knives
Protects blades from nicks and damage from other utensils
Fits most kitchen drawers
We may earn a commission when you use one of our offers/links to make a purchase.