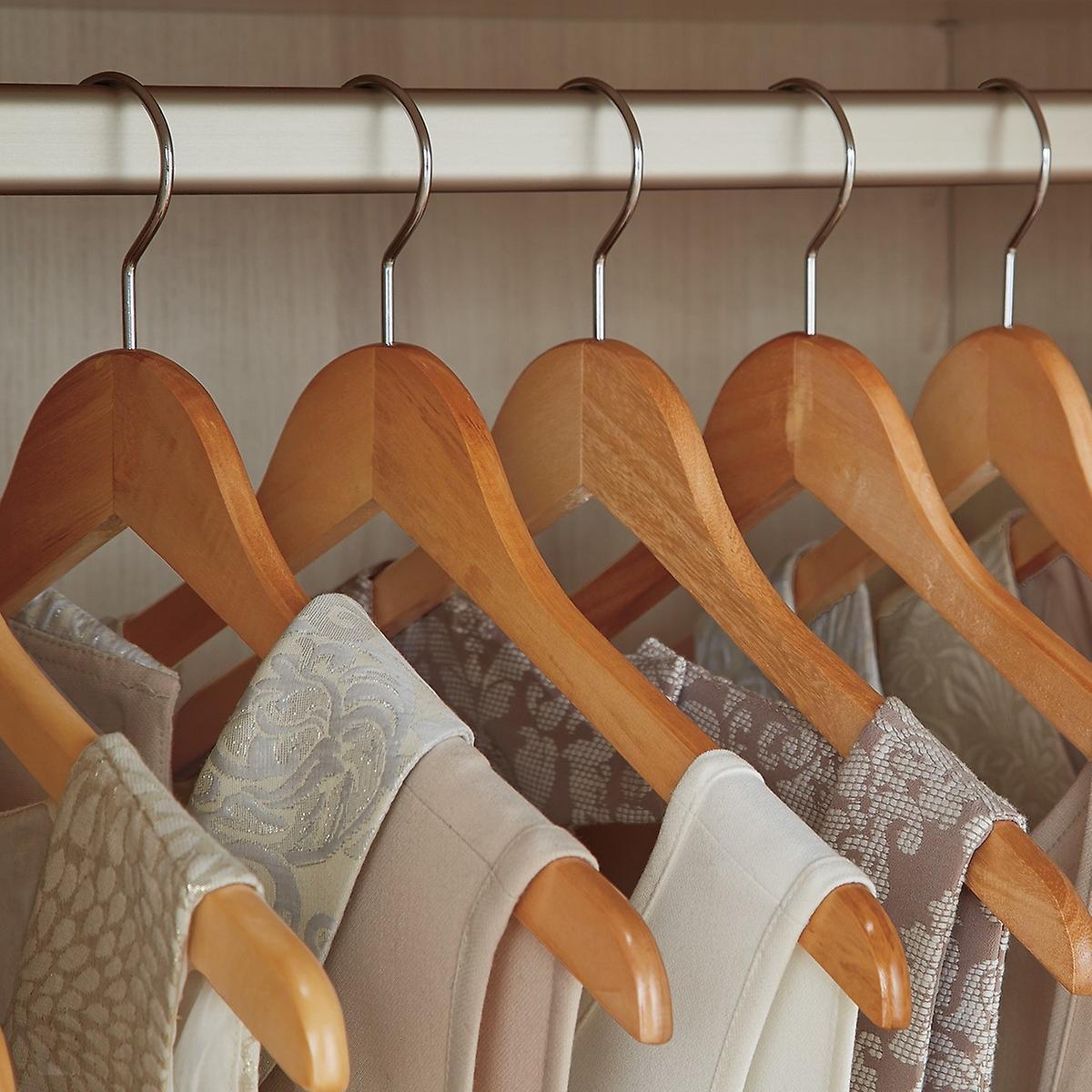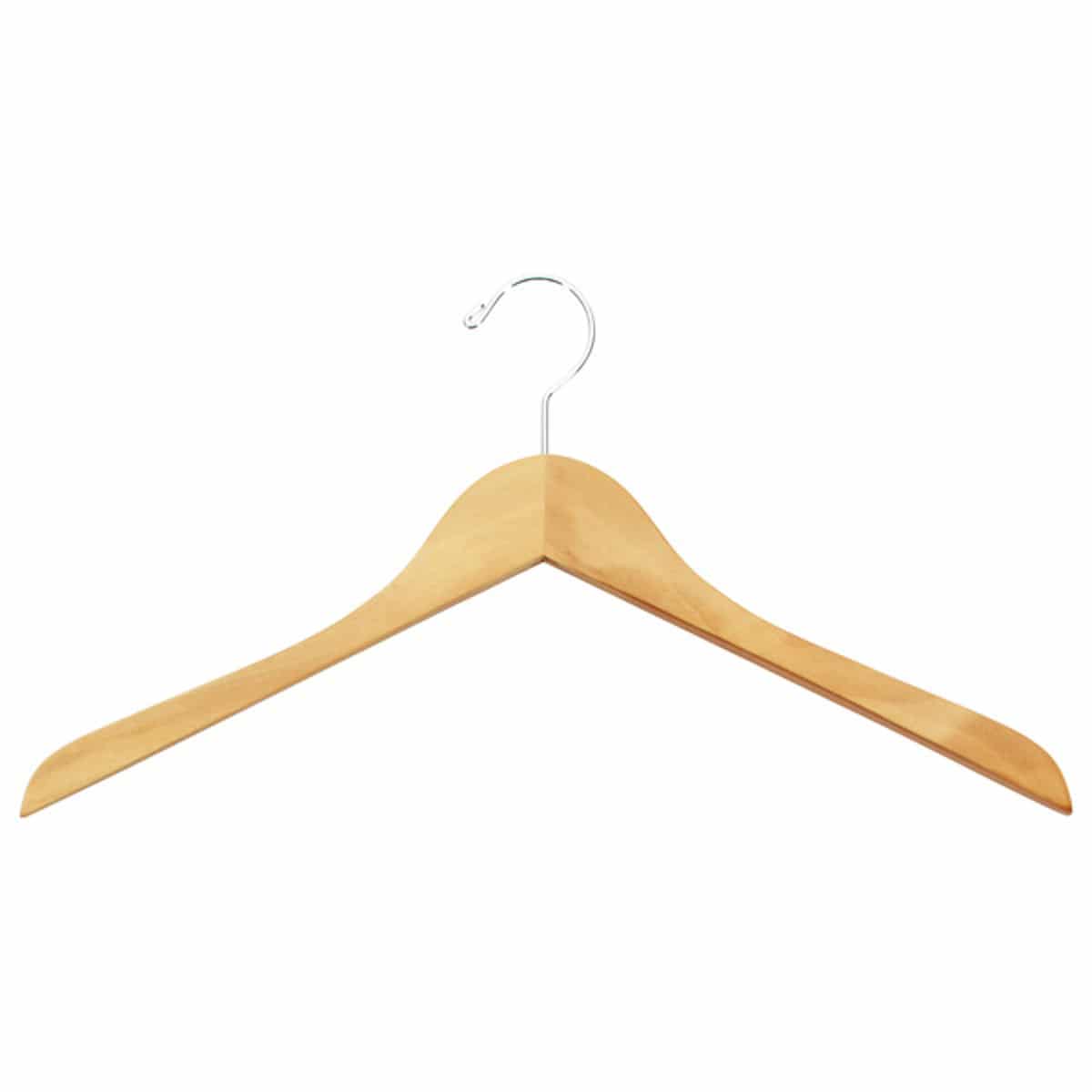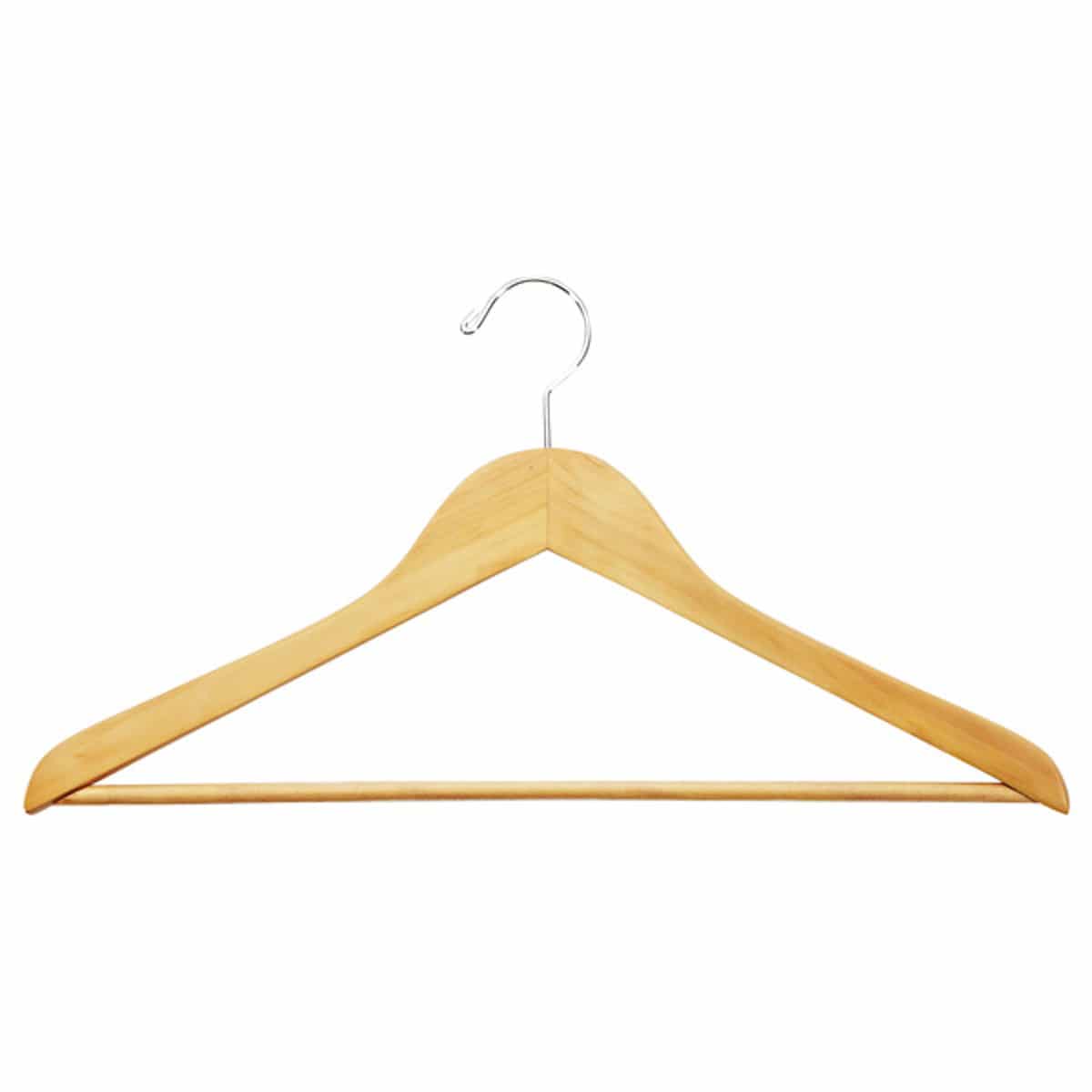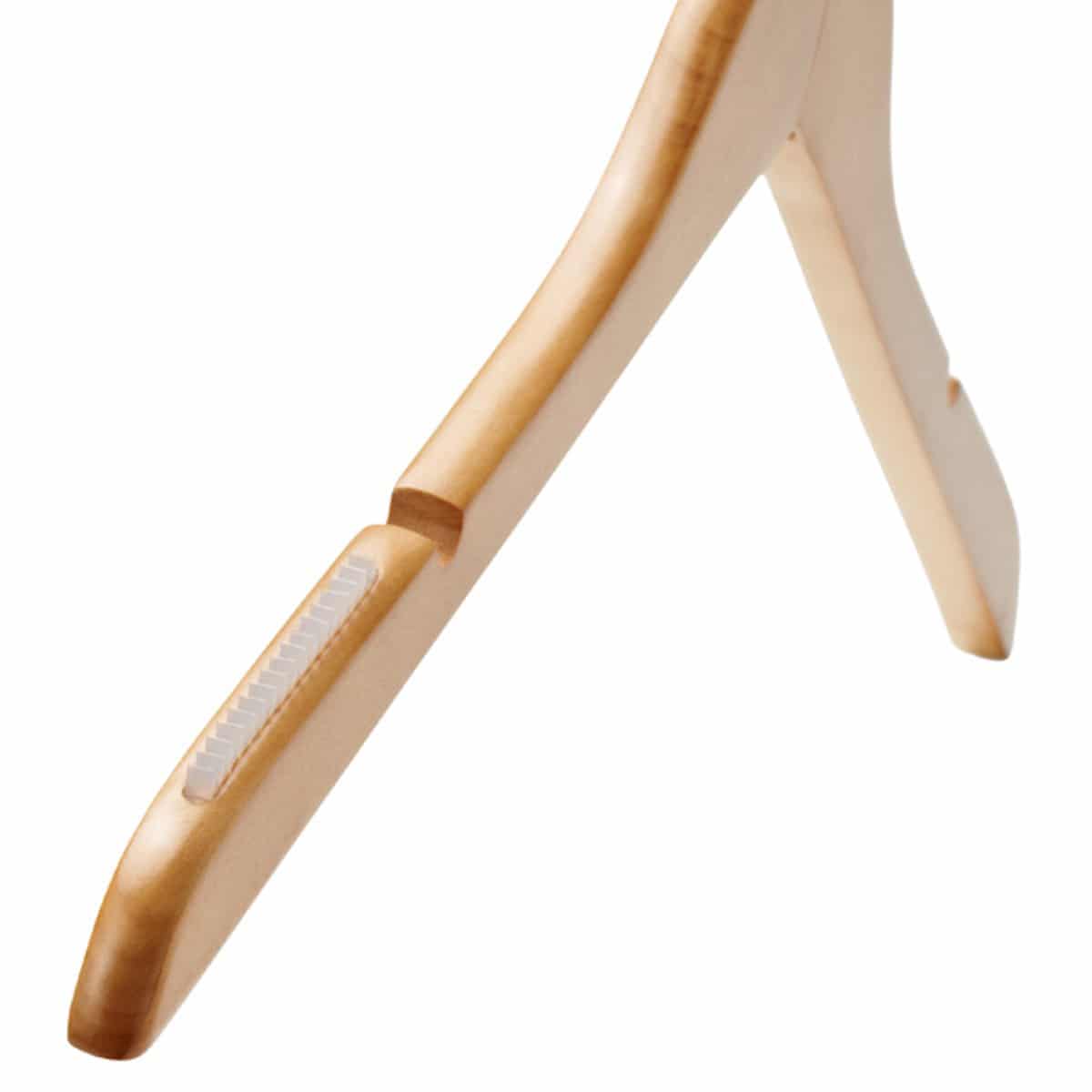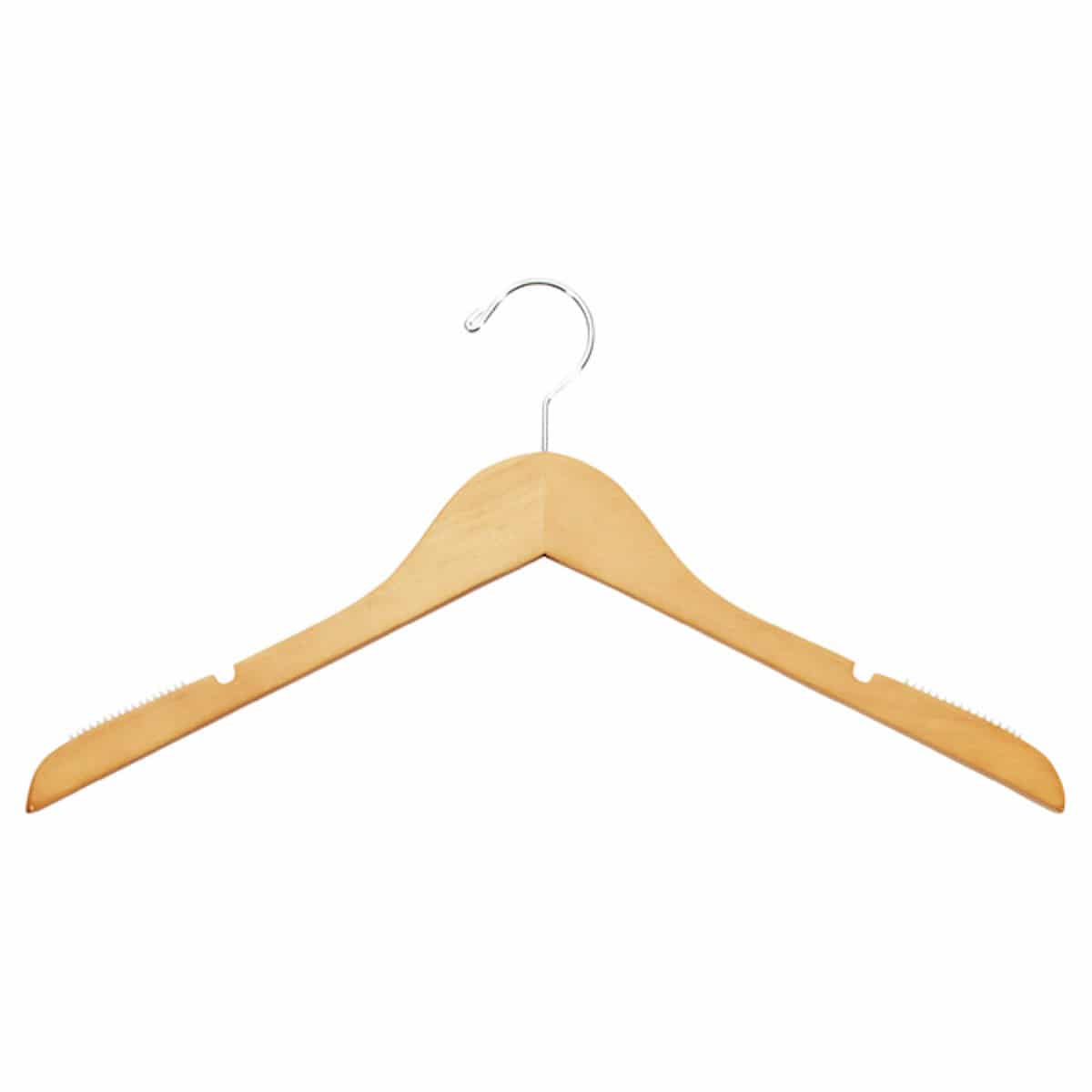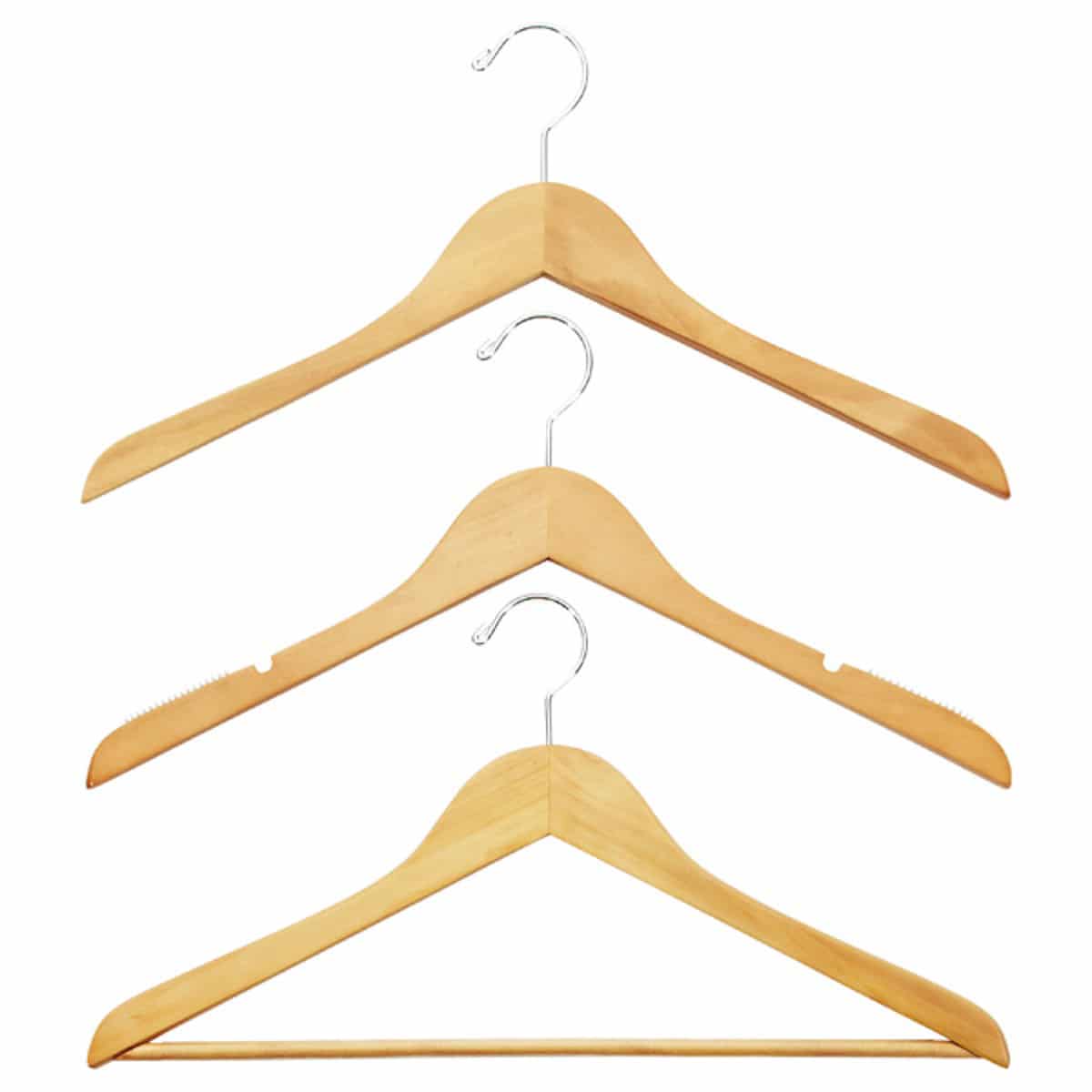 Basic Natural Wooden Hangers Pkg/6
$8.99-$9.99
Our Basic Natural Wooden Clothes Hangers are essential for any closet. Not only do they look great, the offer a tremendous value. Our Basic Shirt Hangers have a classic, flat profile for a variety of garments. Our Basic Blouse Hangers feature notched arms to hold small straps and non-slip inserts to keep blouses in place. Our Basic Shirt Hangers with Ribbed Bars are strong enough to hold heavy jeans or slacks without the use of clips or clamps.
Made from solid lotus wood (an easily renewable resource) with a warm natural finish
Chrome finish hardware
Swivel neck hook
We may earn a commission when you use one of our Offers/links to make a purchase.